SCCF's Coastal Watch implements local, volunteer-based initiatives to restore our habitats, clean our environment, and encourage sustainability.
Coastal Watch relies on volunteers who are active in the local community to promote healthier, greener ways of interacting with our coastal environment.
Coastal Watch needs mangrove propagules to use in restoration plantings. Assist these efforts by collecting wild propagules and dropping them off at one of our various sites in Southwest Florida. This initiative is a partnership with Captains for Clean Water.
The Watch Party: Sept. 29, 2023
Celebrate all Coastal Watch's hard work over the past year with hurricane and beach cleanups, habitat restoration, and more at The Watch Party!
Friday, Sept. 29  |  5:30-9 p.m.  |  Sanibel, FL
"Adopt" your own mangrove from Coastal Watch and nurture the plant at your home until it is ready to be planted at a local restoration site during one of our community planting events.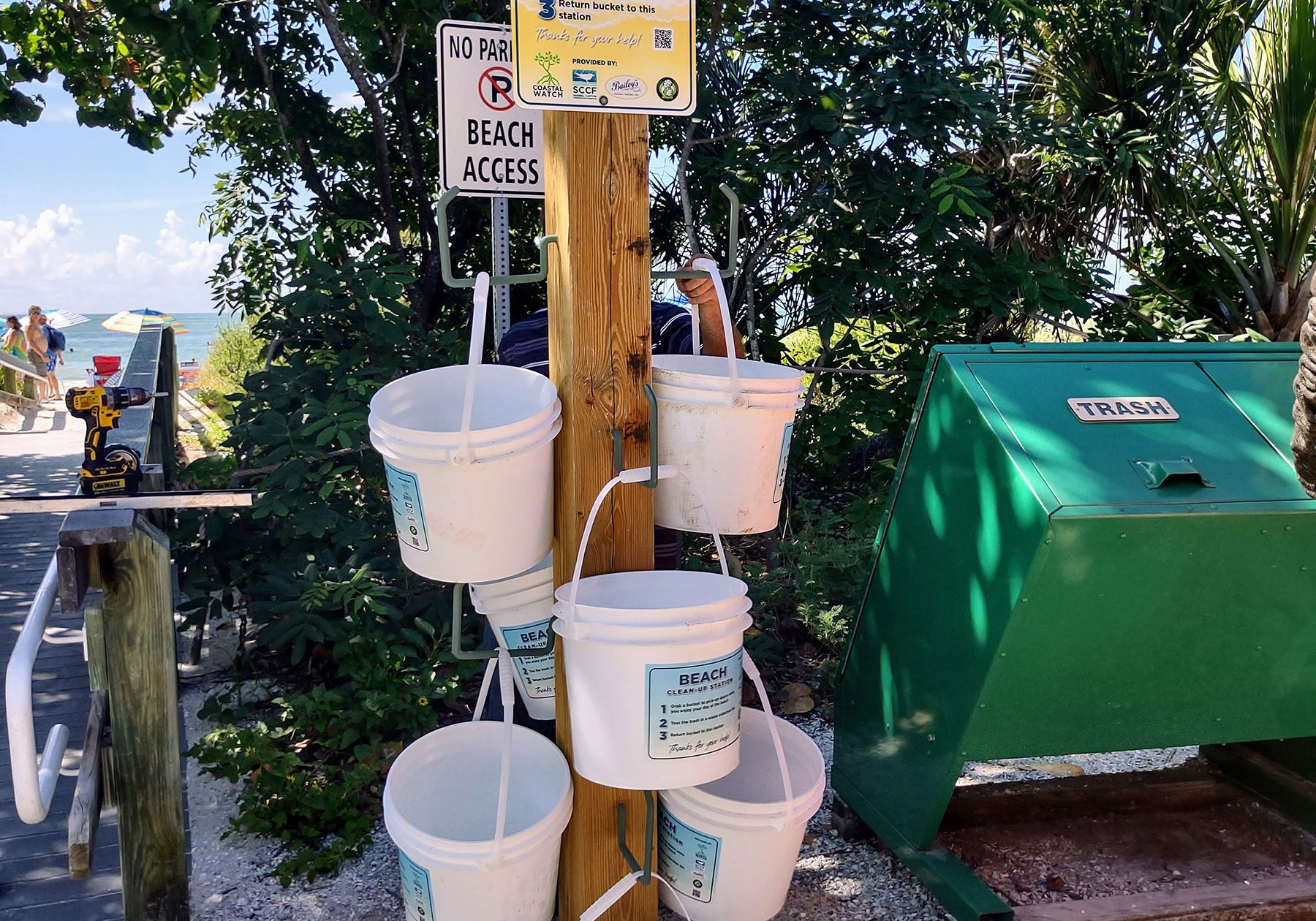 This partnership with the City of Sanibel and Bailey's General Store provides beachgoers a convenient way to collect debris.
Sign up for the Coastal Watch newsletter!
Coastal Watch began as the Sanibel-Captiva Chapter of Solutions to Avoid Red Tide (START), a state-wide organization dedicated to minimizing the negative effects of red tide.
In 2017, Coastal Watch narrowed its focus to Lee County and created its own program within the Sanibel Sea School. Coastal Watch is now part of the Sanibel-Captiva Conservation Foundation Family and hopes to motivate others to engage in conservation in their own hometowns.