Stay in the know about wildlife, water quality, and ecosystems on Sanibel and Captiva Islands and in Southwest Florida
Wines in the Wild a Glowing Success!
November 21, 2023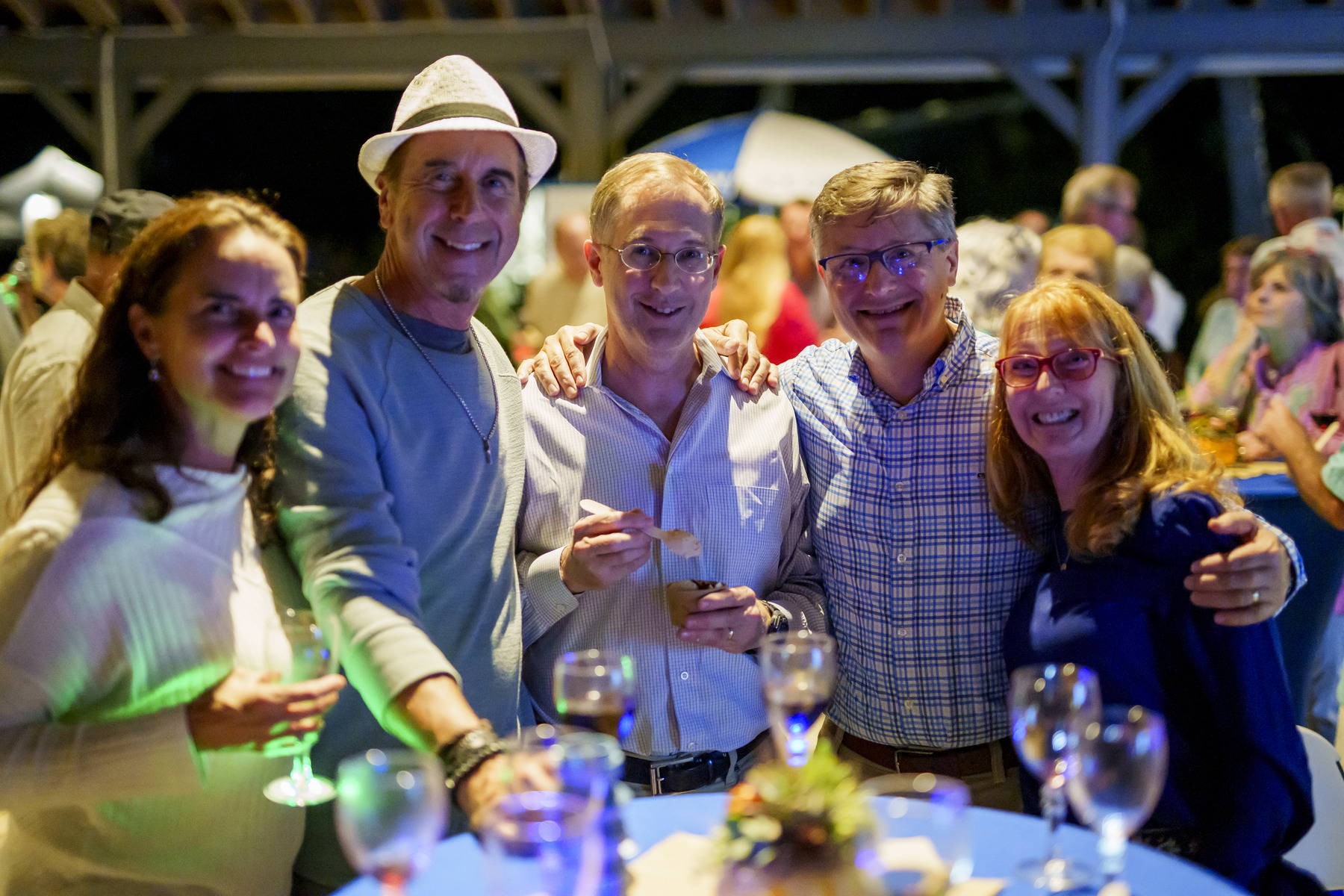 SCCF's 14th annual Wines in the Wild was a huge success! A sold-out crowd attended the Nov. 17 event presented by Bank of the Islands at the Bailey Homestead Preserve. Guests meandered through the fully restored native landscape to six food and wine stations.
Thanks to the generosity of sponsors and guests, the event raised a record-breaking amount of sponsorship fees, ticket sales, and auction proceeds, netting out to more than $110,000. Of that amount, $42,785 was raised to help replace the Native Plant Propagation Facility, bringing us within $35,000 of our total campaign goal for that crucial post-Ian project at SCCF's Native Landscapes & Garden Center. Attendees who contributed to the cause received a glowing wine glass to show their support, giving the event a fun, festive feel.
The balance of approximately $67,000 from the night's proceeds will be used to support the annual operating budget and SCCF's work across all our program areas.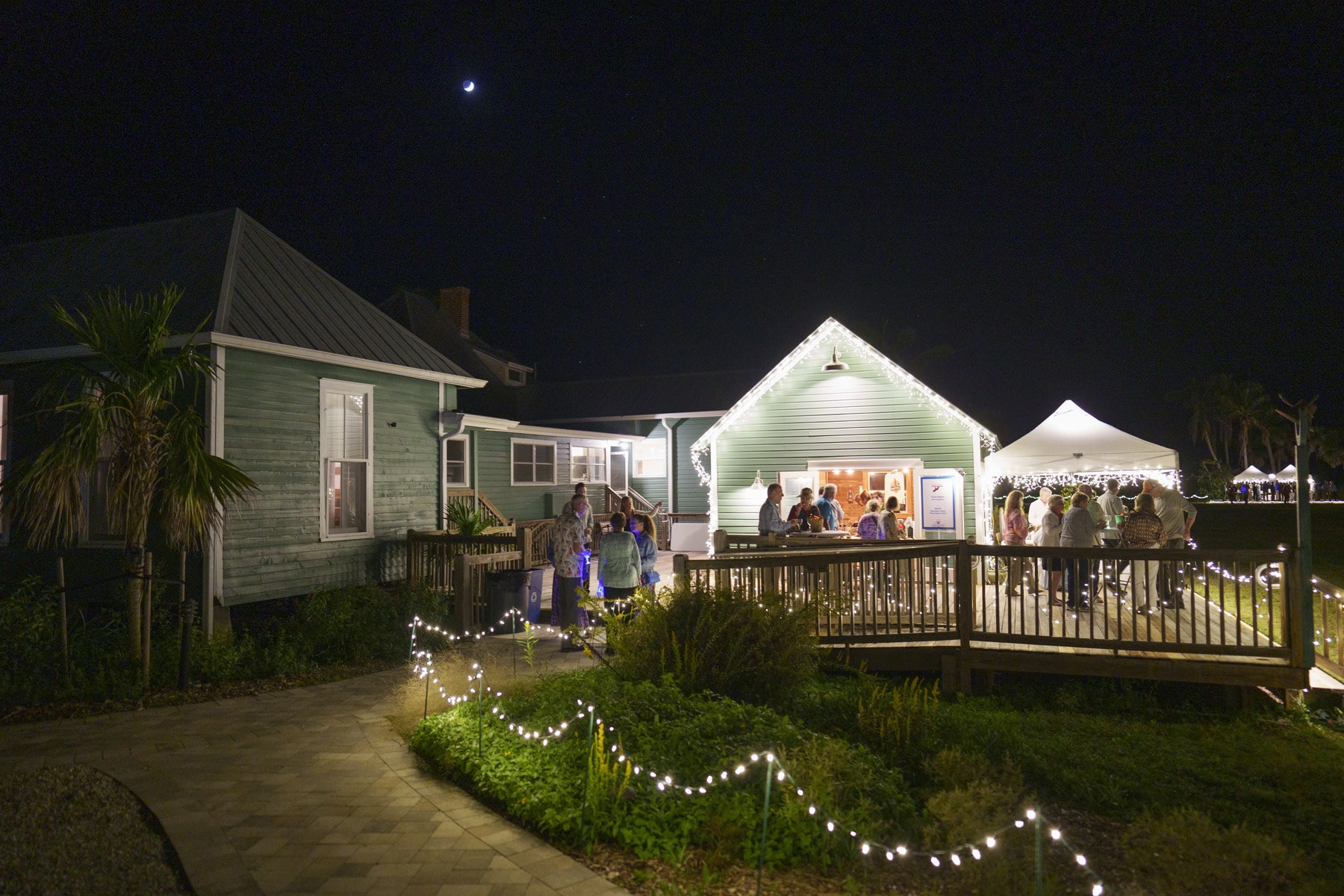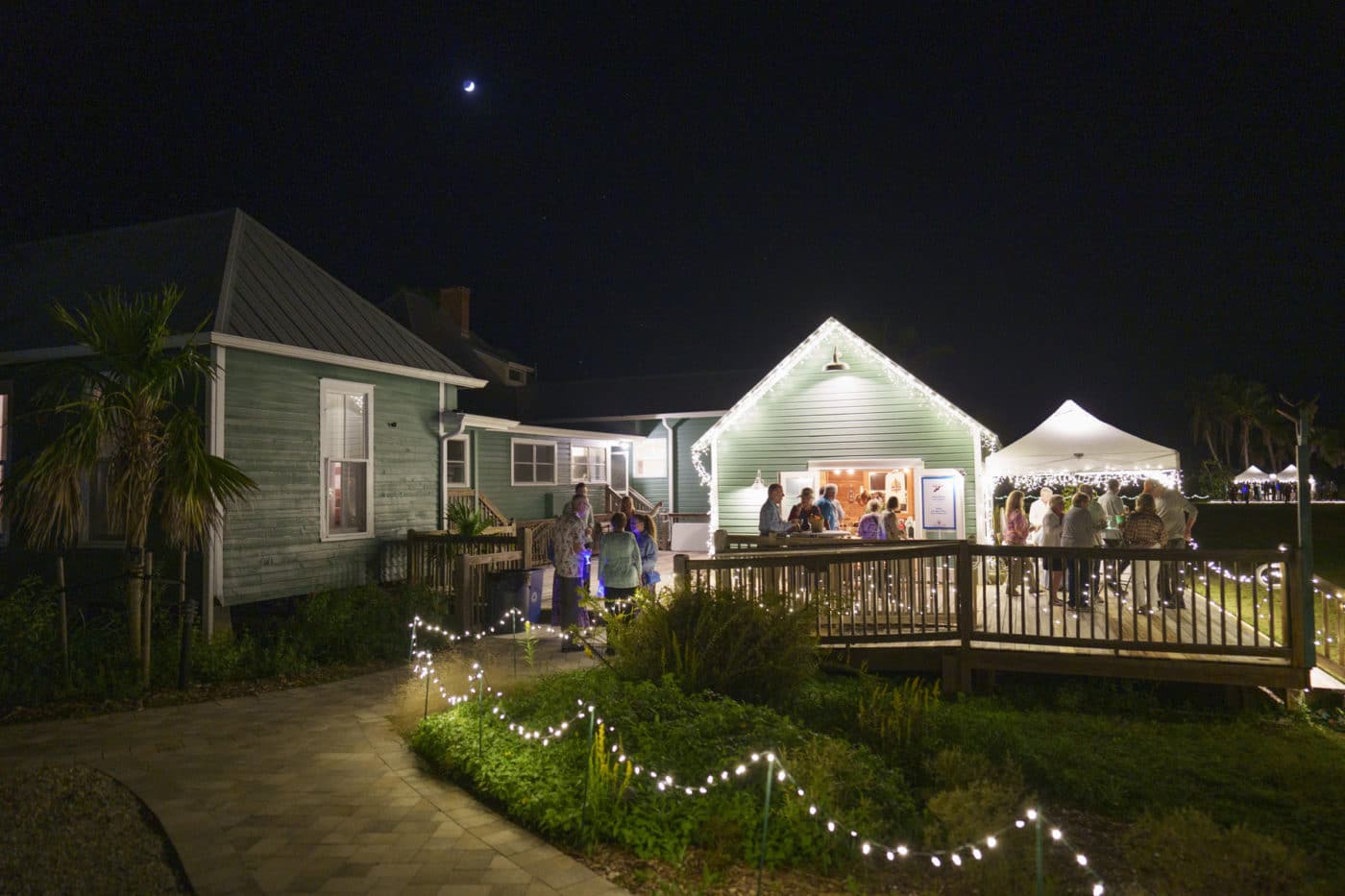 "We're so grateful for everyone who 'got lit' and paved the way for the much-needed propagation facility to nurture new native plants across our recovering islands," said SCCF Adult Education Director Jenny Evans.
A screened-in structure for the propagation facility was under construction before Hurricane Ian destroyed it in September 2022. This 3600-square-foot shade house was the centerpiece of the facility, which is needed to grow native plants, particularly species that aren't grown commercially, are rare, or are at risk of extinction.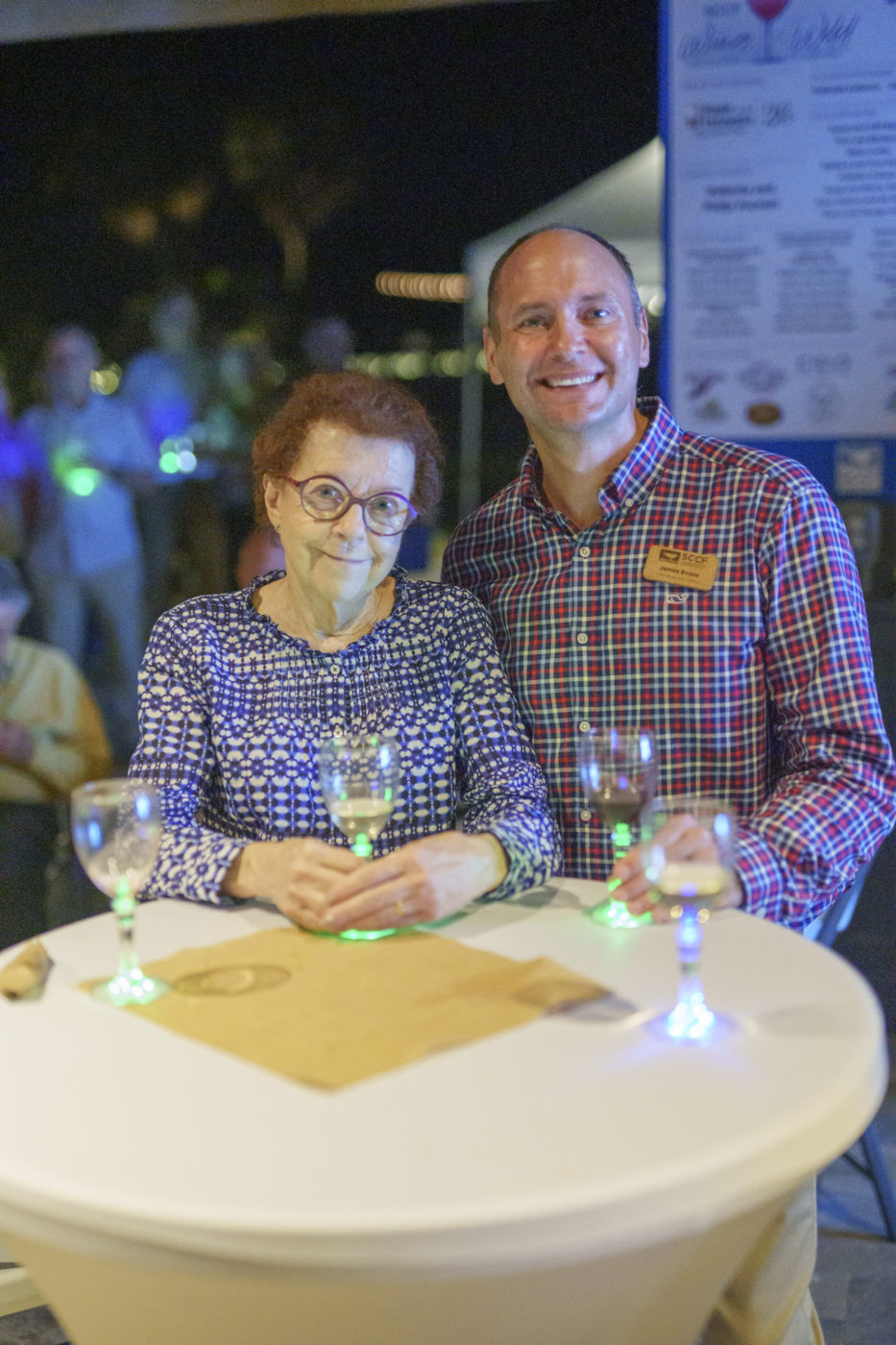 Since Ian and before Wines in the Wild, SCCF had raised approximately $45,000 towards the new propagation facility. Wines in the Wild helped to close the gap on the additional $75,000 needed to complete the project and make it fully responsive to the post-Ian and ongoing needs of our community.
Since the hundred-year storm, the demand for SCCF native plants has nearly doubled compared to pre-Ian years. Restoring and completing the facility is absolutely essential to help islanders replant their properties to encourage coastal resilience, water quality, and thriving wildlife habitat. Growing smaller plants in Florida is virtually impossible without a propagation facility because they will not thrive without protection from sun and wind exposure.
Guests were treated to a wide array of delicious small plates paired perfectly with wines specially selected by co-founder Tom Uhler.
"We are so grateful to all of our sponsors, chefs, and guests for making Wines in the Wild such a spectacular success once again," said co-founder Linda Uhler. "It was wonderful to see some new faces and to welcome back many familiar ones."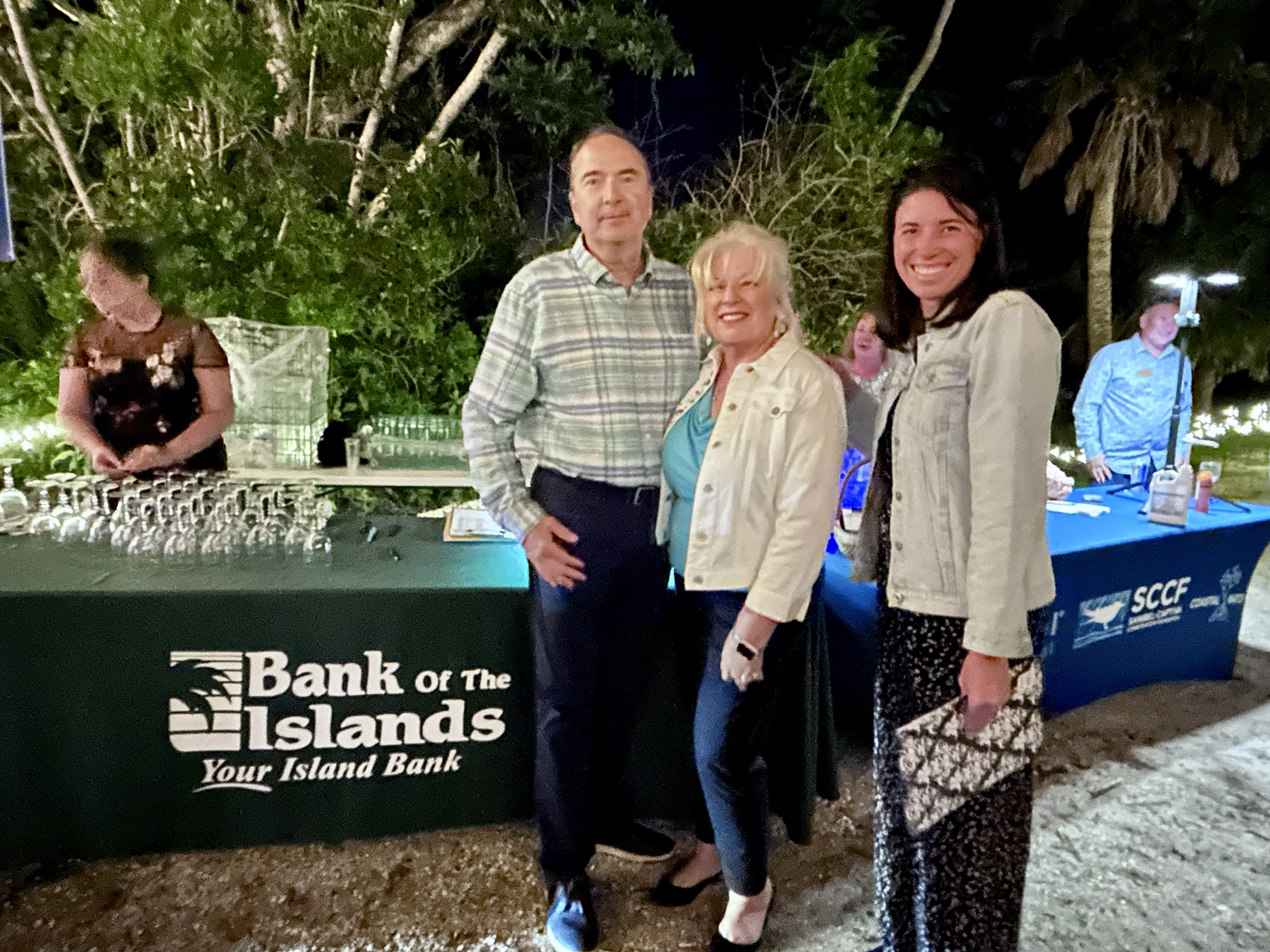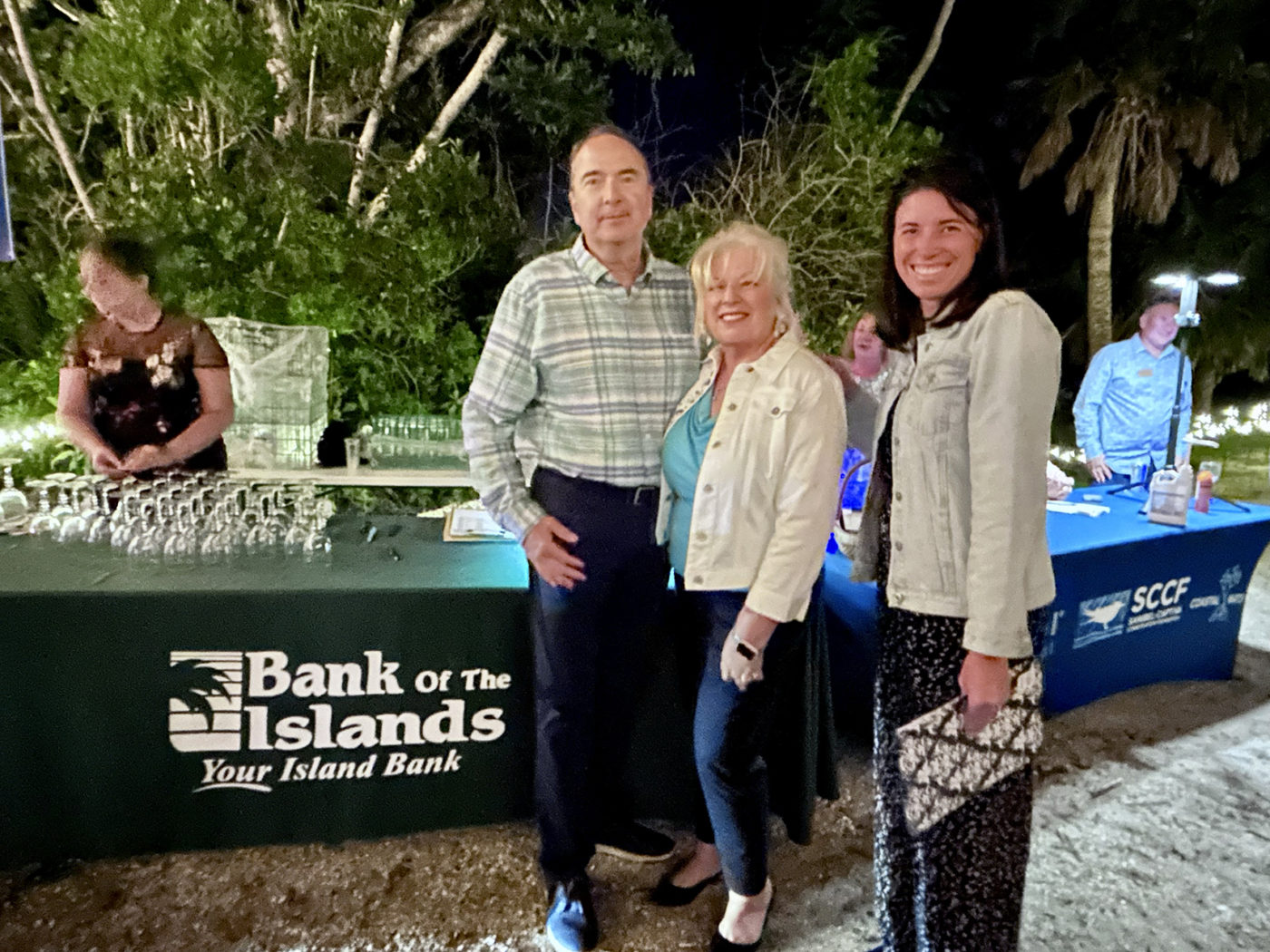 Wines representing four of the world's most intriguing regions were provided by Bailey's and Sanibel Spirits this year. The sold-out fundraiser featured chefs' favorites from Sweet Melissa's, Cielo, Tutti Pazzi, Catering by Leslie Adams, The Green Flash, and Pinocchio's. Special thanks to the Bubbly Bee whose mobile beverage service greeted guests as they arrived.
Launched in 2008 by Linda and Tom Uhler, Wines in the Wild was created as an outdoor event for new and returning island residents to support SCCF's historical role in protecting and caring for our coastal ecosystems.
See more photos at sccf.org/wines-in-the-wild.