Stay in the know about wildlife, water quality, and ecosystems on Sanibel and Captiva Islands and in Southwest Florida
SCCF Advocates for South Florida Water Projects in D.C.  
November 20, 2023
Last week, Environmental Policy Director Matt DePaolis joined partners in Washington D.C. to attend a meeting of the South Florida Ecosystem Restoration Task Force. This task force brings together federal, state, Tribal, and local agencies involved in restoring and protecting America's Everglades.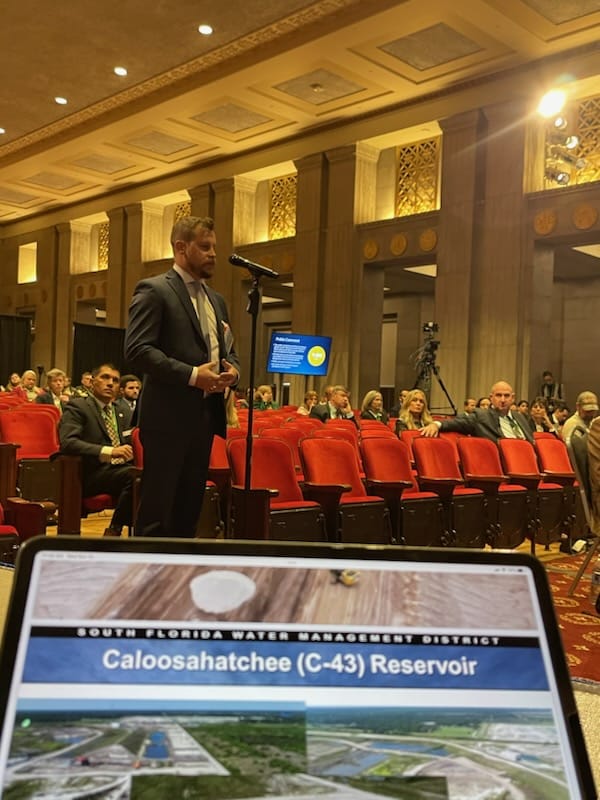 DePaolis provided comments at the Nov. 15 meeting in support of the Lake Okeechobee System Operating Manual, the Western Everglades Restoration Project, and the Everglades Agricultural Area and C-43 Reservoirs. These projects will improve the quantity, quality, timing, and distribution of water in the Caloosahatchee Estuary and throughout the Everglades. 
DePaolis also thanked the task force for continuing to support these projects, which are having a meaningful impact on our water quality in Southwest Florida.
"After Hurricane Irma in 2017, we witnessed a summer lost to algae blooms. However, with new restoration projects online and new water management decisions, we were spared algal blooms that would have been disastrous as our community works to restore our economies after Ian," DePaolis said. "We are not out of the woods yet, and as tourists start to return to the area, red tide could be devastating, so it's imperative that we help these projects across the finish line."
DePaolis also joined partners at Audubon Florida and The Everglades Foundation to meet with leadership at the United States Army Corps of Engineers to discuss ongoing projects.