Stay in the know about wildlife, water quality, and ecosystems on Sanibel and Captiva Islands and in Southwest Florida
Legislative Delegation Needs to Hear from YOU
November 20, 2023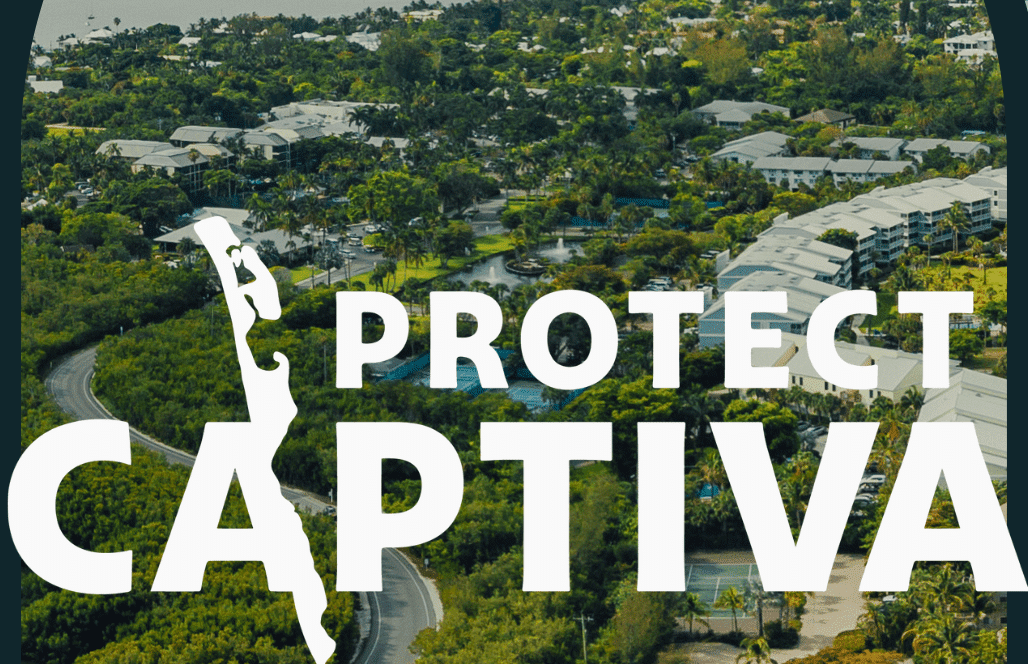 On Thursday, Nov. 30, the Lee County Legislative Delegation will meet and Rep. Adam Botana will discuss legislation to create a Captiva Island Conservation Area to protect and maintain Captiva's current building heights and density.
It is critical that we show immediate support for this legislation so it can be heard and acted on by the Florida Legislature. First, please plan to attend the Nov. 30 meeting and to speak on the proposed legislation. Captiva and Sanibel residents, business owners, and representatives from community organizations are strongly encouraged to voice support for this important legislation to our Lee County state representatives. This vital legislation impacts all of us. Meeting time and location information are shown below.
Additionally, we need everyone to let their personal reasons for supporting the legislation be known by emailing delegation members. Authentic, real emails that detail your unique experiences go much further with legislators than a mass-form email. Here is some suggested messaging:

We support Rep. Botana's efforts to create a Captiva Island Conservation Area which will protect our fragile barrier island and its vulnerable infrastructure and population by maintaining Captiva's current building heights and density. We ask our Local Delegation to do everything possible to assist in the passage of this vital legislation.
The delegation's email addresses are:
This is our opportunity to share personal reasons why we believe this bill will help safeguard our fragile barrier island. To follow meeting time limits and highlight the most compelling points of your testimony, plan to limit your remarks to approximately two minutes.
As a reminder, the legislation would do the following:
Limit building heights to the current 28 feet above base flood elevation;
Limit density (including hotels and motels) to the current three units per acre; Limit zoning to what exists currently;
And permit the build-back of nonconforming buildings damaged by natural disaster in compliance with updated federal flood elevations without a reduction in use, density, intensity, size, or square footage of the damaged buildings.
This legislation is in direct response to Lee County's efforts to increase building height and density on Captiva, and the Protect Captiva Coalition's actions to prioritize the safety of our island.
Lee County Legislative Delegation Meeting
When: Nov. 30 at 7 a.m.
Where: Florida SouthWestern State College
8099 College Parkway, Fort Myers, 33919,
in the Nursing Building, Room AA-177
Thank you for helping to protect Captiva. A draft of the legislation can be viewed here.
Protect Captiva Website & Facebook Page
Check out our new website, www.ProtectCaptiva.org! Here, you will find the latest information and resources about our efforts to protect our beautiful island community.
Please follow and like us on Facebook! This is where our community can join together and show why the Lee County Commissioners should stand with our near-universal opposition to the proposed amendments. You can help spread the word by sharing our posts, or by posting your own reasons for opposing the amendments. Please use the hashtag #ProtectCaptiva.
Thank you to everyone who has joined our mission to protect the character and safety of our barrier island. We're grateful for your support and look forward to continuing to work together to Protect Captiva!