Stay in the know about wildlife, water quality, and ecosystems on Sanibel and Captiva Islands and in Southwest Florida
Join the San-Cap Christmas Bird Count on Dec. 16
November 17, 2023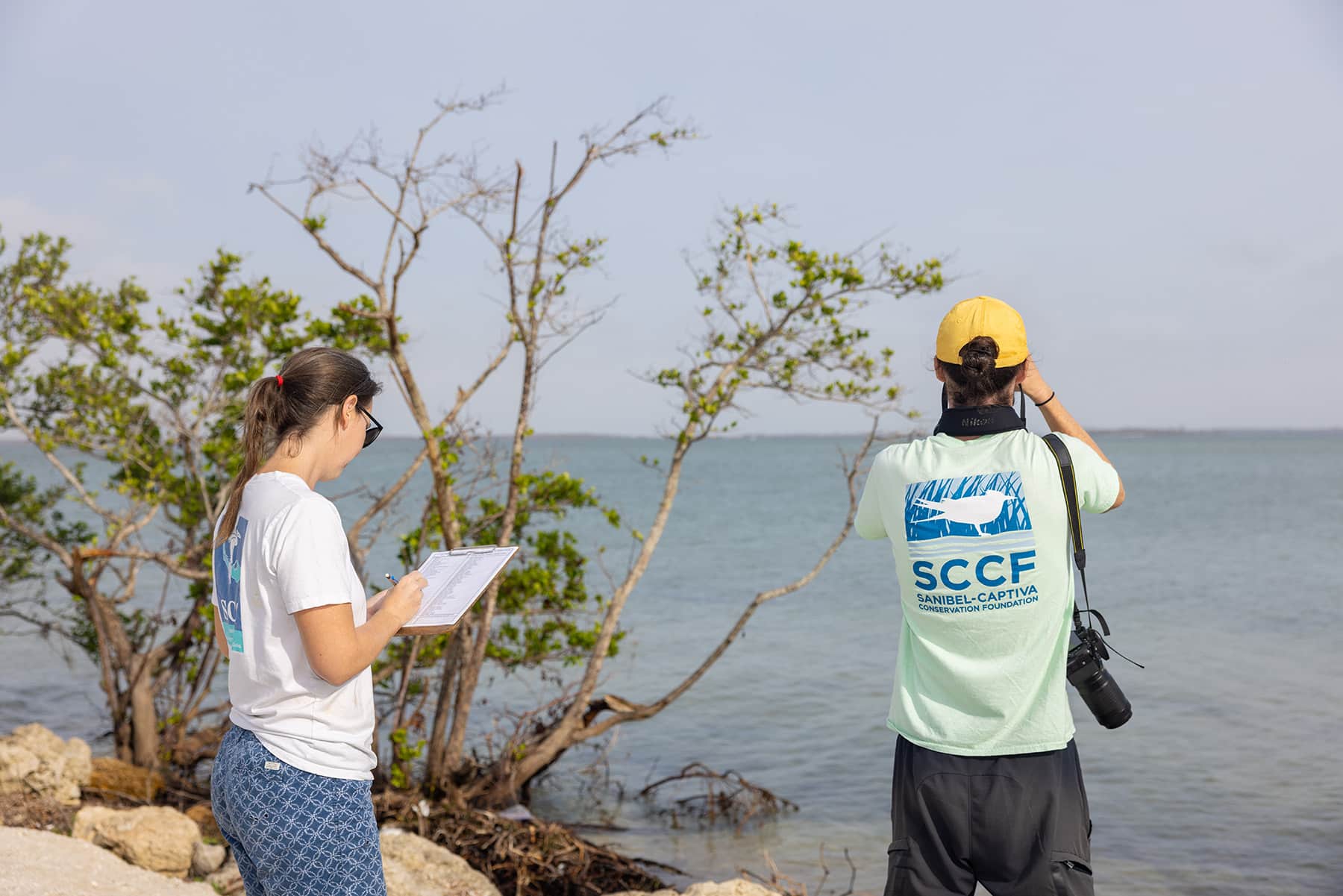 We're less than month away from the annual Christmas Bird Count on Sanibel and Captiva! SCCF will be hosting the event all day on Saturday, Dec. 16.
The Audubon Society's Christmas Bird Count takes place annually throughout North America, Central America, and parts of South America between Dec. 16 and Jan. 5. The first count was held in 1900, when pioneering birders opted to count birds instead of shoot them, as was the previous holiday tradition. The Sanibel-Captiva Christmas Bird Count dates back to 1961, though some informal counts were held prior.
This year, SCCF is looking to recruit volunteers to participate in the Sanibel Captiva count.
You do not need to be an expert birder to help with the count — We need individuals who can help spot birds, record data, and tally numbers.
SCCF will return this year to the tradition of hosting the event from our newly renovated headquarters building on Sanibel, located at 3333 Sanibel-Captiva Road. Participants can pick up data sheets and refreshments (coffee, juice, donuts) whenever convenient beginning at 6:30 a.m. Teams will reconvene at the headquarters for tallying data throughout the day.
There is no designated start time for the count, but the Sanibel Causeway will be operating one lane at a time on the weekends, so participants coming from off island are advised to arrive early to avoid delays.
PARTICIPANTS: Please share any photos you take by tagging @sccf_swfl on social media or emailing them to sccf@sccf.org!
If you are interested in participating in the Christmas Bird Count, but can't make it to Sanibel, click here to find out about counts that are going on near you.