Stay in the know about wildlife, water quality, and ecosystems on Sanibel and Captiva Islands and in Southwest Florida
SCCF Collaborating with FSW Lab
November 8, 2023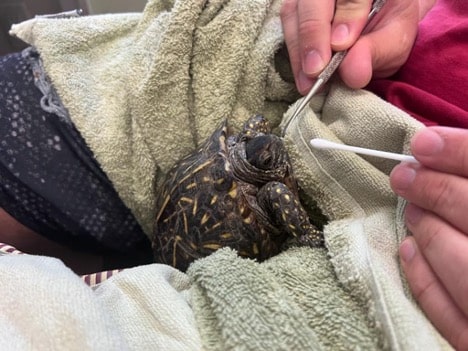 SCCF is collaborating with Professor Jordan Donini's lab at Florida SouthWestern State College (FSW) on research that is allowing road-killed snakes to provide hope for the future.
Two projects focused on snakes and turtles are looking at the various diseases and parasites that afflict our local herpetofauna.
Pentastomes are parasitic arthropods that are known to inhabit the respiratory systems of reptiles, birds, and mammals. Elyse Martin, a student in Professor Donini's lab, is seeking to validate different methods of detecting pentastomes in snakes such as complete blood count, x-ray, ultrasound, and PCR testing, which detects genetic material.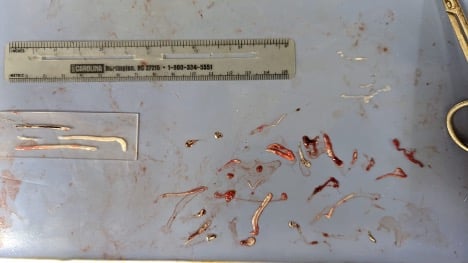 SCCF is collecting road-killed snakes and sending them off to the Donini lab where necropsies are performed.
"We advocate that you please brake for snakes and avoid hitting them," said SCCF Biologist Mike Mills. "And, we are also turning tragedy into hope. These road-killed snakes will provide valuable data that could help save snakes in the future."
Ranaviruses are a group of viruses that can affect fish, amphibians, and reptiles. Certain strands of the virus have been attributed to mass die-offs in several species of turtles, including box turtles.
SCCF is collecting oral and cloacal swabs on Sanibel's and Captiva's box turtle populations and sending these samples to the Donini lab to test for any ranaviruses and other pathogens.
"Understanding the health of our box turtle population will be monumental in conserving them," Mills said.
If you see a box turtle, please take a picture and notify us at 239-472-3984, or email clechowicz@sccf.org.