Stay in the know about wildlife, water quality, and ecosystems on Sanibel and Captiva Islands and in Southwest Florida
Case Against Chiquita Lock Removal Continues
November 7, 2023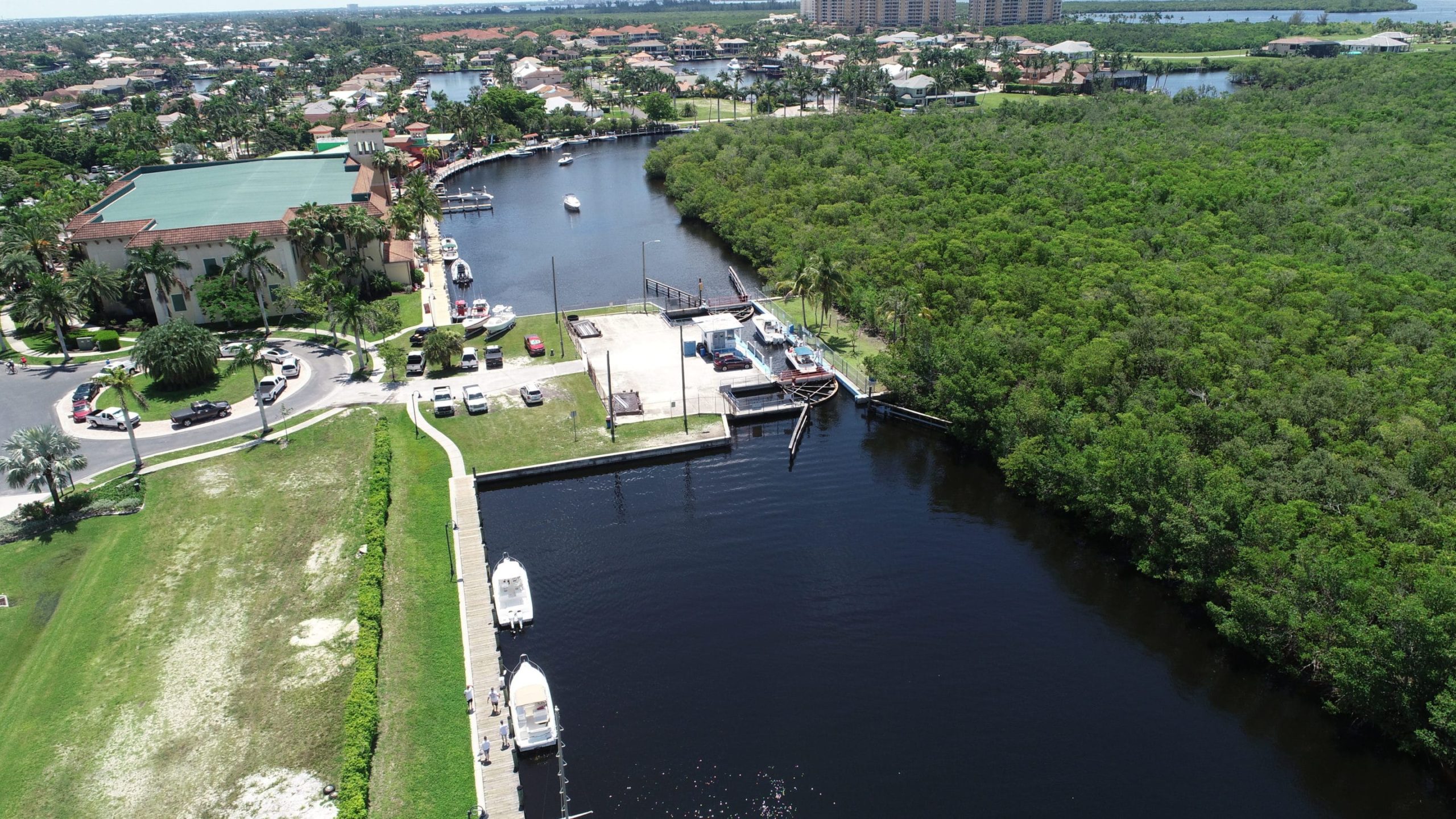 SCCF partners who are fighting the removal of the Chiquita Lock in Cape Coral were granted the opportunity to move forward and pursue their claims on the merits of the case. In August, SCCF and other nonprofits who had joined together to oppose the lock's removal were pushed to withdraw as petitioners from the legal challenge.
Administrative Law Judge Suzanne Van Wyk recently ruled that the other parties remaining in the lawsuit could proceed, and the case will commence Nov. 29 to decide whether or not the City of Cape Coral will be able to remove the lock.
"The Chiquita Lock was engineered to send polluted canal water through mangrove wetlands to capitalize on natural filtration, rather than allowing the water to flow freely into the Caloosahatchee," said SCCF Environmental Policy Director Matt DePaolis.
The lock has been damaged since Hurricane Ian, and many proponents of removing it point to the hazard it serves for manatees. However, SCCF notes that removing the lock will negatively impact the estuary's already depleted seagrass beds, which are a major food source for manatees.
"While 19 manatees were killed in boat lifts across Florida in 2022, another 800 died of starvation. Protecting manatees requires protecting seagrass, which means preserving the Chiquita Lock," DePaolis said. "A combination of sensors, manatee exclusion devices, and a lock tender could ensure that manatees are not unwittingly caught in the lock."
DePaolis noted other improvements that could be made to the lock, such as converting it to a high-speed, two-way lock that could cut down wait times for boaters.
SCCF will continue to monitor the ecology and water quality in the areas impacted by the project to track pollution, its sources, and its impacts on fish and wildlife habitat.