Stay in the know about wildlife, water quality, and ecosystems on Sanibel and Captiva Islands and in Southwest Florida
Sea Turtle Nesting Concludes on Sanibel & Captiva
October 24, 2023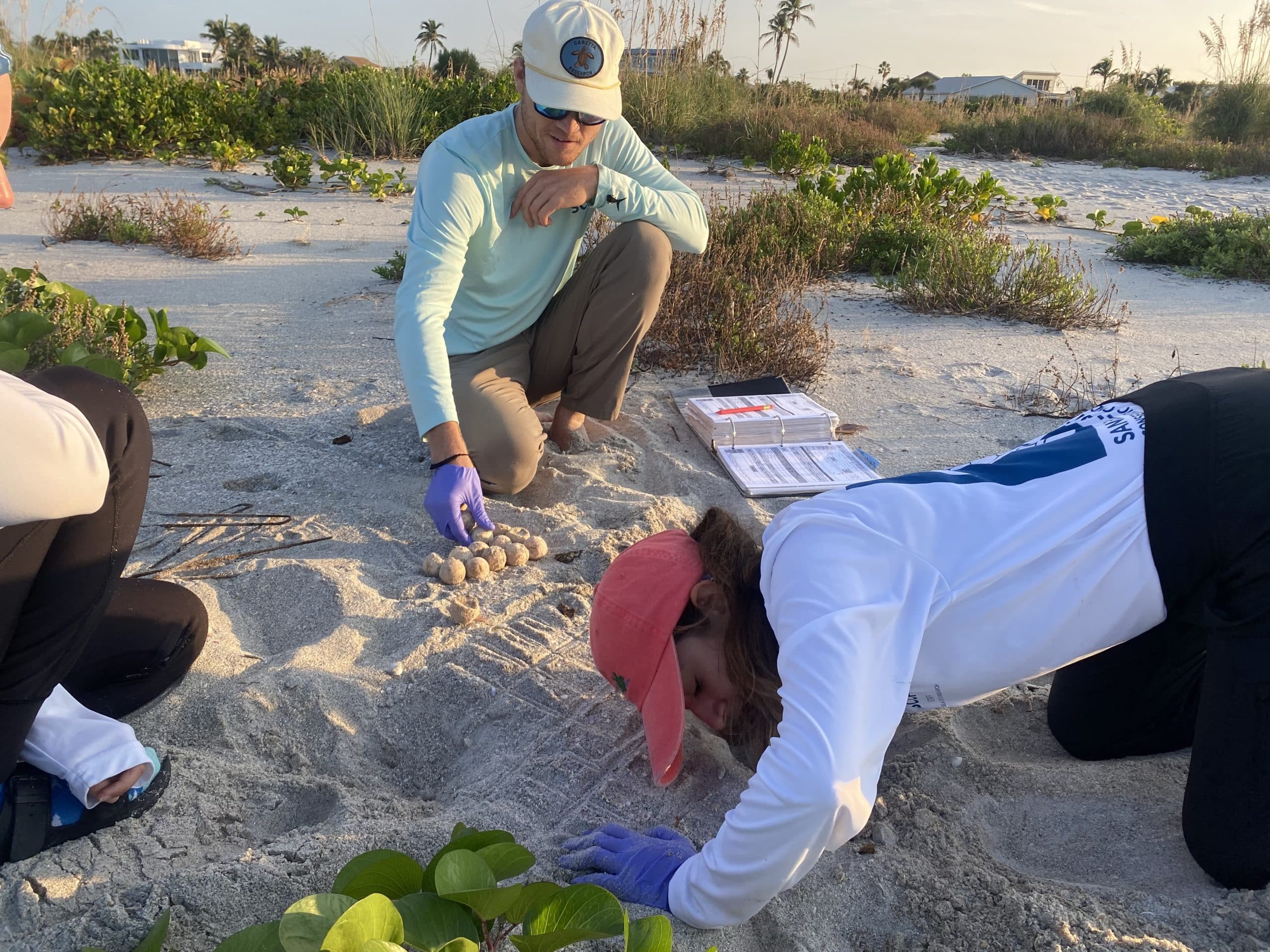 The last remaining sea turtle nest on Sanibel and Captiva was inventoried on Oct. 13, concluding the islands' record-breaking loggerhead nesting season.
Sea turtle nesting season officially runs until Oct. 31 — so please remember to Be A Lifesaver throughout the remainder of the month!
This year, the islands had a record total 1,177 loggerhead nests, as well as 24 green sea turtle nests (about average for the islands). 27,368 hatchlings emerged into the Gulf.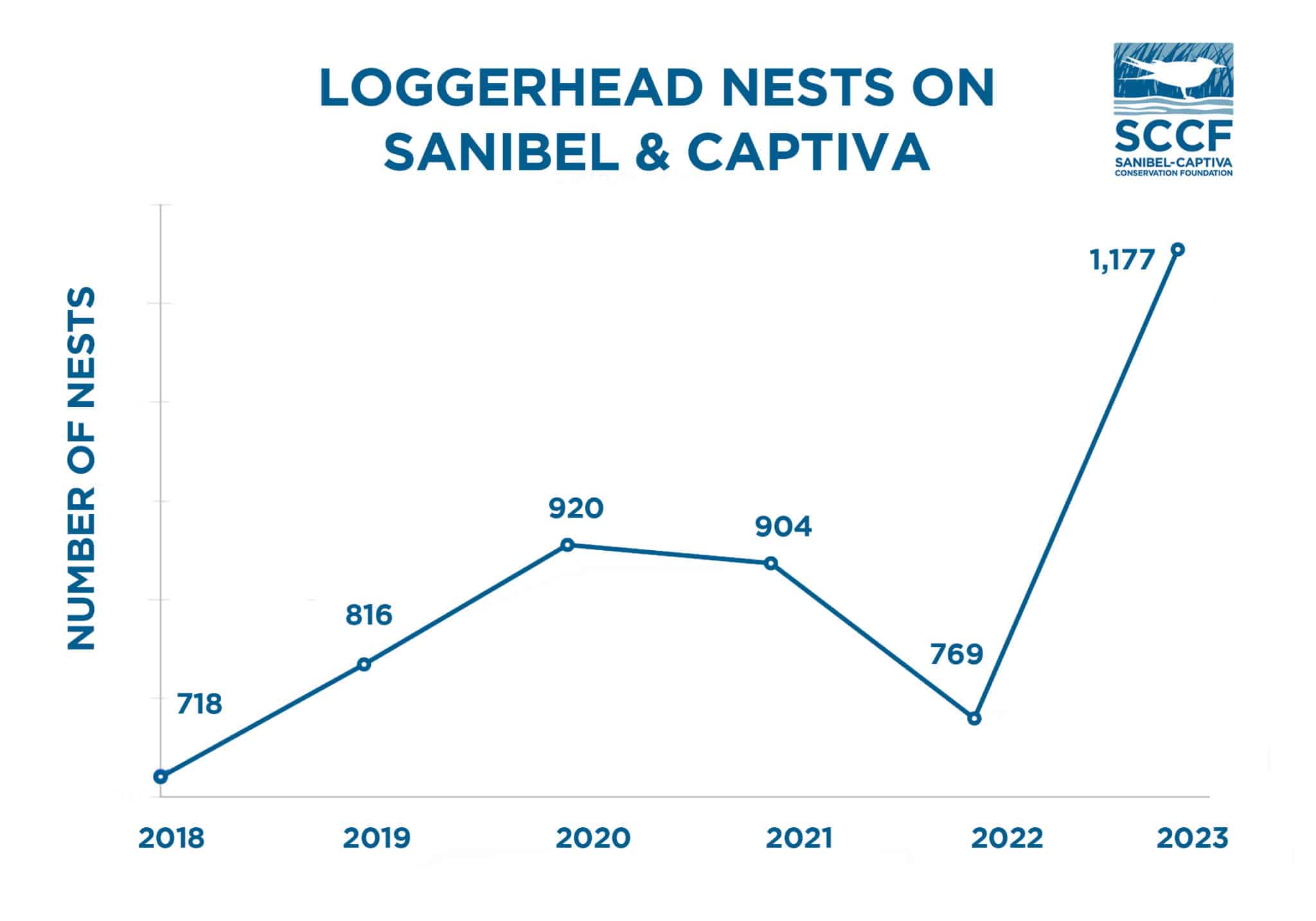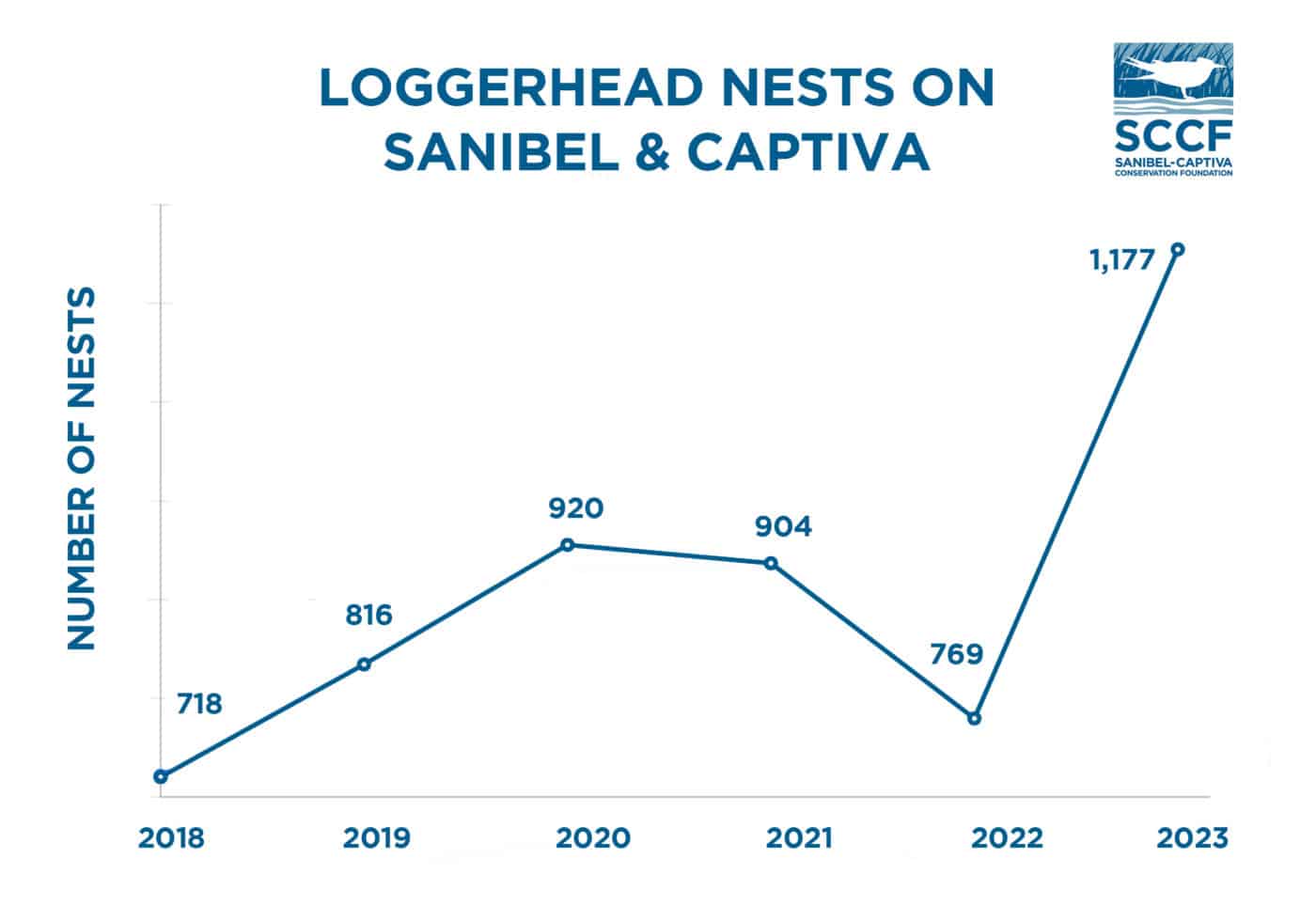 How Sea Turtle Nests are Handled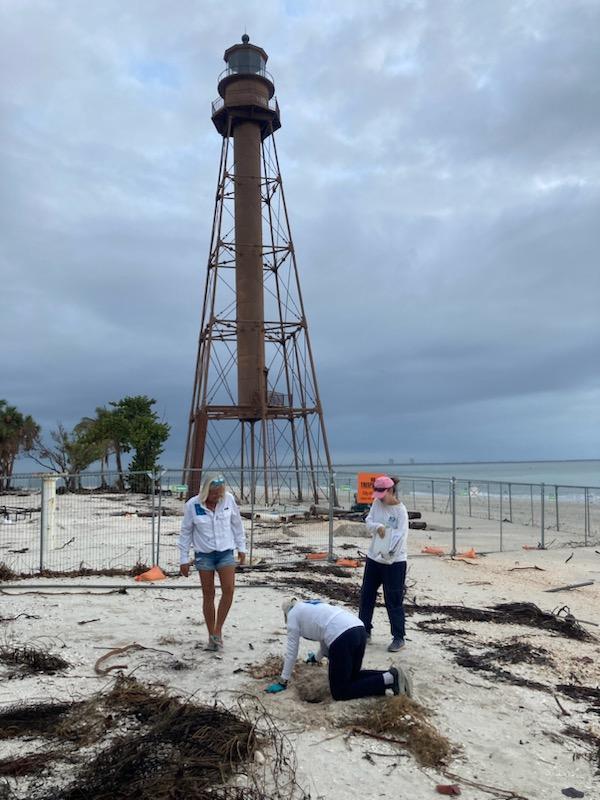 Marked sea turtle nests on Sanibel and Captiva are inventoried several mornings after they have hatched. An inventory is an evaluation of the nest contents to help quantify the nest's reproductive success. This is done by excavating each nest and determining the fate of each egg.
"We wait a couple of days to inventory a nest to allow any remaining sea turtle hatchlings to emerge before removing or counting eggs," said SCCF Sea Turtle Biologist Jack Brzoza.
During an inventory, the clutch size, or number of eggs in the nest, is determined, Brzoza explained. The proportion of eggs that produced hatchlings represents the nest's hatch success, while the proportion of hatchlings that made their way out of the nest to the ocean represents emergence success.
Nests that never hatch or were never observed to have hatched but reached their full incubation period are also inventoried.
"After an inventory is completed, the contents of the nest are reburied within the egg chamber. This maintains the natural process and, most importantly, contributes to nutrient cycling within the coastal ecosystem," Brzoza said. "Remaining materials from sea turtle nests supply a host of nutrients to the beach, which can be taken up by dune vegetation and various wildlife."
Healthy vegetation can help stabilize dune systems, which in turn helps maintain healthy, natural beaches that sea turtles rely on for nesting habitat. Stabilized dunes also help bolster shorelines against the effects of storms and erosion, offering a line of defense for inland ecosystems and developed areas.
"That cycle is really important. We want to do our best to conserve these species and protect habitats by and through maintaining the integrity of some of these natural processes," Brzoza said.