Stay in the know about wildlife, water quality, and ecosystems on Sanibel and Captiva Islands and in Southwest Florida
Wade Johnson's Impactful Journey to Mangrove Restoration
October 19, 2023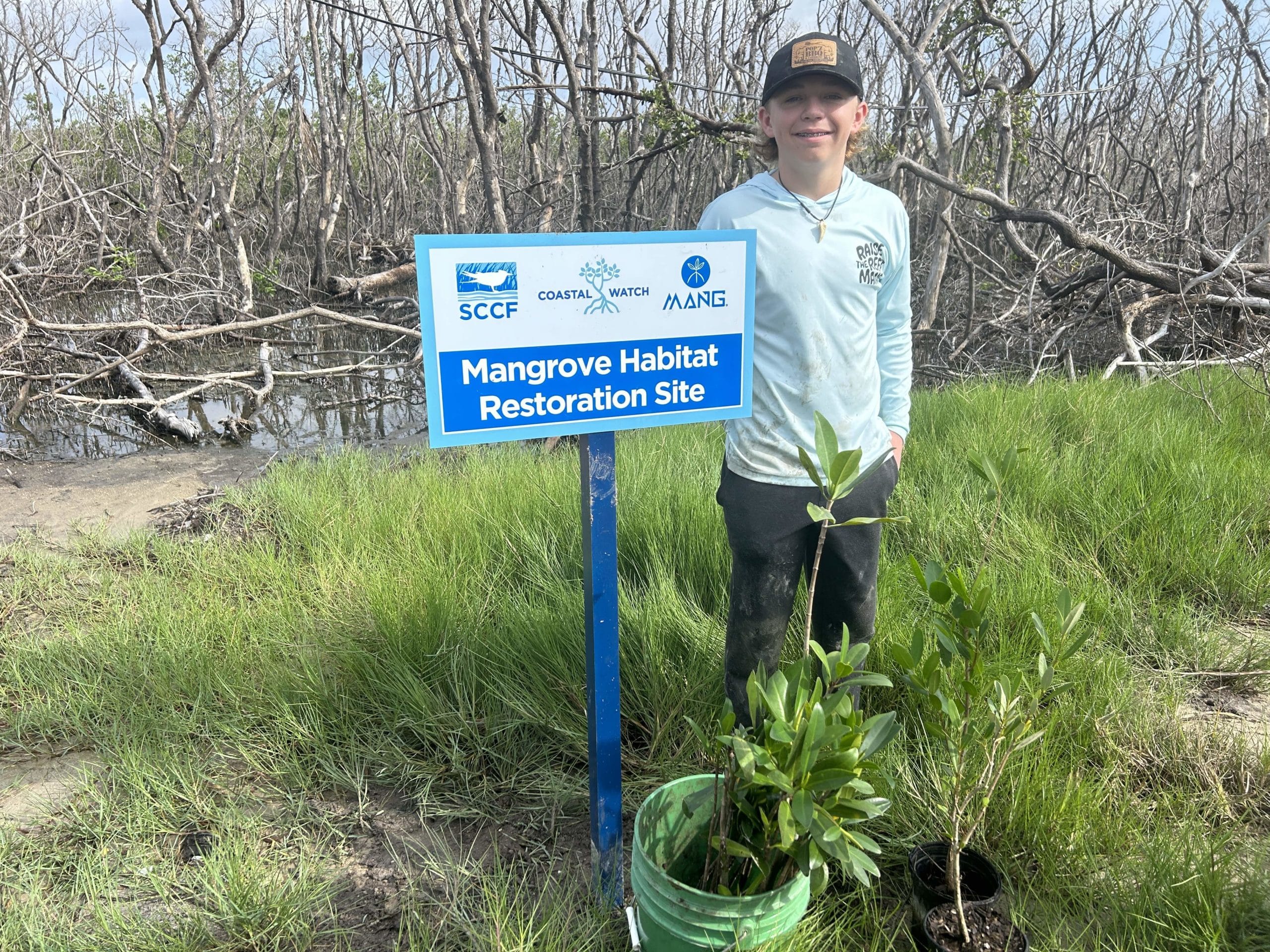 Wade Johnson, a 13-year-old Fort Myers native, is making a major difference in mangrove restoration!
Wade's journey into the world of mangroves began when MANG brothers, Keith and Kyle Rossin, first visited his second grade classroom. The MANG brothers had a mission: to educate the youth about the importance of mangrove restoration. The MANG brothers taught him all about mangroves — their vital role in coastal ecosystems, their unique ability to protect shorelines, and their significance in preserving biodiversity. From that moment, Wade was hooked.
Since then, Wade has dedicated himself to the cause. He began collecting mangrove propagules and assisted in planting projects all over Florida! Years ago, Wade had collected black and white mangrove propagules that were transported to MANG's greenhouse. Those propagules were grown into mangrove seedlings under their expert care. In a full-circle event, Wade was able to plant these very seedlings alongside our other volunteers at our planting event on Oct. 14, 2023.
Wade is an avid fisherman and understands the vital role mangroves play in supporting the marine life he loves. Mangroves serve as nurseries for fish and other aquatic species, providing them with shelter and sustenance. Without the restoration and protection of mangrove forests, the delicate balance of the coastal ecosystem would be disrupted and fish could die off.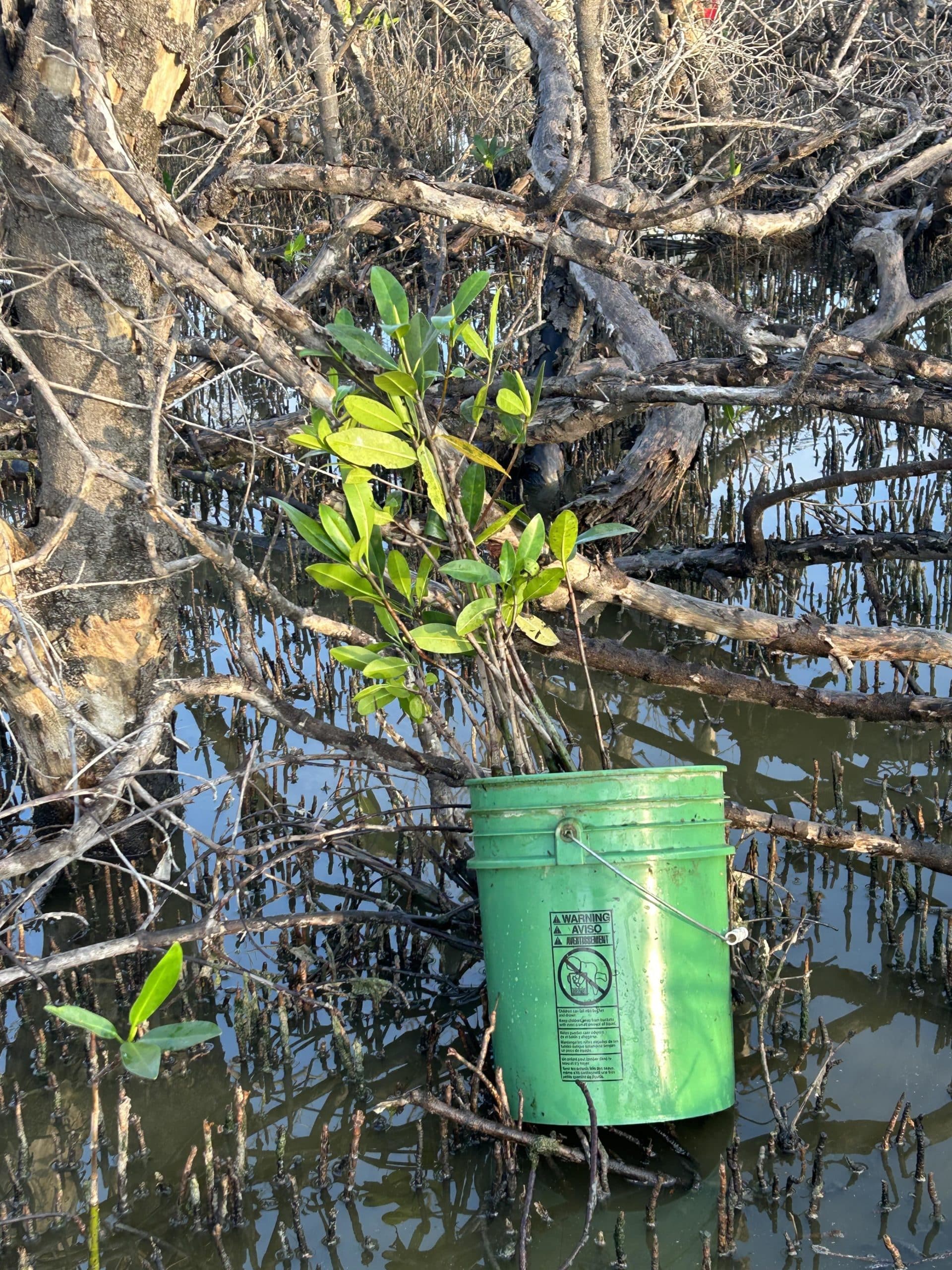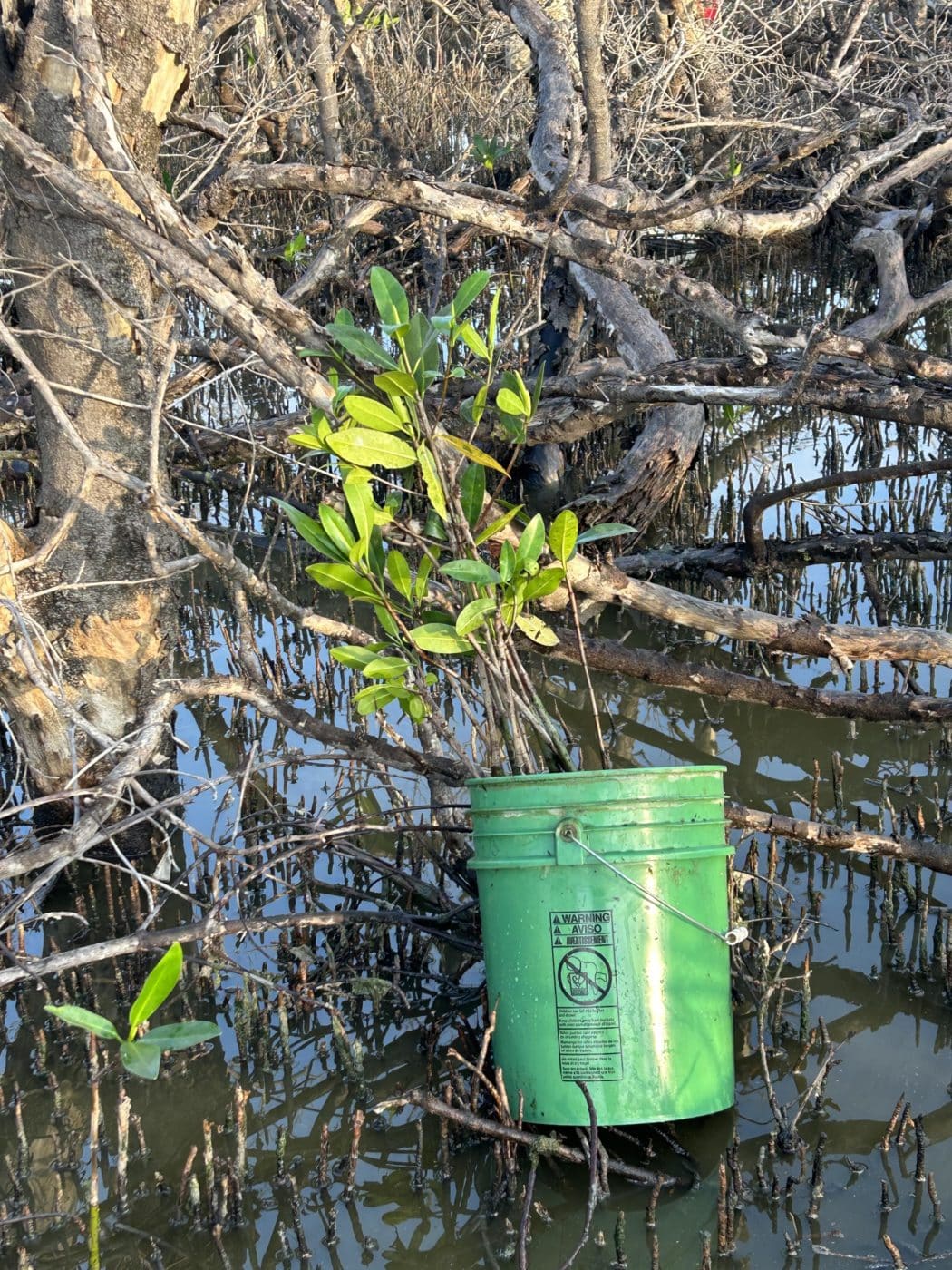 Wade's enthusiasm was contagious. He encouraged other kids his age to get involved, "Instead of just sitting down and playing a game, you can come out here and actually see change happen. When we started, all of this (the SCCF preserve) was completely dead. Now you're starting to see some sprouts of green and those sprouts of green will turn into huge trees that will provide a sanctuary to our wildlife."
Wade is an inspiration to other young environmentalists everywhere!