Stay in the know about wildlife, water quality, and ecosystems on Sanibel and Captiva Islands and in Southwest Florida
A Memorable Mangrove Planting Event with MANG
October 19, 2023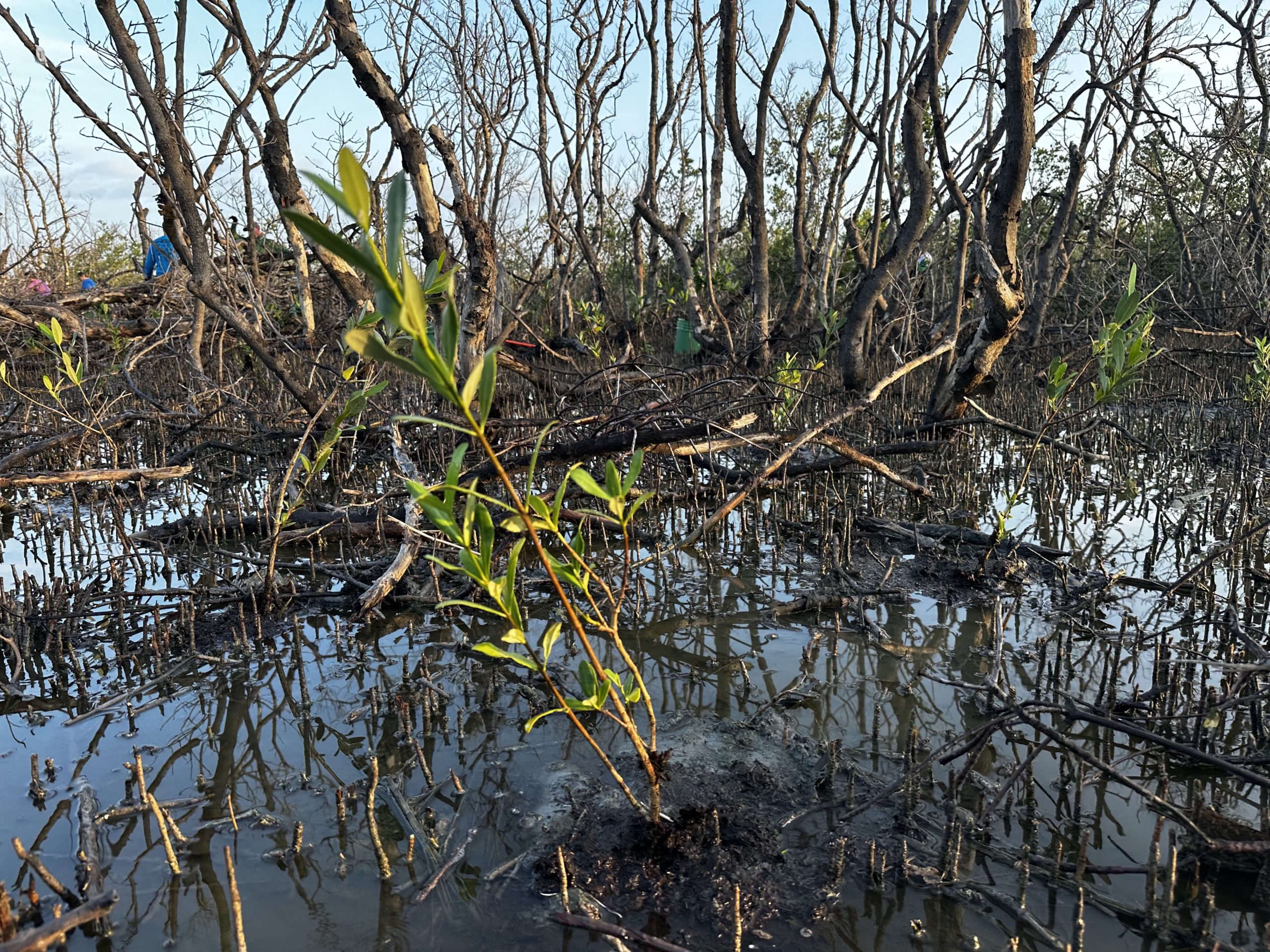 Over the weekend, 60 dedicated volunteers rolled up their sleeves and got their boots muddy for an unforgettable mangrove planting event. This event was made possible by our valued partner, MANG, who donated 1,000 mangrove seedlings to plant.
Saturday morning, volunteers gathered on a small SCCF preserve located adjacent to McGregor Blvd., just before the Sanibel Causeway. This land was acquired by SCCF in 2021 to help protect the critical habitat along this highly trafficked roadway. However, Hurricane Ian dealt a hard blow to this property, leaving it severely damaged and showing minimal signs of recovery.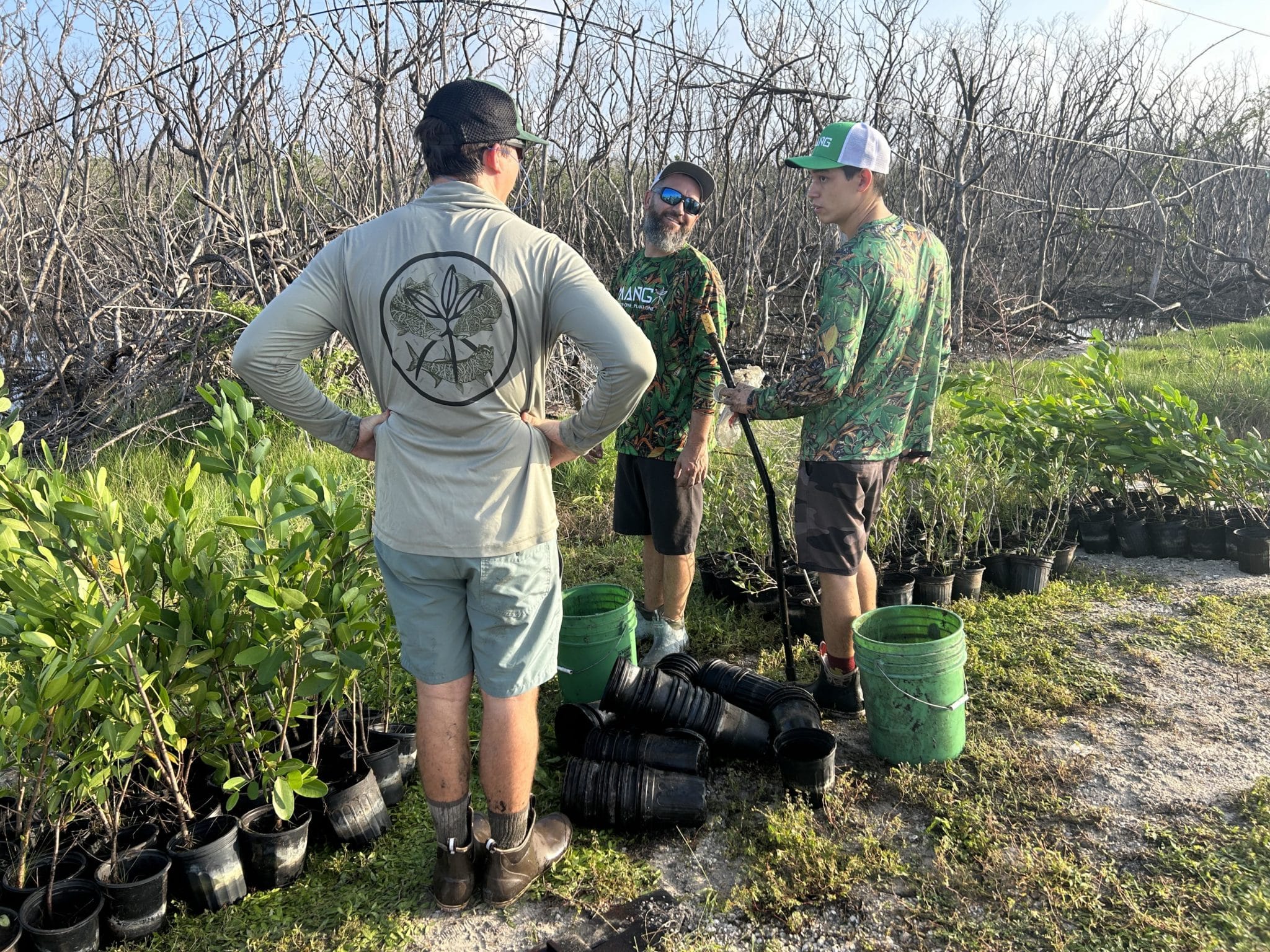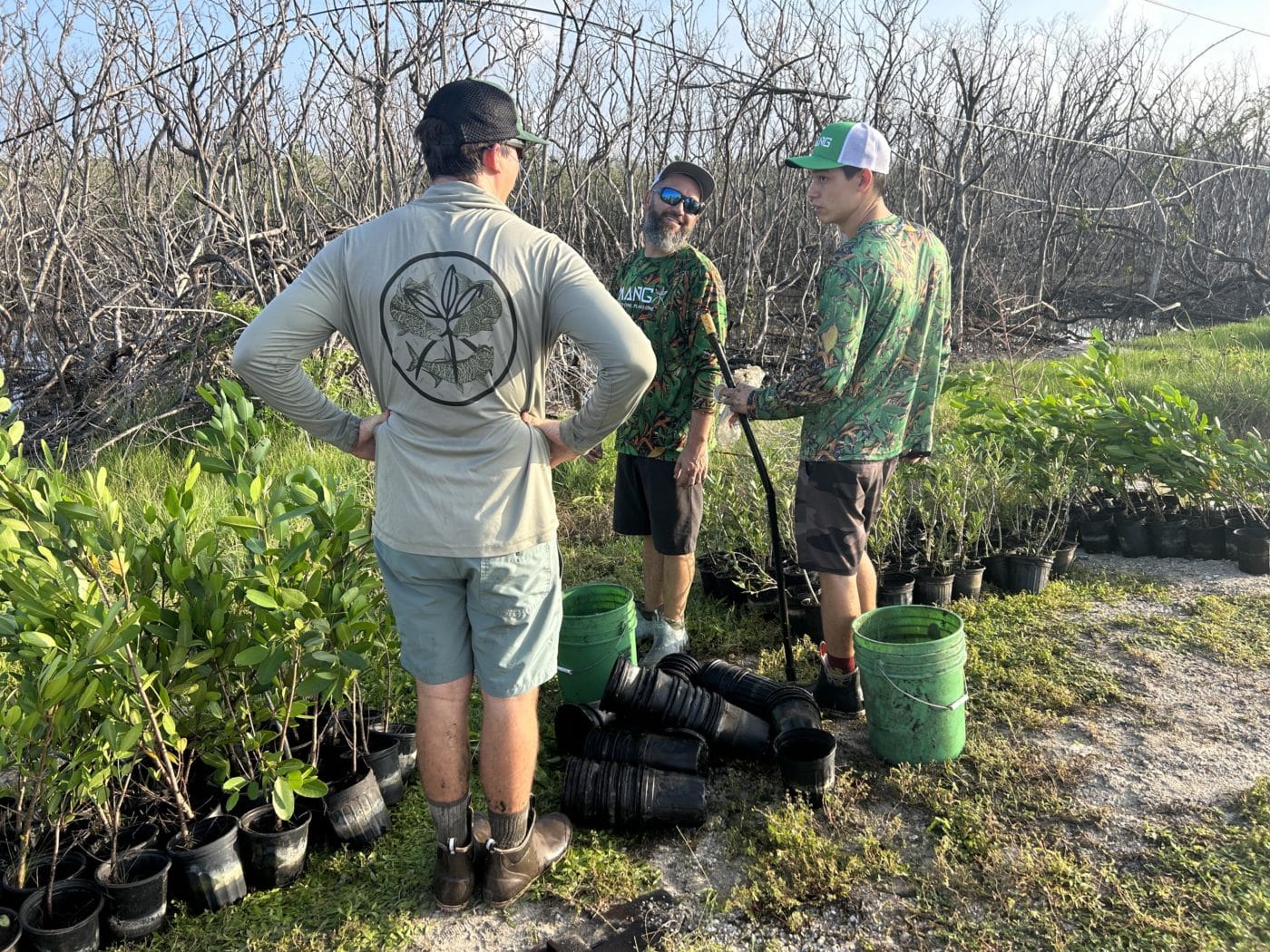 Last June, we partnered with the United Way to have over 75 volunteers gather to clear debris from this preserve. This marked the first step towards the area's rehabilitation, setting the stage for upcoming restoration projects.
We wanted to kickstart the regrowth of the mangrove habitat in this area. Given the extent of defoliation, natural regeneration would have taken many years due to the lack of hydrologic flow pushing seeds into the region.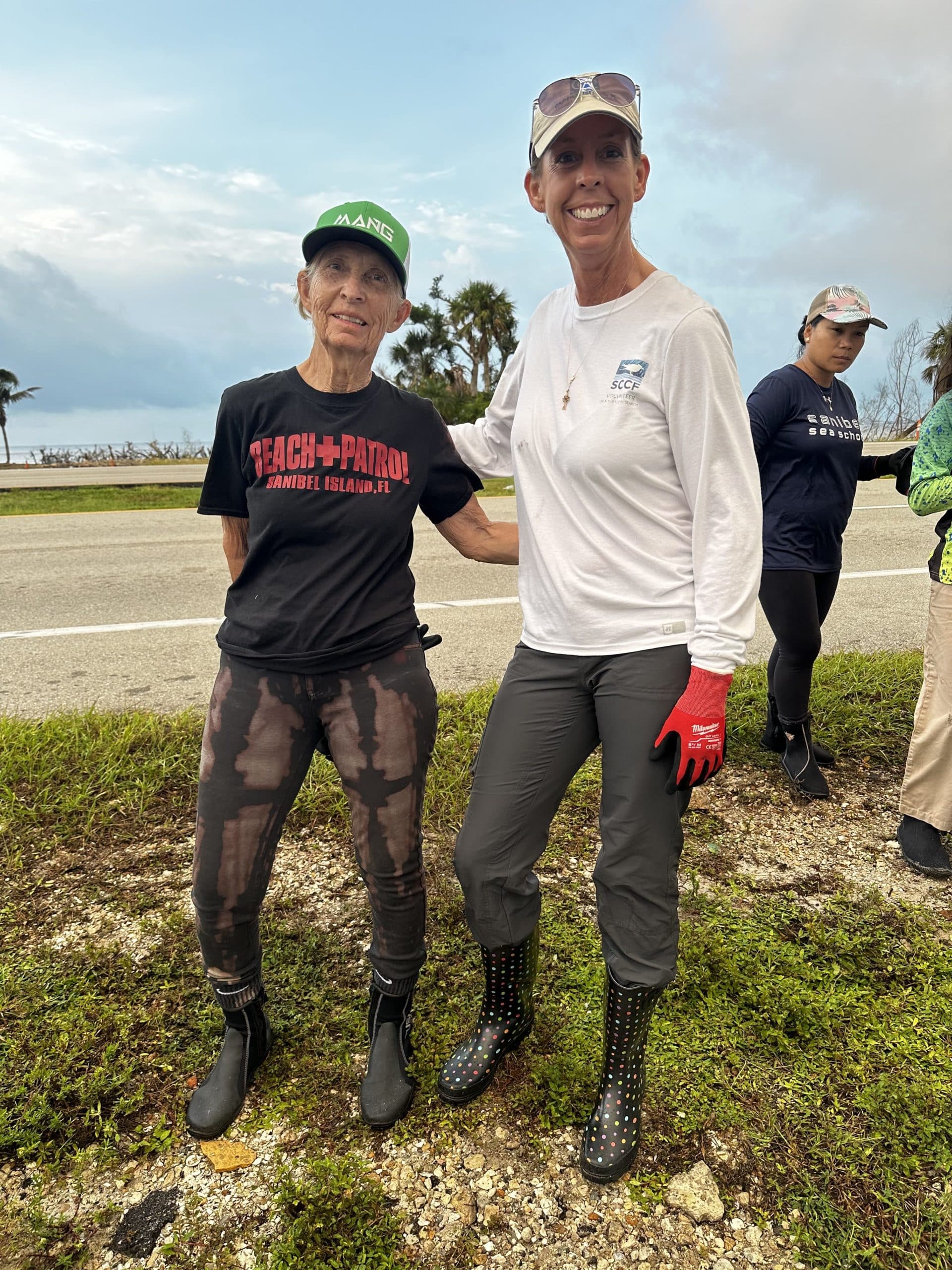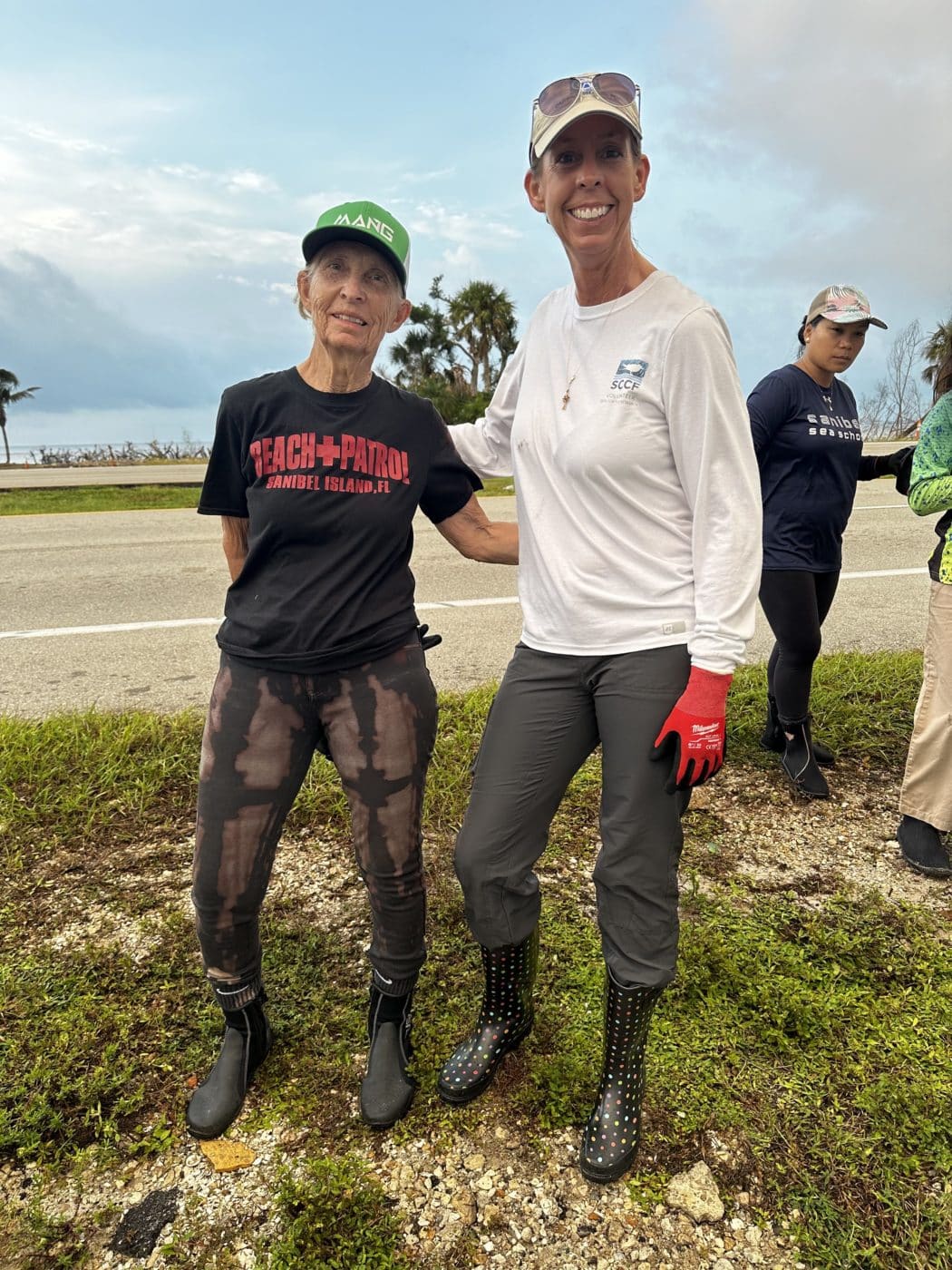 By planting these mangrove seedlings, we've effectively given this restoration an estimated head start of five to ten years. Keith Rossin, the MANG Foundation Executive Director, emphasized the significance of this effort, stating, "These new mangroves are going to stabilize the sediment in this area. We need to plant now so that, in the future, this area doesn't wash away. Ultimately, we are restoring the ecological value of this area."
Once the mangroves grow their roots, they protect the coast from flooding and erosion. With a lifespan of 100 years, the trees will help preserve Southwest Florida.
This mangrove planting event was an illustration of how our community, with the support of passionate partners like MANG, can come together to restore and preserve our natural ecosystems. The impact of this event will be felt for generations to come, ensuring the protection and vitality of our beloved Southwest Florida coastline.

Kealy McNeal, Coastal Watch Director
Thank you to all the volunteers and MANG for being champions of change!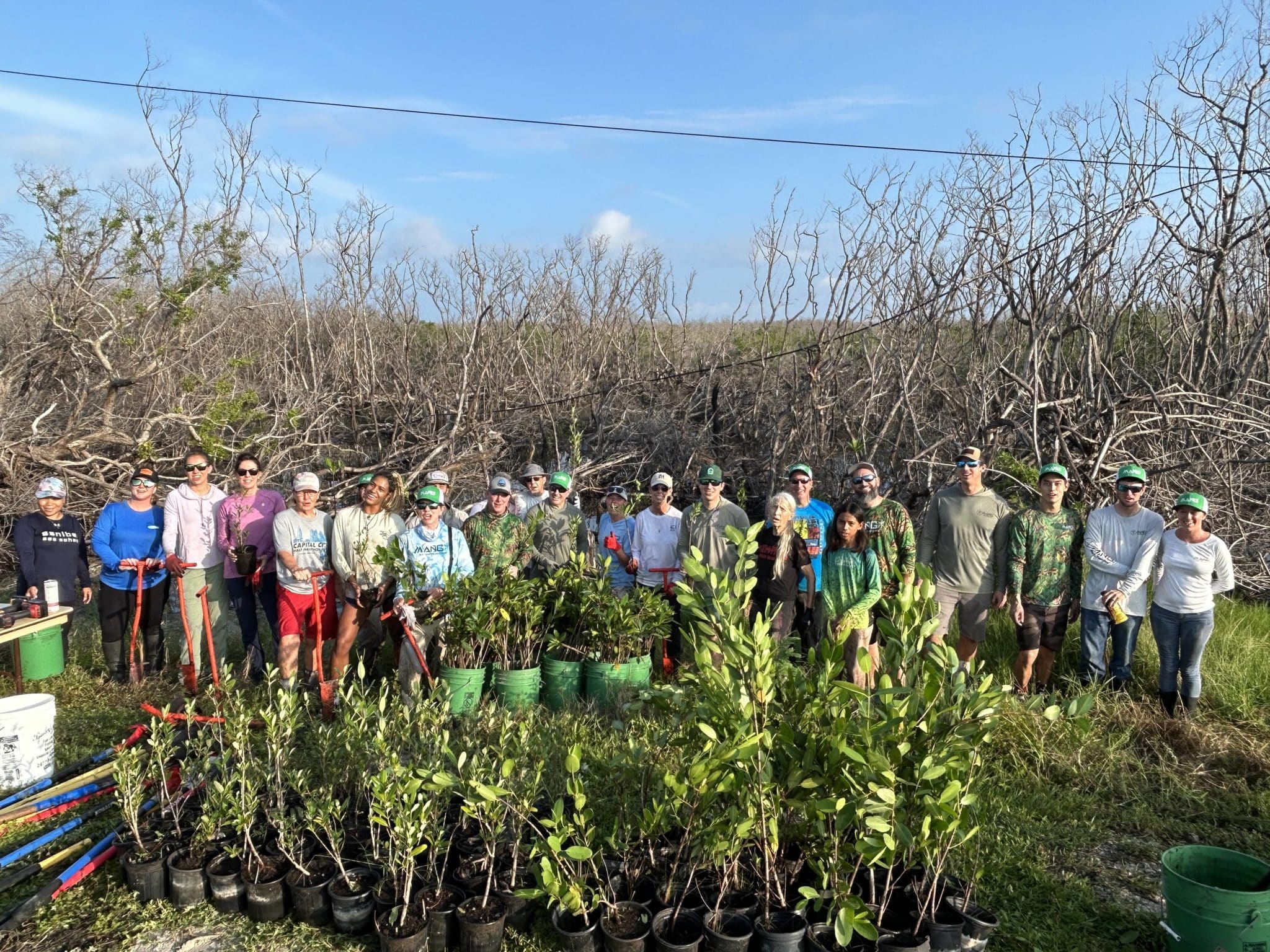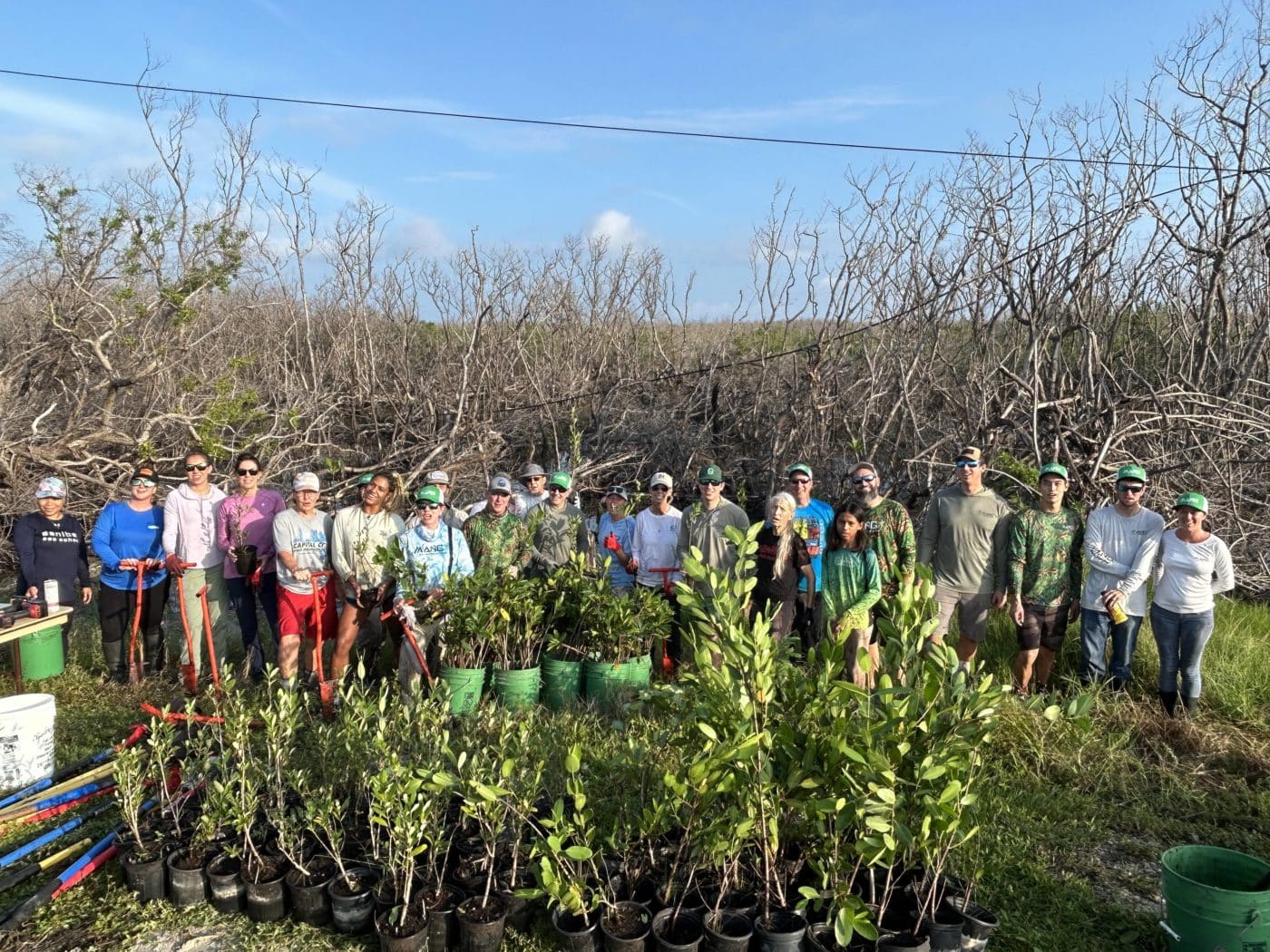 Meet MANG
MANG is on a mission to "change the world, one mangrove at a time" through education, coastal restoration, and community stewardship. They create eco-friendly and sustainable products such as hats, buffs, performance shirts, and hoodies. For every MANG product sold, a mangrove is planted.