Stay in the know about wildlife, water quality, and ecosystems on Sanibel and Captiva Islands and in Southwest Florida
Beginnings of Red Tide Detected in SWFL
October 18, 2023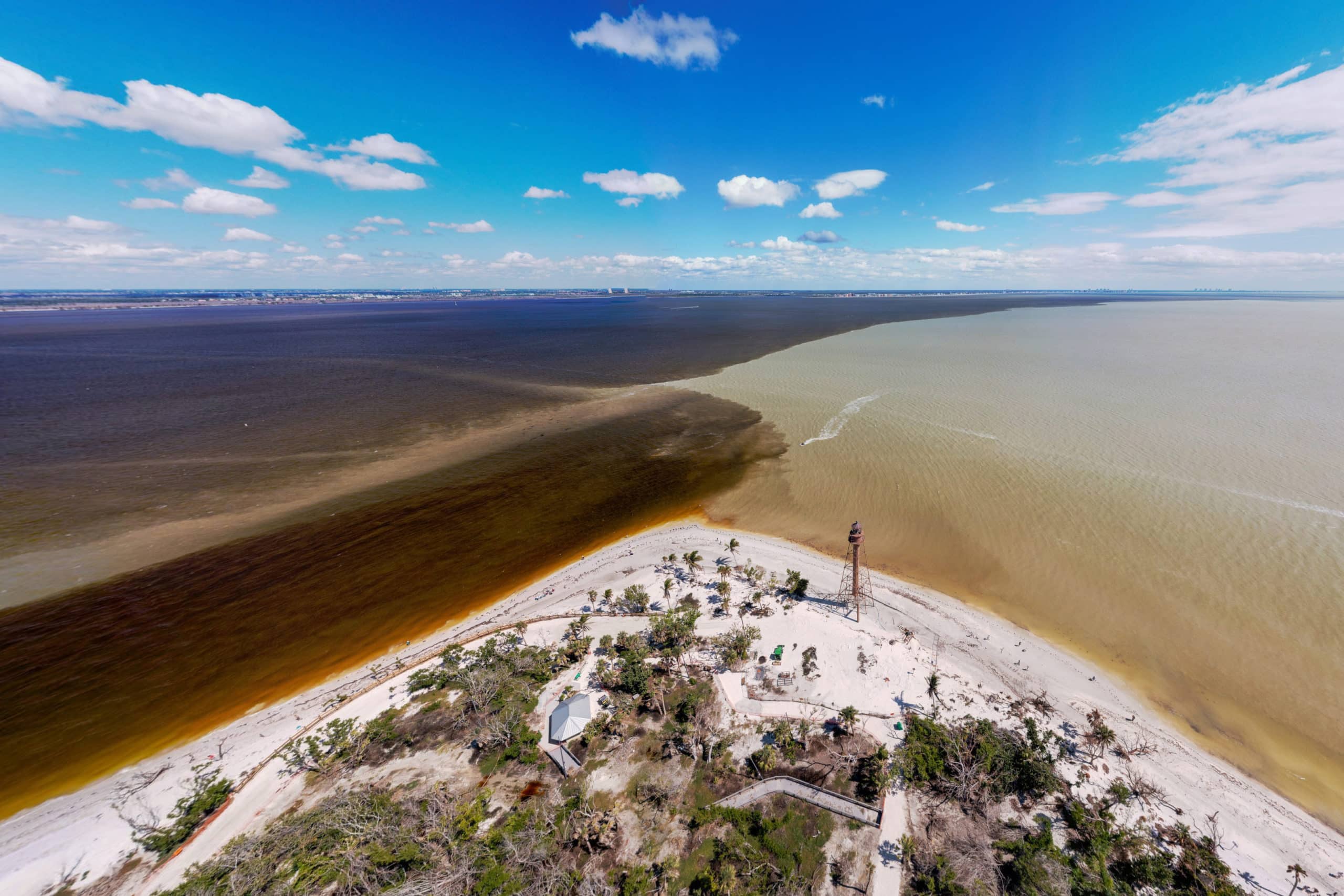 The Sanibel Lighthouse on Oct. 16, 2023. While red tide is not yet present in this area or photo, the FWC reported 20 samples with low concentrations in Lee County on Oct. 13.
The Florida Fish and Wildlife Conservation Commission (FWC) reported on Oct. 13 that the red tide organism, Karenia brevis, was found in 20 samples in Southwest Florida at background to very low concentrations. In Lee County, there were two locations with background concentrations near Captiva Pass and Boca Grande Pass.
"At these low concentrations in Lee County, no effects on wildlife or human health are anticipated. However, with the increased nutrient loading to the estuary from damaging watershed flows and upwelling of bottom waters caused by a northerly wind along the Florida coast, the NOAA National Centers for Coastal Ocean Science is reporting that an intensification of red tide is likely," said SCCF Research & Policy Associate Leah Reidenbach.
In addition, Lake Okeechobee is continuing to rise, now at 16.27 feet, and SCCF is anticipating an increase in releases to the Caloosahatchee estuary if it surpasses 16.5 feet.
"If the red tide bloom does intensify, SCCF will advocate for no stressful or damaging flows (>2,100 cubic feet per second at the W.P. Franklin Lock and Dam) from Lake Okeechobee in addition to our already high flows from the watershed," Reidenbach said.
Research from SCCF in collaboration with the University of Florida has shown that discharges and nutrients from the watershed exacerbate red tide, and it is also influenced by Lake Okeechobee and the Kissimmee basin.
Currently the 14-day average from the Franklin Lock and Dam (S-79) is 2,572 cubic feet per second and has been above the optimal flow envelope for 30 days. Furthermore, dry season is being affected by an El Niño forecast. In Southwest Florida, that means higher than average rainfall during the dry season, which will make it difficult to lower the lake as typically seen during a regular dry season.
"This could mean high lake levels and releases throughout the dry season and into the 2024 wet season," Reidenbach said.
SCCF will be monitoring and reporting on red tide conditions in the following weeks to keep you updated on the latest FWC reports and NOAA forecasts.