Stay in the know about wildlife, water quality, and ecosystems on Sanibel and Captiva Islands and in Southwest Florida
Grunts of Pig Frogs Silenced by Ian
October 11, 2023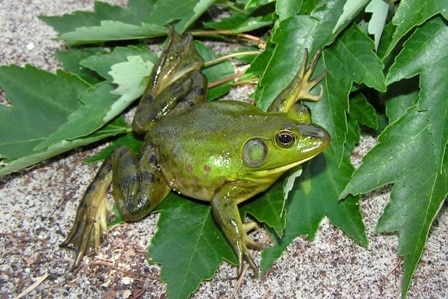 A familiar sound that many residents and visitors associate with summer nights is the deep repeated grunt of the pig frog (Lithobates grylio), a large aquatic frog that is very similar to a bullfrog (Lithobates catesbeianus).
Their call or grunt is usually repeated two or three times, reminiscent of a pig, which is how it received its name. However, many people hear this and think it is an American alligator (Alligator mississippiensis).
"Unfortunately, this noise has not been documented since Hurricane Ian," said Wildlife & Habitat Management Director Chris Lechowicz. "Although we still have hope that this species remains on the island, there is a possibility that we may have lost them to the storm."
Introduction in the 1950s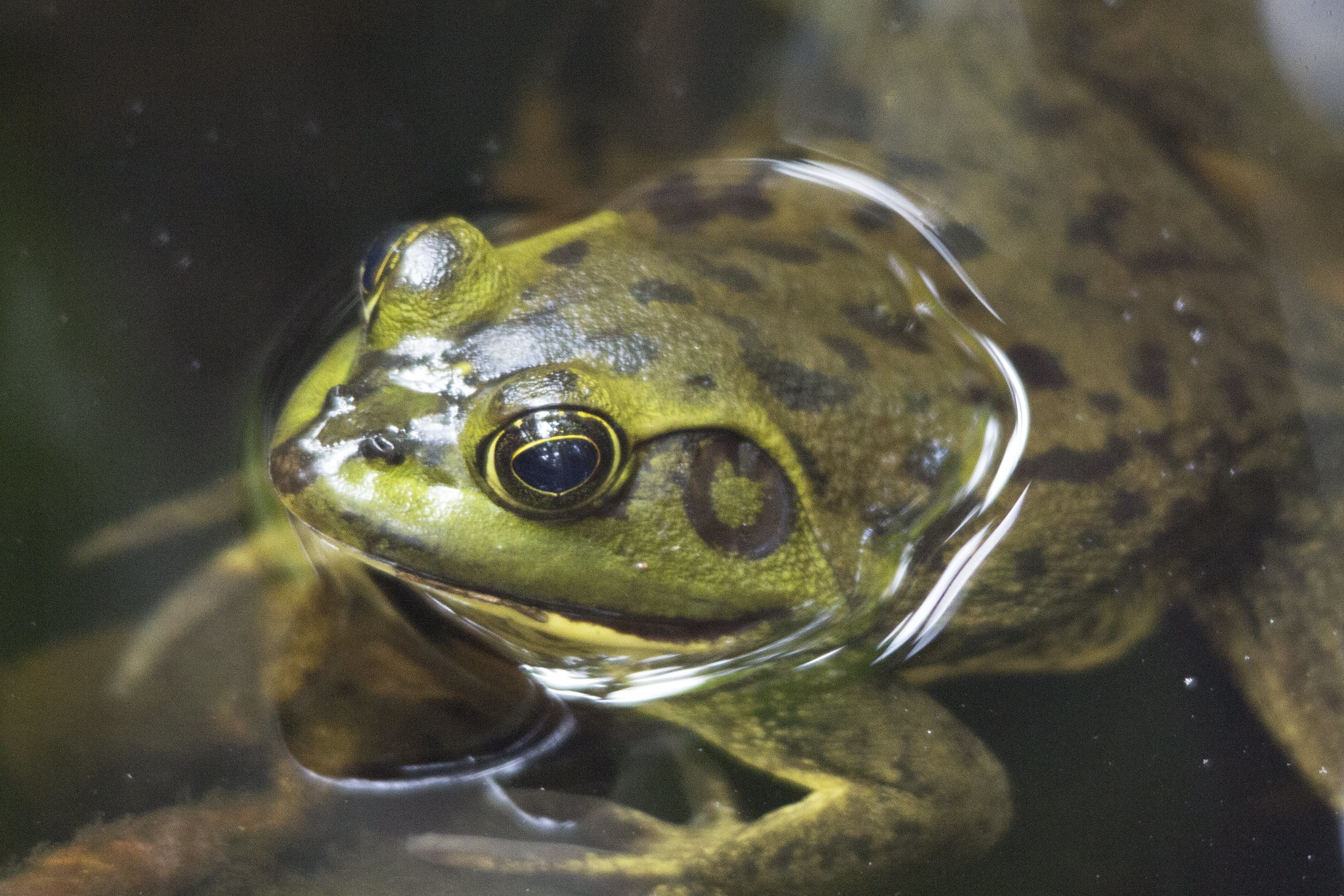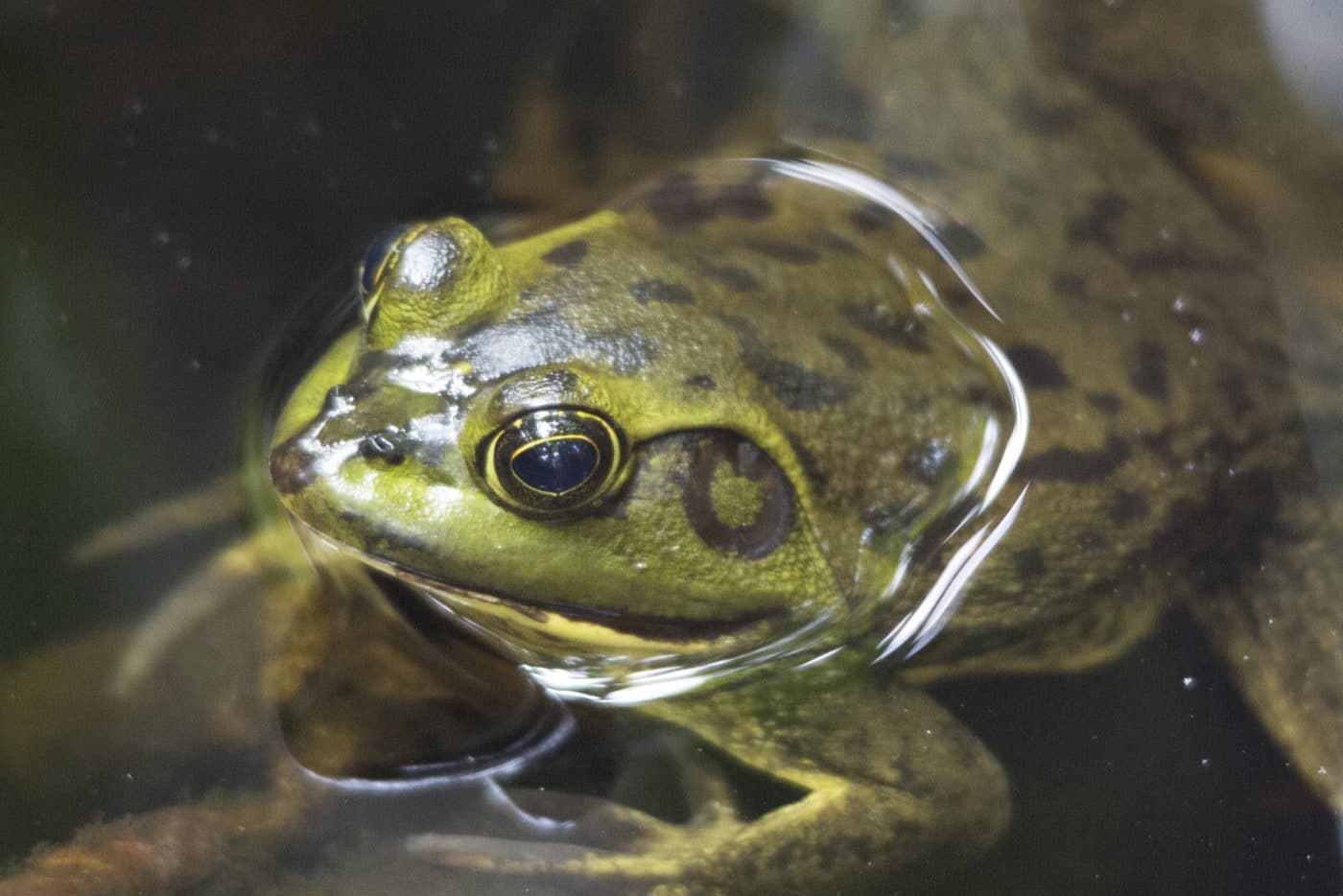 In 1952, pig frogs were released in the J.N. "Ding" Darling National Wildlife Refuge Bailey Tract from the Loxahatchee National Wildlife Refuge. They are native to Fort Myers and most of the state, but had not been documented previously on Sanibel.
The island offered a great freshwater source that was augmented by the modification of the Sanibel River and the weir structures over the years. Freshwater is held on the island throughout the winter, whereas historically the island would mostly dry up, minus muddy patches known as alligator holes.
Low salt tolerance
"Pig frogs mostly live in permanent water bodies, which were essentially created on the island from the modified river and private dug lakes," said Lechowicz.
Secondly, this species does not have a high salt tolerance, especially the aquatic tadpoles that take a long time to metamorphize into frogs. The many impounded lakes throughout the residential areas had large populations of these frogs and most, if not all of these, are too salty for amphibians and other forms of wildlife.
Will history repeat itself?
In its approximate 6000-year history, Sanibel likely had the occasional small population of pig frogs get to the island on floating mats of vegetation, which is how many species arrived and colonized the island. But, the periodic storm surge event probably wiped them out, as we just experienced.
The northwest end of the island seemed to have had the least amount of salinity-caused die-offs, such as with Florida softshell turtles (Apalone ferox), which have been documented.
"We are hoping the same is true with these magnificent frogs," said Lechowicz.
Eight of the nine species of frogs have also been verified post-Ian. Only the pig frog remains to be seen and heard.