Stay in the know about wildlife, water quality, and ecosystems on Sanibel and Captiva Islands and in Southwest Florida
New Oyster Restoration Site Installed
October 10, 2023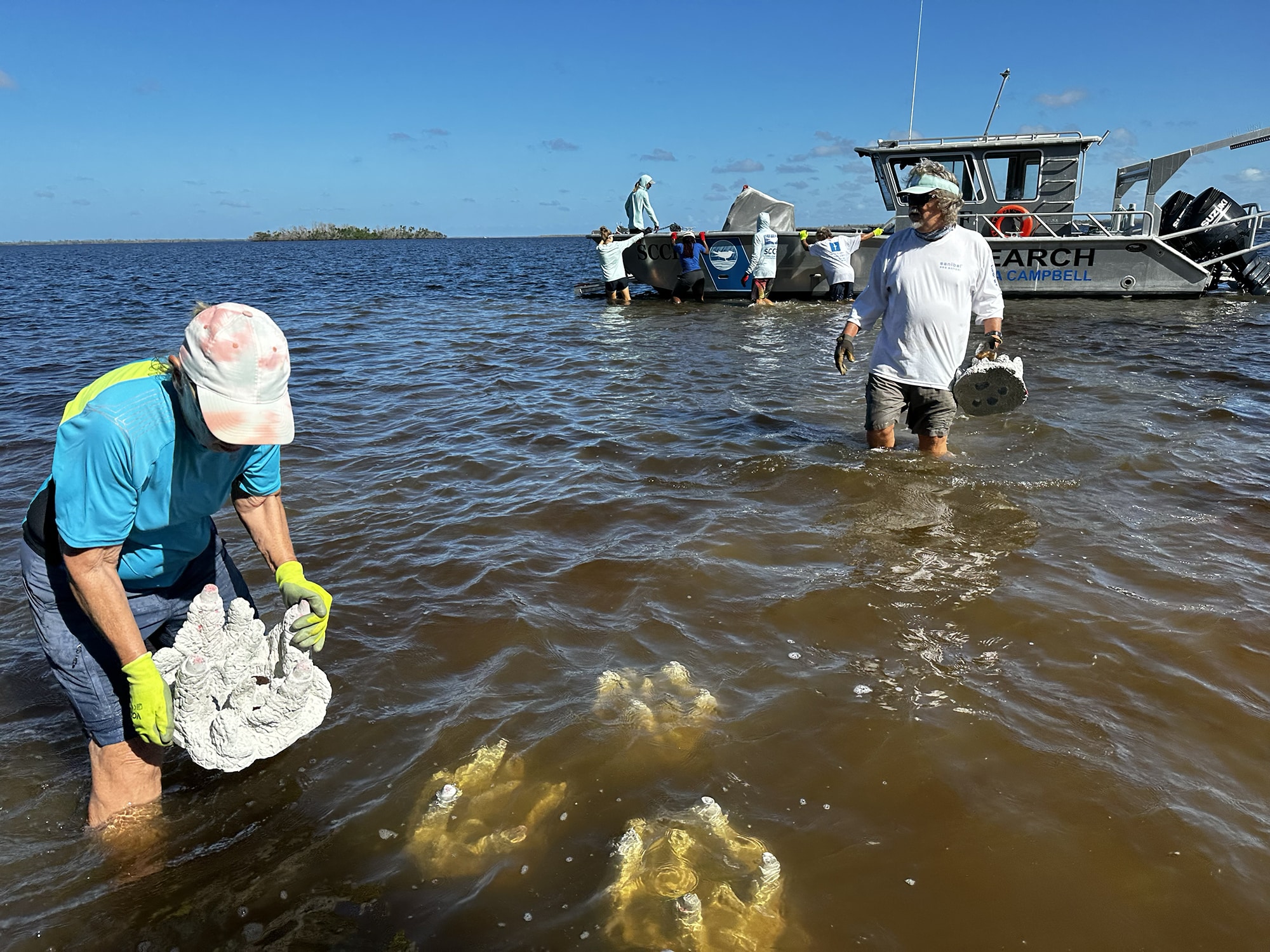 The SCCF Marine Laboratory and Coastal Watch recently partnered with researchers at the University of Florida to establish a new oyster restoration site in San Carlos Bay.
Staff, volunteers, and UF scientists went to the site last week to place 160 specially designed oyster tiles made by Virginia-based organization Grow Oyster Reefs.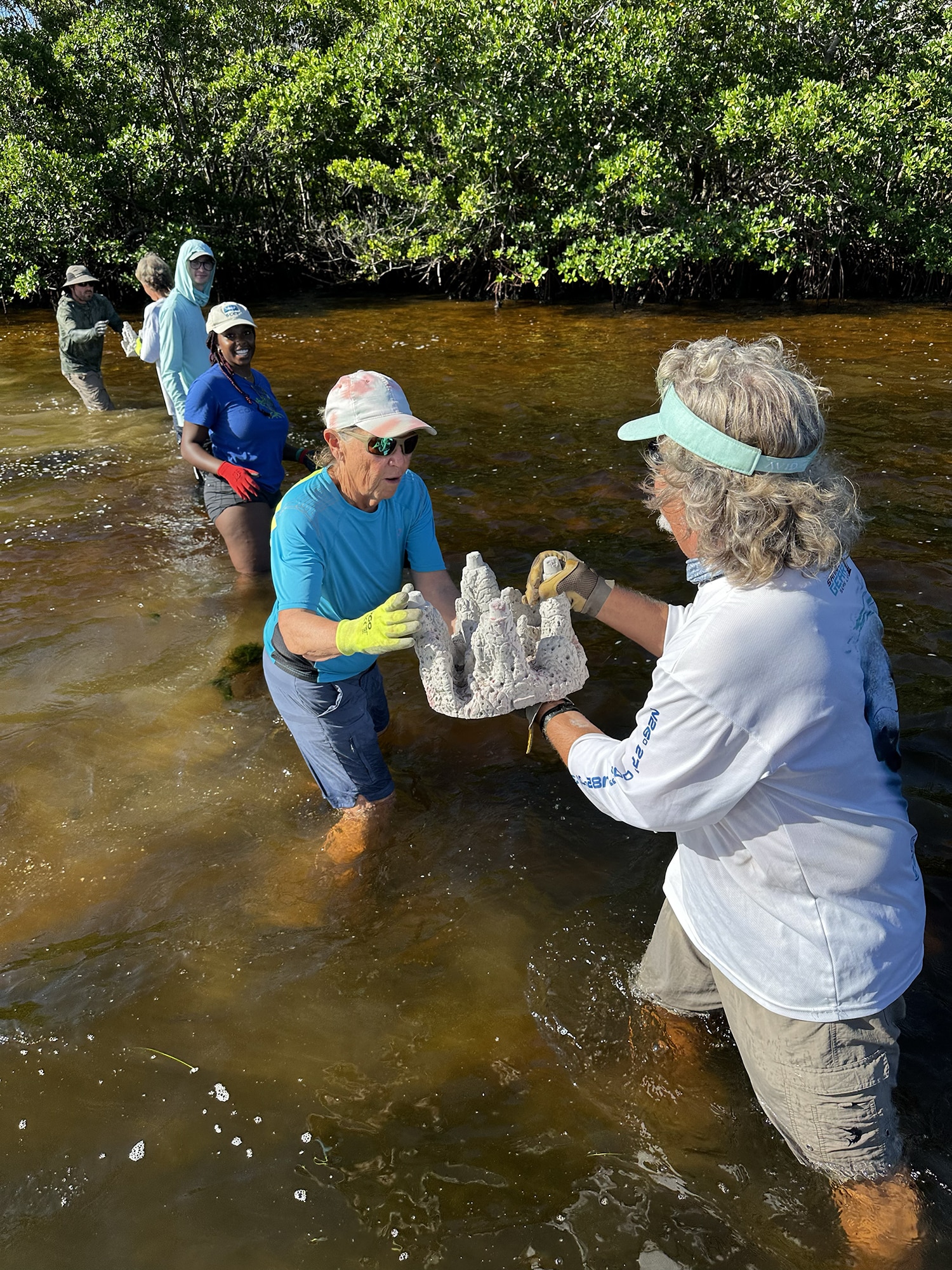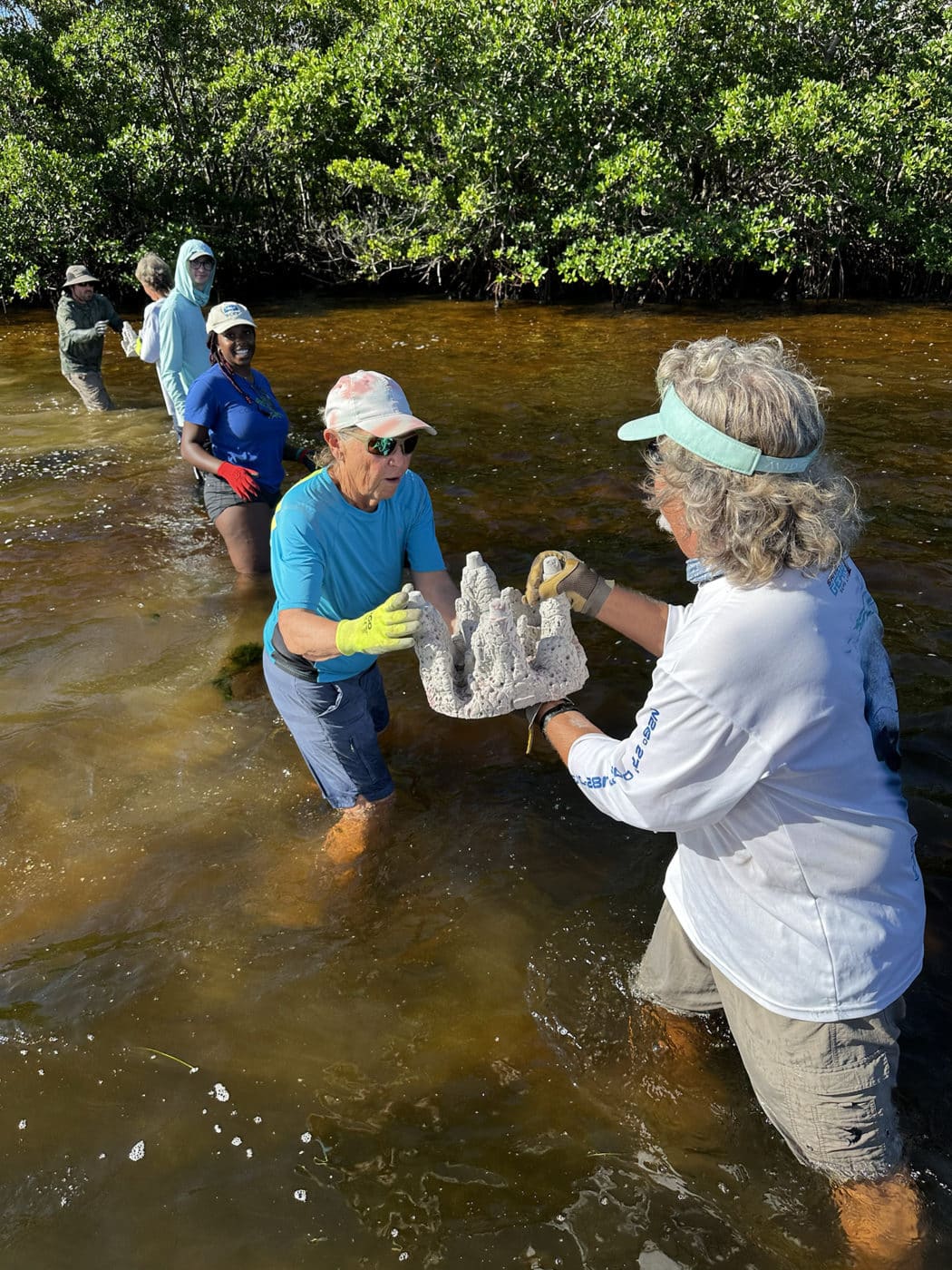 "Restoring oyster reefs requires only substrate at the correct elevation, and the larvae that are in the water will settle onto the shell or substrate and grow to an adult oyster," said Marine Lab Director Eric Milbrandt, PhD. "The substrate in this project uses a unique combination of crushed oyster shell and cement."
The tiles (which are 20 pounds each!) will be measured for their effectiveness to grow adult oysters, and the team will also look at seagrass growth around the tiles once oysters have settled. The project is being led by UF PhD student Adrian Sakr.
"Oyster reefs are in decline worldwide due to changing hydrology and habitat destruction. In Charlotte Harbor, many of the oyster reefs visited by SCCF scientists are degraded," Milbrandt said. "The Marine Lab has led efforts to restore oyster reefs initially in Clam Bayou on Sanibel, then expanded these efforts to restore 4 acres of oyster reefs since 2009."
Learn more about SCCF's oyster restoration and research.