Stay in the know about wildlife, water quality, and ecosystems on Sanibel and Captiva Islands and in Southwest Florida
Green Sea Turtle Survived in Pond for a Year
September 29, 2023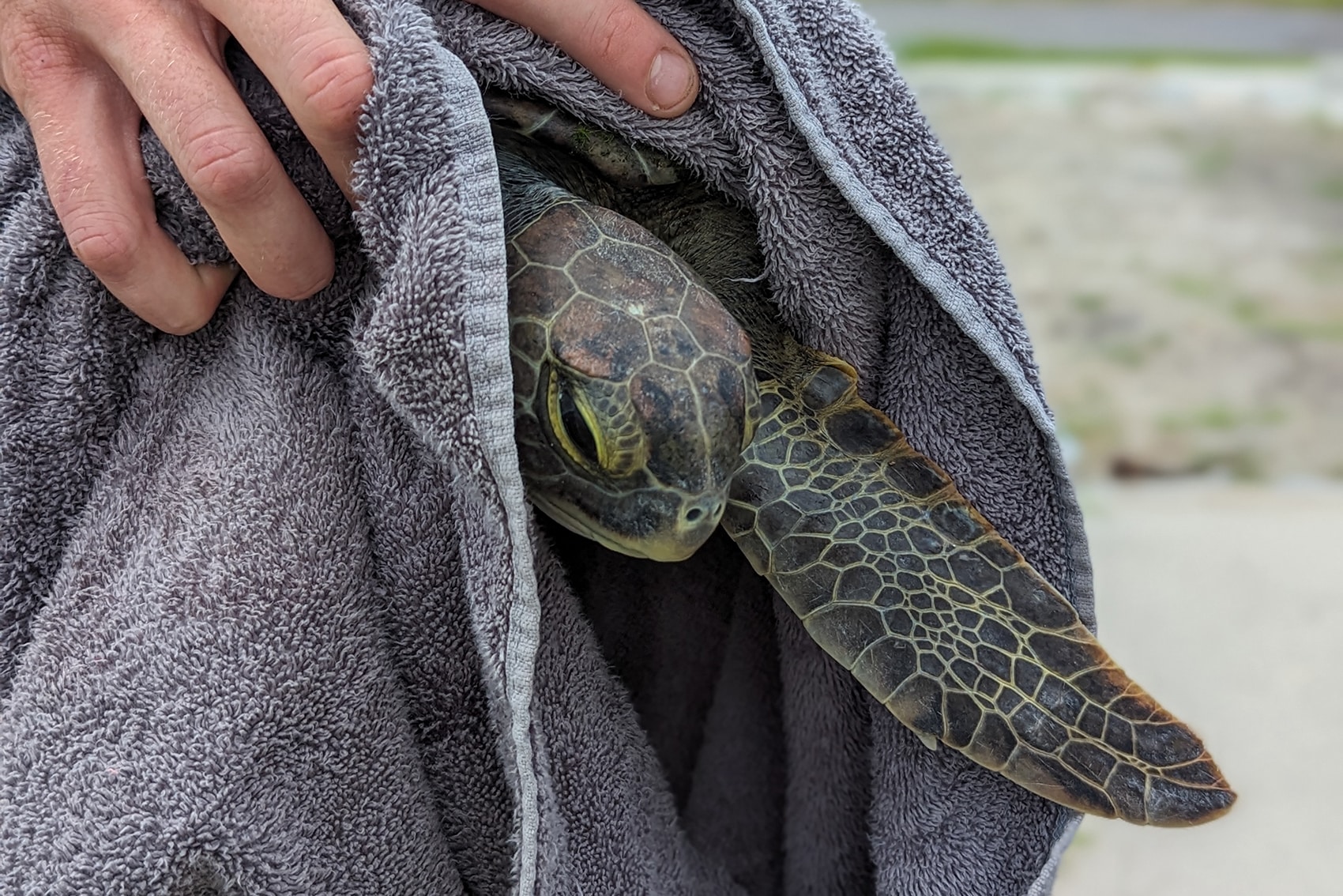 Last week, the SCCF sea turtle team received a report of a juvenile green sea turtle in a retention park at an RV park in Fort Myers.
The turtle had been observed in the pond sporadically since February, and it's possible that the turtle washed in during Hurricane Ian's storm surge, which was 10 to 12 feet high at this site.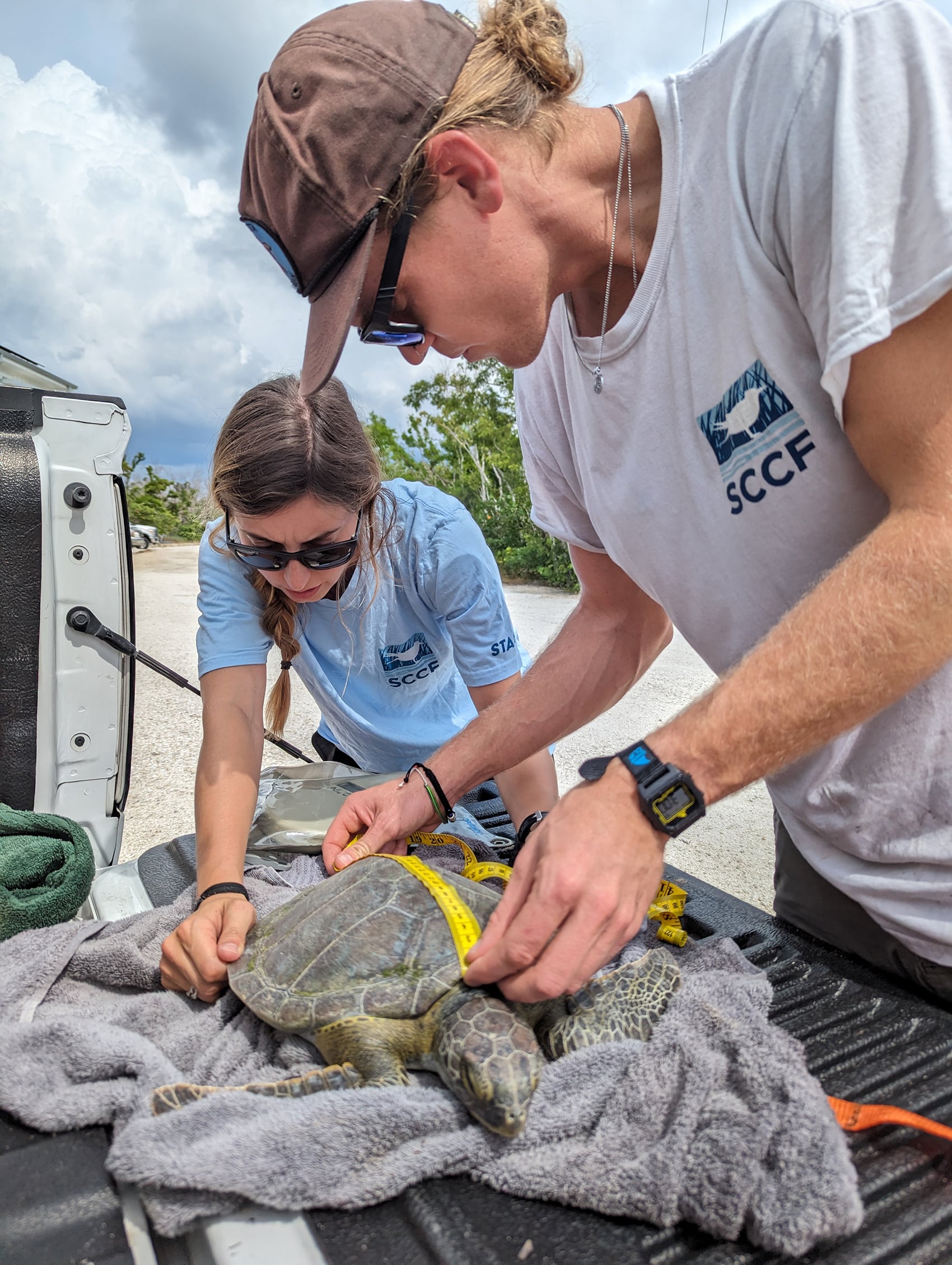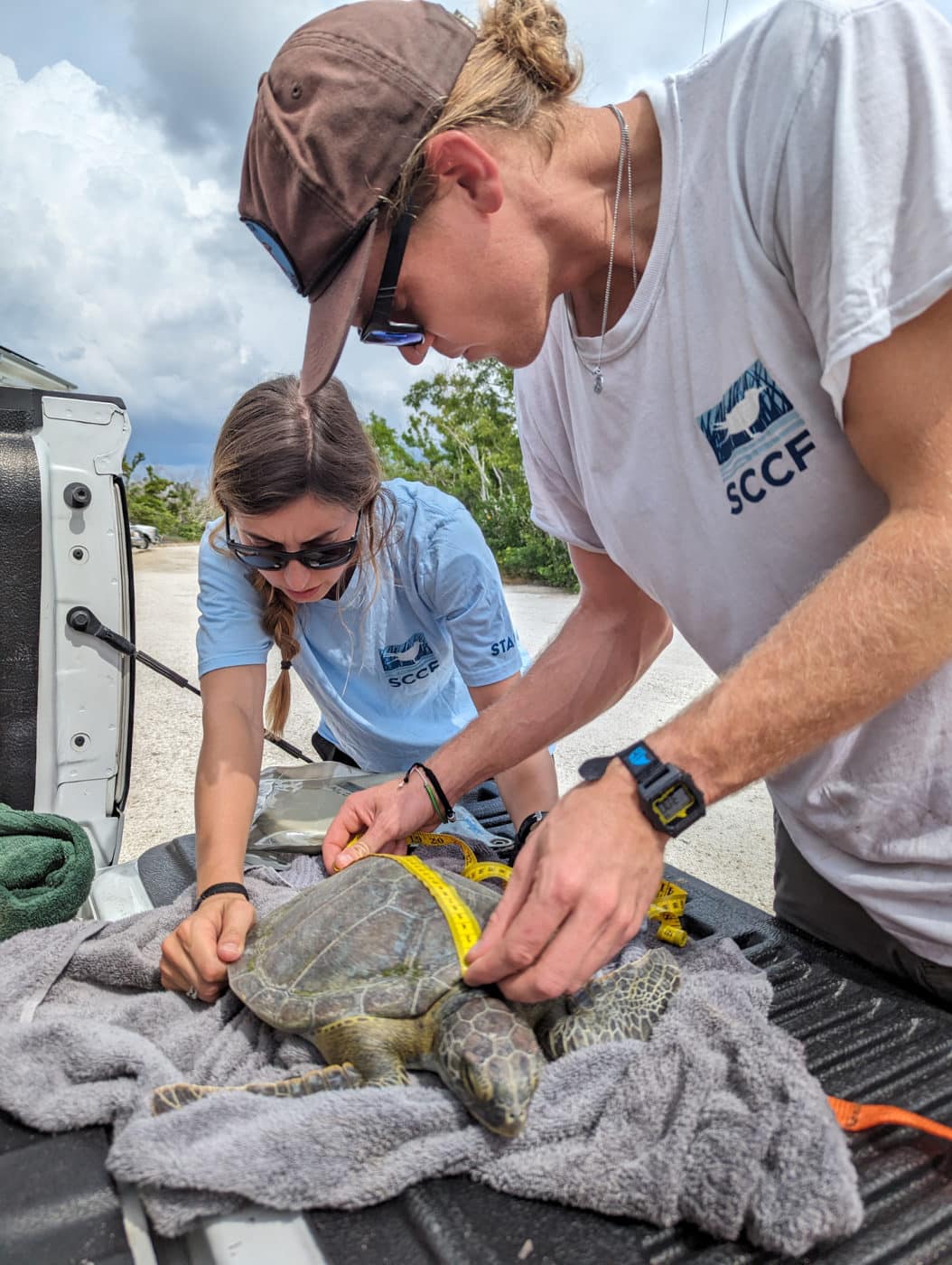 "While the sea turtle was not reported to be in distress, the pond in question was landlocked and offered no avenue for the turtle to reach the Gulf," said SCCF Coastal Wildlife Director and Sea Turtle Program Coordinator Kelly Sloan.
SCCF staff received approval from the Florida Fish and Wildlife Conservation Commission to successfully capture the sea turtle. A quick examination revealed no signs of external injury.
"Active and looking healthy, the green turtle was relocated to Tarpon Bay, where it was released into much more suitable habitat," Sloan said.