Stay in the know about wildlife, water quality, and ecosystems on Sanibel and Captiva Islands and in Southwest Florida
Hurricane Ian: A Year Later
September 28, 2023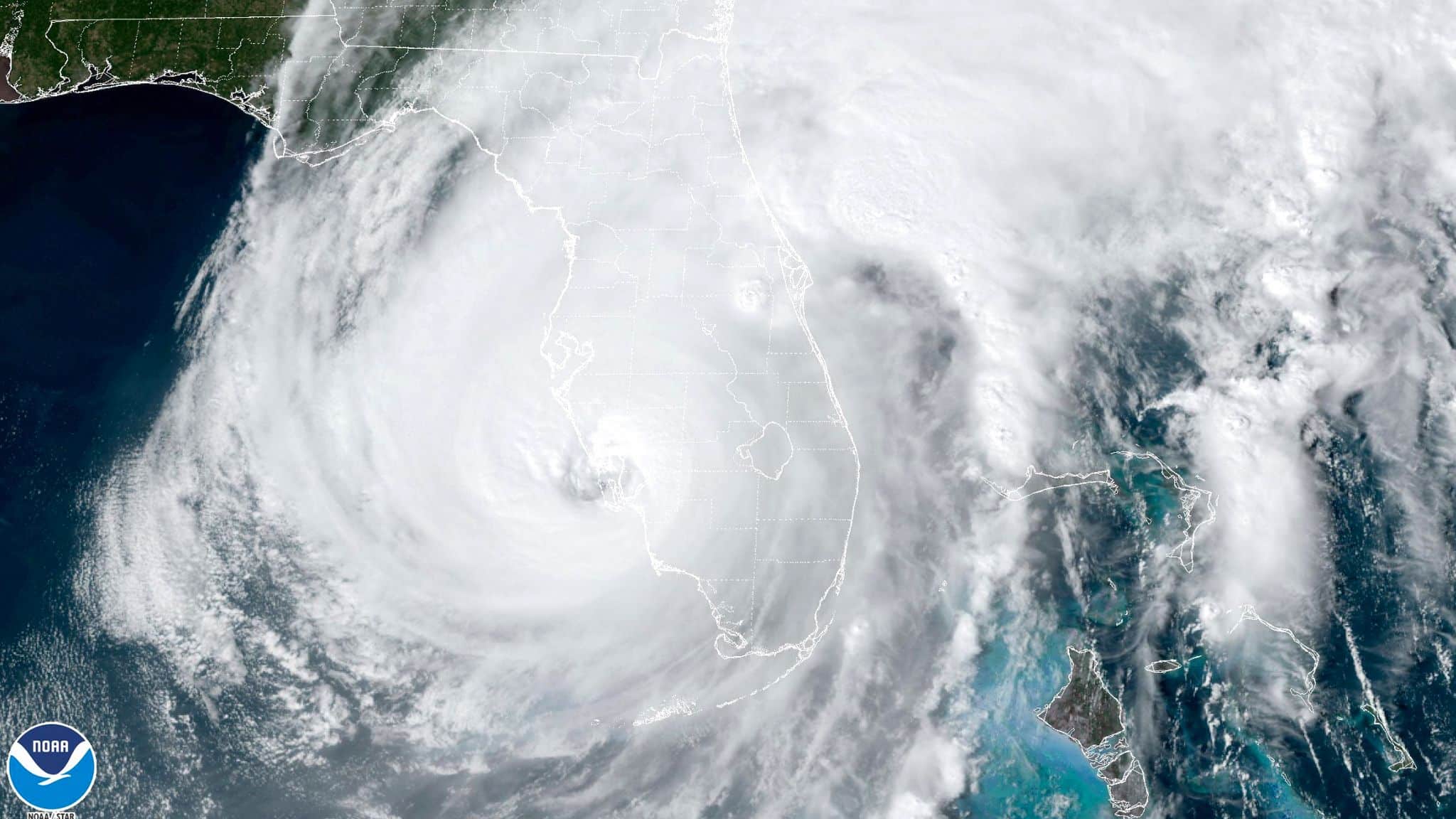 As we mark the anniversary of Hurricane Ian, we want to thank our community for its action-based response over the past year in support of our coastal ecosystems. We've seen record-breaking numbers in sales of native plants, volunteers, and response to calls for action to protect our sanctuary islands. Wildlife broke records as well, with more loggerhead sea turtle nests than ever.
Despite challenges, we also provided enriching experiences for more than 6,000 students through our Sanibel Sea School, ensuring that future generations value, understand, and care for the ocean.
"It's been a year like no other on our islands," said SCCF CEO James Evans. "It has proven that our community stands united in taking actions that preserve and enhance our land, water, and wildlife in the face of changing natural and human-driven conditions."
Incredible Community Response
Together with our island partners, SCCF's Environmental Policy team engaged more than 13,000 people in signing a petition to oppose Lee County's changes to the Land Development Code that pave the way for increased building height and density on Captiva.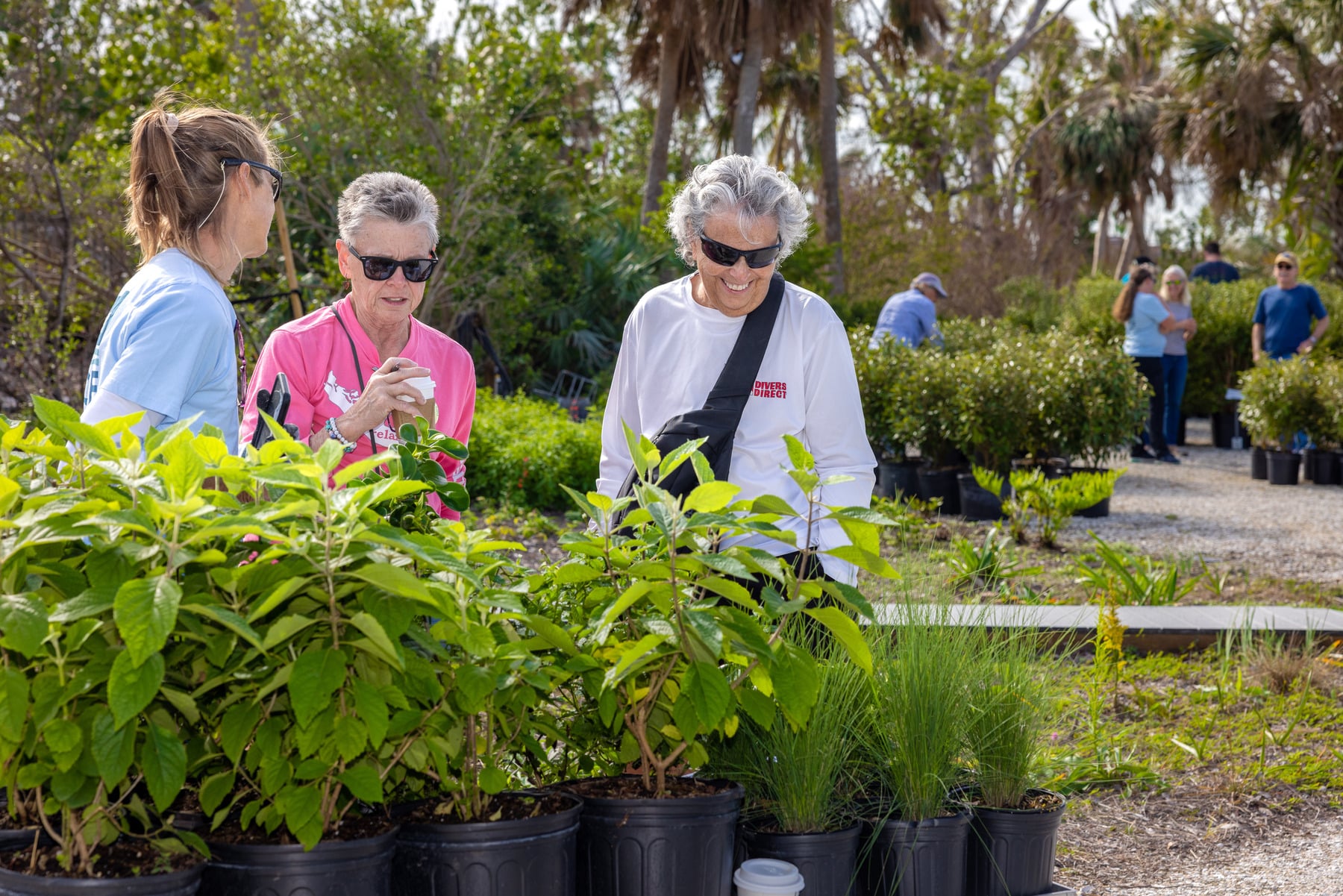 SCCF's Native Landscapes & Garden Center has already sold more than double the usual number of plants since reopening in January. Ian proved that native plants are resilient and that some even thrived post-Ian.
Through our Coastal Watch program, more than 500 people volunteered to help clean up our beaches and resilient dune systems, as well as our mangroves, wetlands, and other preserve lands. Overall, SCCF had more volunteers across all program areas during the past year than ever before.
"Our community values our natural systems and understands how much protection they provide during major storm events," said Evans.
Remarkable Nesting Season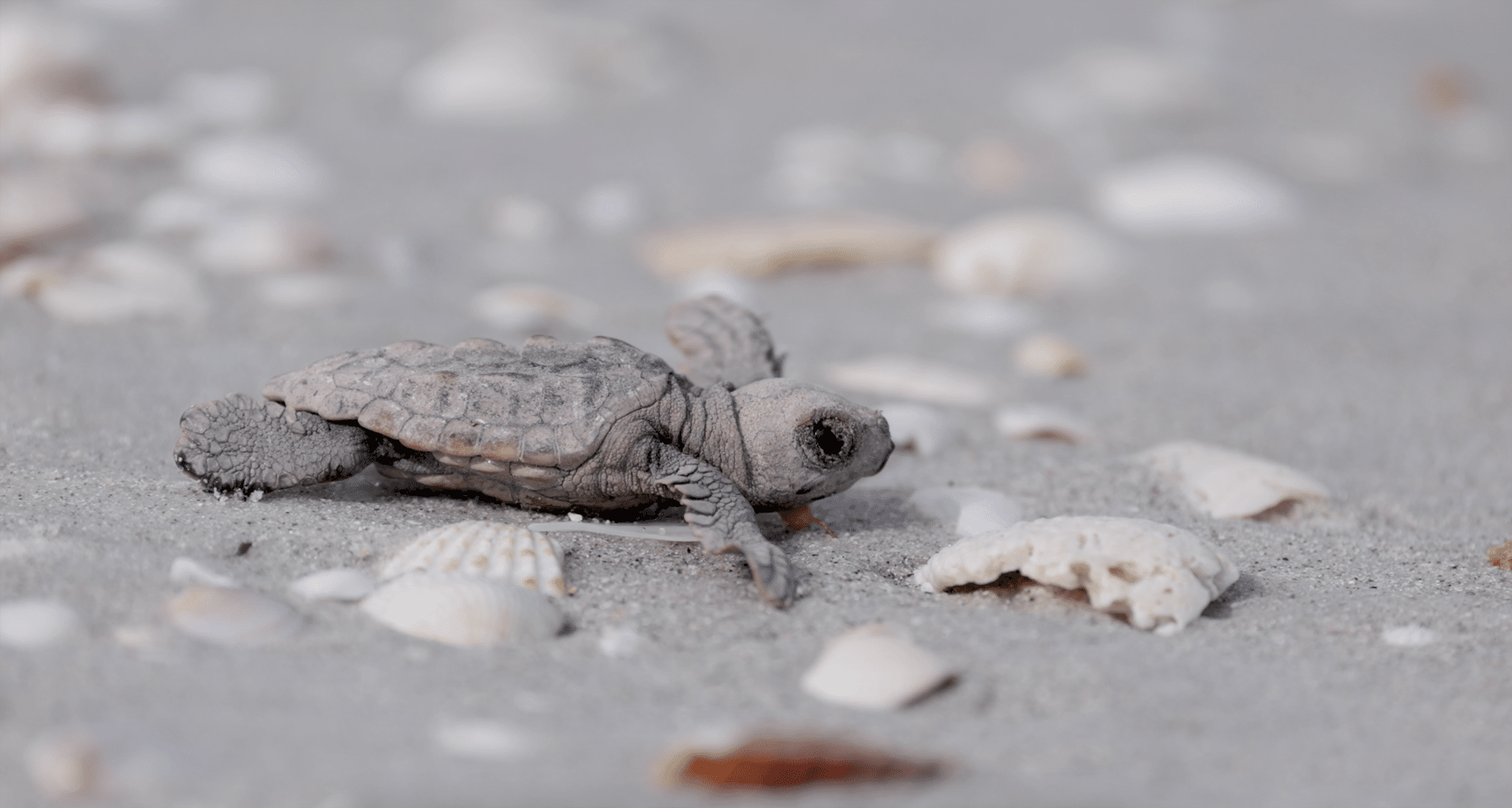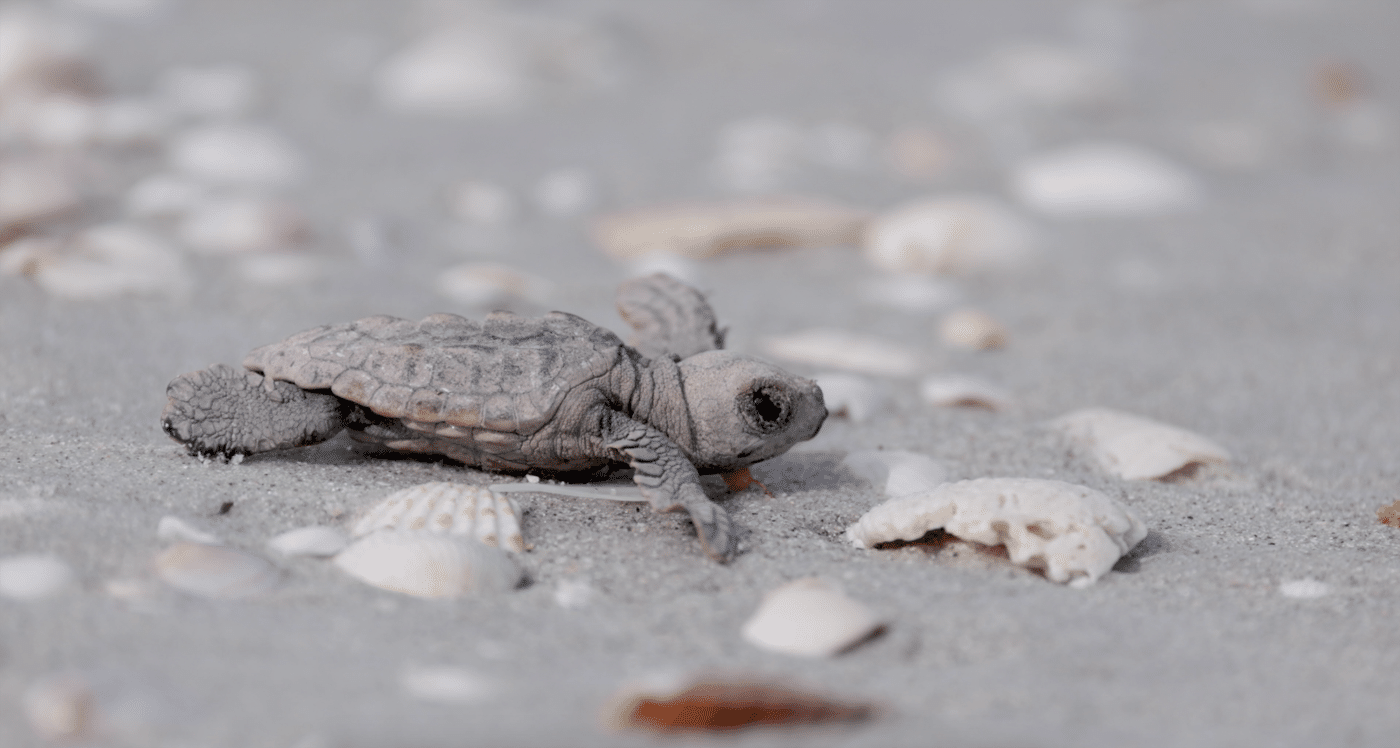 Records were broken by wildlife as well. SCCF's sea turtle program and its dedicated group of 85 volunteers endured heat advisories while monitoring more than 1,170 loggerhead nests and 24 green sea turtle nests — well above the previous record of 920 loggerhead nests.
Our shorebird team and its group of volunteers saw the second-highest number of snowy plovers fledge since it started keeping track in 2003. Least terns nested on the causeway islands for the first time in 30 years.
SCCF's Wildlife & Habitat Managemen team was assisted by more than 330 sightings reported by the public in documenting all but six native species post-Ian. Those include the pig frog, green tree frog, Virginia opossum, nine-banded armadillo, Florida brown snake, the ground skink and freshwater gamefish.
United Community First Response
Immediately following Ian, the Marine Lab's R/V Norma Campbell transported 13 vehicles onto the island for the City of Sanibel, the Sanibel Police Department, and the J.N. "Ding" Darling Wildlife Refuge, as well as numerous emergency responders.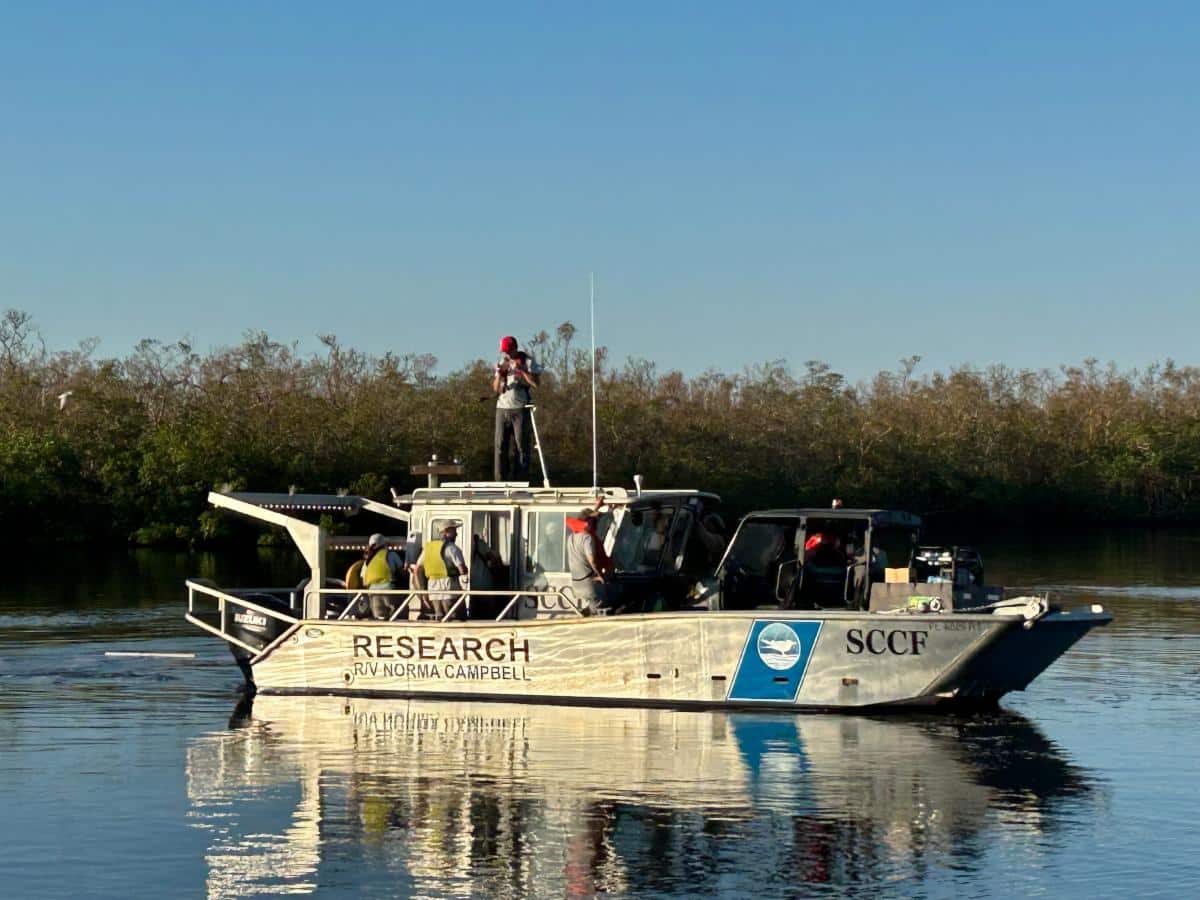 In preparation for Hurricane Ian, which slammed the islands on Sept. 28, SCCF stored a number of its vehicles at its Wildlife & Habitat Management facility on Sanibel-Captiva Road, which is one of the highest elevations on the island.
"We were fortunate to have several vehicles on the island that were at high enough elevation that they were not impacted by the storm surge," said Evans. This included several pickup trucks, a transit van, a skid-steerer, and several ATVs and utility vehicles. This equipment was used in the initial search and rescue operations and continued to support recovery efforts.
Those vehicles were lent to Sanibel Police and Sanibel Fire for use in critical first response. SCCF also transported water, food, and other supplies to support recovery efforts and assisted in evacuating residents and their pets, including cats, birds, and a tortoise.
Bonding over Community Recovery
Aside from all hands on deck to clean up SCCF facilities, staff also responded to the calls for help with Hurricane Ian cleanup from more than 17 dedicated SCCF volunteers. Coastal Watch Director Kealy McNeal sent out an email to the entire SCCF list of volunteers to offer boots-on-the-ground assistance.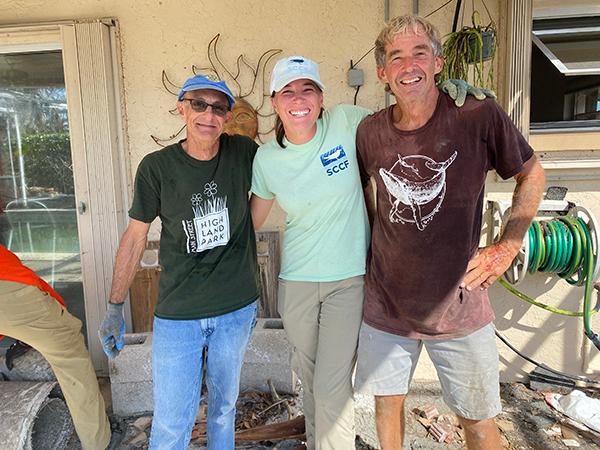 "It was such a rewarding feeling being able to help out our volunteers in their time of need," said McNeal. "Our organization relies so heavily on the support of our volunteers and community that we consider them part of our family."
SCCF staff bonded deeply by assisting emergency responders, providing general community support, and through SCCF facilities' hurricane cleanup.
Hurricane Impacts on Water Quality
The Marine Lab was then part of a team effort to sample coastal waters to research hurricane impacts on water quality and harmful algal blooms as red tide bloomed a few weeks after Ian.
The lab continues to monitor changes in water quality both inland and throughout marine and estuary waters, providing sound science for our advocacy work. With increased salinities due to Ian's storm surge, interior wetland habitats are still recovering.
Inspiring the Future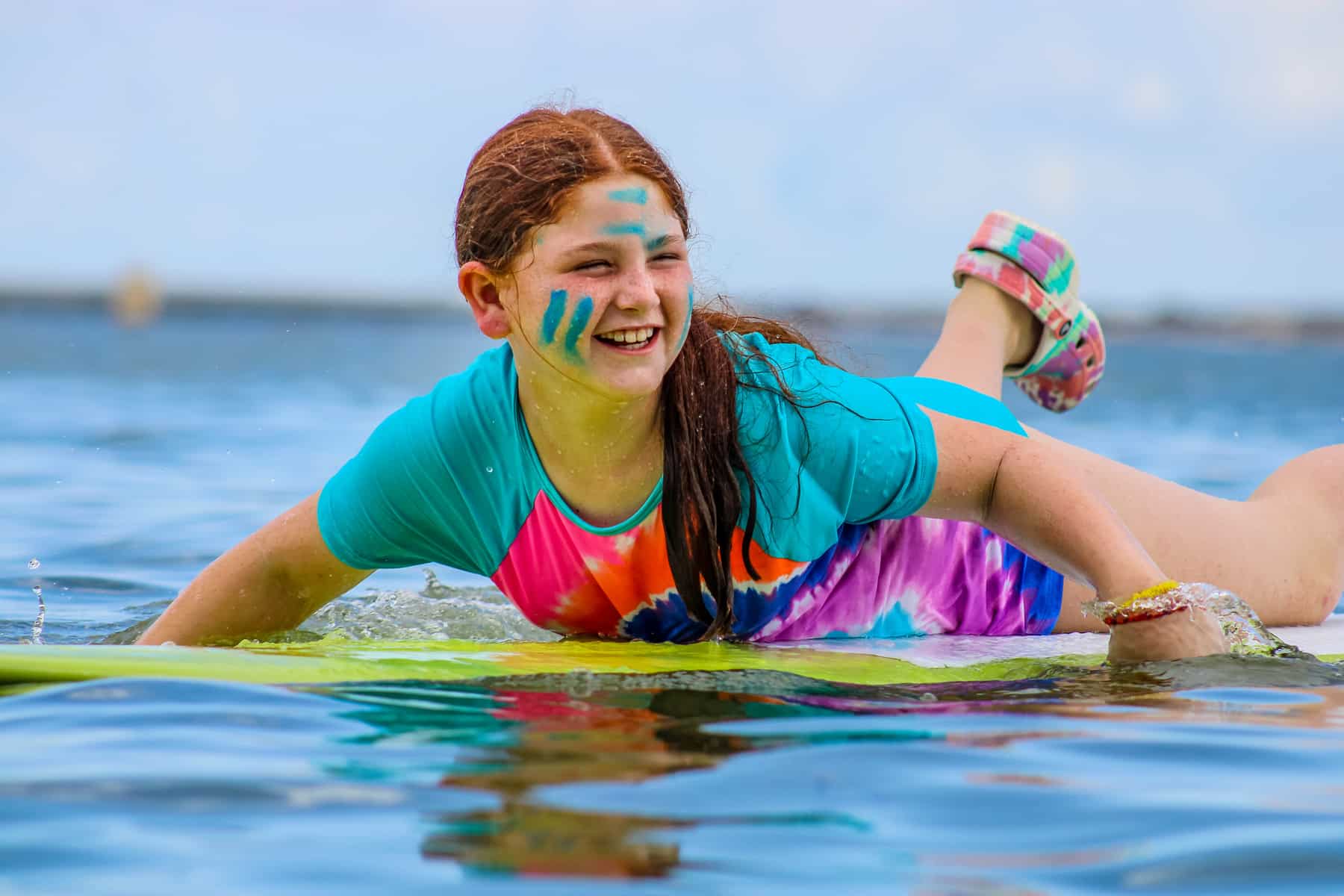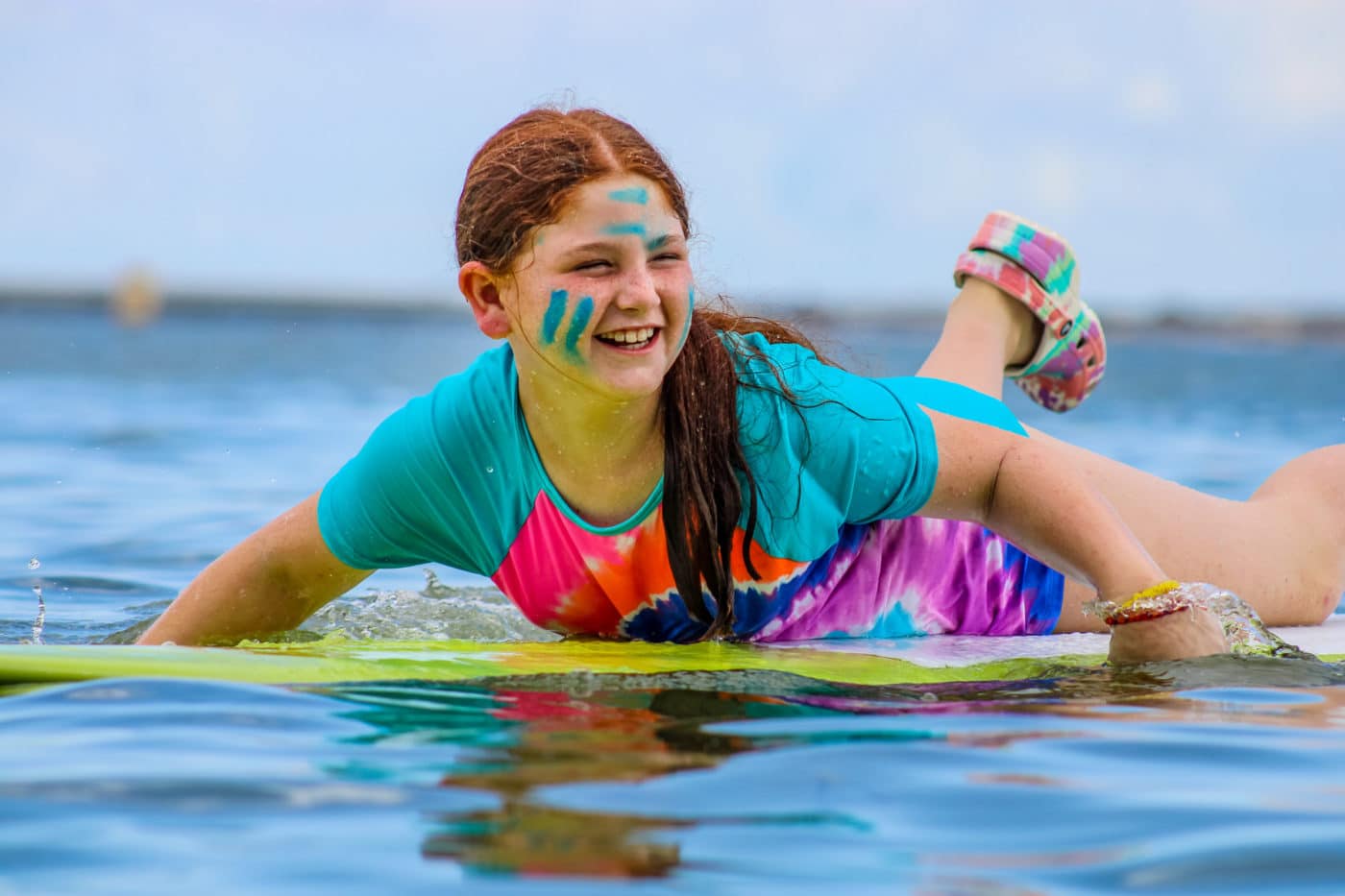 Even though our Sanibel Sea School's flagship campus is not expected to fully open until March 2024, our creative and dedicated team of marine science educators was not deterred from instilling ocean love. The team adapted quickly and provided immersive experiences at off-island preserves and parks until beaches re-opened. Summer camps were based out of our Bailey Homestead Preserve.
"Keeping our youth engaged is vital to the future of our coastal ecosystems," said Evans. "We will continue to give our residents and visitors of all ages ways to support our mission to protect and care for Southwest Florida's coastal ecosystems."
To promote resiliency in building back, we also provided an in-depth presentation on architecture and native planting. More than 320 people have responded to a survey about how mangroves and coastal dunes protected their properties during Ian.
We also saw an increase in membership over the past year to nearly 7,000 members of the SCCF Family. Thanks for supporting us through an unprecedented year of challenges!