Stay in the know about wildlife, water quality, and ecosystems on Sanibel and Captiva Islands and in Southwest Florida
Lake O Vegetation Too Low
September 27, 2023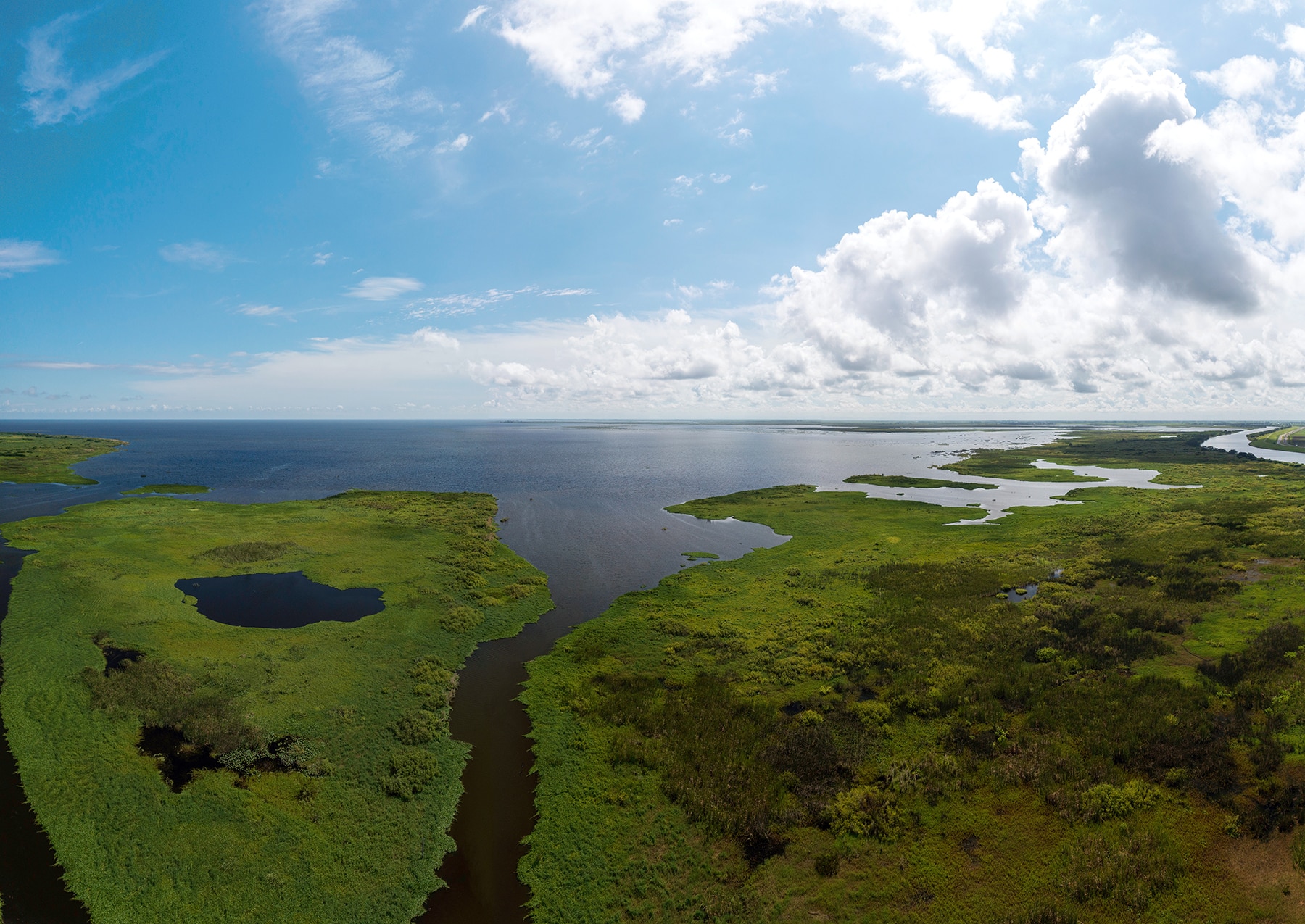 The rise in Lake Okeechobee levels has slowed down in the past few months, putting it closer to the top of the ecological envelope, which is the range that provides ecological benefits to the Lake's ecosystem. Major blue-green algae blooms have ended on the lake.
However, the Lake has been too high for too long, compromising the submerged aquatic vegetation (SAV) and the ecosystem as a whole. Currently, SAV in the lake is at an all-time low of 2,500 acres based on preliminary data from the South Florida Water Management District since it peaked in 2009 at more than 50,000 acres.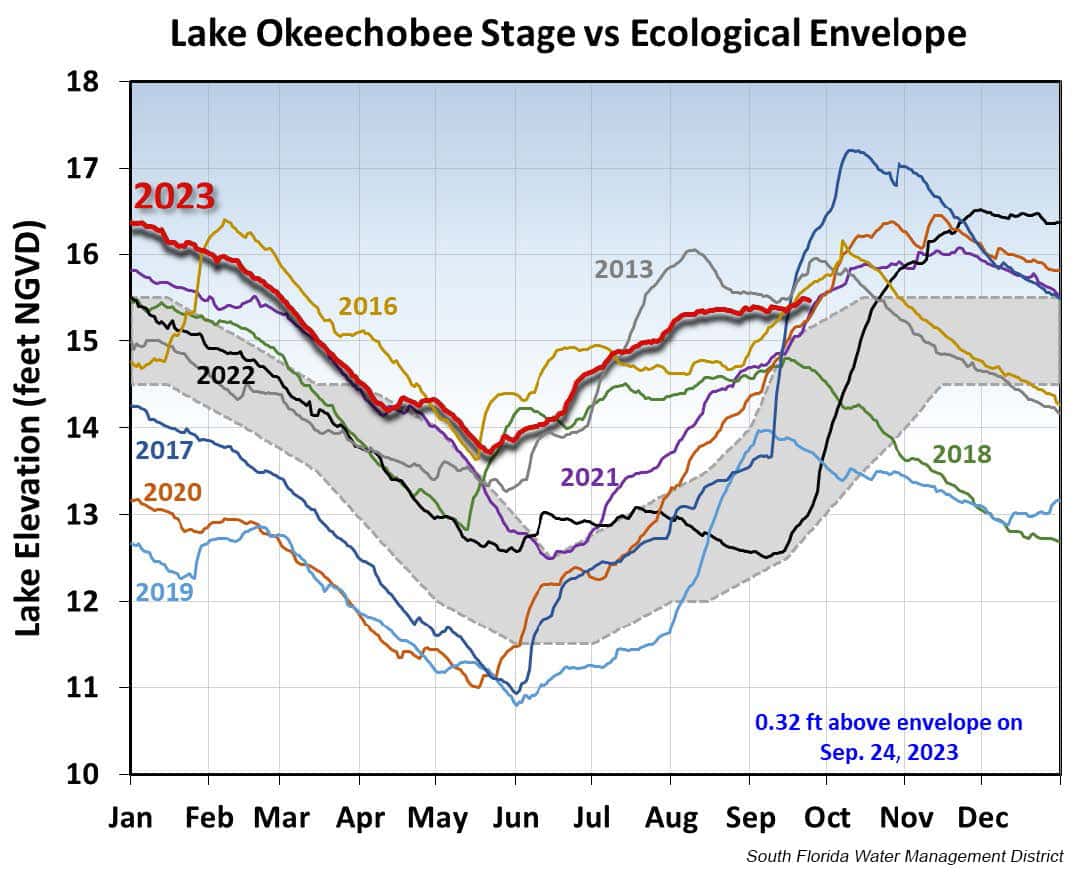 This year's coverage is far below the restoration goals of 40,000 acres of SAV that provides adequate habitat for fish and wildlife, stabilizes sediments, and helps remove phosphorous from the water.
"The lake will need several years of management at lower levels between 12 to 15 feet in order to recover the SAV community and provide maximum habitat for wading birds," said SCCF Research & Policy Associate Leah Reidenbach.
While the increase in lake levels has been reduced, flow to the Caloosahatchee Estuary has been increasing in recent weeks, primarily caused by rainfall and runoff within the watershed. The current 14-day average flow at the WP Franklin Lock and Dam (S-79) is 2,755 cubic feet per second (cfs) and has been in the damaging flow envelope (>2,600cfs; RECOVER 2020) for three days.
"With rainfall predicted in the region for the next few days, higher flows from the watershed are to be expected and may have a negative effect on water quality and clarity," said Reidenbach.
To keep track of water flows through the system and see weekly water quality updates, make sure to sign up for our Weekly Conditions Update.