Stay in the know about wildlife, water quality, and ecosystems on Sanibel and Captiva Islands and in Southwest Florida
Fall Shorebird Migration Ramps Up
September 26, 2023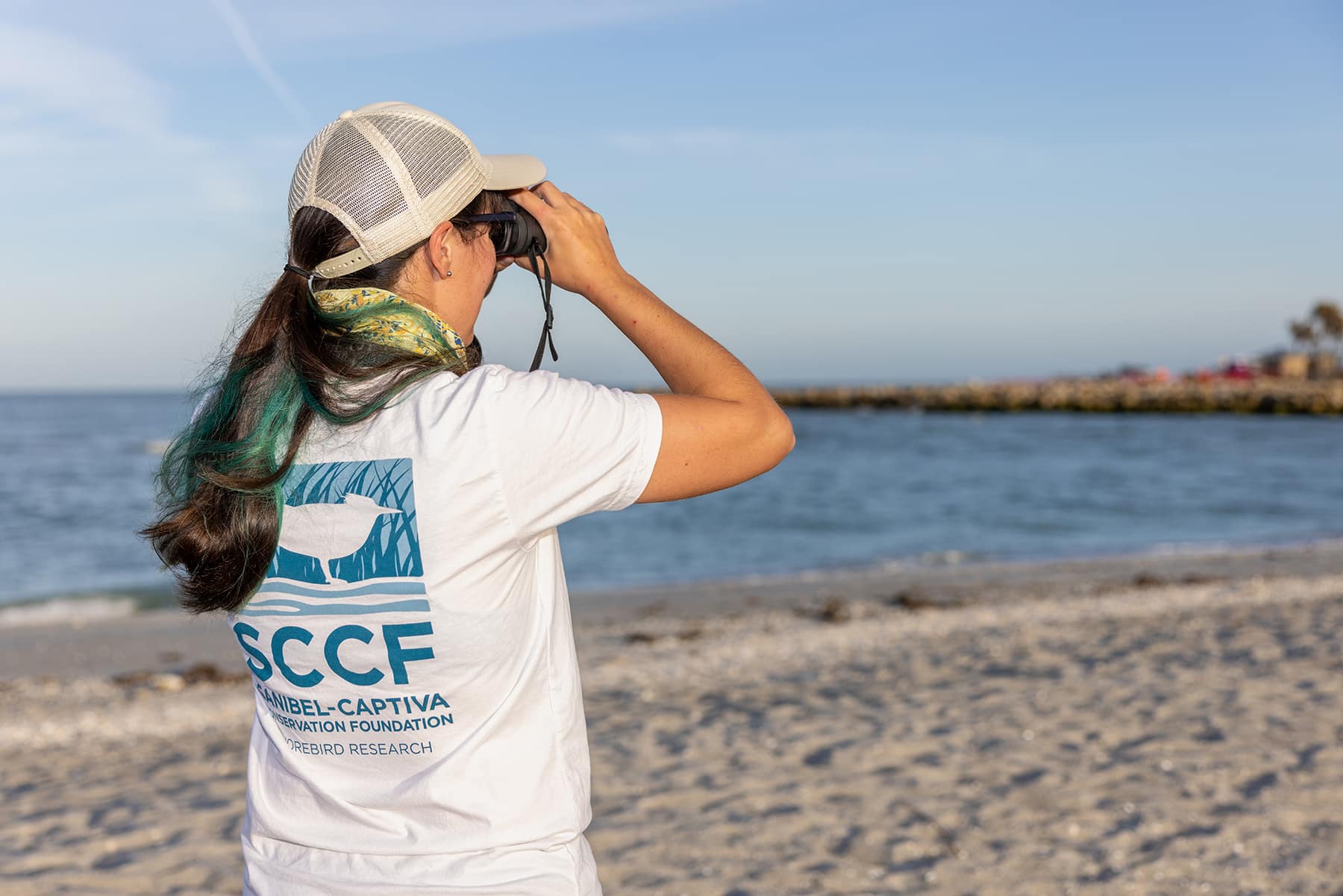 Fall migration is here, which means you'll be seeing lots of new shorebirds on Sanibel and Captiva's beaches.
Some of them may look a little different than others, like this ruddy turnstone, a species that breeds in the Arctic. This individual is a juvenile ruddy turnstone, which you can tell by the sleek scaly pattern of the feathers.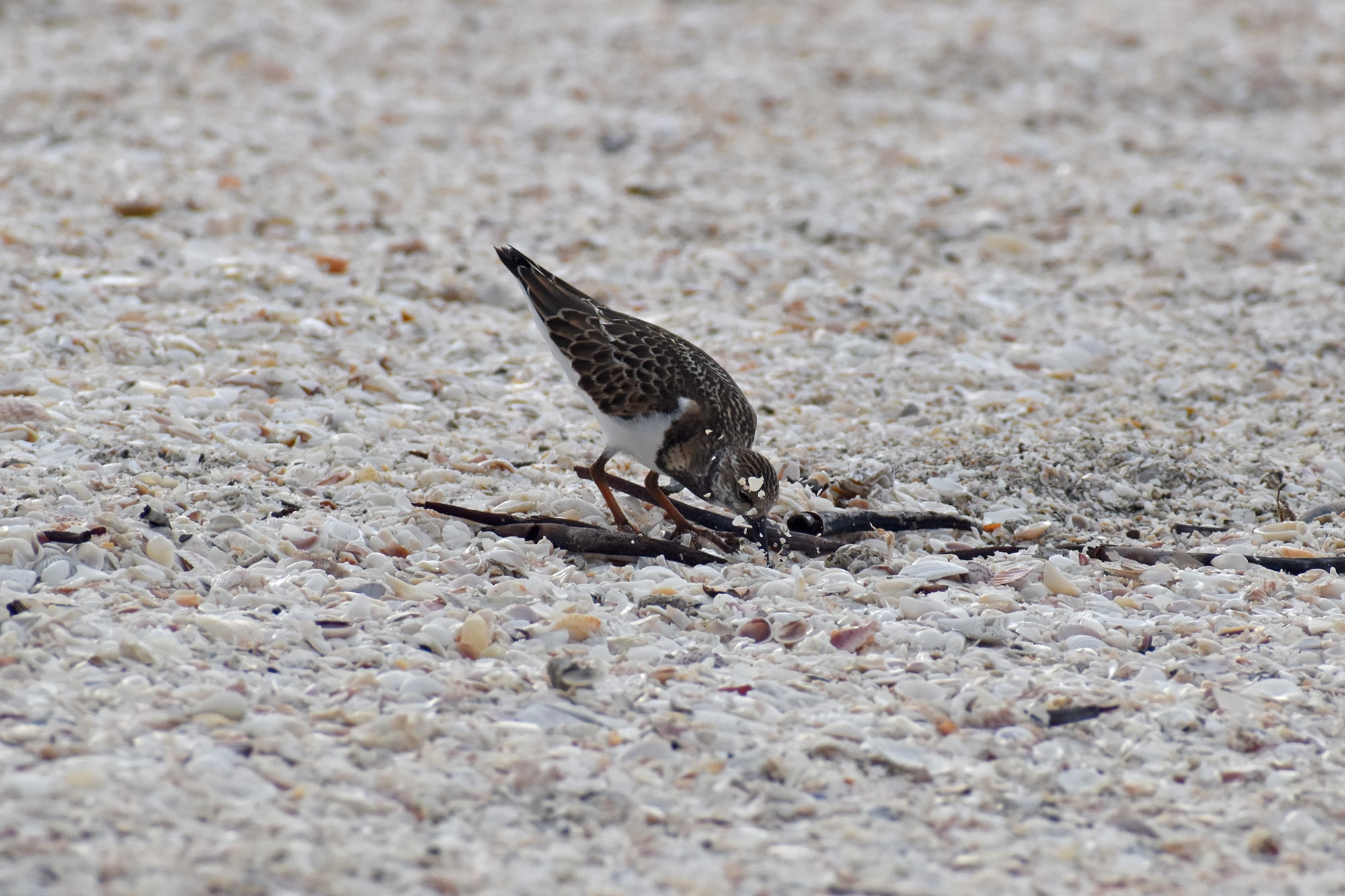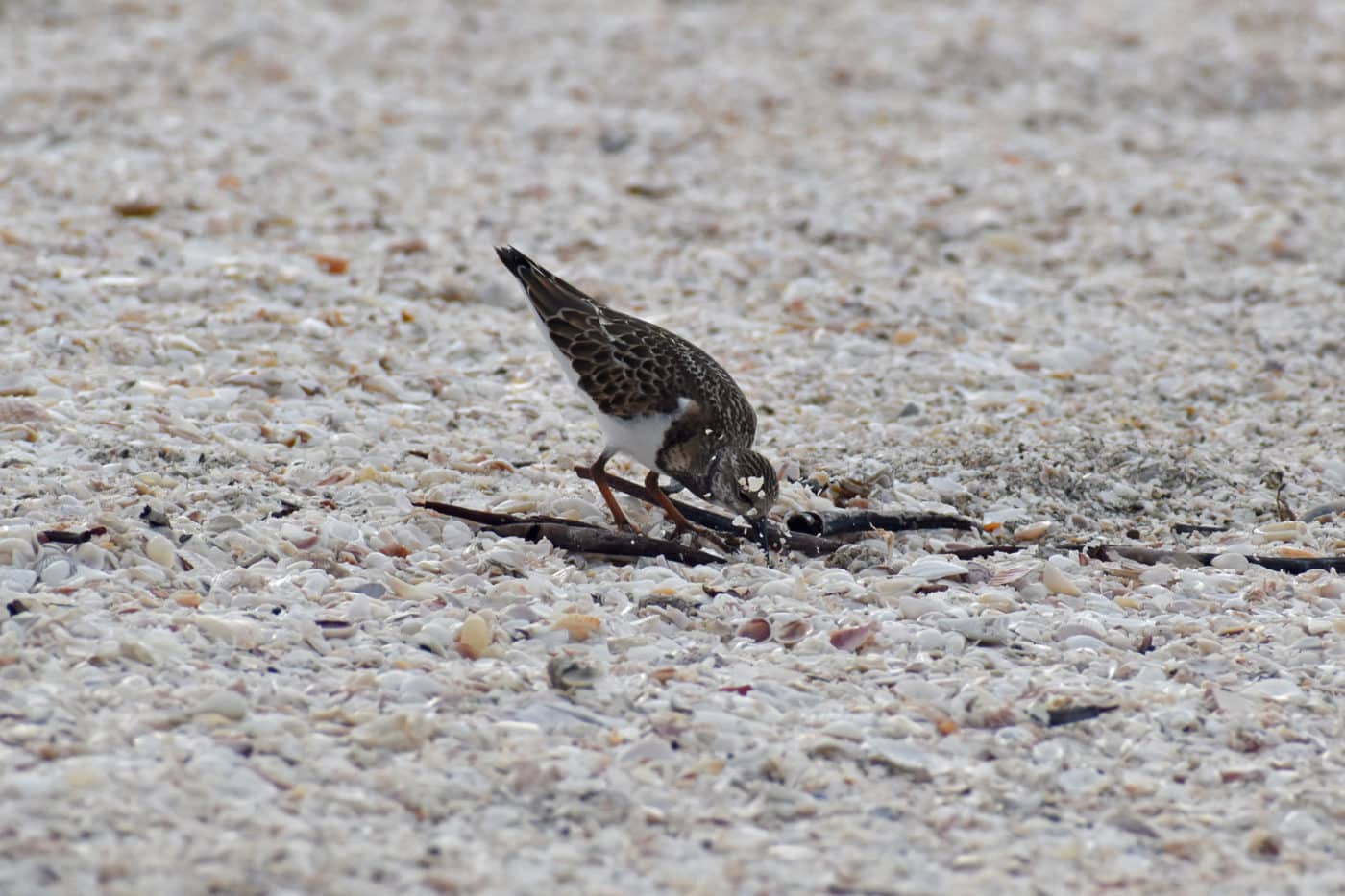 "The fact that a juvenile is here on Sanibel indicates a successful departure from its birthplace," said SCCF Shorebird Technician Aaron White. "This bird, along with many other migratory shorebirds, may remain on the islands for the winter before spring migration, while others are just stopping here to rest and re-energize before continuing farther south to winter elsewhere."
Ruddy turnstones are named for their behavior of 'turning stones' to find prey items, or — in Sanibel and Captiva's case — turning shells. 
Other migratory shorebird species that can be spotted on the islands this time of year include red knots, semipalmated plovers, dunlins, and black-bellied plovers.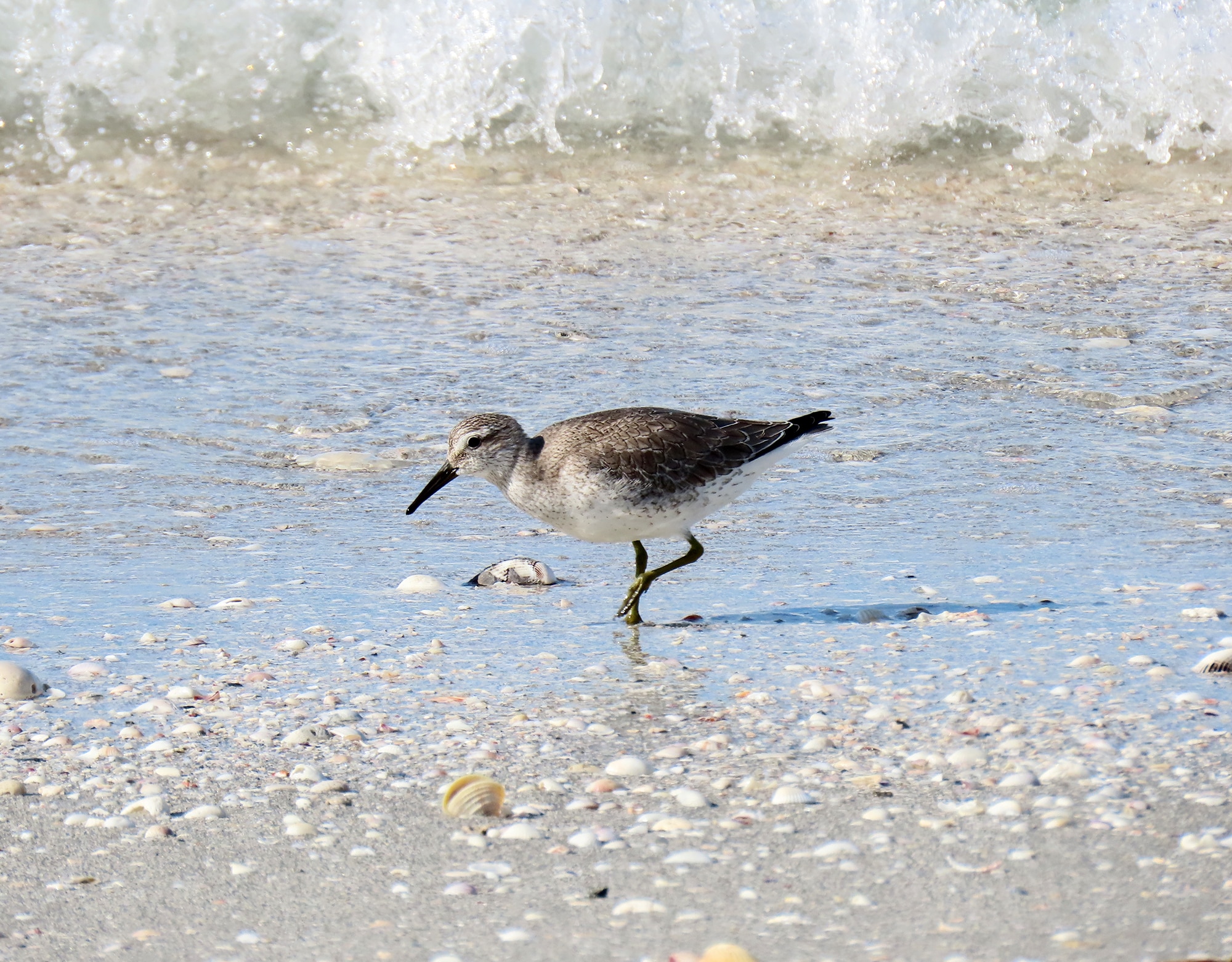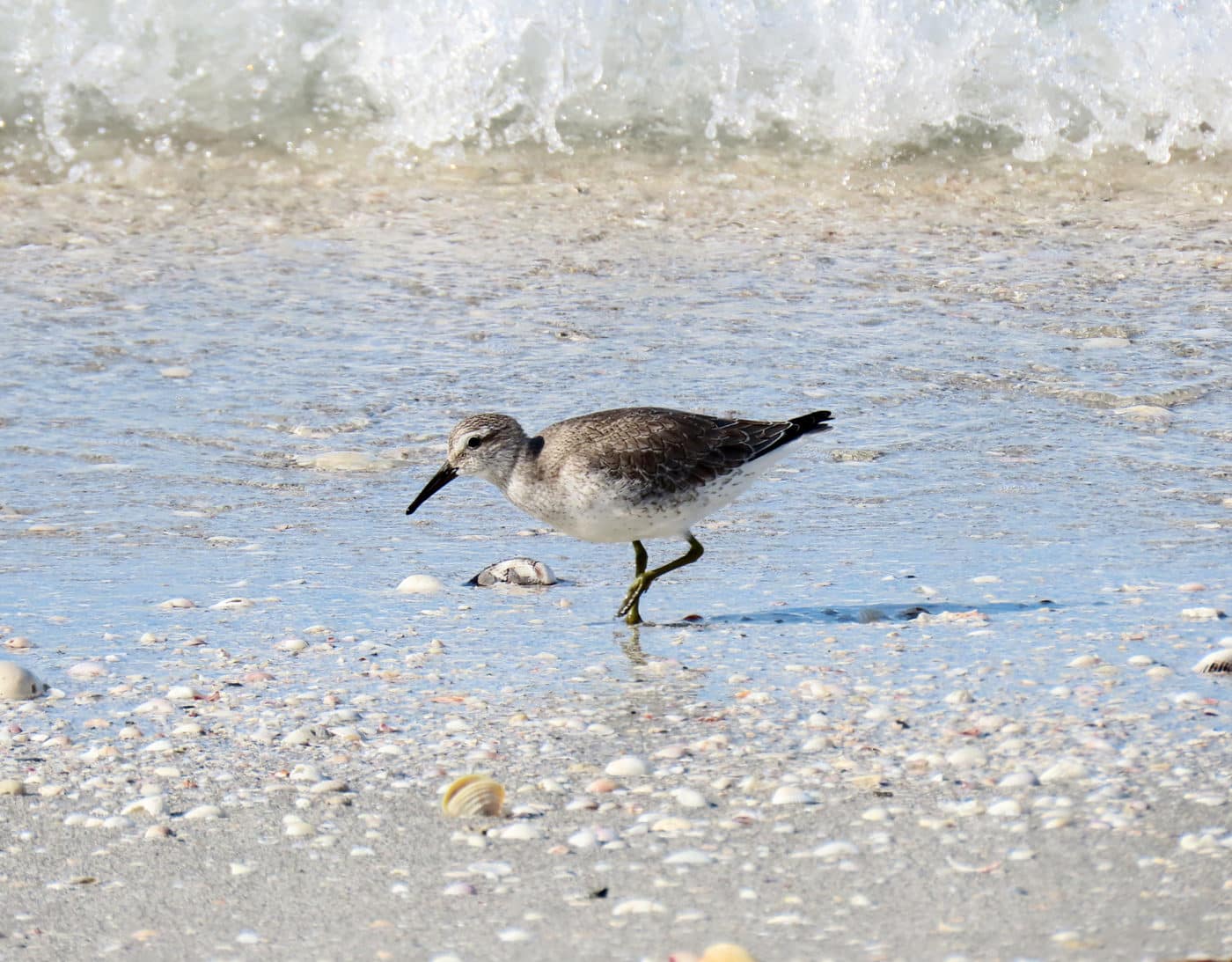 Help safeguard these sensitive birds by leashing pets and keeping your distance to avoid flushing them away. The winter is an important time for migratory shorebirds and seabirds to feed their young and gain energy for the next breeding season.