Stay in the know about wildlife, water quality, and ecosystems on Sanibel and Captiva Islands and in Southwest Florida
Environmental Policy Interns Reflect on SCCF Experience
September 11, 2023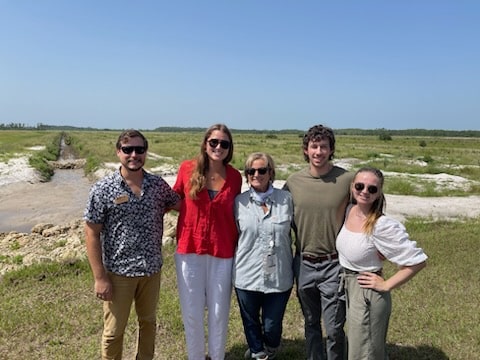 Image from left: SCCF Environmental Policy Director Matt DePaolis, SCCF Intern Katie Gretter, Councilwoman Holly Smith, and SCCF Interns Brandon Johnson and Tricia McCormack.
This summer, SCCF's Environmental Policy department was grateful to host three interns — the first in what will be an ongoing policy internship program. We asked each of them to reflect on their experience — here is what they said.
Katie Gretter, third year at the University of St. Andrews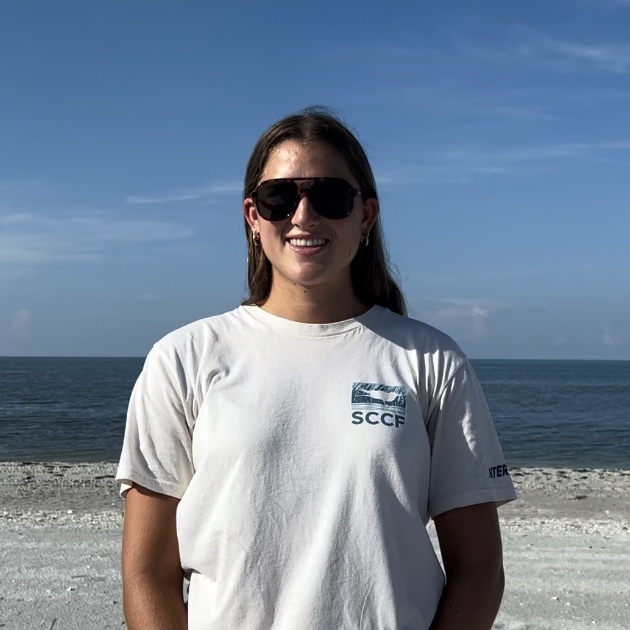 "I had a great experience working as an environmental policy intern with SCCF. My family has been coming to Sanibel since the 80s, and I have been coming down since I was born. It was so great to learn more about a place that means so much to me through an organization that has fought to restore and protect the natural beauty that my family and I enjoy every year.
SCCF's Environmental Policy Director Matt DePaolis gave me the freedom to explore the organization and curate projects that I was interested in. I was able to learn about how, at SCCF, research from our scientists informs policy priorities. I crafted my projects to work heavily with the marketing and communications team, as well, because I wanted to share initiatives with and educate the public, particularly at SCCF as a respected conservation organization within Southwest Florida.
During this internship, I wrote a petition to the U.S. Fish and Wildlife Service to designate critical habitat for the eastern indigo snake (a species that SCCF researchers study on the islands), tracked legislative trends following the 2023 Florida legislative session, spoke on SCCF's Land. Water. Wildlife. podcast, helped create a video on water quality, and produced a weekly tracker of Lake Okeechobee's blue green algae bloom. One of my favorite memories from the internship was watching SCCF biologists save sea turtle hatchlings from a predated nest and release them into the ocean at sunrise. I am so grateful for the opportunity I had to work with such a wonderful team this summer."
Tricia McCormack, fourth year at the University of Notre Dame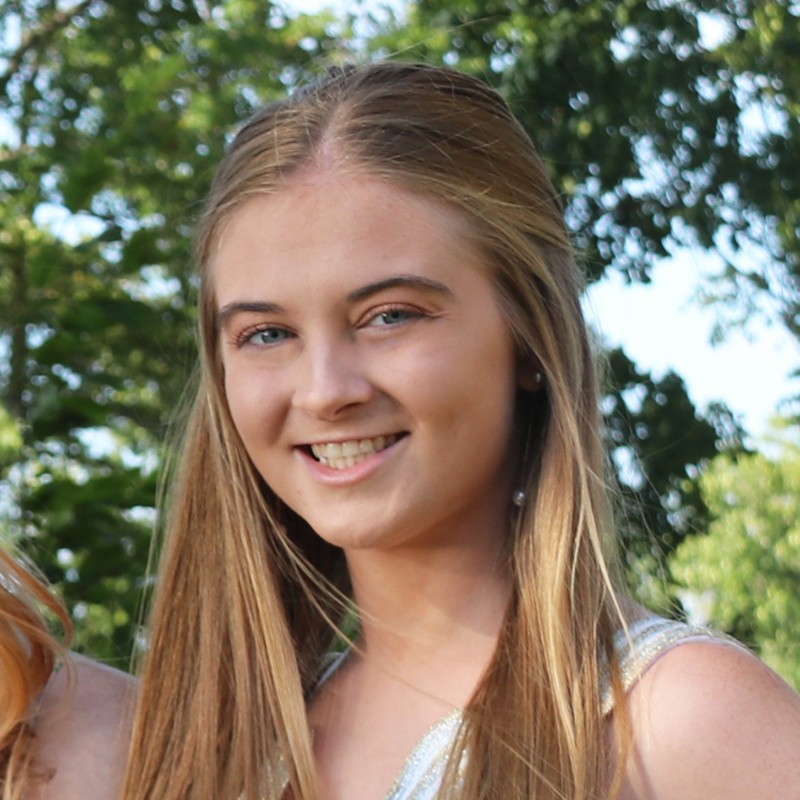 "I can confidently say that this public policy internship has been the single most rewarding summer experience I've had in the last three years. Not only was this opportunity incredibly informative, it was also unique in that each intern had their choice of topic or project that they worked on throughout the summer to create a tangible product at the end of the internship. The unique nature of this experience lent itself beautifully to developing skills of time management, collaboration, and creativity. I was able to work on a passion project regarding harmful algal blooms that resulted in a published article!
I also had the opportunity to see first-hand how each branch of this foundation works — getting to watch sea turtle hatchlings find their way to the ocean was one of the best parts! Lastly, getting to shadow Matt as he dealt with a variety of public policy issues in real time allowed me to learn and observe as well as participate in active policy discussions."
Brandon Johnson, fourth year at the University of Florida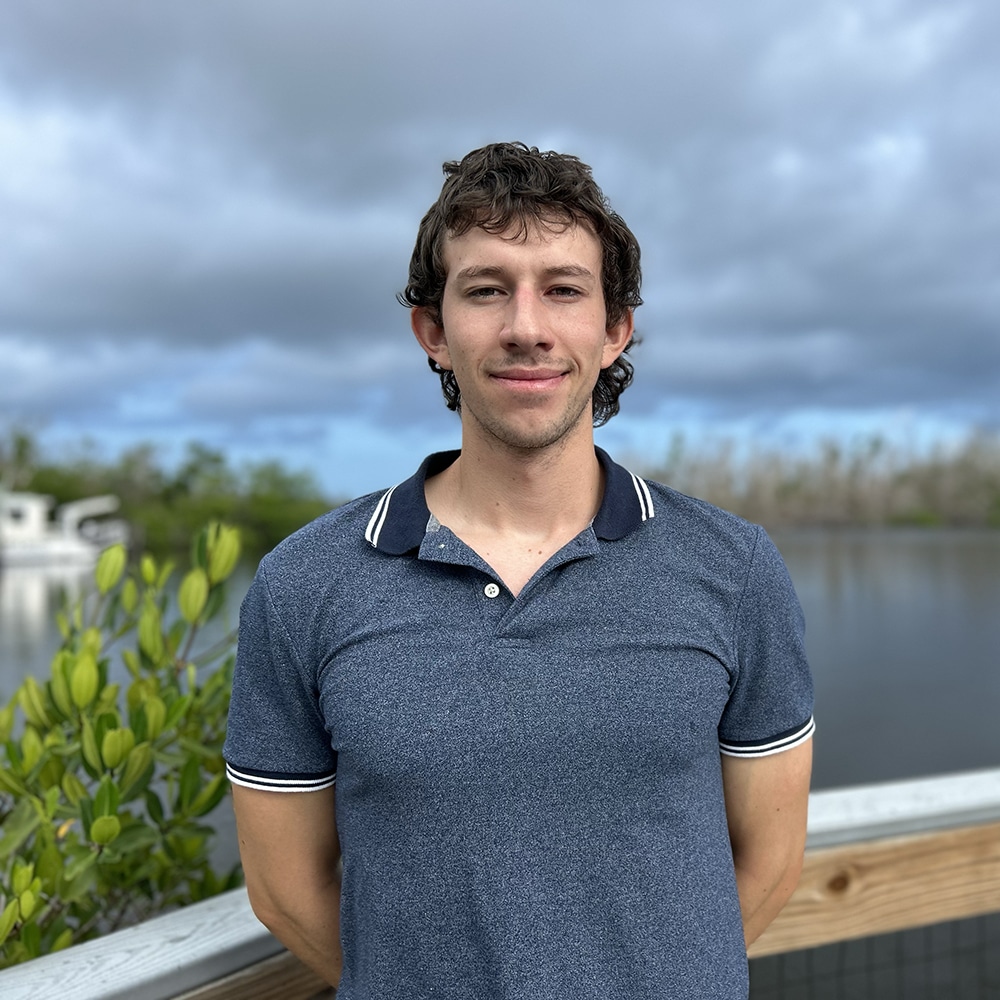 "This internship with SCCF has provided me with my first real taste of what work is like outside of the classroom, and I feel that it has served as a stepping stone for my career ambitions. I hope to graduate by the end of this year with a Bachelor of Science in geography and two certificates for meteorology and Geospatial Information Analysis.
I was able to use the tools I have learned through the university and apply them to South Florida's environmental issues, notably water quality in the Caloosahatchee River. Mapping data that is directly affecting the health of the marine ecosystem on Sanibel Island made the work that I did more personal and engaging. After living on the island for a few years, I have only now understood what goes on behind the scenes in maintaining this island's oasis of biodiversity.
The internship has also narrowed my focus on the type of work I want to use my skill set for, and it's made me more passionate about conservation. It was motivating to learn from and work with colleagues who share that same passion for conserving the environment.
Overall, this has been an amazing experience for both my personal and professional growth as I transition from college into the work sphere. I am grateful to have had this opportunity, and I hope the work I have done will have a positive impact on the organization in the future."
To learn more about the policy internship program, please contact sccf@sccf.org.