Stay in the know about wildlife, water quality, and ecosystems on Sanibel and Captiva Islands and in Southwest Florida
Two Swallow-Tailed Kite Chicks Fledge on Sanibel
August 9, 2023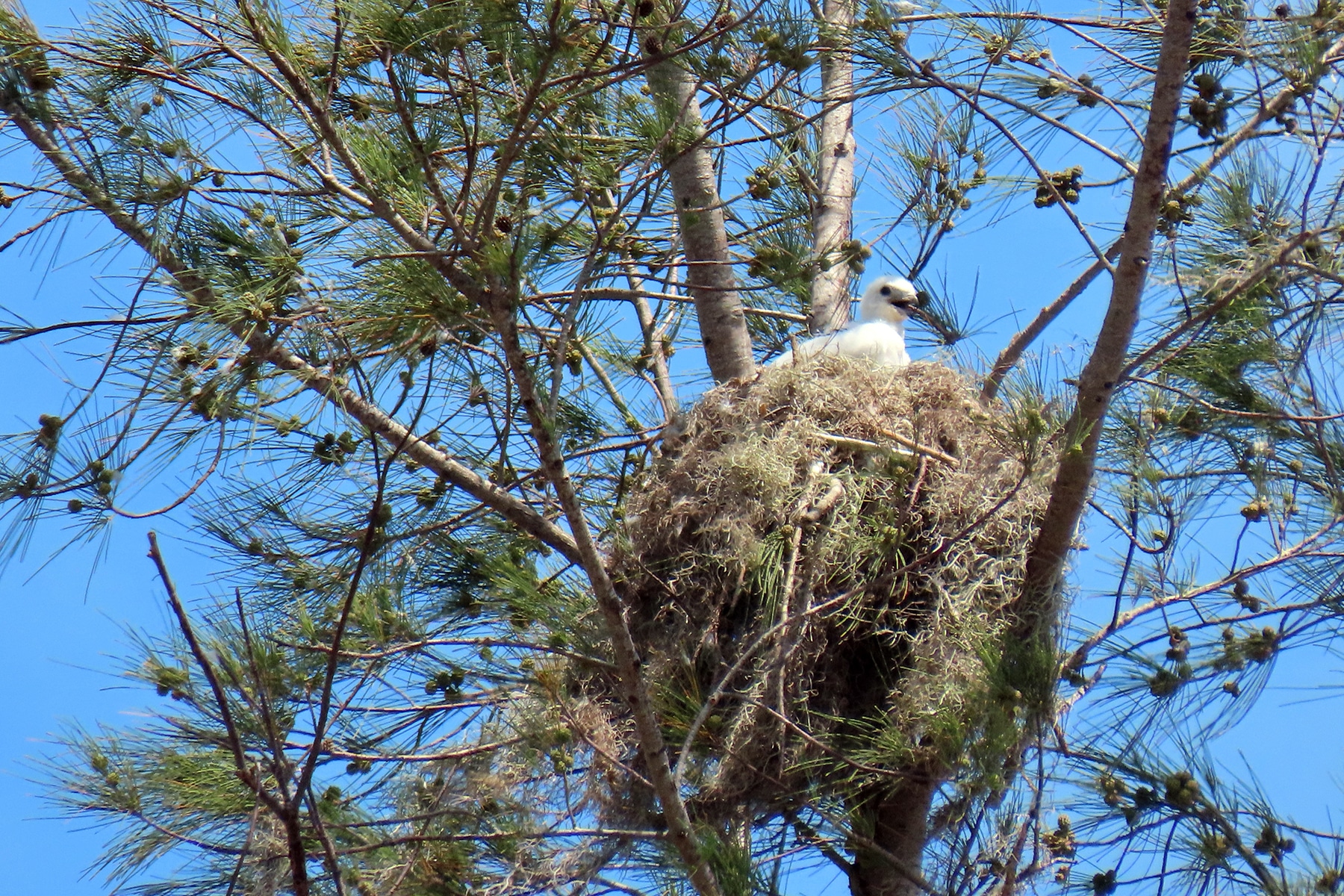 It was a challenging breeding season for swallow-tailed kites on Sanibel this year due to less available nesting habitat as a result of Hurricane Ian. However, two chicks from two different pairs successfully fledged on the island this year.
The kites, a species of raptor, arrived from South America in early March and immediately got to work looking for suitable nesting habitat. SCCF monitored the kites in partnership with the Avian Research Conservation Institute (ARCI), the City of Sanibel's Natural Resources Department, and a team of dedicated volunteers.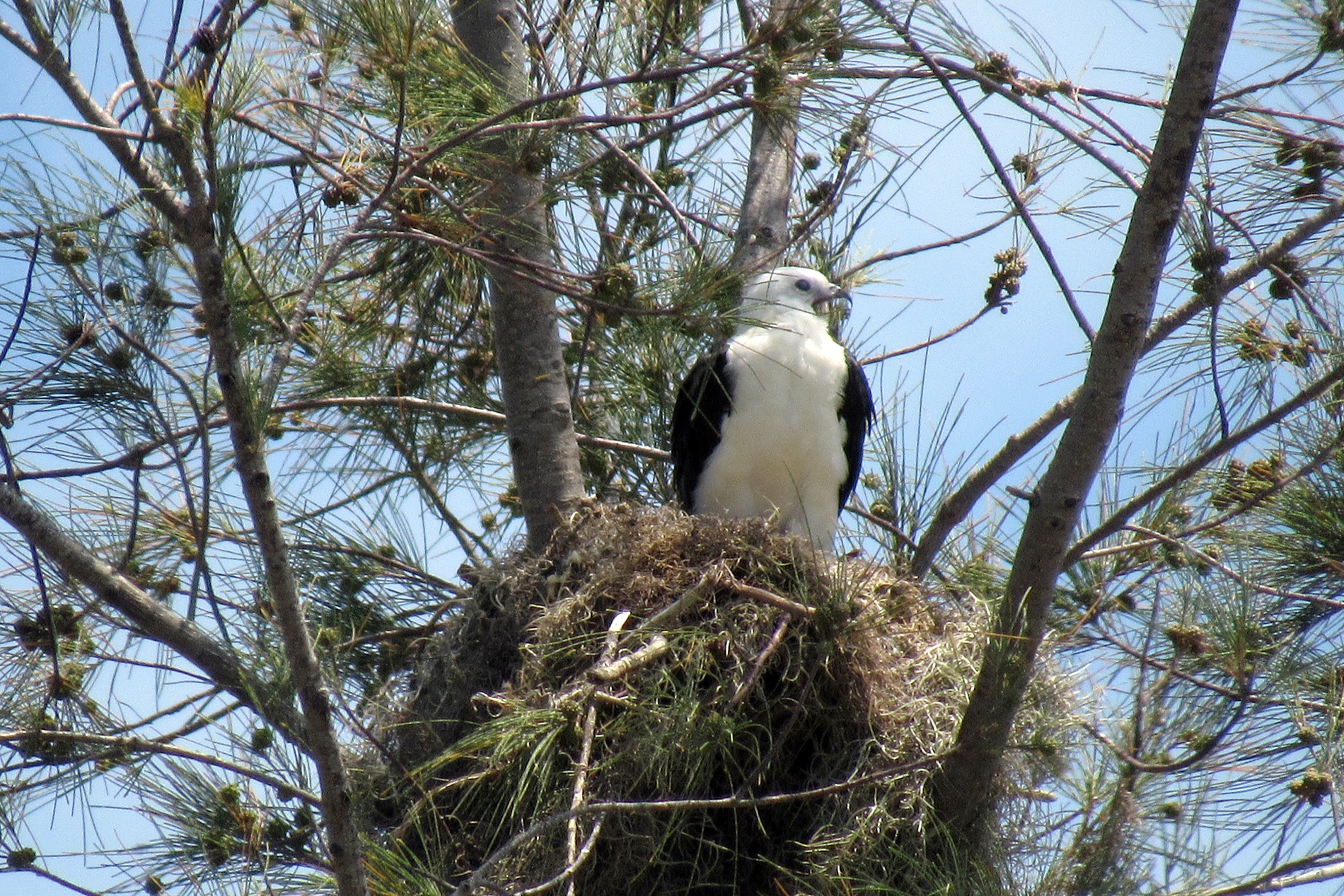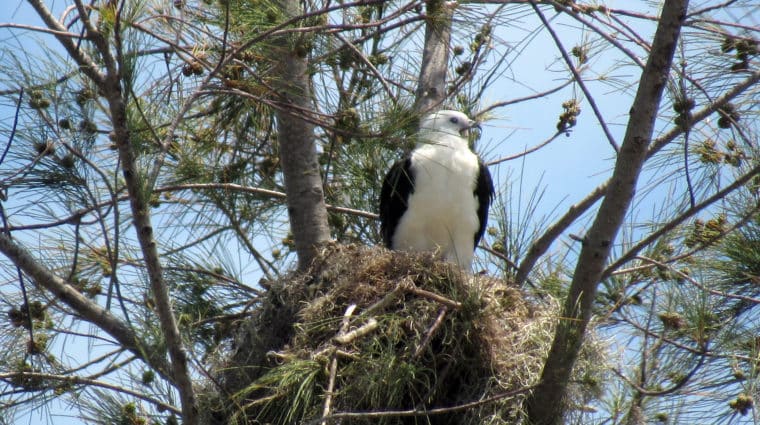 One of the chicks born this year was fledged by a swallow-tailed kite named Bailey's Homestead, who ARCI satellite tagged in 2021 along with one other kite, Sanibel Botanical.
Hurricane Ian Impacts
Unfortunately, many of the tall pine trees that kites prefer nesting in (mostly tall pine trees) had been destroyed or heavily damaged by Hurricane Ian. Of the few remaining suitable nest trees on the island, some had already been claimed by bald eagles.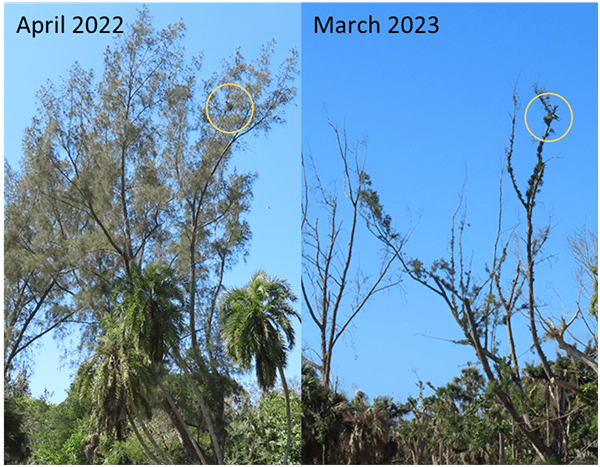 "The lack of vegetation made it difficult for the several pairs that did attempt nesting to successfully camouflage their nests, and the lack of fresh water altered the availability of preferred prey items," said SCCF Shorebird Biologist Audrey Albrecht.
The kites were observed eating fewer frogs and more invasive species such as green iguanas and brown anoles, Albrecht said, adding that the lack of cover also left some nests exposed to predators and extreme heat.
"SCCF and its partners remain hopeful swallow-tailed kites will return in 2024 to find more available nesting and foraging habitat," she said.
Tagged Kites
Two of Sanibel's swallow-tailed kites were tagged by ARCI in 2021. Sanibel Botanical departed the island after two failed nesting attempts and was recently tracked in Quintana Roo, Mexico, on the way to its wintering grounds in Brazil. The second tagged kite, Bailey's Homestead, remains in the area, but will likely head south soon.
For more information about ARCI's swallow-tailed kite tracking studies, visit www.arcinst.org.