Stay in the know about wildlife, water quality, and ecosystems on Sanibel and Captiva Islands and in Southwest Florida
SCCF Pays Tribute to Carol Strange for her Dedication to Sea Turtle Program
August 9, 2023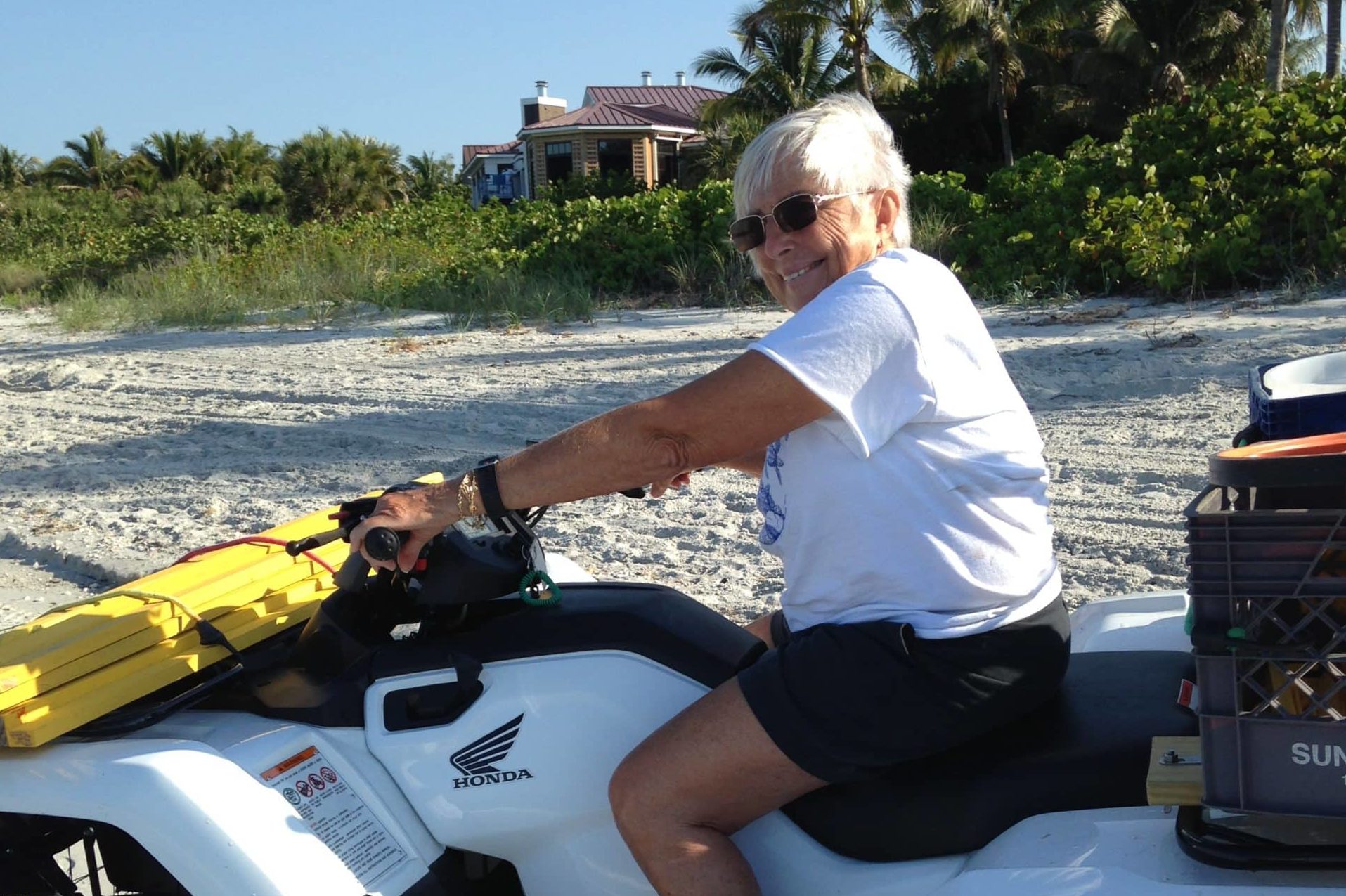 SCCF is saddened to share the news of the Aug. 8 passing of Carol Martin Strange, a long-time volunteer in our Sea Turtle Program whose positive and enthusiastic attitude will be fondly remembered.
Shortly after moving to Sanibel full-time, Carol expanded upon her lifelong love of seashells and the beach by becoming a sea turtle volunteer in 2005. Her relationship with Sanibel and Captiva went back to 1988 when she and her husband Larry took over ownership of Sanibel's first shell shop.
Patrolling the beach at dawn in search of sea turtle crawls and nests for SCCF deepened her commitment to conservation and fueled her passion for their protection. Encountering hatchlings as they made their way to the Gulf enriched her love of nature and lit her spirit.
"Carol was a beloved member of our sea turtle family for 18 years, and her joy and positivity impacted so many of us in so many ways," said SCCF Coastal Wildlife Director Kelly Sloan. "She cared deeply about sea turtle conservation and the thousands of hours she spent protecting turtles on our islands will have a lasting effect."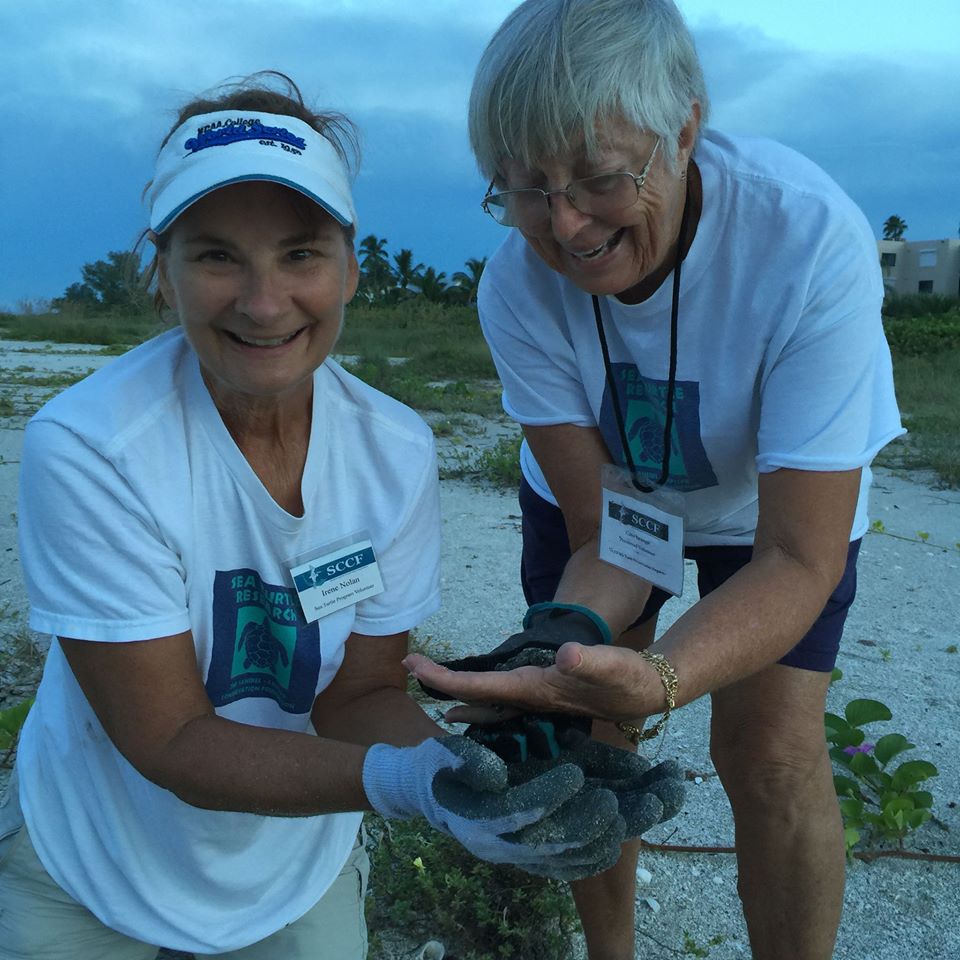 Behind the scenes, Carol wanted to encourage a sense of stewardship in her children and grandchildren. When she and Larry were ready to make their annual gifts, they would always bring a grandchild around to present the gift personally and talk about the importance of conservation philanthropy.
Carol was pivotal in the creation of SCCF's Brush of Excellence Environmental Art Program, serving since its inception on its Artist Selection Committee. She also served two years as a volunteer for SCCF's Terrestrial Turtle program.
Her unparalleled commitment, however, was to SCCF's Sea Turtle Program. No matter the daunting conditions on the beaches, she was a true guardian of the mothers and hatchlings during nesting season.
For that reason, her family has started a memorial fund for the Sea Turtle Program to honor her legacy.
"We intend to honor Carol's commitment by using this newly created fund to help create a Sea Turtle Research Center here at SCCF," said CEO James Evans. "It is the natural next step in growing the longstanding Sea Turtle Program by creating what will be a leading Gulf Coast facility for this much-needed work."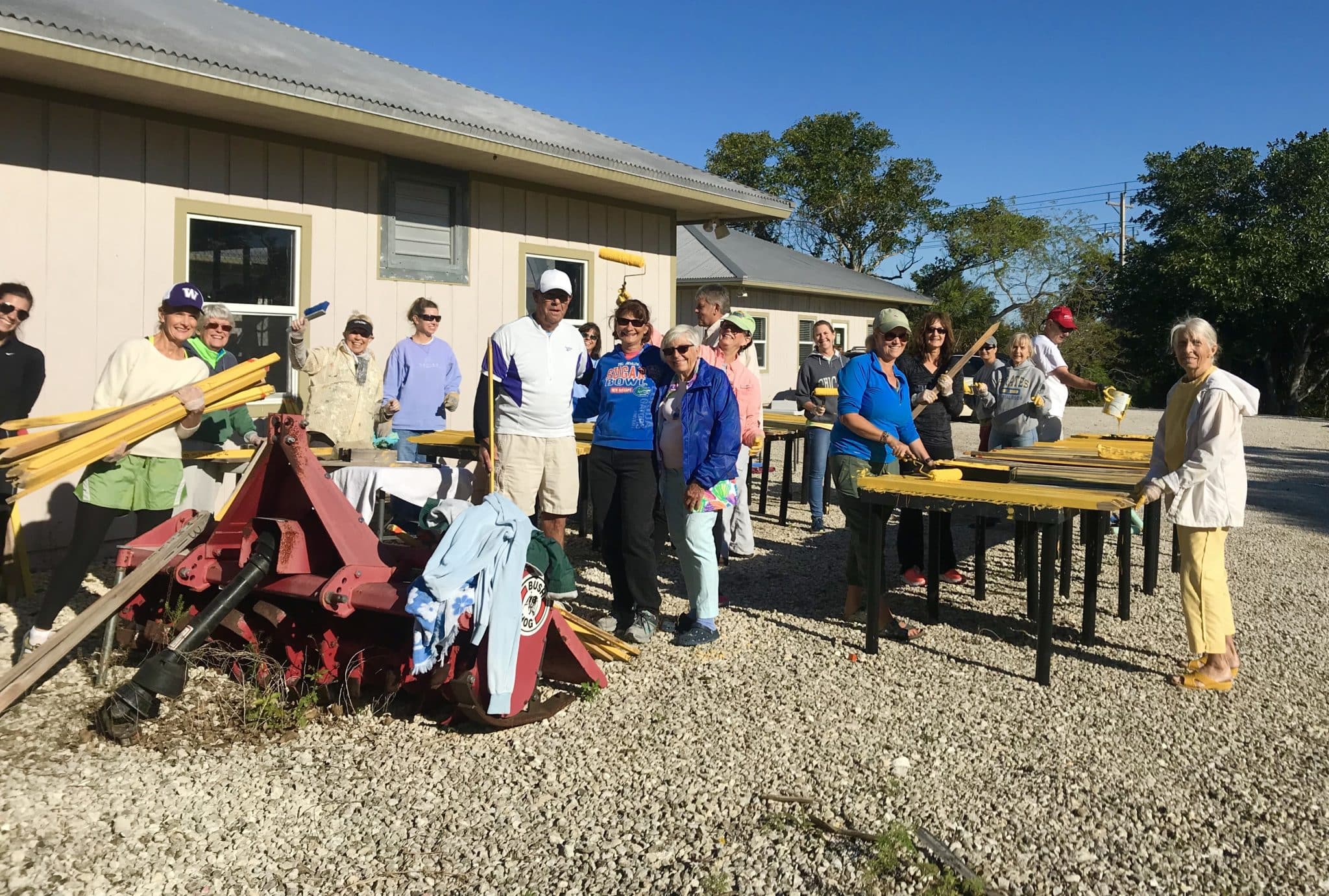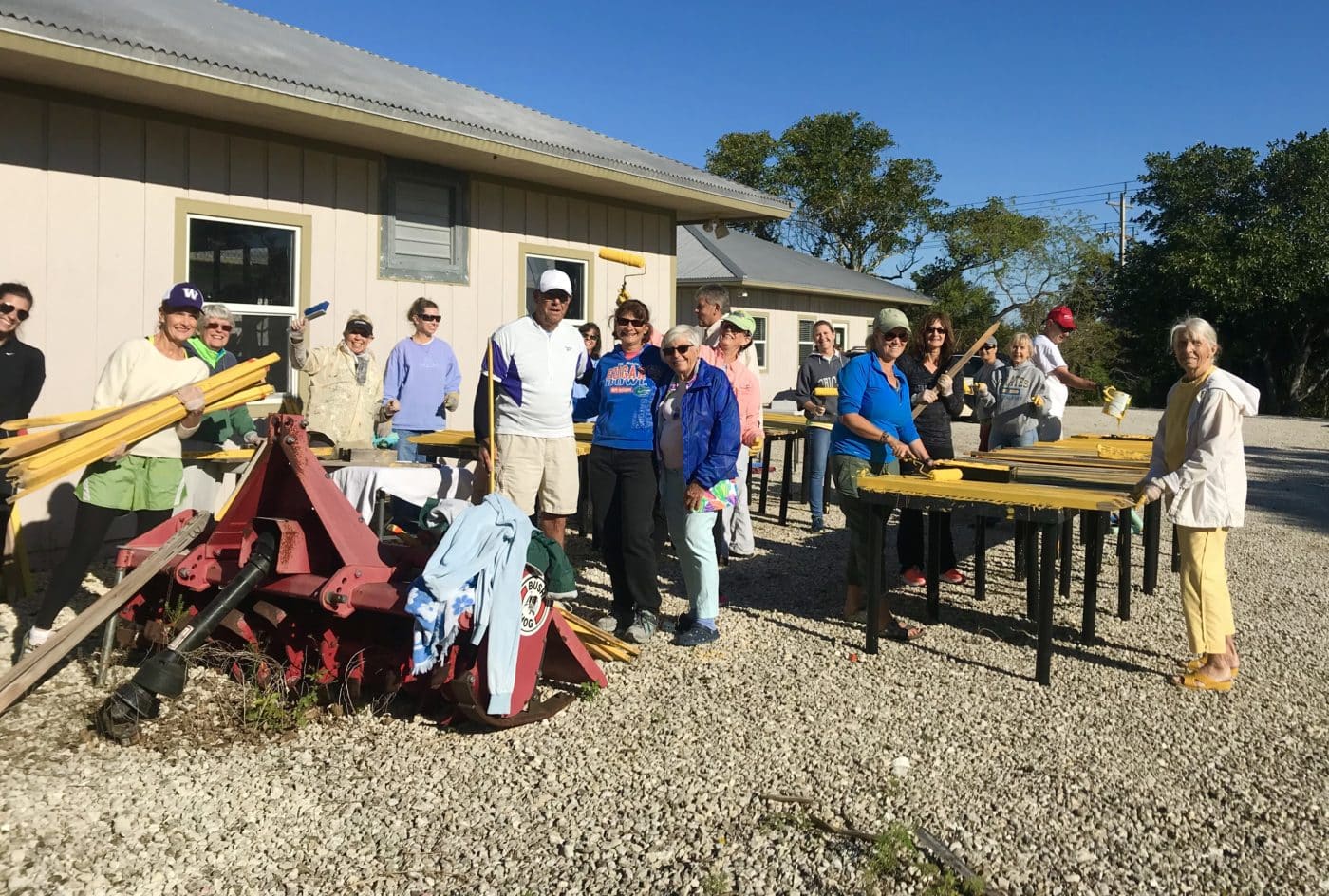 With a grateful and humble spirit, Carol developed sincere friendships with many members of the SCCF family and consistently showed up whenever help was needed. Her generous support included emails to staff encouraging and thanking them for their mission-driven work.
"It makes me smile to think that some of the hatchlings she rescued in 2005 will be returning to lay their eggs on our beaches in the coming years," said Sloan. "She was a ray of light and we'll truly miss her."
Please click here to donate in memory of Carol to the newly established Sea Turtle Research Center fund. Read her obituary here.