Stay in the know about wildlife, water quality, and ecosystems on Sanibel and Captiva Islands and in Southwest Florida
Campers Learn About Social Science During 'A Week in the Field'
August 9, 2023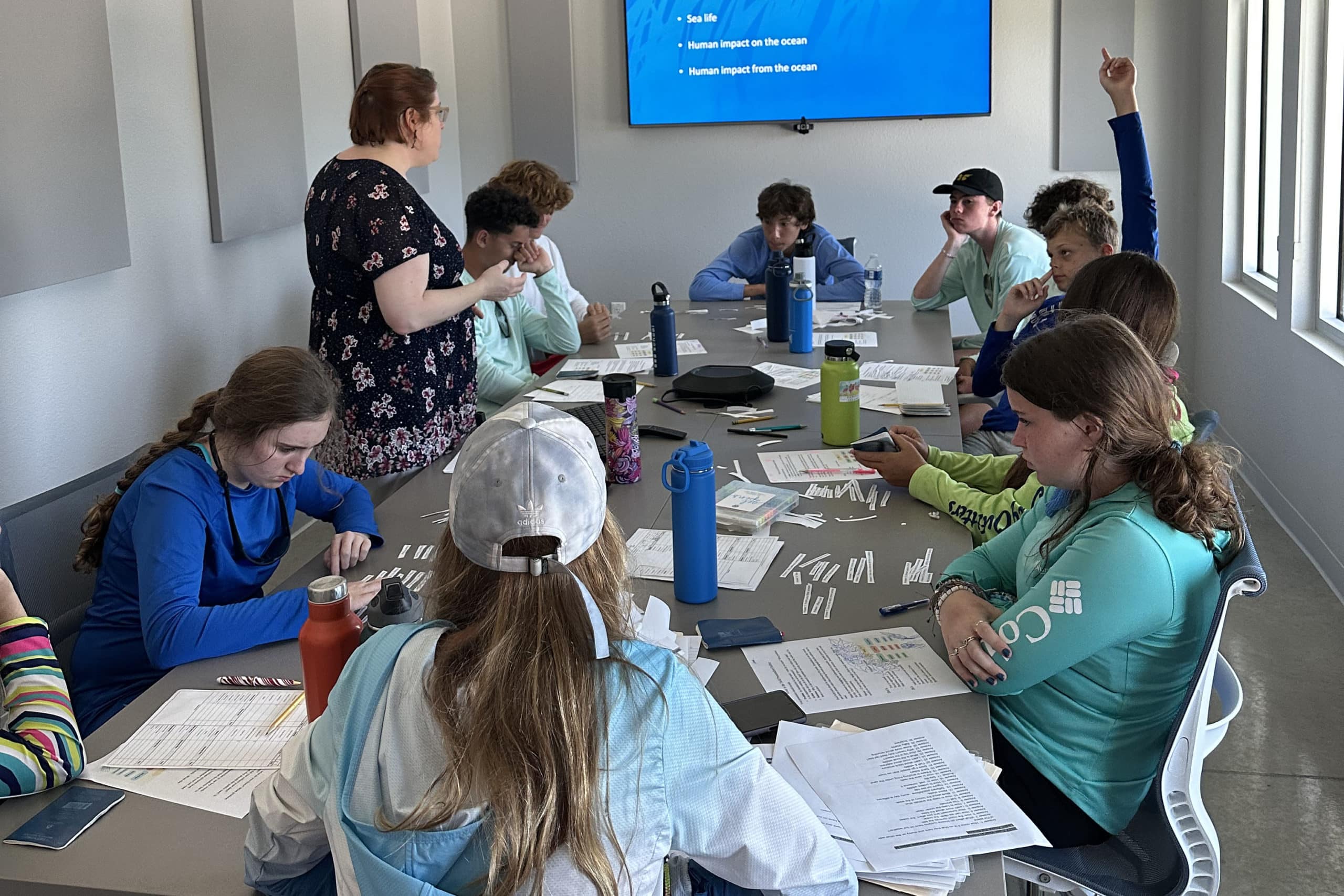 Last week, Sanibel Sea School offered the second year of their "A Week in the Field" camp, which leads teenagers ages 13-15 through what it takes to be an environmental scientist.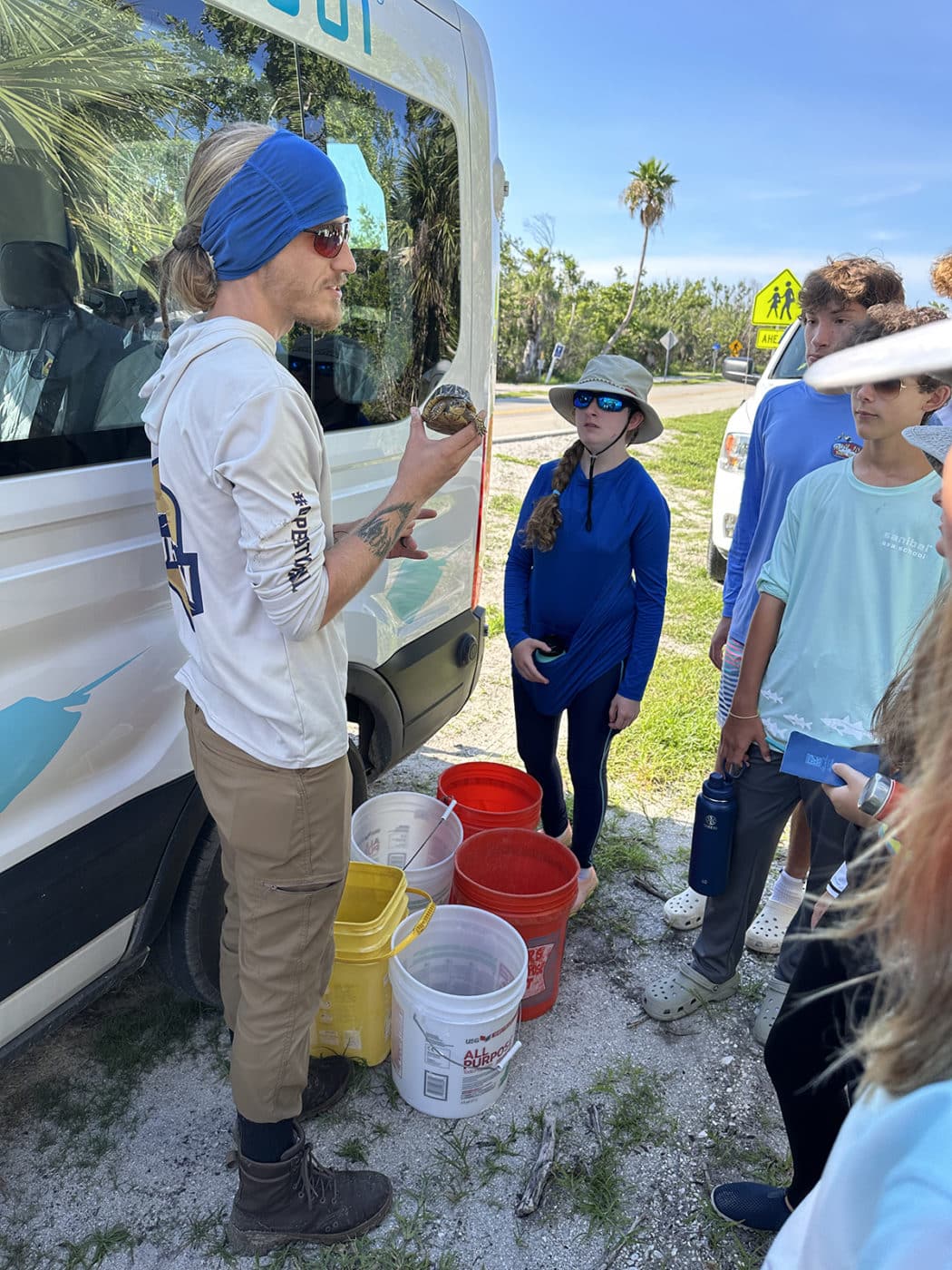 Campers spent most of their time immersed in field biology experiences that included learning about shorebird and sea turtle nesting surveys, mangrove planting, oyster monitoring, and examining dune plant ecology.
In addition, campers spent some time with SCCF Coastal Resilience Manager Carrie Schuman, Ph.D., to explore social science concepts.
"We have so much great environmental science being done at SCCF, and Sanibel Sea School really gets to highlight that during this camp," said Schuman, who is part of SCCF's environmental policy team.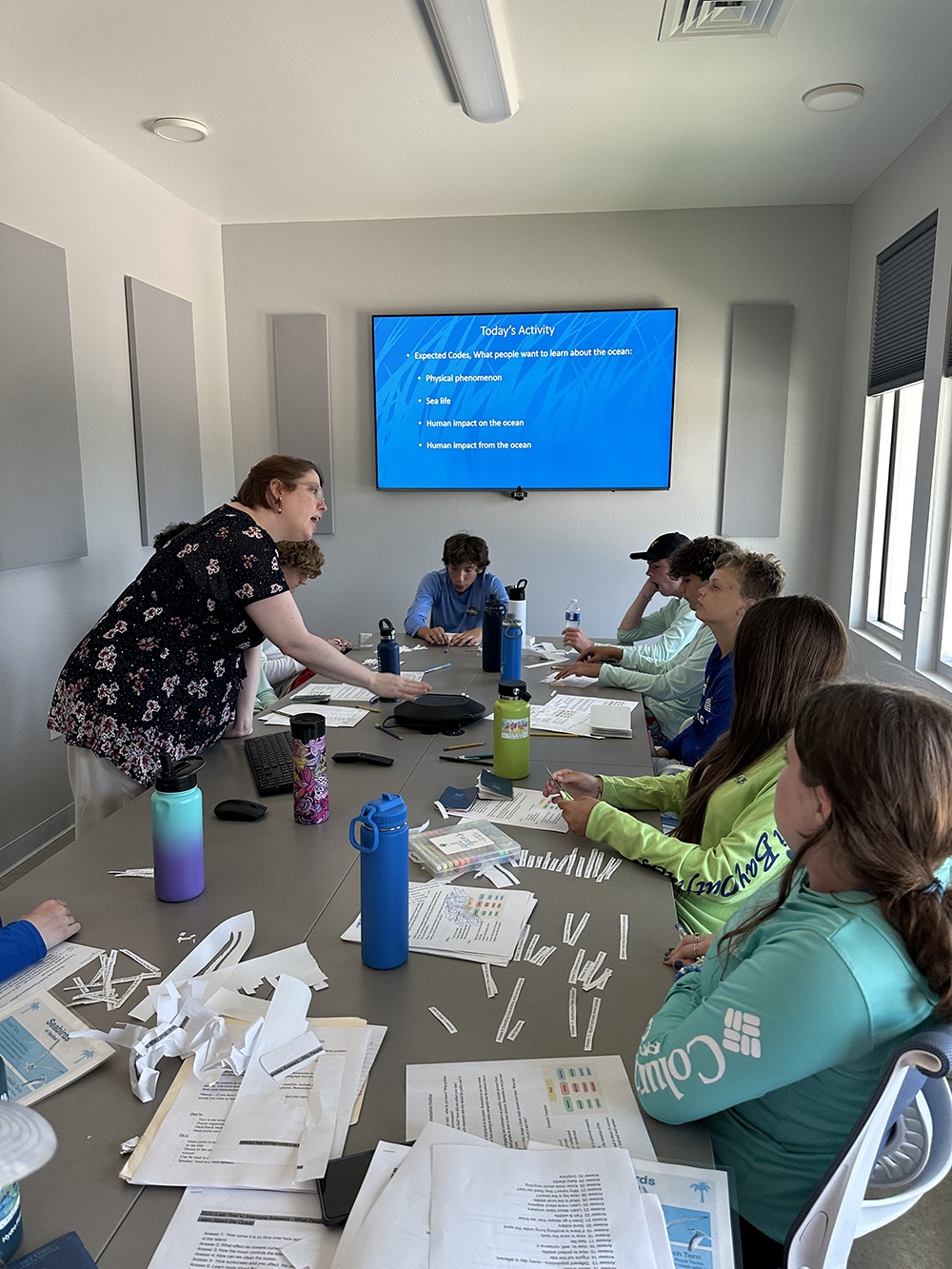 Schuman's role centers on using the science and research from SCCF and partners as a core part of her advocacy and outreach efforts. Campers were able to practice similar social science and communication techniques by interviewing local beachgoers about what they wanted to learn about the ocean and why.
Schuman then took the group through some data analysis, which included sorting responses into categories or themes to summarize main topical interests of the people they interviewed.
"In the following group discussion, campers were able to brainstorm how to use this information to engage people around local environmental issues and concerns," Schuman said. "I had a lot of fun being involved with this camp program, which highlights great science and really gives campers some exposure to all kinds of things they could consider doing in their future careers."