Stay in the know about wildlife, water quality, and ecosystems on Sanibel and Captiva Islands and in Southwest Florida
Hurricane Impacts on Non-Marine Turtles Spark Interest
August 8, 2023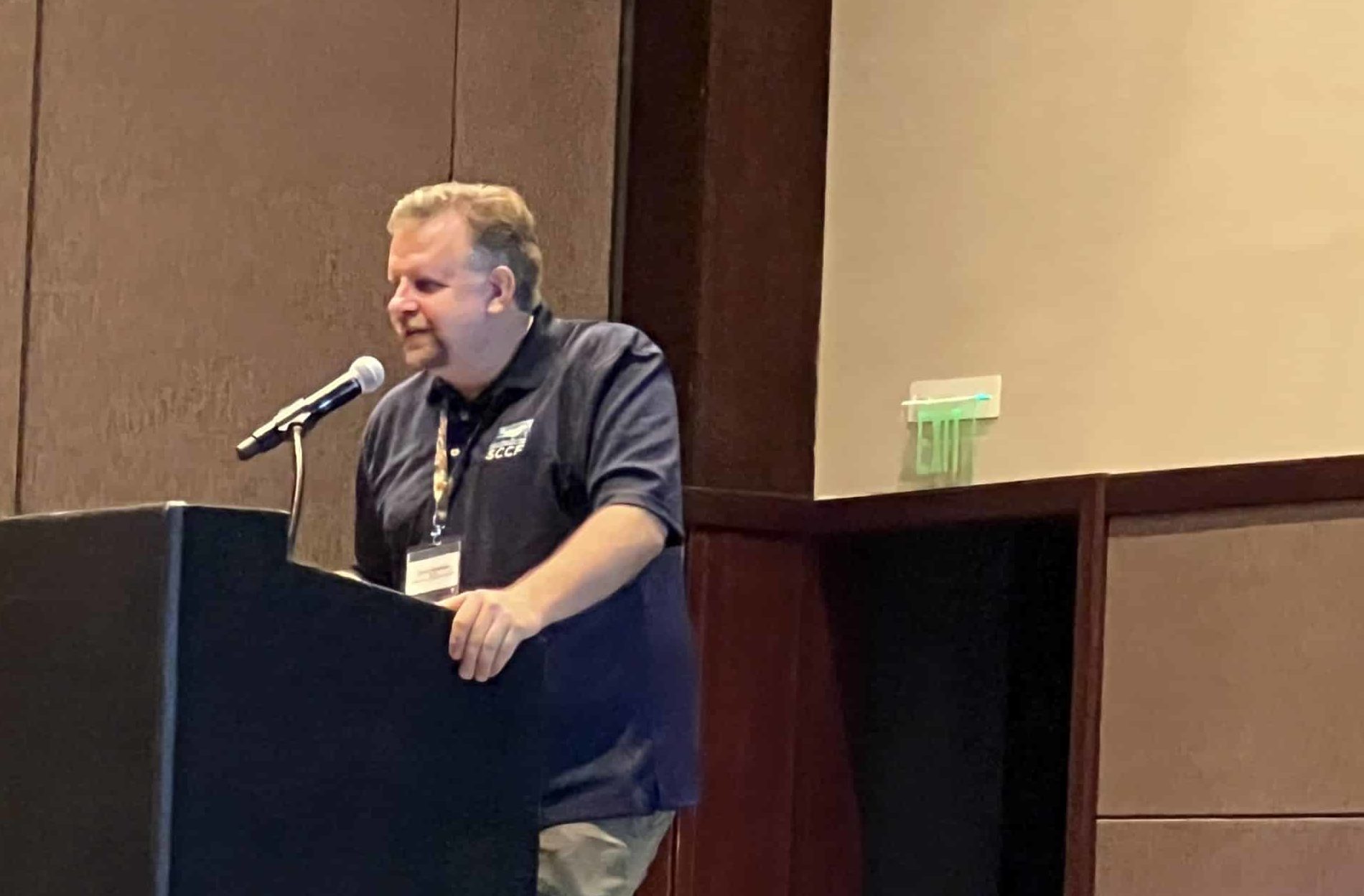 Last week, Chris Lechowicz and Mike Mills from the SCCF Wildlife & Habitat Management department attended the 21st Annual Symposium on the Conservation and Biology of Tortoises and Freshwater Turtles in Charleston, South Carolina.
The conference focused on non-marine turtles with scientists from around the world and included 109 oral presentations and 23 poster presentations.

Lechowicz's talk "Hurricane Ian Effects on Insular Populations of Terrestrial and Freshwater Turtles in Southwest Florida" invoked a lot of interest from colleagues.
"There is very little published data on how turtles react to these events," said Lechowicz. "The non-marine turtle species that SCCF conducts research efforts on are of high interest in the turtle conservation realm."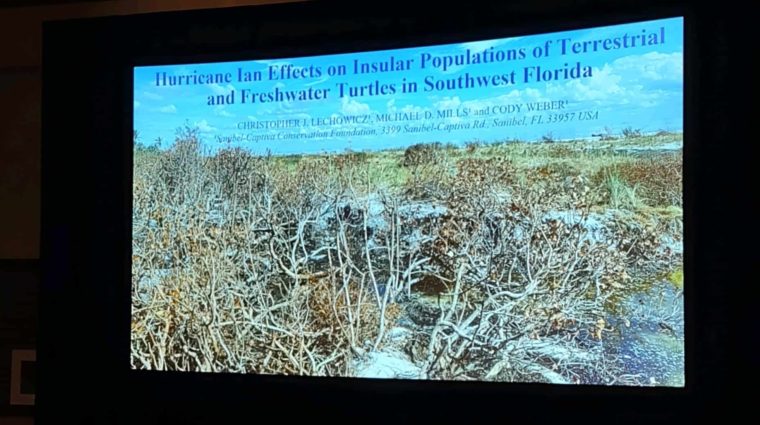 Two species, the Florida mud turtle (Kinosternon steindachneri) and the Florida chicken turtle (Deirochelys reticularia chrysea) are severely understudied and SCCF has the latest research data, he added.

Lechowicz was asked to write the International Union for Conservation of Nature (IUCN) Redlist Assessment of the Florida mud turtle, which summarizes all known information and the conservation status of the species.
He gave a short presentation on this turtle in a private workshop held at the conference. These assessments are used by agencies such as the U.S. Fish and Wildlife Service, the Convention on International Trade in Endangered Species of Wild Fauna and Flora (CITES), and state governments to make decisions based on the conservation status and needs of the species.

"This conference is a great forum to network with other researchers, share information and techniques, and build collaborations," said Lechowicz.