Stay in the know about wildlife, water quality, and ecosystems on Sanibel and Captiva Islands and in Southwest Florida
Lake Okeechobee Draft Water Control Plan Discussed
July 25, 2023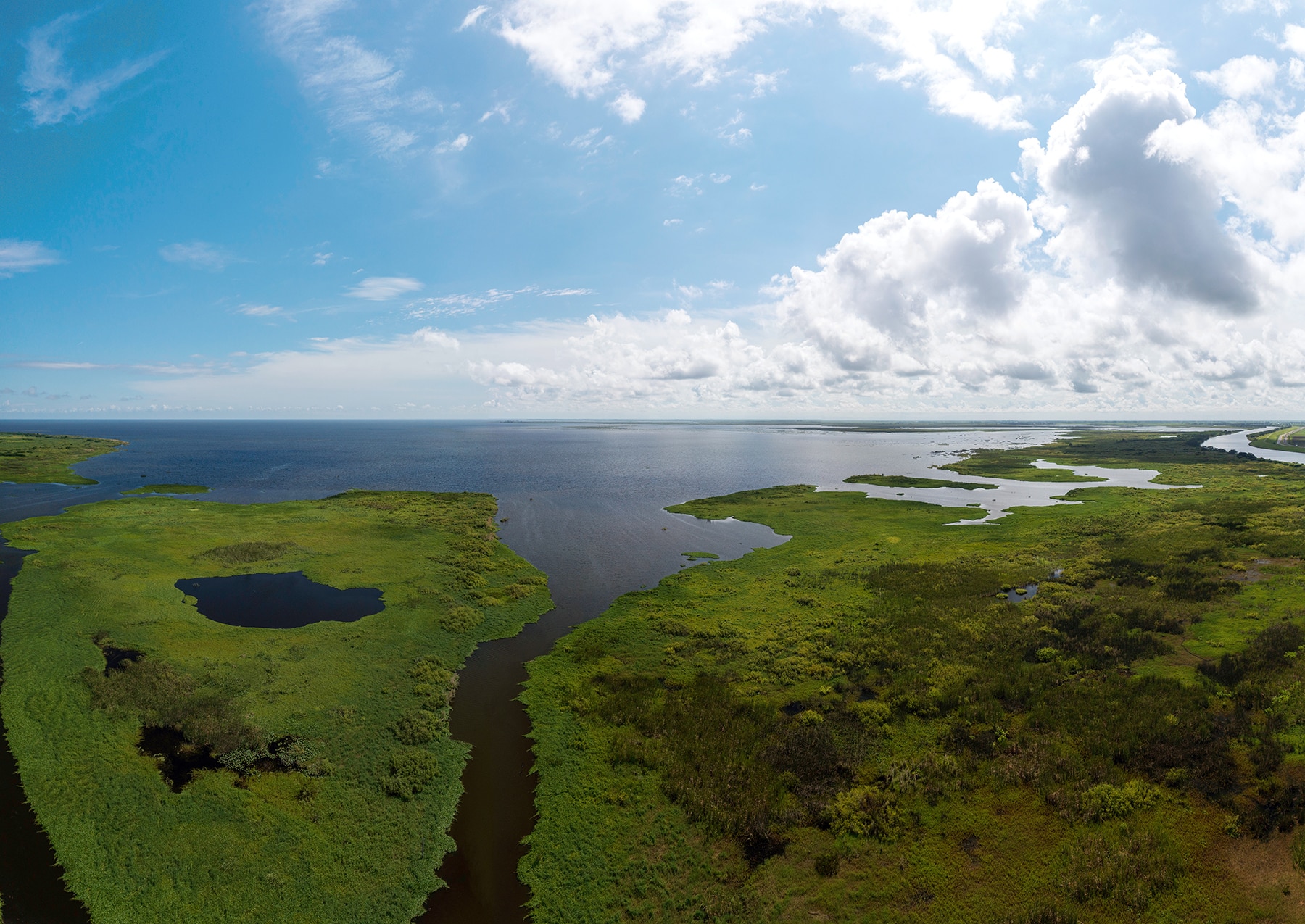 The U.S. Army Corps of Engineers held a meeting this week regarding the recently released draft of the Water Control Plan for the Lake Okeechobee Systems Operating Manual (LOSOM). This important document will dictate how the Army Corps and South Florida Water Management District decide when and how to release water from Lake Okeechobee.
SCCF joined conservation partners, tribal leaders, local governments, agriculture representatives, environmentalists, and other concerned stakeholders to listen to the Army Corps' presentation and to voice concerns they have with the draft Water Control Plan.
"The current Water Control Plan draft represents what SCCF's modeling found to be the most equitable distribution of water among all stakeholders," said SCCF Environmental Policy Director Matt DePaolis. "Hopefully, when LOSOM is underway, we will see fewer damaging discharges to the Caloosahatchee and St. Lucie estuaries."
Despite fewer damaging discharges under this model, the releases to the Caloosahatchee will likely be larger than those we have previously experienced.
"By saving up the water and allowing it to flow out all at once, it will be similar to ripping off a band-aid, and hopefully conditions in the estuary will return to optimal much sooner," DePaolis said.
The plan is not without its faults, and many concerns were voiced at the meeting today. One major concern is that the proposed plan will hold Lake Okeechobee higher than previous manuals had, potentially harming the ecosystems within the lake. DePaolis provided comments for SCCF that were generally supportive of the plan and LOSOM as a whole.
He pointed out that the impact Lake O releases have on red tide — and not just blue-green algal blooms — should be mentioned explicitly within the plan. He also expressed concern that some of the examples used to determine when the system is at risk of entering the Water Shortage Management Band are too protective of agricultural interests, while potentially risking necessary flows to the Caloosahatchee.
"However, it is great to see in writing that water supply also means water for the environment, the Northern Estuaries, and the Everglades," he said.
LOSOM is set to go into effect in December. The Army Corps is currently waiting for a final biological opinion from the National Marine Fisheries Service to determine the effects of LOSOM on red tide and the potential impact to sea turtles.
"While it's unfortunate that LOSOM hasn't been able to be enacted sooner, it is important that we understand the full ramifications of this plan before it goes into effect for the next decade," DePaolis said.
Sign up for SCCF's Action Alerts to follow our LOSOM updates.