Stay in the know about wildlife, water quality, and ecosystems on Sanibel and Captiva Islands and in Southwest Florida
Exploring the Ocean's Treasures in the Florida Keys
July 25, 2023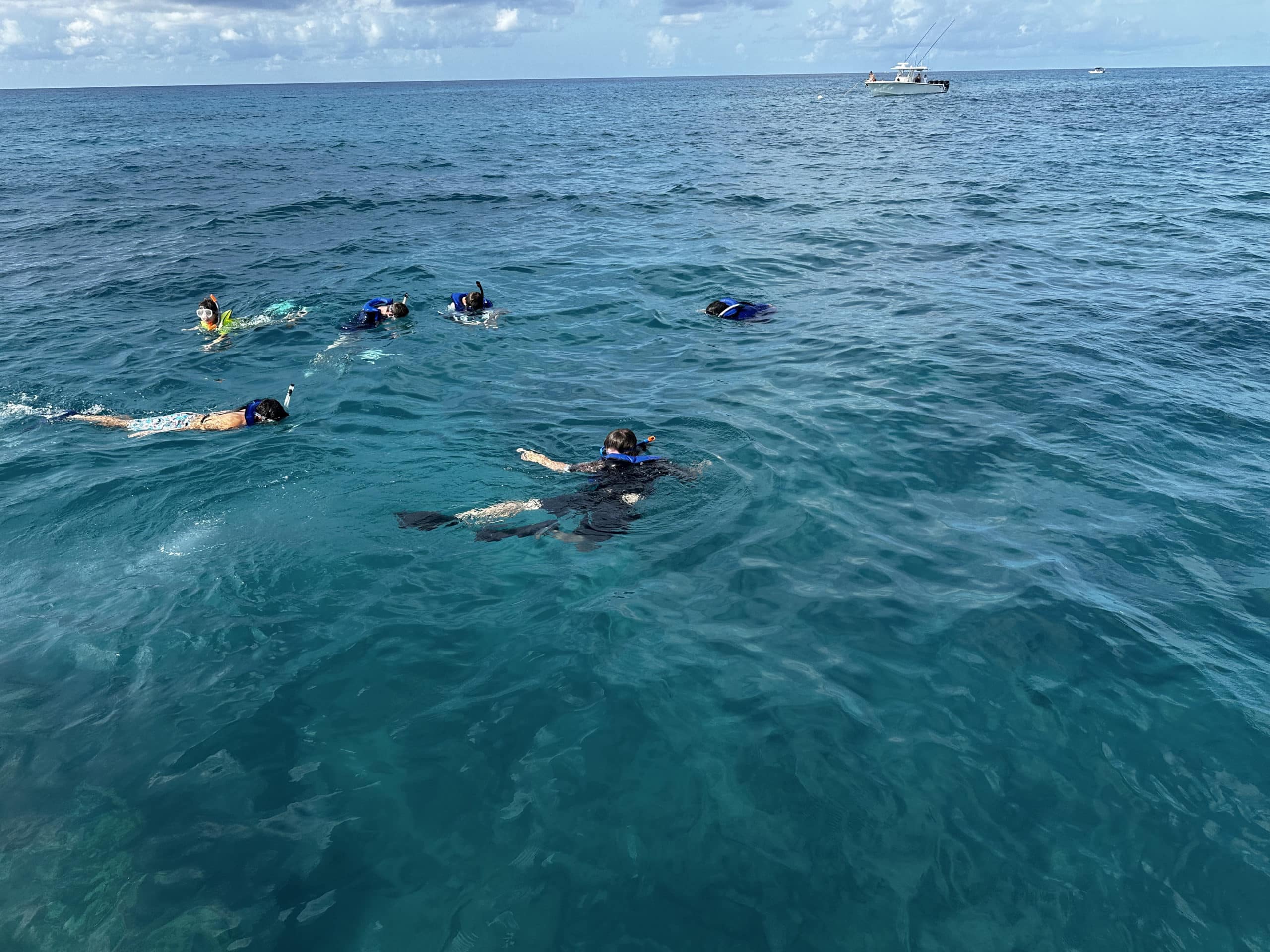 A Sanibel Sea School Summer Camp Adventure at John Pennekamp and Bahia Honda State Parks
By SCCF Youth Education Director Shannon Rivard
Sun-soaked days, crystal-clear waters, and many marine wonders — Coral Reef Weeks 1 and 2 in the Florida Keys were an unforgettable experience for Sanibel Sea School's teenage adventurers. With coral reefs as their classroom and the ocean as their playground, these campers embarked on a journey that left them with a newfound appreciation for nature's marvels.
Despite advancing coral bleaching in the Florida Keys, campers were still able to explore the reefs and explore the many wonders of this unique coastal ecosystem.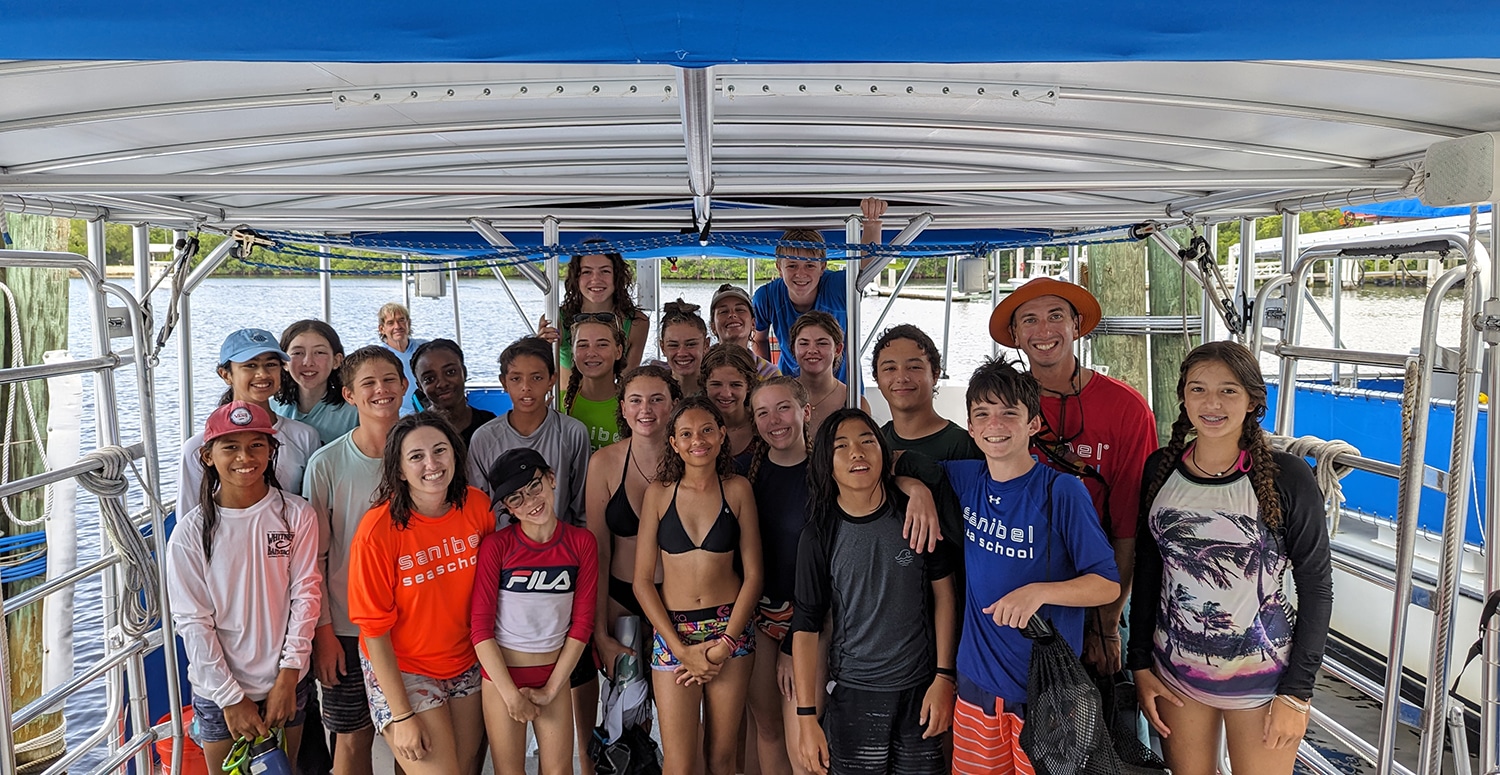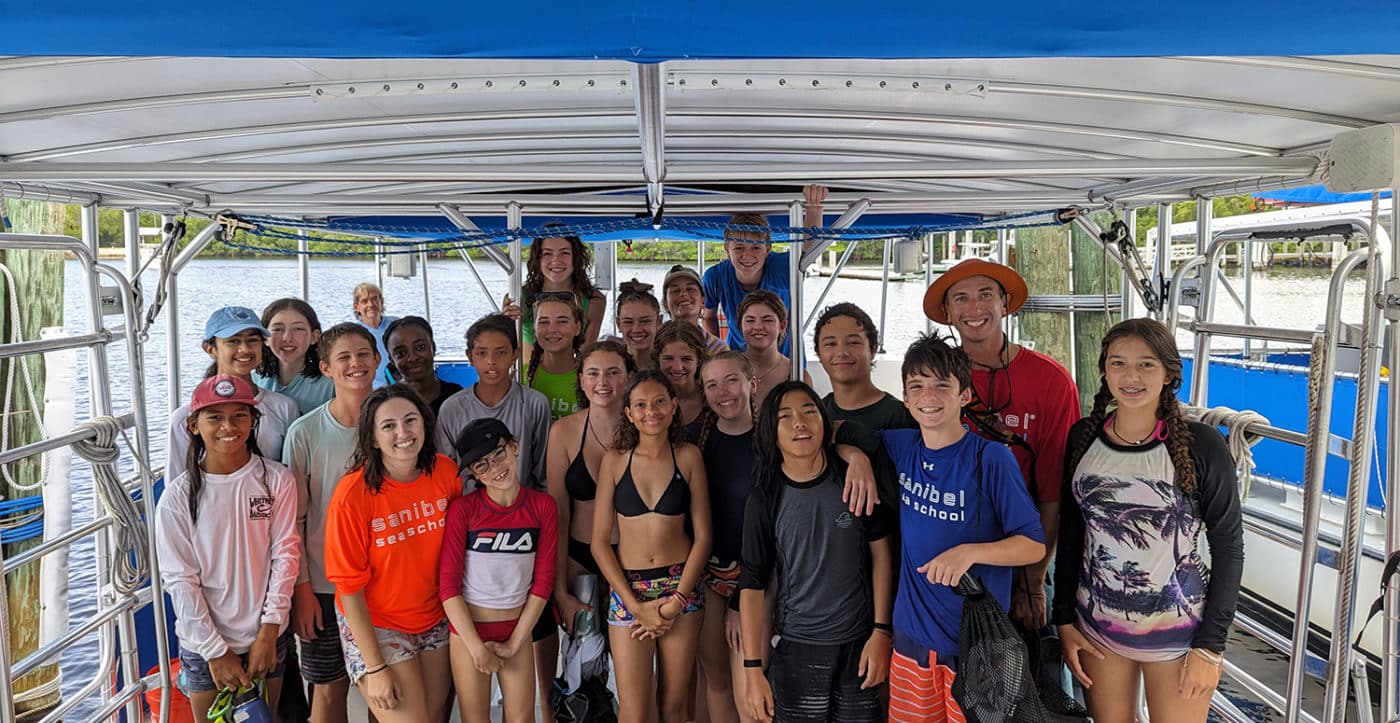 Week One: John Pennekamp Coral Reef State Park
The first Coral Reef Week, July 10 to 14, took the eager campers to John Pennekamp Coral Reef State Park, a paradise nestled along the Florida Keys. They stopped for a 'slough slog' in the Everglades on their way down. SCCF's Environmental Policy Director, Matt DePaolis, joined campers to reinforce the critical connection between the Everglades, water quality, and coral reefs.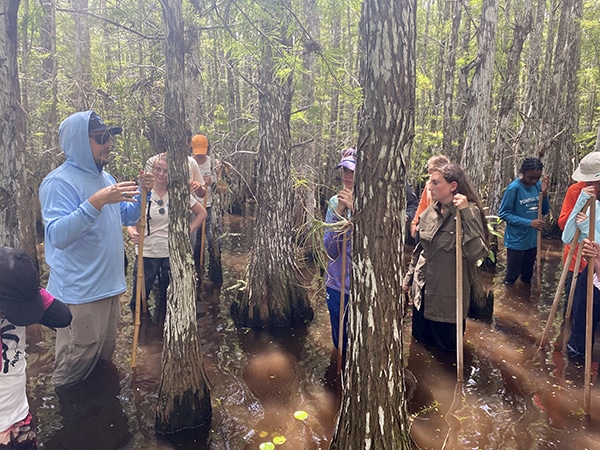 All week long, excitement filled the air as campers delved into the world of reefs, discovering the incredible biodiversity they harbor.
Guided by marine science educators, they studied cnidarians under microscopes, learning about their intricate structures and symbiotic relationships. These up-close encounters ignited a sense of wonder and fascination among the campers, inspiring them to protect and preserve these precious ecosystems.
Hands-on labs, led by SCCF's Marine Lab scientist Mark Thompson, allowed the young explorers to better understand coastal ecology and the relationship between essential habitats like seagrass beds and reefs.
Week Two: Bahia Honda State Park
The adventure continued at Bahia Honda State Park for Coral Reef Week 2, July 17 to 21. These campers immersed themselves in the coastal wonders, exploring sandy beaches, lush mangroves, and vibrant seagrass beds.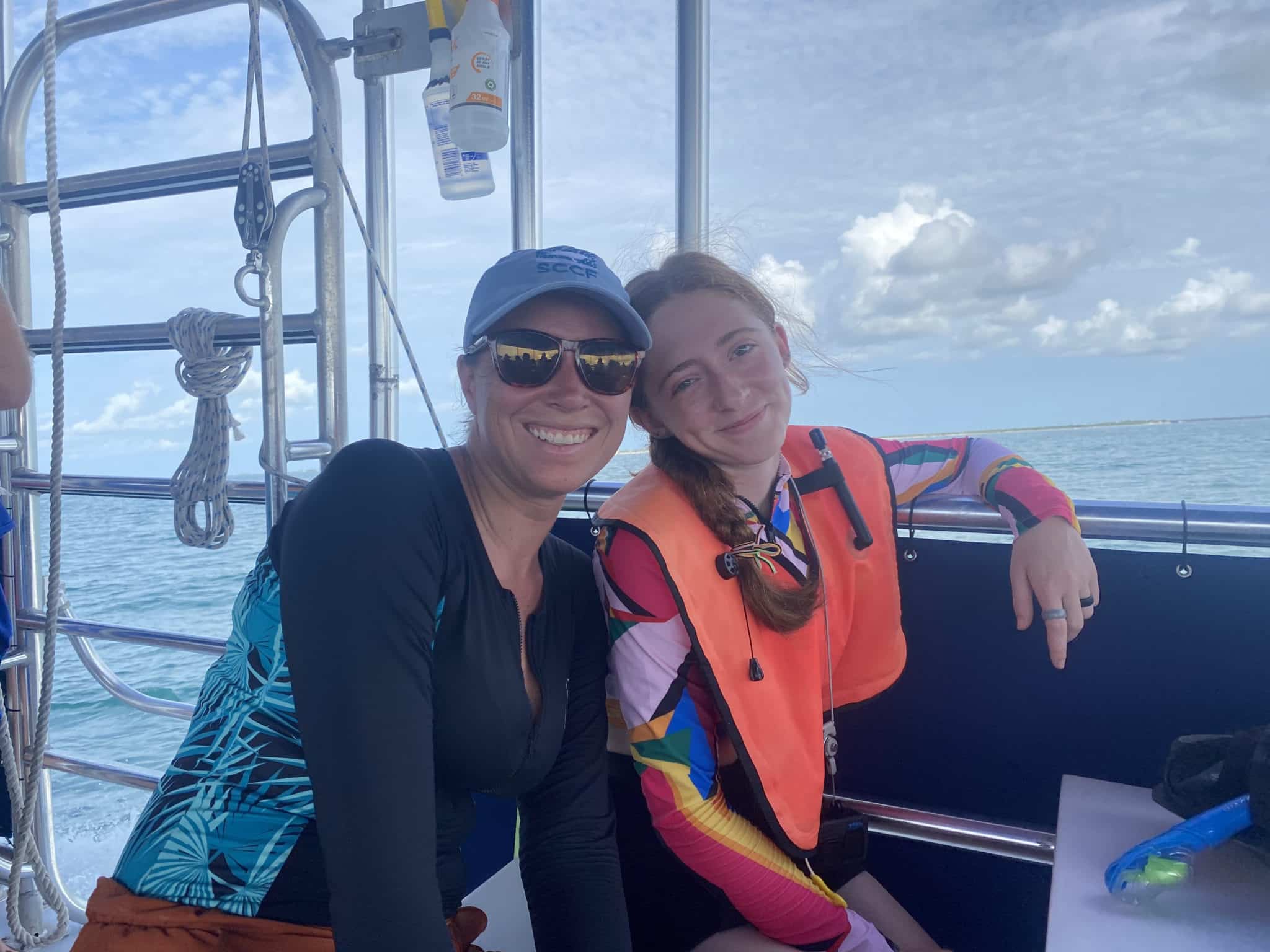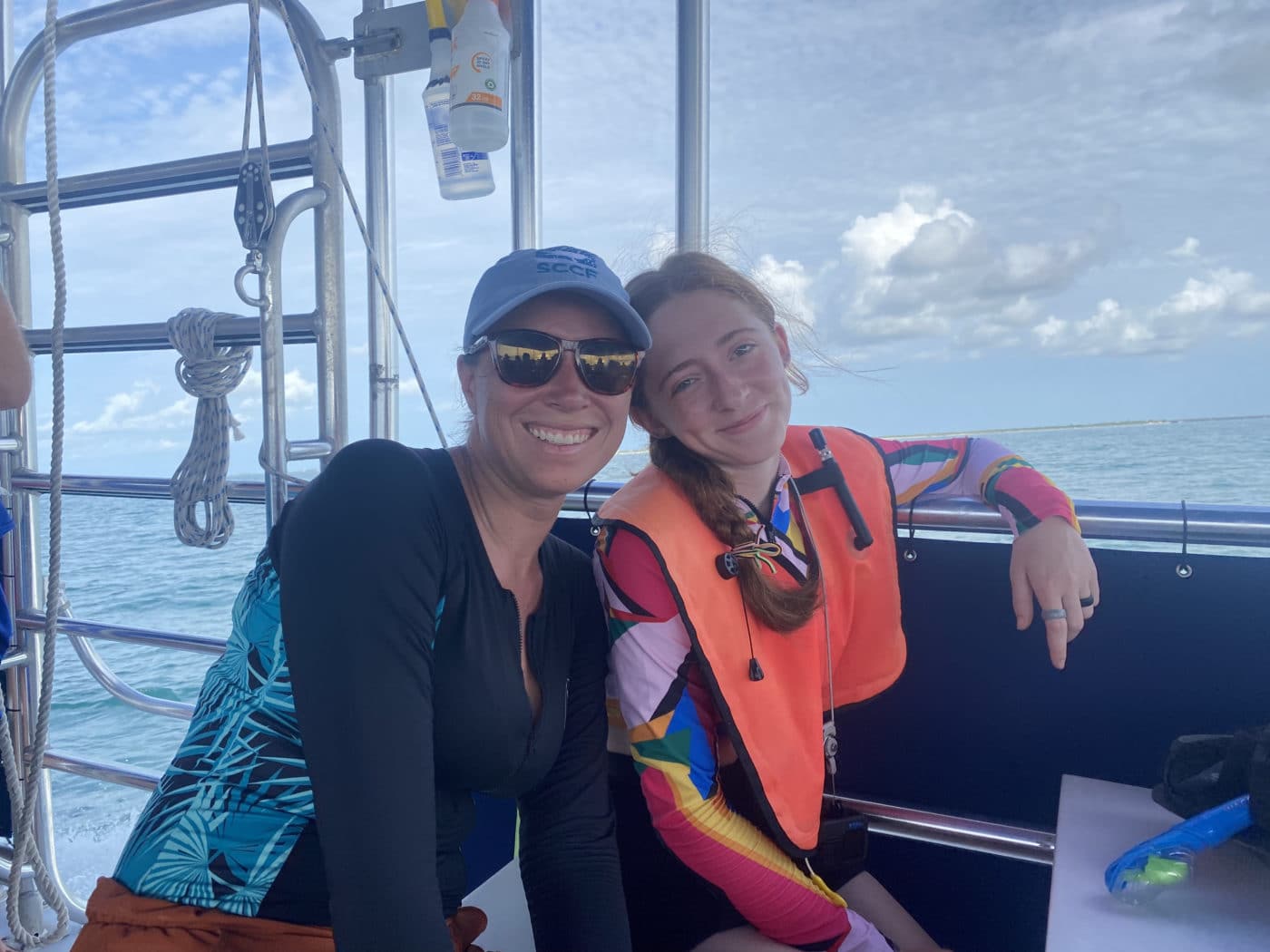 On their way down, campers stopped at the Sea Turtle Hospital in Marathon to learn about rescue, rehabilitation, and release efforts. The week's labs included observing filter feeding using sponges as a test subject and completing a roving fish survey for REEF's community-based science program.
The second week was a test of endurance as campers embraced a rustic lifestyle in extremely high heat. But sleeping under the stars and braving the elements brought them closer to nature, fostering resilience and appreciation for the comforts of modern living.
Snorkeling into a World of Wonders
The highlight of both weeks, however, was undoubtedly the snorkeling expeditions. Armed with masks, snorkels, and fins, campers ventured into the turquoise waters to witness the magic beneath the surface. Their eyes widened in awe as they encountered sea turtles gracefully gliding past, sharks patrolling the depths, and octopuses displaying their alien-like movements.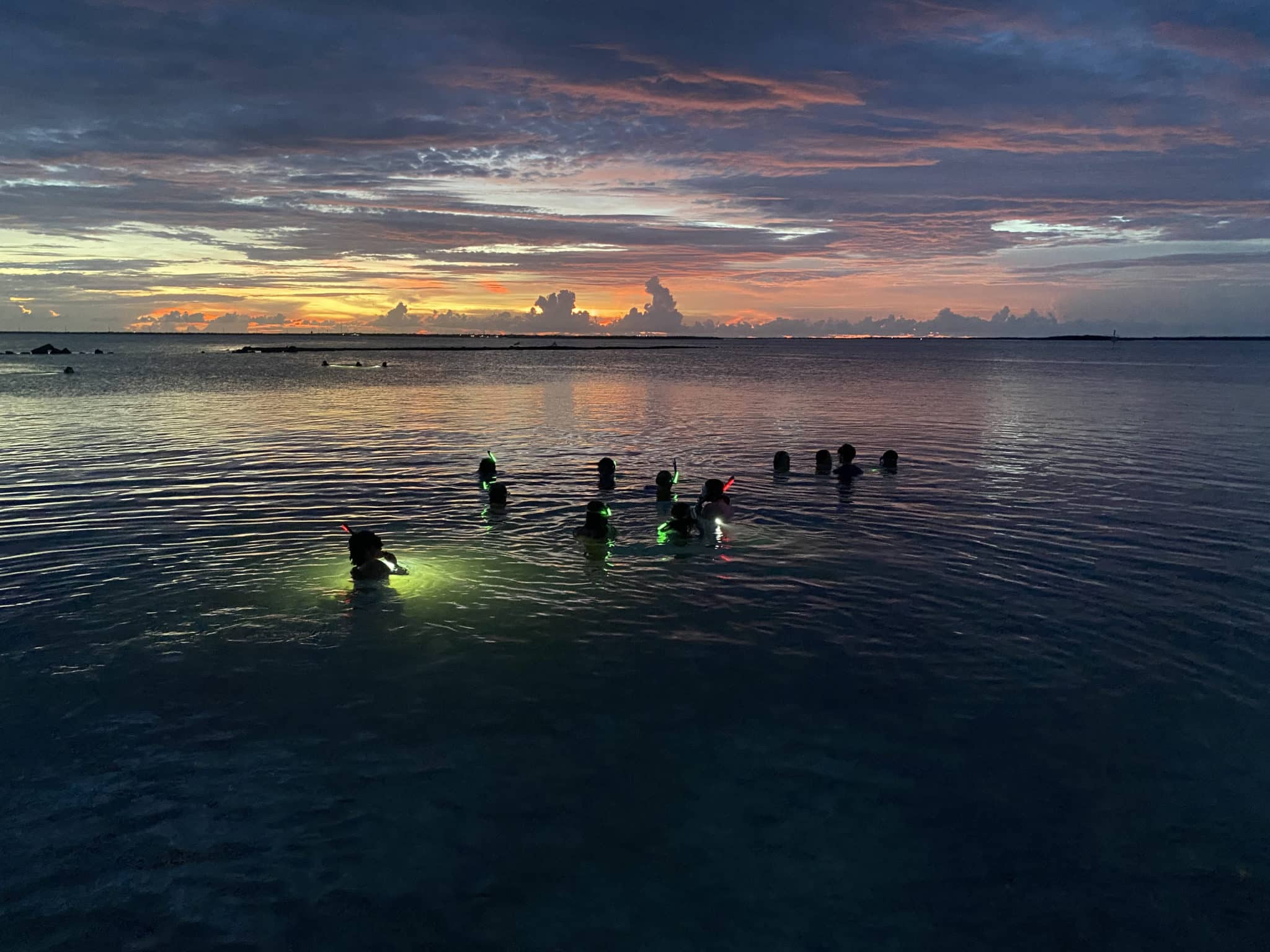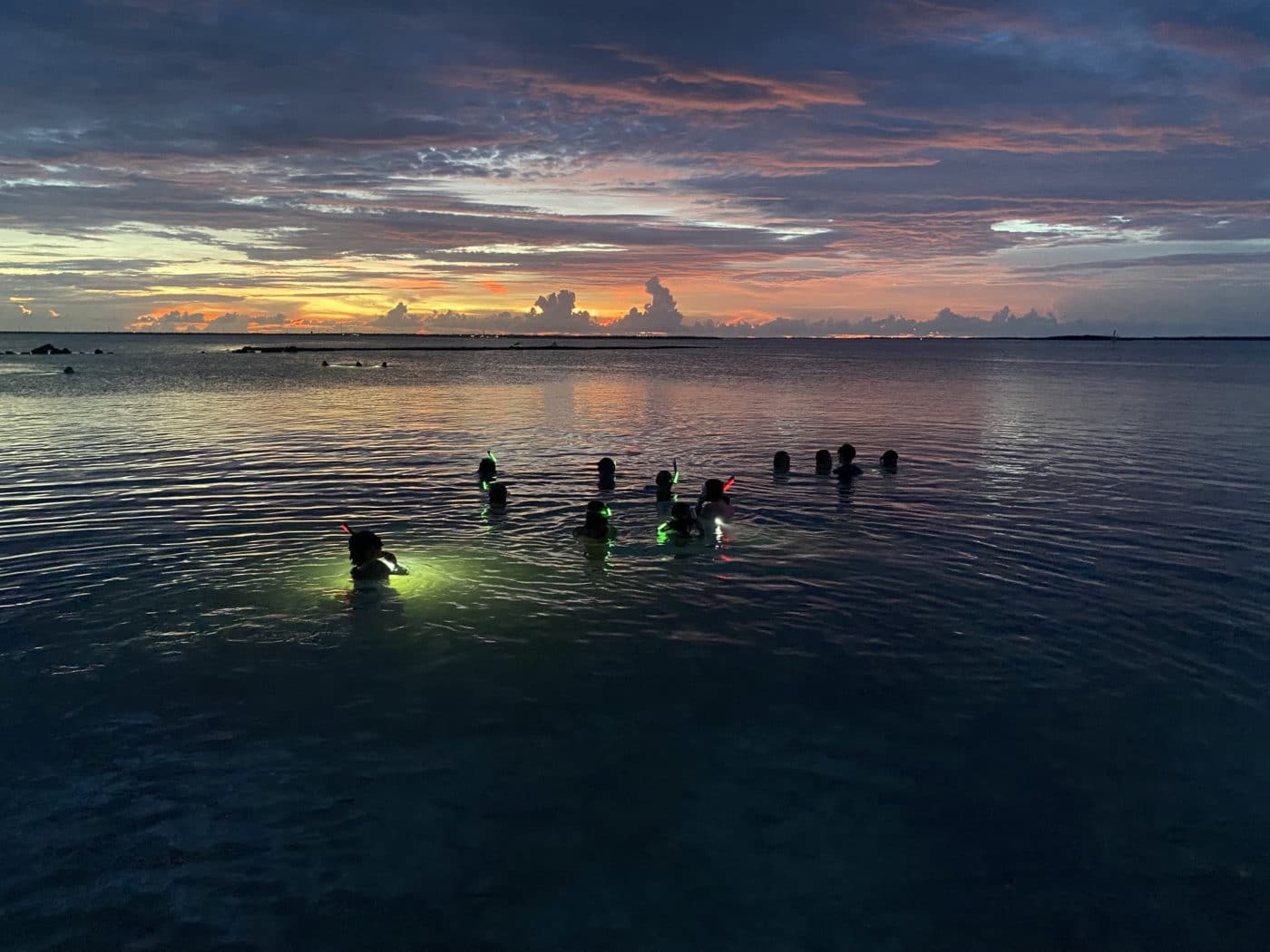 Dreamlike encounters with eagle rays, their majestic wings gliding effortlessly through the water, left an indelible impression on the young hearts. And as the sun dipped below the horizon, the ocean unveiled its most enchanting spectacle — bioluminescence. The waters sparkled with glowing organisms, illuminating the night and creating a delightful ambiance.
Empowered for Change
Despite the lack of modern comforts, campers discovered that true treasure lies in experiences pushing them beyond their comfort zones. Their challenges only deepened their sense of accomplishment and enriched their spirits.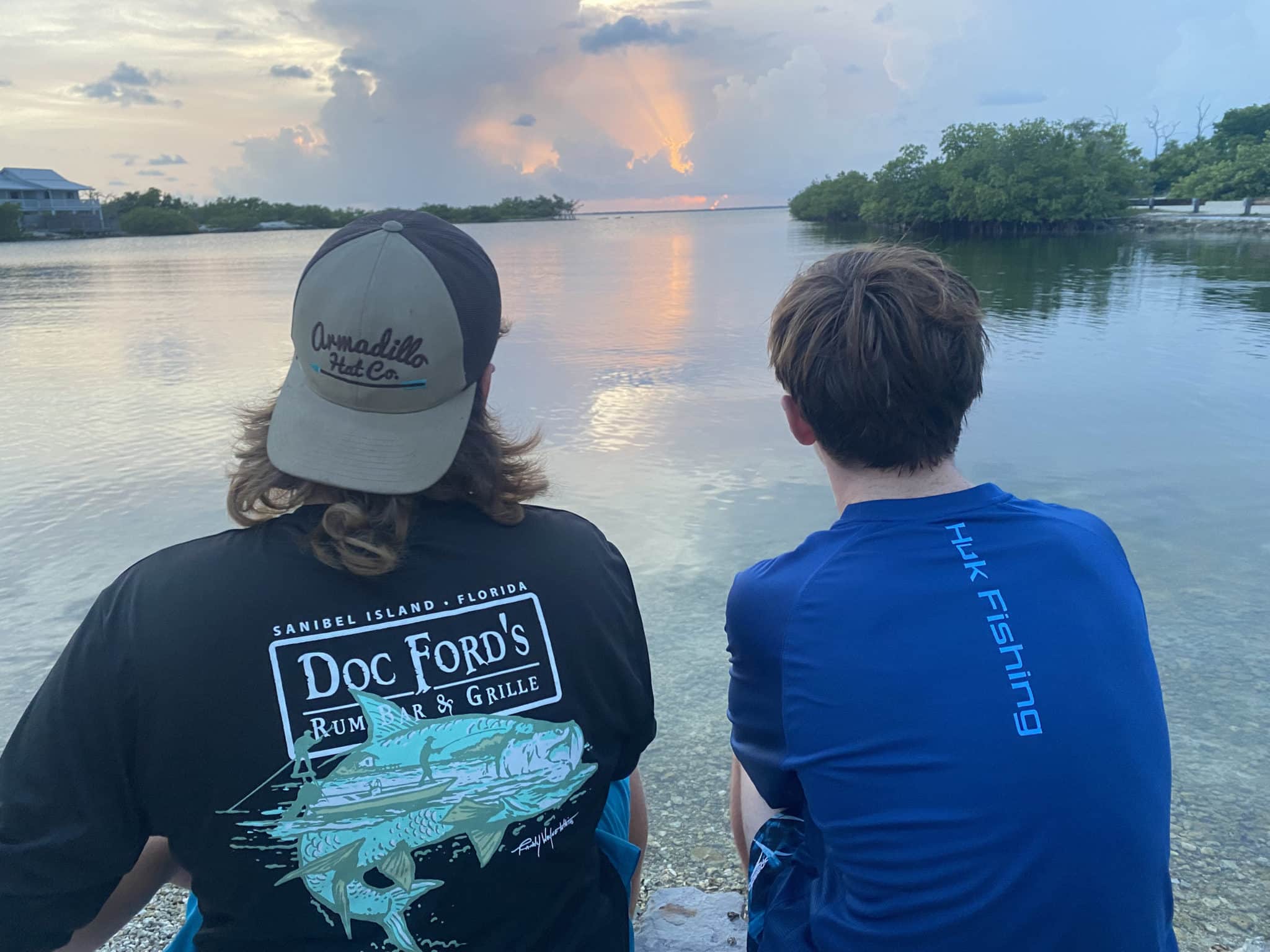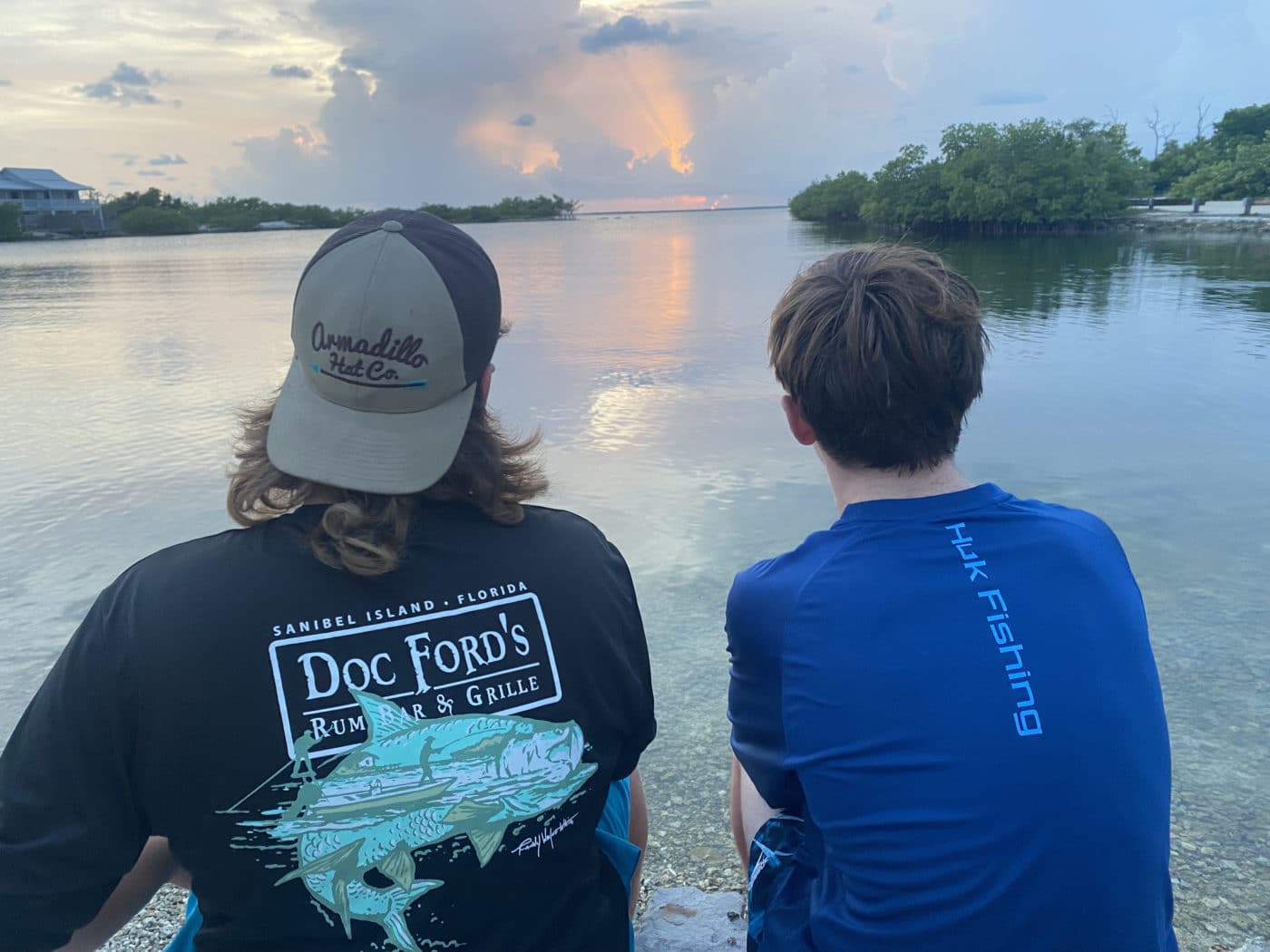 As the camp came to a close, campers shared their reflections. They expressed immense gratitude for the opportunity to witness the beauty of coral reefs in their lifetime. The importance of protecting these delicate ecosystems now resonated deeply within them.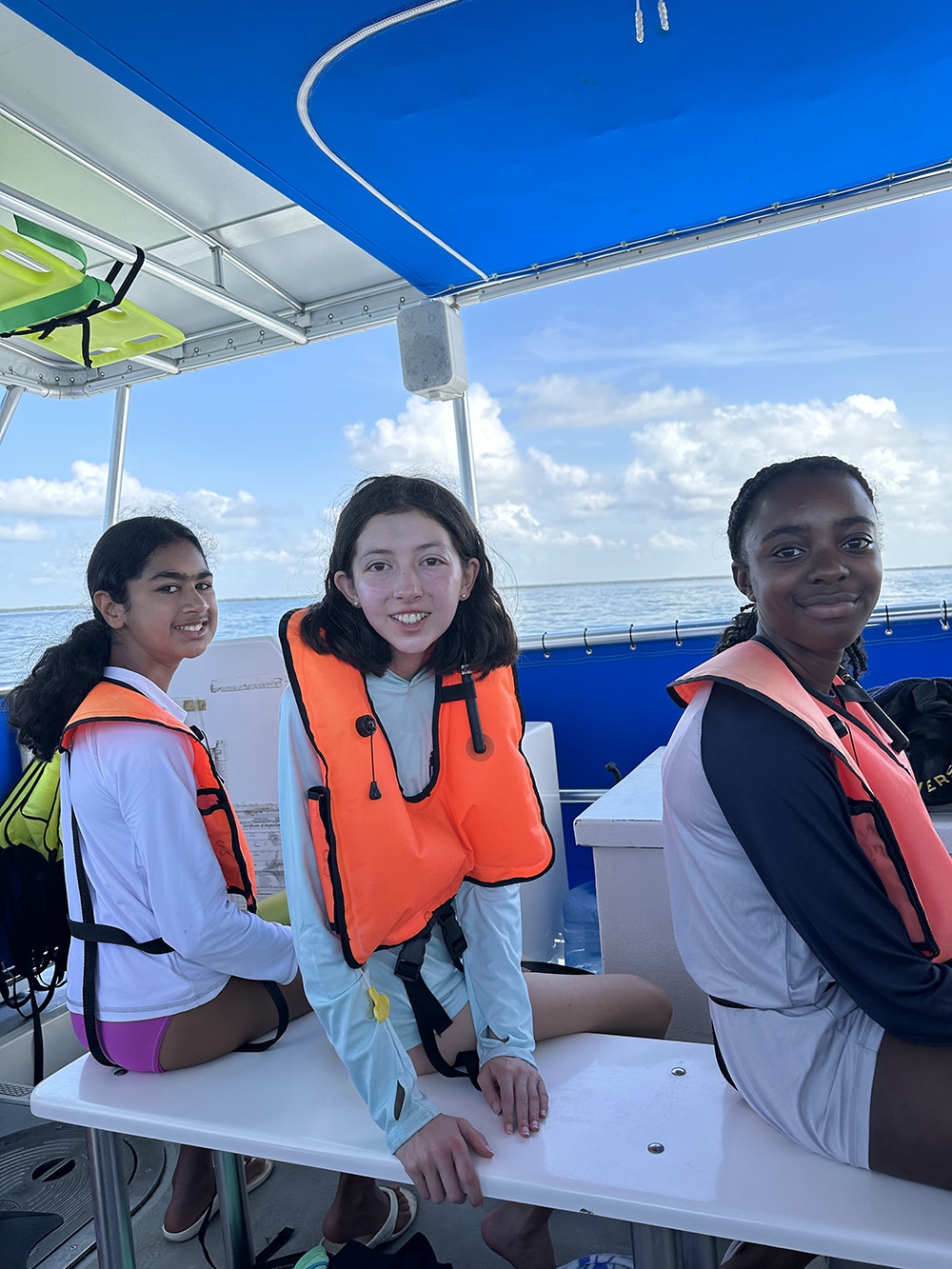 They left with a newfound sense of purpose, understanding that even small changes in their lives could benefit reefs and contribute to conservation efforts. Armed with knowledge and inspiration, they returned home as ambassadors for the ocean, ready to make a difference in the world.
Each Coral Reef Week proved to be more than just an adventure; it was a transformational experience that shaped young hearts and minds. As they bid farewell to the shimmering waves and sandy shores, they carried with them memories of a summer well-spent — one that taught them the value of nature, the power of resilience, and the significance of embracing discomfort for the sake of growth.