Stay in the know about wildlife, water quality, and ecosystems on Sanibel and Captiva Islands and in Southwest Florida
Sea Turtle Rescued off Sanibel
June 27, 2023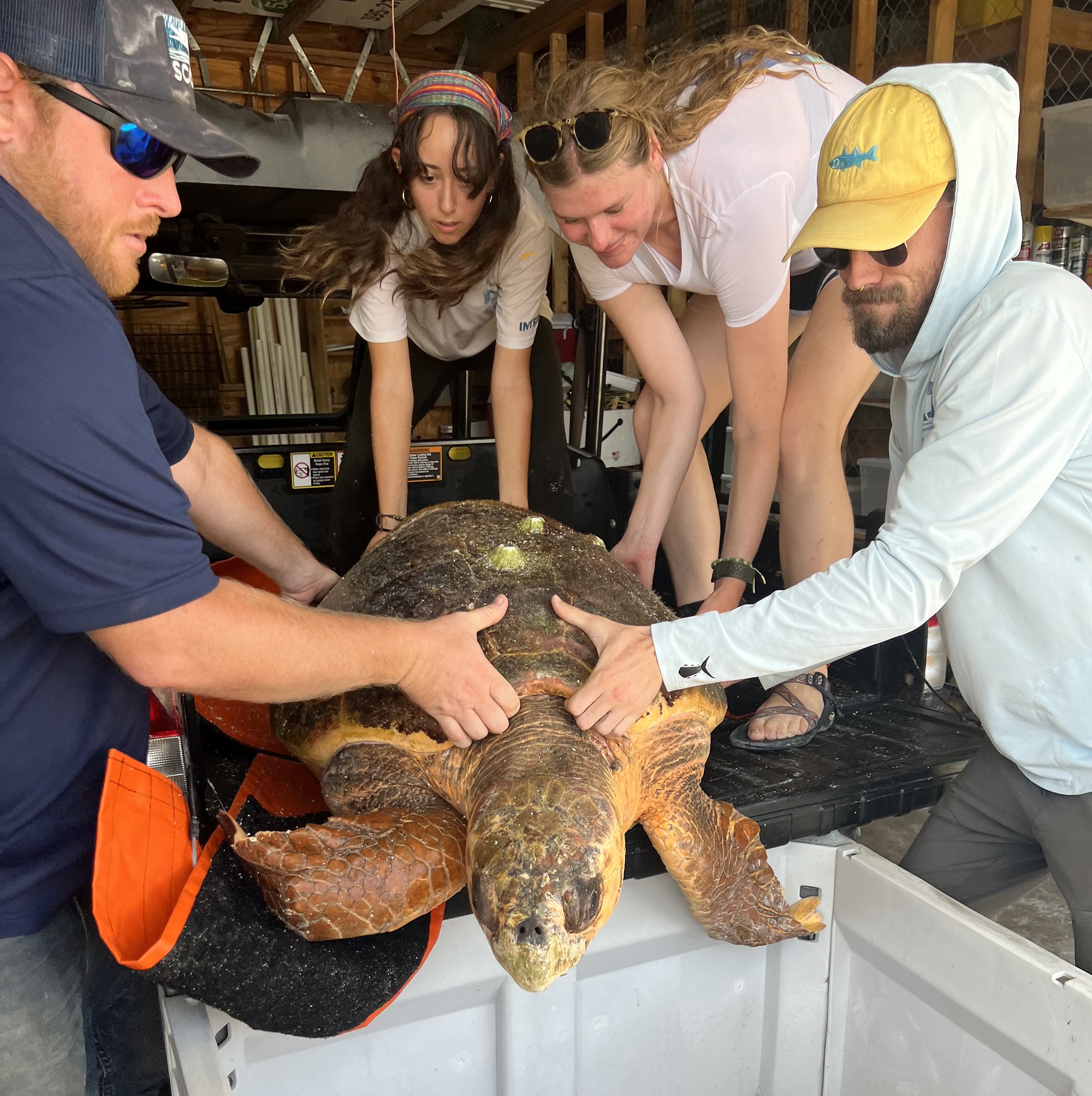 Last week, an adult loggerhead (Caretta caretta) sea turtle was rescued off Sanibel after being found swimming sideways, struggling to come up for air. Thankfully, some kind crew members aboard a boat spotted this turtle in distress and were able to bring her to the beach, where SCCF staff dove into the water to help retrieve the turtle.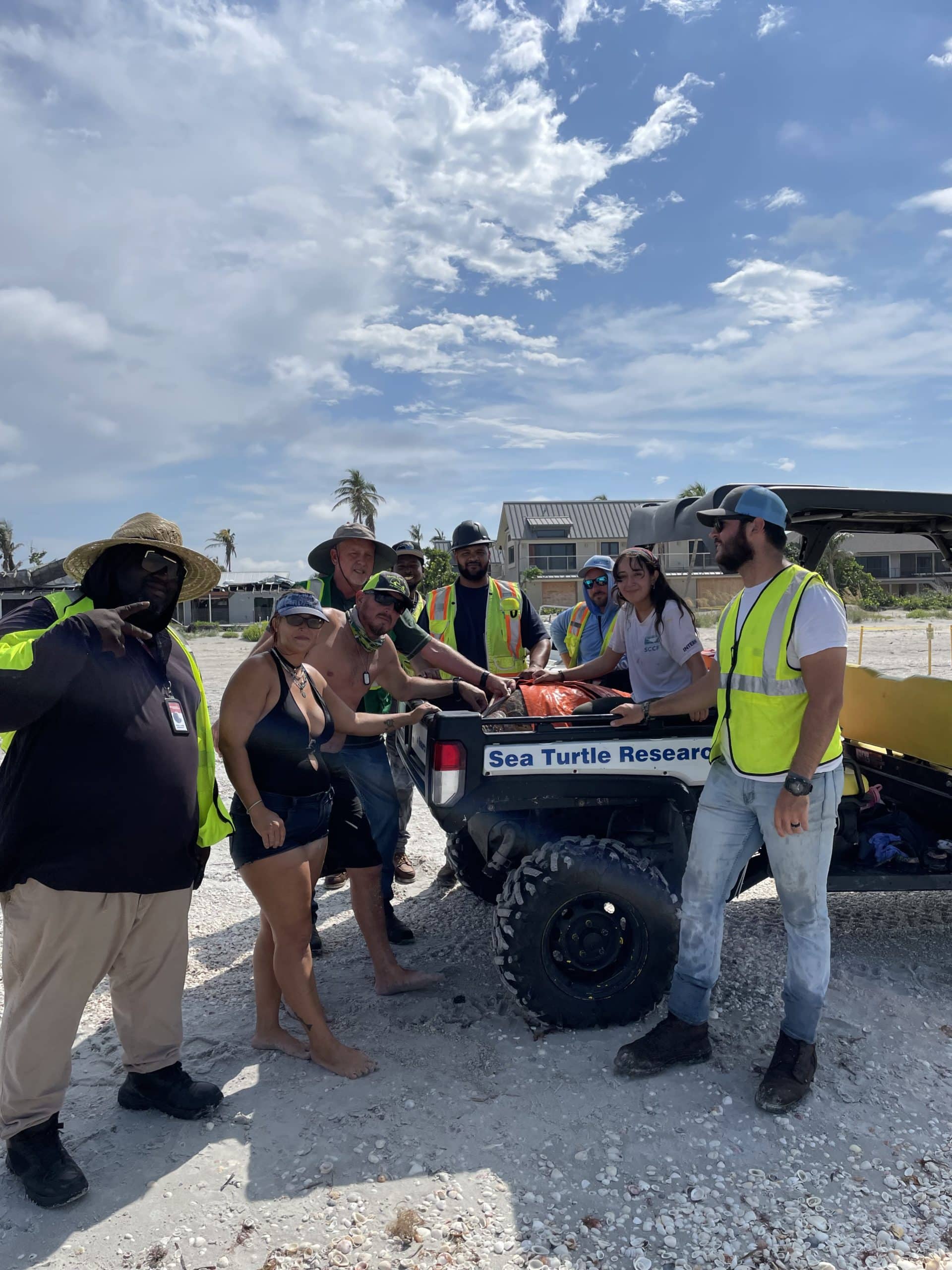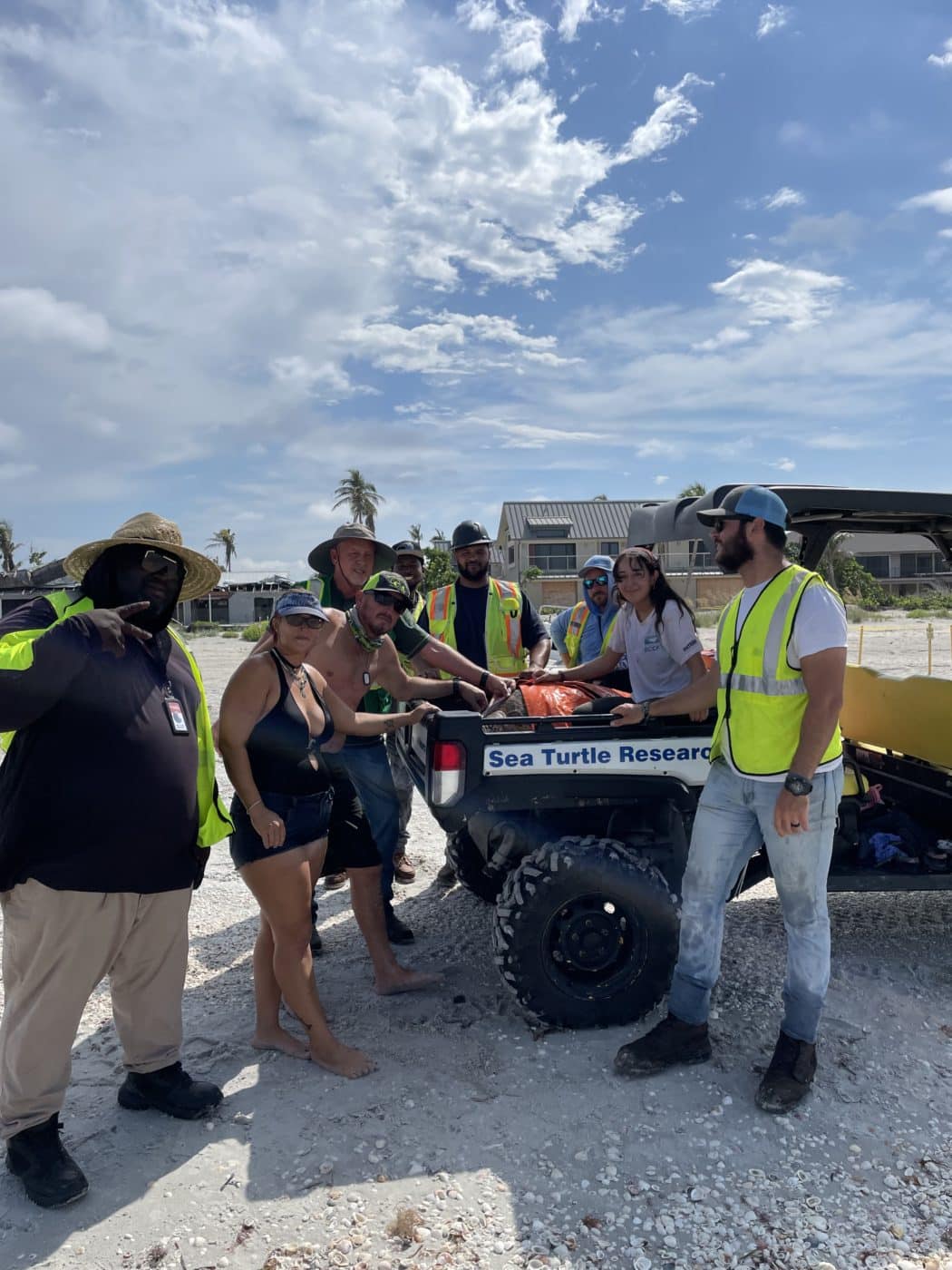 "With the help of other crew members on the beach, the sea turtle was safely moved to a SCCF vehicle so we could transport her to a rehab center where she is receiving expert care," said Coastal Wildlife Director Kelly Sloan.
The boat crew, from the company AshBritt, a contractor working for the Florida Division of Emergency Management, and their local subcontractor RJ Gorman, called SCCF after seeing the sea turtle hotline on a sign on a turtle nesting site. Two SCCF staff quickly came to the beach area to meet the crew, who swam to shore while holding onto the turtle.
Thanks to everyone's assistance, the turtle is currently in Sarasota under the care of Mote Marine Lab and Aquarium, where she has been named Artemis. SCCF remains hopeful for a successful recovery, Sloan said.
If you find a sick or injured sea turtle, please call the SCCF Sea Turtle Hotline at 978-728-3663 so our team can get them the care they need.