Stay in the know about wildlife, water quality, and ecosystems on Sanibel and Captiva Islands and in Southwest Florida
Meet the Natives: Black Torch
June 27, 2023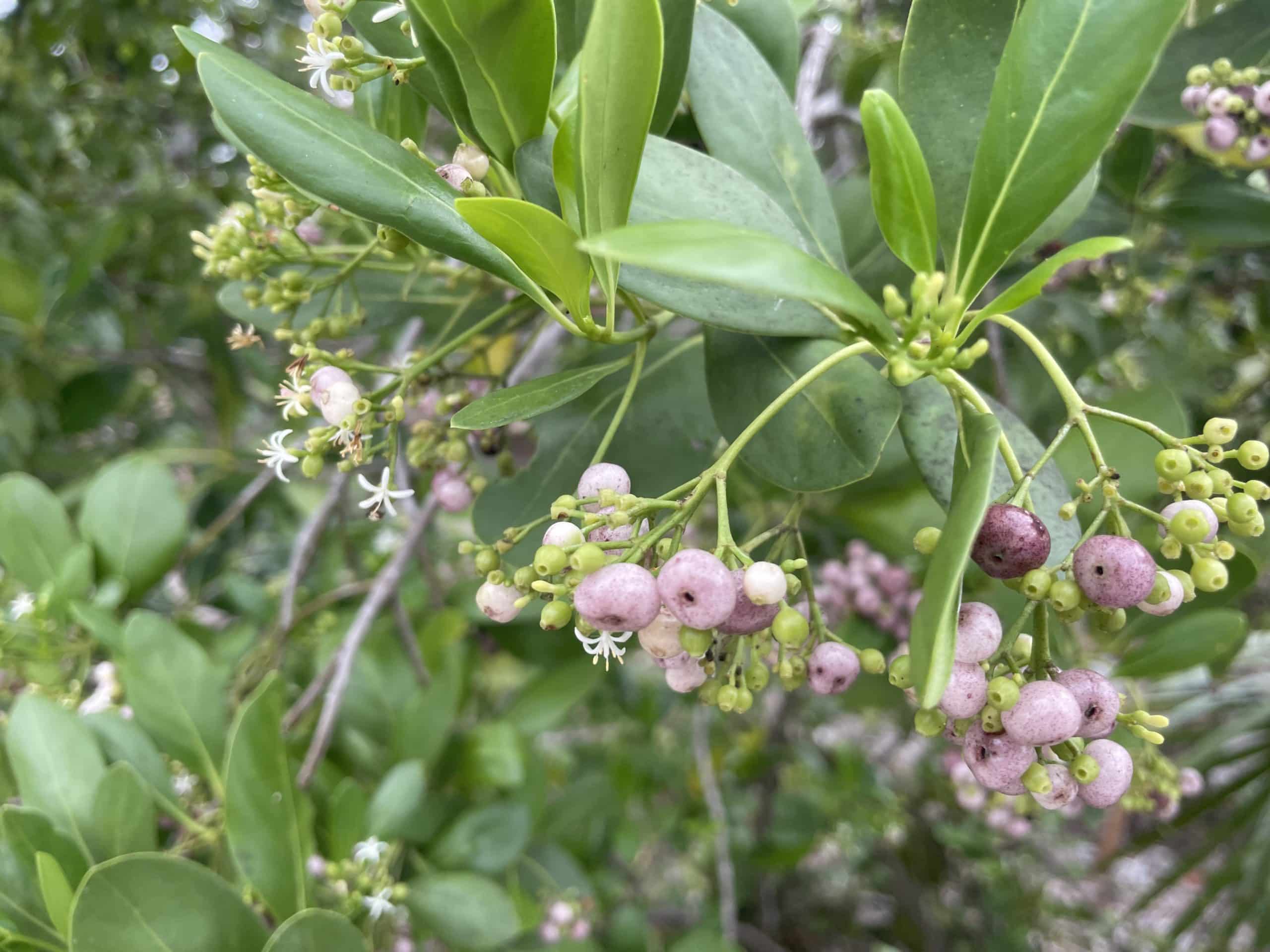 Black torch (Erithalis fruticose) is evergreen and its lightly fragrant white flowers bloom throughout the year. The fruits are plentiful and start out greenish-white and mature to pink to dark purple or black when ripened. The birds love the berries and the brightly-colored Miami blue (Cyclargus thomasi bethunebakeri) butterfly uses the flowers for nectar.
The black torch grows well in coastal communities with high-pH soils. It can tolerate saltwater inundation and did well with Ian's storm surge. It does best in moist soils but can take short periods of dry weather. The black torch is listed as a threatened species in Florida because many of the coastal hammocks in which it grows have been lost to development.
Our Native Landscapes & Garden Center is open Tuesday – Thursday from 10 a.m. to 3 p.m. at 1300 Periwinkle Way. On-island deliveries are available for orders of $100 or more.