Stay in the know about wildlife, water quality, and ecosystems on Sanibel and Captiva Islands and in Southwest Florida
SCCF Applauds New Everglades Restoration Groundbreaking
May 19, 2023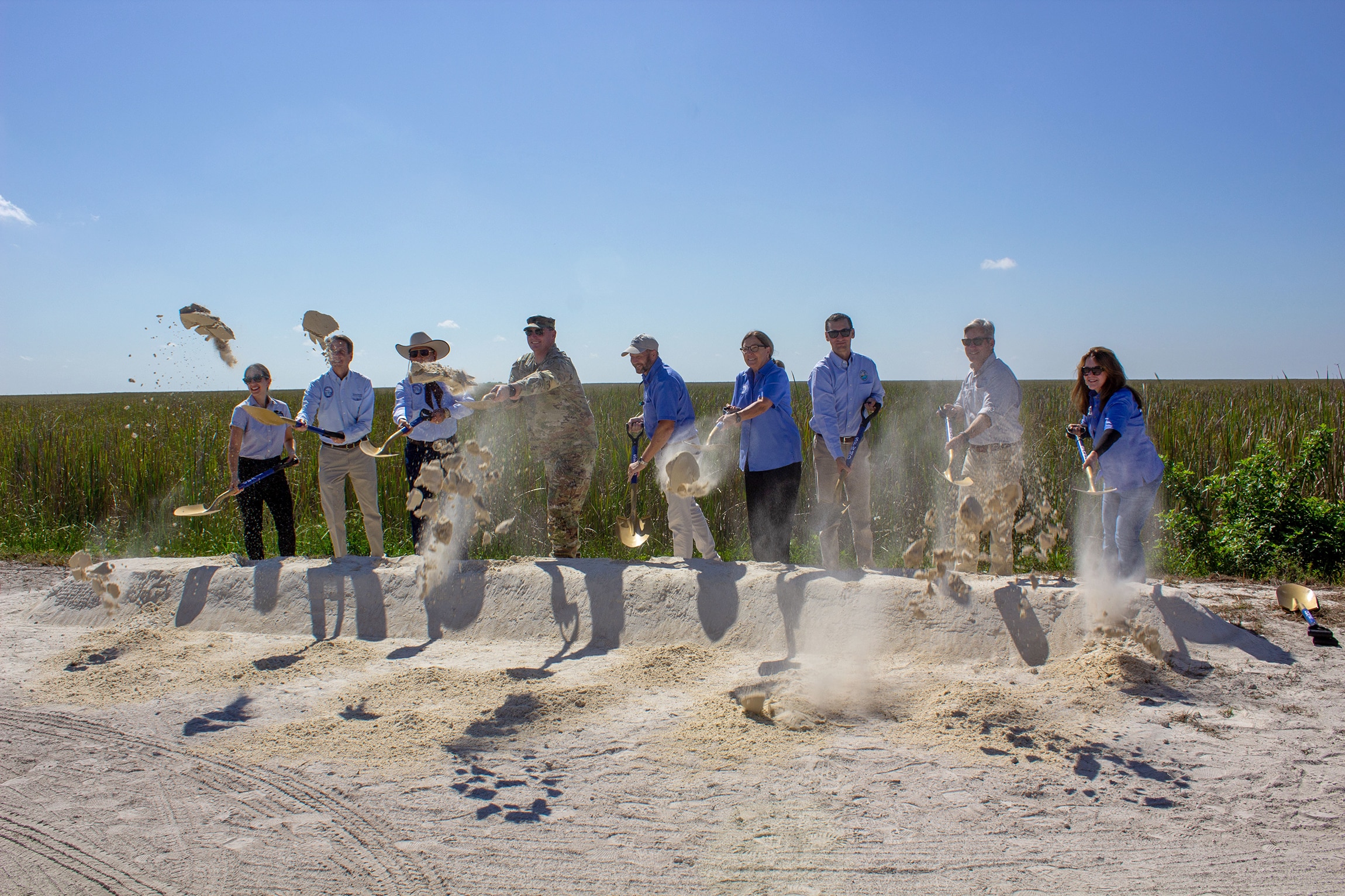 On May 18, SCCF attended the groundbreaking for the Central Everglades Planning Project (CEPP) North, the first of four phases to restore the hydrology of the central Everglades.
CEPP will include an above-ground reservoir, storm water treatment area, and conveyance features to redistribute necessary additional water flows to the Everglades. It will also improve the timing and distribution of water to the Everglades and the Florida Bay, allowing water to flow south along its natural, historic paths.
"Rehydrating these dry areas through CEPP North will ensure that the restoration progress we have made is not undone by a muck fire and will strengthen these complex ecosystems," said SCCF Environmental Policy Director Matt DePaolis. "This brings us one step closer to a healthy, restored Everglades."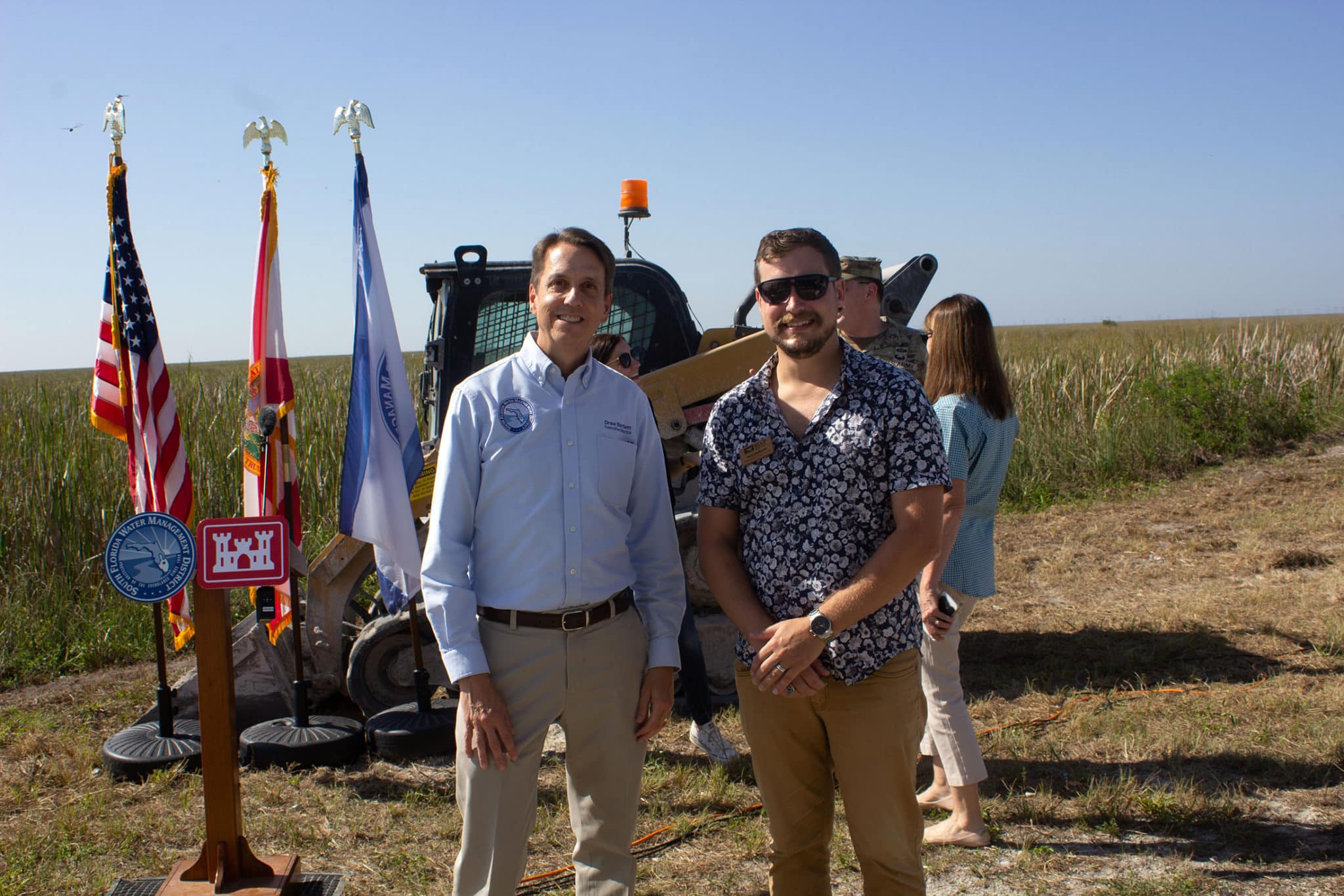 At the event, DePaolis spoke with key water management leaders about restoration efforts across Southwest Florida, including South Florida Water Management District Executive Director Drew Bartlett and Governing Board Member Charlette Roman.
During his opening remarks, Bartlett explained how CEPP will improve and backfill canals and build new structures to re-establish the ridge, slough, and tree-island landscape that once provided resources to the Everglades' vast biodiversity.
"This project directly restores the habitat of the Everglades," Bartlett said.
CEPP is part of the Central Everglades Restoration Plan (CERP), a multibillion restoration plan passed by Congress in 2000 and the largest hydrologic restoration plan ever undertaken in the U.S. Since CERP was passed, about 50 projects have been initiated or completed.