Stay in the know about wildlife, water quality, and ecosystems on Sanibel and Captiva Islands and in Southwest Florida
More Snowy Plover Chicks Hatch
May 17, 2023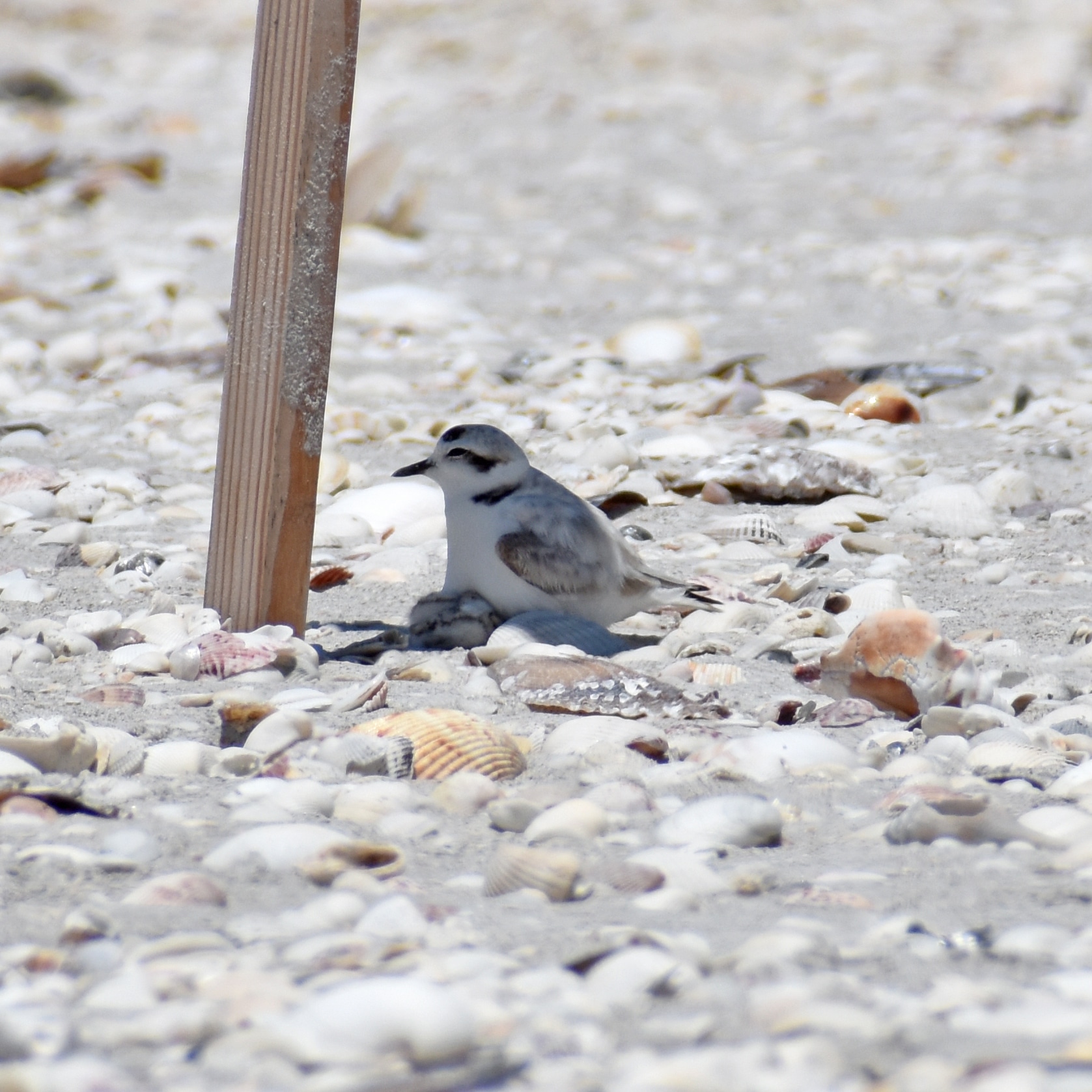 The second snowy plover nest of the season has hatched on Sanibel, bringing the island to a total of six hatchlings this year. Last year, five snowy plover chicks reached fledgling age on Sanibel.
SCCF shorebird staff say the aftermath of Hurricane Ian may be working in snowy plovers' favor.
"Since Hurricane Ian, there have been significantly less people, dogs, and boats on the beach in comparison to previous years," said Shorebird Technician Aaron White. "These birds have been almost entirely unbothered across their territories — including from other nesting plovers — which has allowed them to grow incredibly fast."
In addition, the storm altered beach habitat by forming gullies, which accumulate water and attract insects for plovers to feed on. "It's a bit of a silver lining situation, as these gullies pose risks for humans and other wildlife," White explained.
Oldest chicks fledge
The first three chicks to hatch this year in April have already reached fledgling age. Their father, known by his band combination of 'White/Blue,' has fledged at least one chick per year since he was banded on Sanibel in 2019.
"White/Blue is our resident super-dad — he's taken terrific care of the three chicks," White said. "Hopefully they will go on to be great parents just like him!"
The fledged chicks were recently banded with unique color combinations as part of a long-term research project tracking the birds' survival and movements after they leave Sanibel.
"Band resights give the team info on where these birds winter and where they nest in upcoming breeding seasons," White said. "Fledglings from Sanibel sometimes return to nest on the island, while others have been documented nesting at other beaches along the Gulf, including Siesta Key, Longboat Key, Caladesi Island, Bunche Beach, and Fort Myers Beach."
All snowy plovers are captured and handled by trained biologists operating under state and federal research permits.
SCCF has been monitoring nesting snowy plovers on Sanibel for over 20 years. Help protect our beach-nesting wildlife, including shorebirds and sea turtles, by being a conscious beachgoer. Please respect posted areas, keep pets on leashes, and pick up all trash, including food items. Discarded food can attract predators to nesting areas, putting eggs and chicks at risk.