Stay in the know about wildlife, water quality, and ecosystems on Sanibel and Captiva Islands and in Southwest Florida
What's Poppin' Up in Your Yard?
May 15, 2023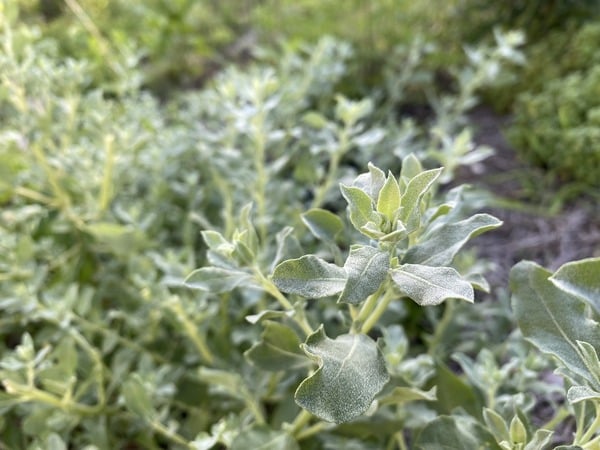 The aftermath of Hurricane Ian has left landscapes with large, open areas of exposed soil. These exposed, sunny areas are perfect conditions for many opportunistic species to germinate. As spring progresses, homeowners are witnessing the emergence of plants they have never seen or noticed before.
Many wonder, "What is this popping up in my yard?" The following plants have been observed in yards island-wide. The good news is that these species are native, useful to wildlife, and can add value and diversity to your landscape.
Moonflower is a fast-growing vine in the morning glory family with heart-shaped leaves and stems that can reach 15 feet or more in length. Its fragrant, white flowers open in the evening and continue to bloom throughout the night, attracting moths and other nocturnal pollinators. 
Crested saltbush is naturally found growing in dunes and salt marshes throughout most of coastal Florida. Its low branching stems trail close to the ground and can reach up to two feet tall. The foliage of this plant is a distinctive silvery green color that stands out in the landscape.
Sweetscent is a native wildflower that naturally grows in marshes and coastal hammocks throughout Florida. Butterflies and bees commonly visit the dense clusters of sweet-smelling pink flowers that adorn this plant in the summer.