Stay in the know about wildlife, water quality, and ecosystems on Sanibel and Captiva Islands and in Southwest Florida
SCCF Urges Veto of Roads Bill
May 15, 2023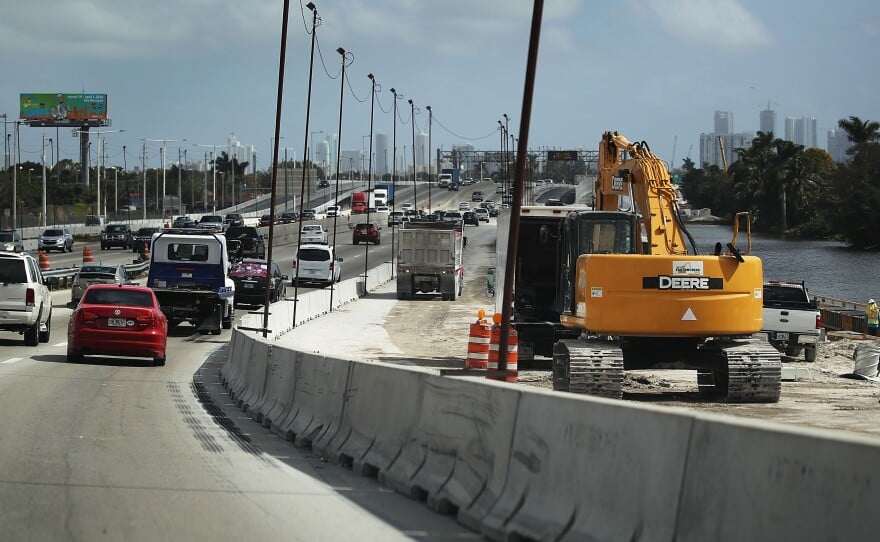 SCCF joined 33 organizations and businesses, to ask Gov. DeSantis to veto HB 1191 – Use of Phosphogypsum. Phosphogypsum is the radioactive waste from processing phosphate into phosphoric acid for fertilizer. This bill would permit the use of phosphogypsum in Florida road construction.
In a letter dated May 1, the danger of the bill was outlined. While HB 1191 would require the Florida Department of Transportation to complete a study on the feasibility of phosphogypsum for road construction, the unreasonably short study period ending on April 1, 2024, cannot even begin to thoroughly review the health and safety consequences. To even begin the study would be a tremendous waste of Florida taxpayer dollars; EPA has already extensively studied the use of phosphogypsum in roads and concluded it is not safe.
Water quality and public health are especially threatened by HB 1191. Phosphogypsum is radioactive, releasing cancer-causing radon gas. It can also contain other carcinogens and toxic, heavy metals like antimony, arsenic, barium, cadmium, chromium, copper, fluoride, lead, mercury, nickel, silver, sulfur, thallium, and zinc. Phosphogypsum presents very high levels of gross alpha and beta radiation, 10 to 100 picocuries per gram (pCi/g), relative to levels in typical soils which are approximately 1 pCi/g.
EPA has prohibited the use of phosphogypsum in roads since 1992 because it found numerous scenarios that would expose the public — particularly road construction workers — to an unacceptably dangerous cancer risk. EPA found that phosphogypsum "contains appreciable quantities of radium-226, uranium, and other uranium decay products." Radium-226 has a 1,600-year half-life and will outlive many roads throughout the state.
EPA found that the use of phosphogypsum in roads can cause adverse effects to nearby surface and groundwater resources through the leaching of trace metals and radionuclides and that these toxins may also be resuspended into the air by wind and vehicle traffic.
Using radioactive phosphogypsum in roads is not a solution to the fertilizer industry's toxic waste problem. Florida should not be a test subject in the industry's reckless experiment.
"To protect the health and safety of Florida residents, and to preserve water and air quality across the state, we respectfully ask that you VETO HB 1191," the letter stated.