Stay in the know about wildlife, water quality, and ecosystems on Sanibel and Captiva Islands and in Southwest Florida
Presentation Spotlights Resilient Architecture & Landscapes
May 15, 2023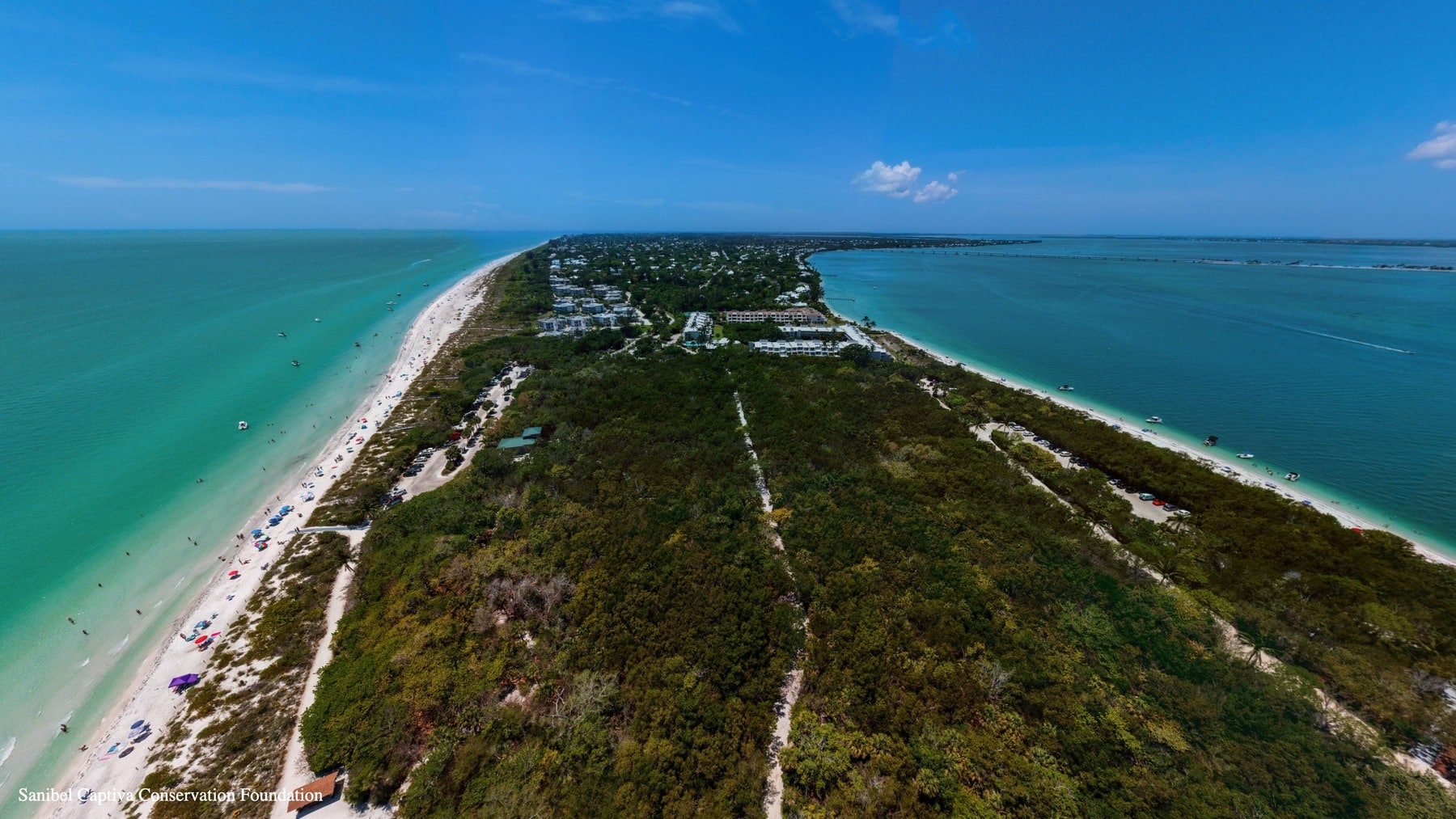 On May 9, SCCF and award-winning architect firm CO-G presented a free virtual discussion about rebuilding and replanting on Sanibel and Captiva in manners that fit our islands' aesthetic and conservation philosophy.
The event was led by SCCF Adult Education Director Jenny Evans and Principal CO-G Architect Elle Gerdeman, who is working with SCCF to redesign our intern housing, which was destroyed during Hurricane Ian. Gerdeman is a Design Critic in Architecture at the Harvard Graduate School of Design.
In working on the intern housing project, Elle and her team have taken a critical approach.
What her team has learned while working with SCCF and researching the history of the islands' architecture, is that the details they have come to love originate from a lineage of ways to manage the islands' weather passively.
"We have been investigating the reasons for each of the architectural details that make the islands look (and act) 'so Sanibel' and 'so Captiva,' as well as the ways we can maintain this tradition and inspire the rebuilding effort," said Gerdeman. "Our ambition is to uncover the Sanibel Style for you in a way that follows best contemporary practices for hurricane resilience, learns from passive climatic strategies, and encourages minimal disturbance to the important ecological and biodiverse barrier islands."
With 18 years of experience at SCCF in the Native Landscapes & Garden Center, Jenny Evans has deep roots and an understanding of what flourishes. With a graduate degree in Public Garden Management from Cornell University, she blends many of her passions in her role as SCCF's Native Landscapes and Adult Education Director, including conservation, horticulture, and education. She also serves as the President of the Florida Association of Native Nurseries; is a member of the Coccoloba chapter of the Florida Native Plant Society, and the Lee County Extension Service Horticultural Advisory Board.