Stay in the know about wildlife, water quality, and ecosystems on Sanibel and Captiva Islands and in Southwest Florida
First Snowy Plover Chicks Hatch
April 17, 2023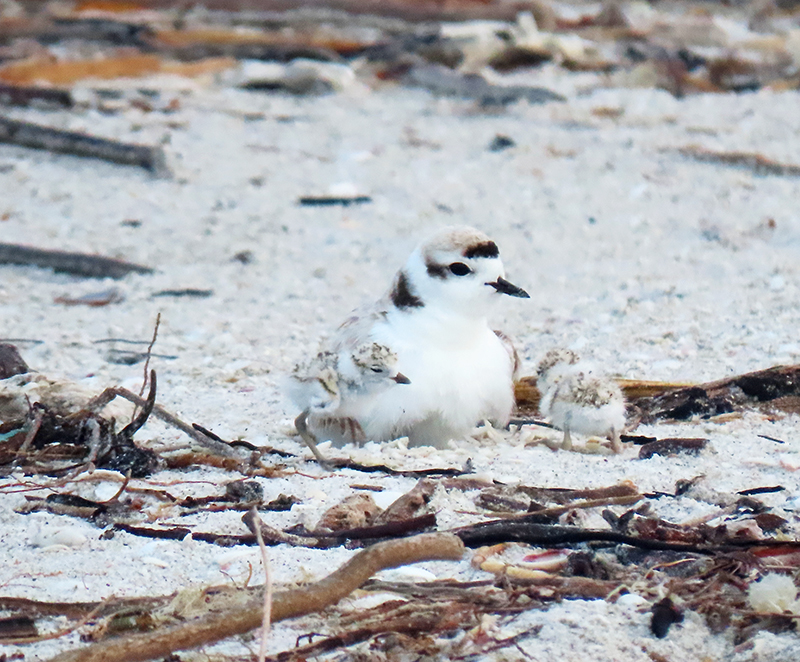 Shorebird chicks are starting to hatch on Florida's beaches, including here on Sanibel and Captiva.
Snowy plovers (Charadrius nivosus) are state-threatened beach nesting birds that raise their chicks on our beaches. The first chicks of the year hatched on Sanibel in mid-April.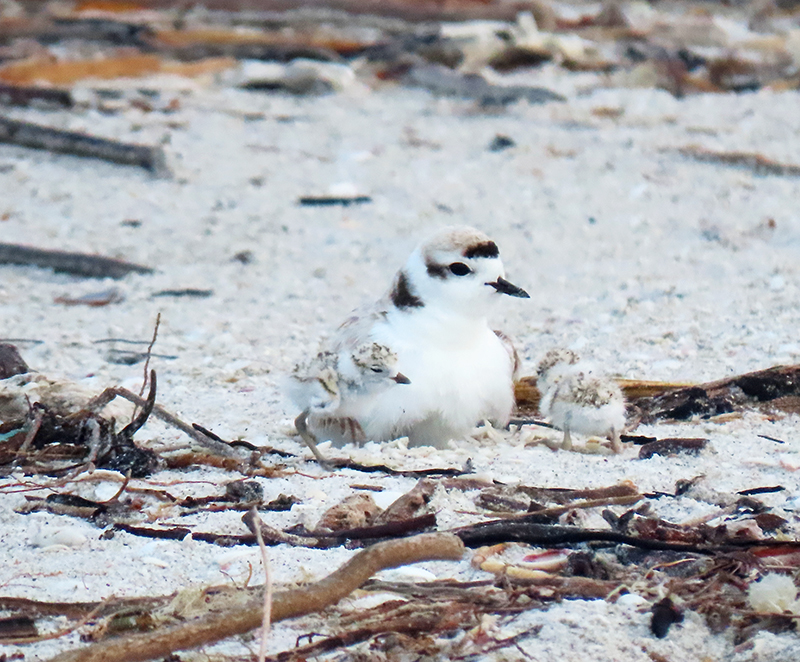 "These tiny chicks are precocial, meaning they are feathered and able to walk and feed themselves within hours of hatching," said SCCF Shorebird Biologist Audrey Albrecht. "So although we protect nesting areas with posts and twine, they often adventure outside the lines in search of food. If you are on the beach with your family, please remember the wildlife that call the beach home are also there with their families."
SCCF has been monitoring nesting snowy plovers on Sanibel for over 20 years. Chicks are monitored until they reach fledging age and are banded with unique color combinations as part of a long-term research project tracking their survival and movements after they leave Sanibel. All snowy plovers are captured and handled by trained biologists operating under state and federal research permits.
Fledglings from Sanibel sometimes return to nest here, while others have been documented nesting at other locations including Siesta Key, Longboat Key, Caladesi island, Bunche Beach, and Fort Myers Beach.
Help protect our beach nesting wildlife, including shorebirds and sea turtles, by being a conscious beachgoer. Please respect posted areas, keep pets on leashes, and pick up all trash, including food items. Discarded food can attract predators to nesting areas, putting eggs and chicks at risk.