Stay in the know about wildlife, water quality, and ecosystems on Sanibel and Captiva Islands and in Southwest Florida
Sunset Cruise Connects Everglades & Water Quality
April 4, 2023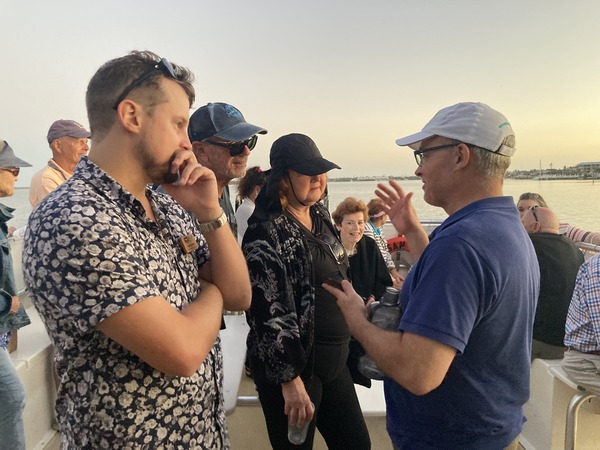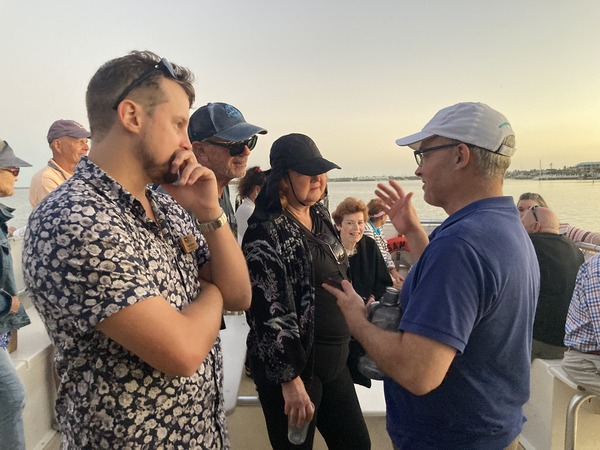 On March 23, the annual Everglades Update set sail with Captiva Cruises to discuss how the water quality around Sanibel and Captiva is dependent on Everglades restoration. Environmental Policy Director Matt DePaolis was joined by Steve Davis, Ph.D., from the Everglades Foundation in leading the conversation.
The two discussed the history of the area, why the health of the Caloosahatchee is connected to the health of the Everglades, and the current status of Everglades restoration.
"Every drop of water from Lake Okeechobee that we can clean and send south to the Everglades is one that won't contribute to nutrient pollution in the Caloosahatchee," DePaolis explained. "Stopping pollution from the lake will solve about 50 percent of our pollution issues, so it's important that we continue to support Everglades restoration."
Davis spoke at length about the benefits of Everglades restoration both to water quality and for carbon sequestration. For every dollar spent in Everglades restoration, $8 are returned to the state in the form of water filtration, tourism, and natural resources, he said.
The talk ended with watching dolphins play in the sunset at Redfish Pass.