Stay in the know about wildlife, water quality, and ecosystems on Sanibel and Captiva Islands and in Southwest Florida
Red Tide Subsiding in Southwest Florida
March 22, 2023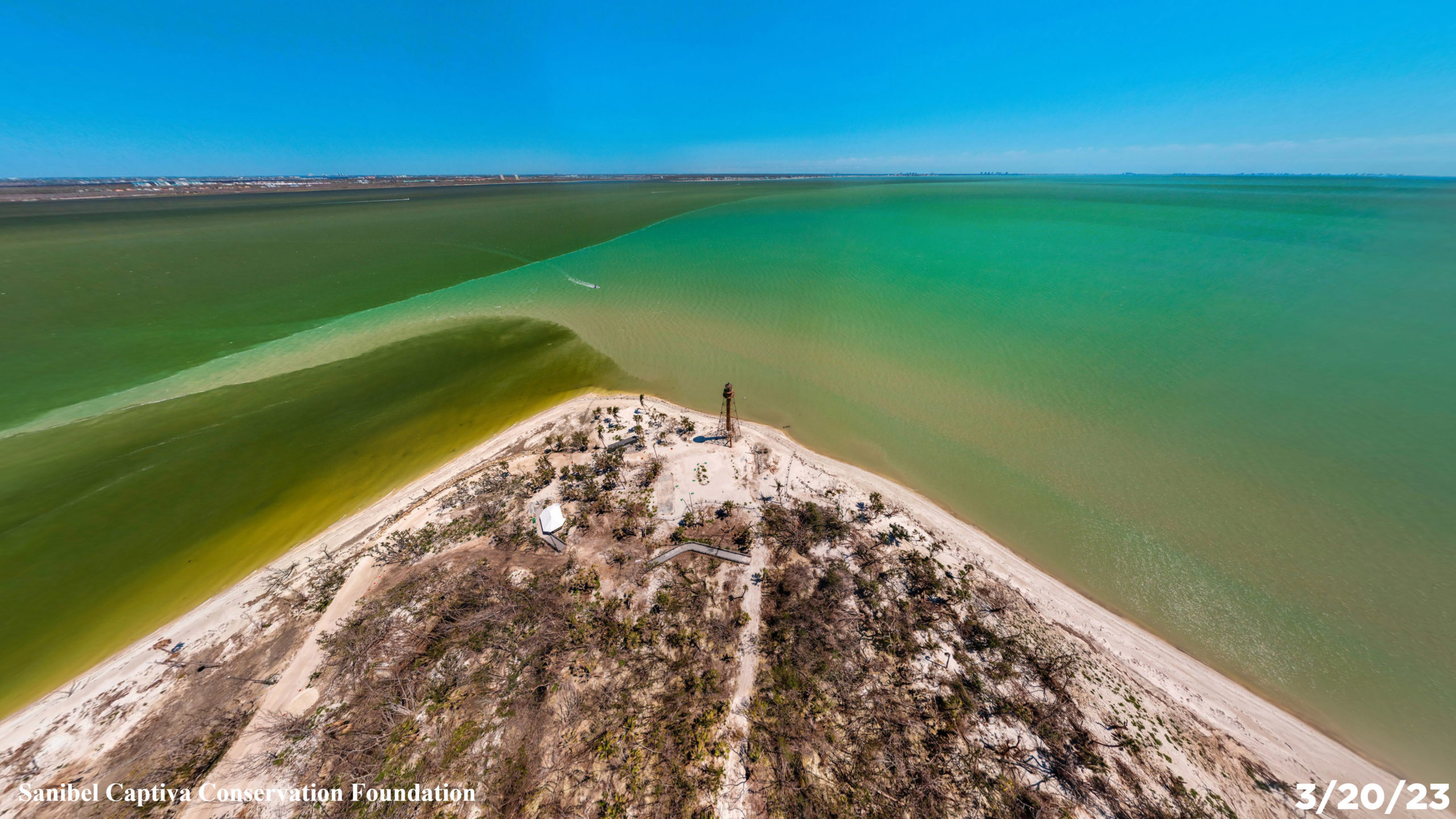 Southwest Florida residents and spring breakers can literally breathe a sigh of relief. Over the past two weeks, red tide has subsided in the region.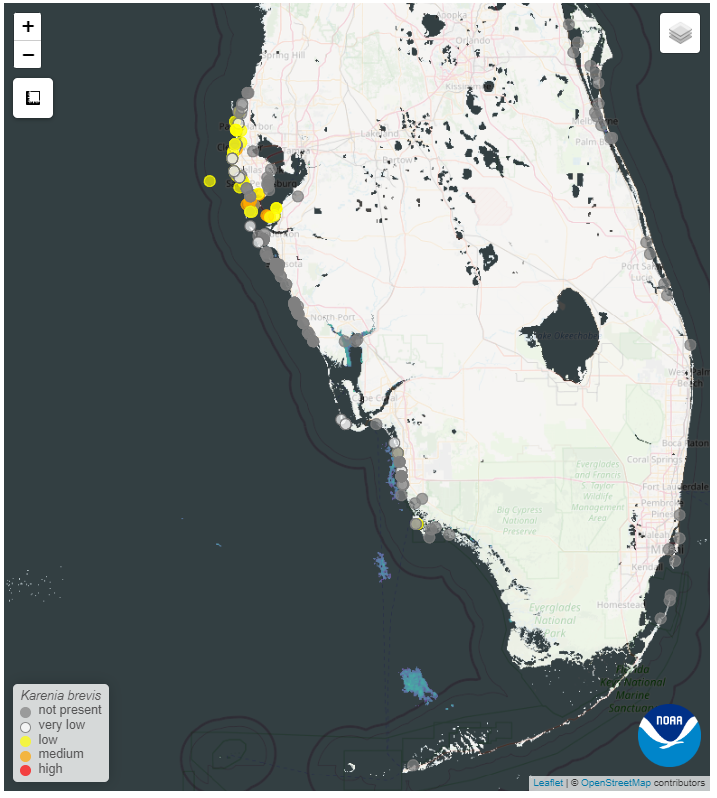 As of March 17, 2023, the Florida Fish and Wildlife Conservation Commission reported 18 out of 79 samples along the Gulf Coast taken the week prior contained bloom levels of the red tide-causing organism Karenia brevis, primarily in Pinellas county to the north. In Lee County, samples had background to low concentrations.
"Beaches in Lee County were recently covered in thousands of decomposing fish, and beachgoers were exposed to brevetoxins released by K. brevis. Today, our beaches are safer and more pleasant." said SCCF Research and Policy Associate Leah Reidenbach.
On some beaches dead fish have been manually removed, and in other areas many fish were naturally washed away by the tide.
"With Lake Okeechobee at 14.87 feet today, we're still concerned about getting the lake low enough before the wet season begins and about the ecology of the lake, which requires lower-stage levels to support wading bird populations at this time of year," Reidenbach said. "That said, with releases to the northern estuaries and lack of substantial rainfall, the lake stage has been declining steadily with a decrease of 0.85 feet in the past month."
SCCF will continue to monitor lake levels, estuary flows, and red tide to keep you up to date with the latest news and information.