Stay in the know about wildlife, water quality, and ecosystems on Sanibel and Captiva Islands and in Southwest Florida
Take a Beach Walk with Sanibel Sea School
March 20, 2023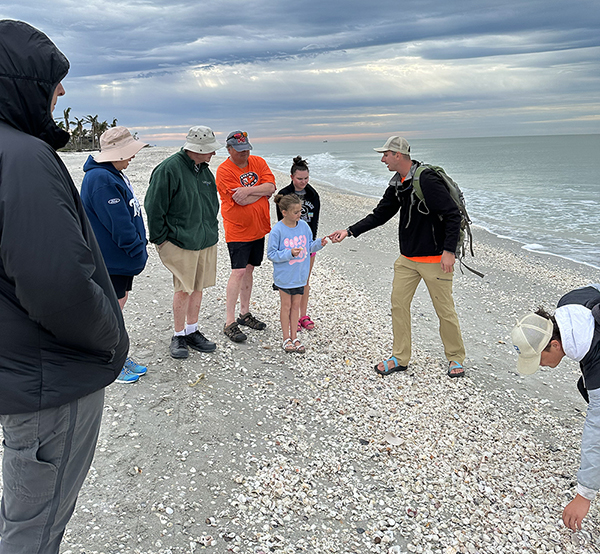 Sanibel Sea School has partnered with Island Inn to offer weekly guided beach walks.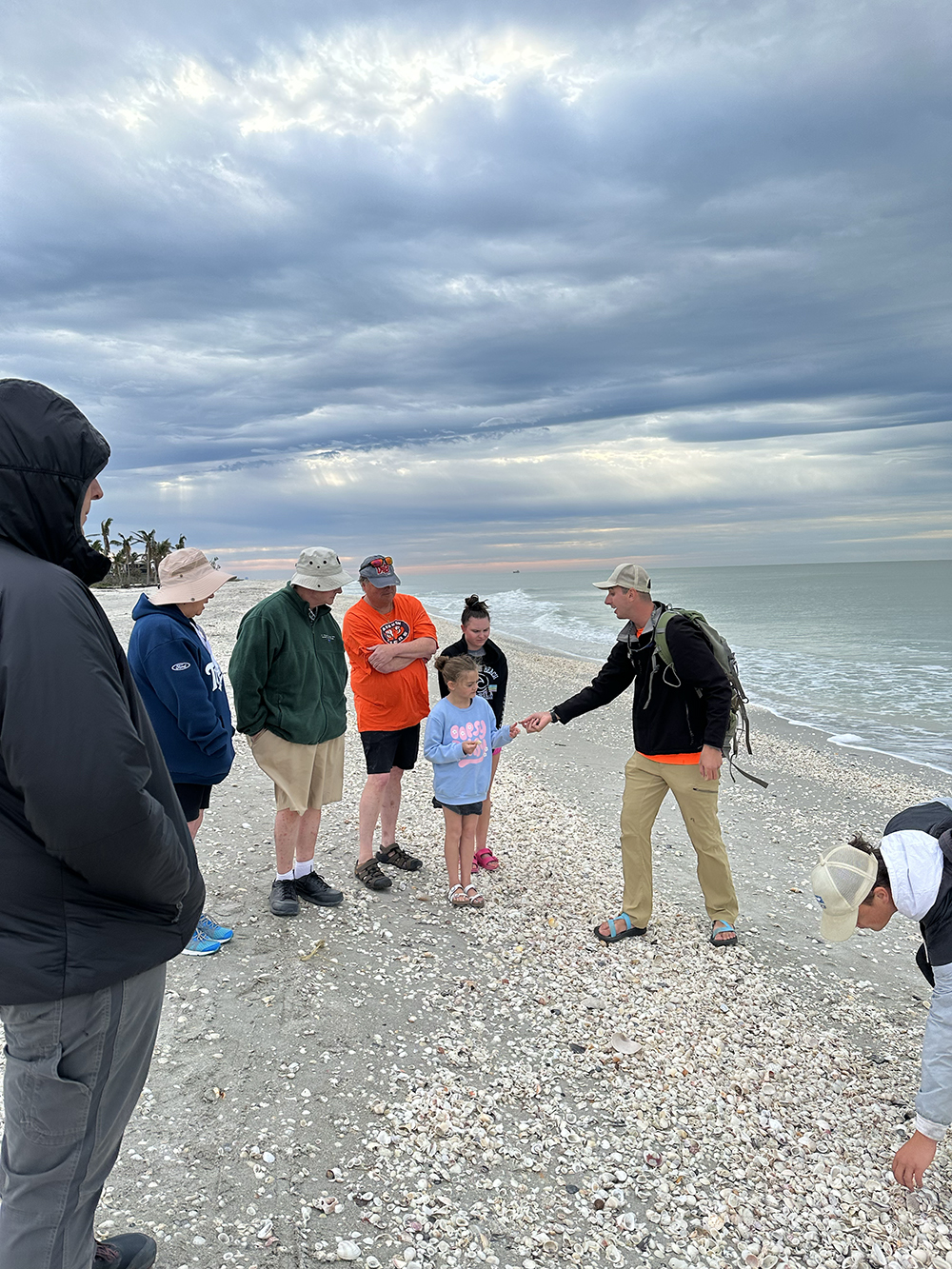 The walks will take place from 9-10:30 a.m. on Wednesdays, starting and ending on the Gulf side of Matthew's Lodge. The first one took place on March 15, when 12 lifelong learners joined Marine Science Educator Joey Garofano for a chilly walk along the coast.
"A slight drizzle didn't stop us from exploring what's washed ashore. There were many interesting finds, including whole sand dollar skeletons, a molt from an iridescent swimming crab, and an alphabet cone," Garofano said. "To top it off, a pod of dolphins swam by as we finished our walk." On these causal guided walks, knowledgeable Marine Science Educators dive deep into the biology of mysterious objects on the beach. They look for fascinating animals and identify shells along the way.
A beach walk with Sanibel Sea School is a perfect way to experience world-class shelling, birding, and wildlife-watching opportunities. No two beach walks are ever the same — the sea has a way of surprising us! Walks are free for guests of Island Inn and $20 per person for the public.