Stay in the know about wildlife, water quality, and ecosystems on Sanibel and Captiva Islands and in Southwest Florida
SCCF Seeks Debris Sightings on Preserve Lands
February 22, 2023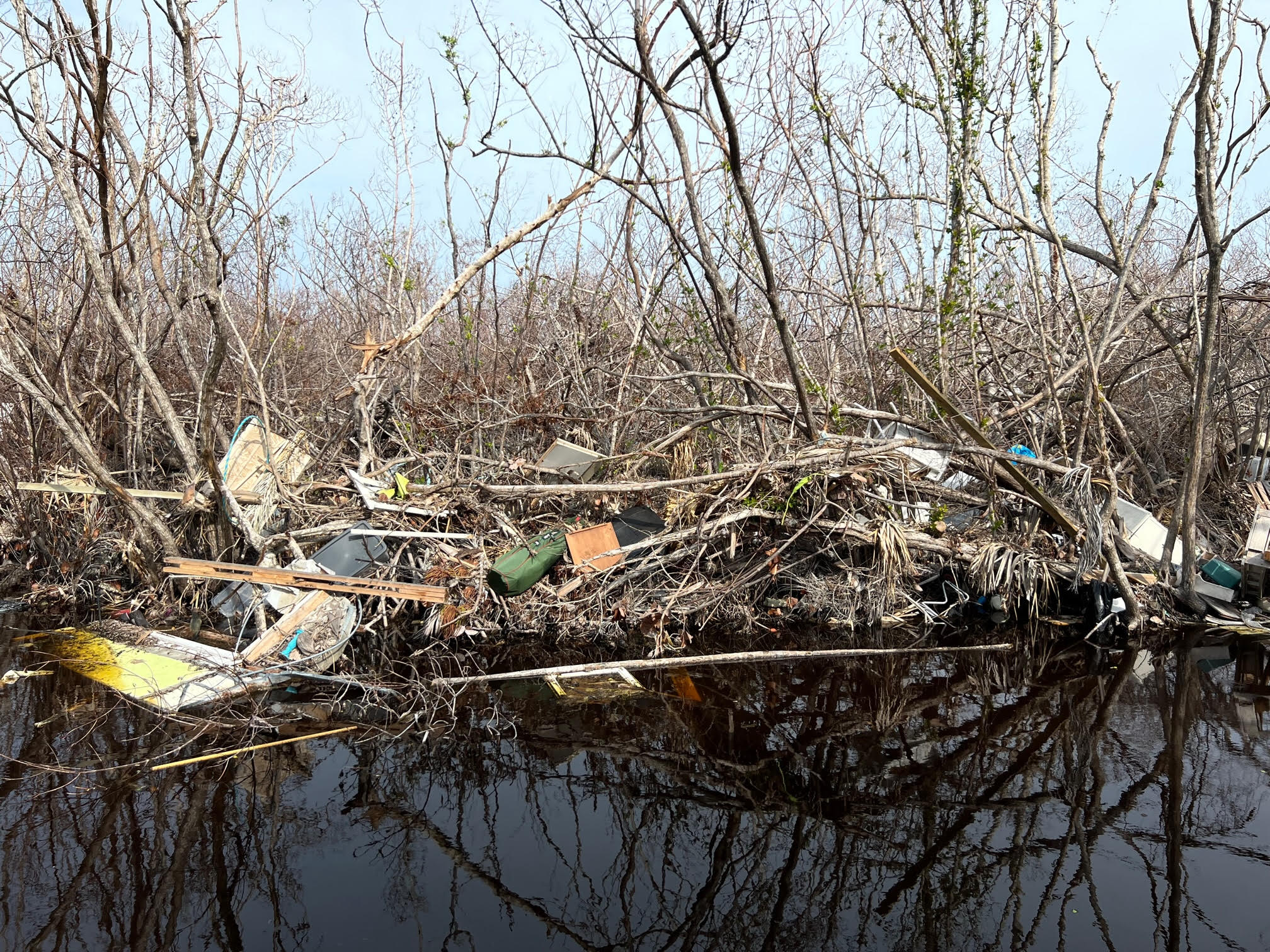 SCCF is asking island residents and businesses to report any debris on SCCF preserve land that is adjacent to your property. Many areas with debris are not visible from the street or from the interior and can only be seen from residential privately-owned lots.
"We appreciate the help in identifying areas where contractors will come to remove debris from SCCF land," said Wildlife & Habitat Management Director Chris Lechowicz. "Debris on private property is the responsibility of the property owner. We are only seeking sightings of debris on SCCF land."
SCCF owns nearly 1,400 acres on Sanibel and over 2,200 acres total in or around Pine Island Sound. As with most properties on the island, large amounts of debris from homes and businesses were scattered on conservation lands primarily from the storm surge.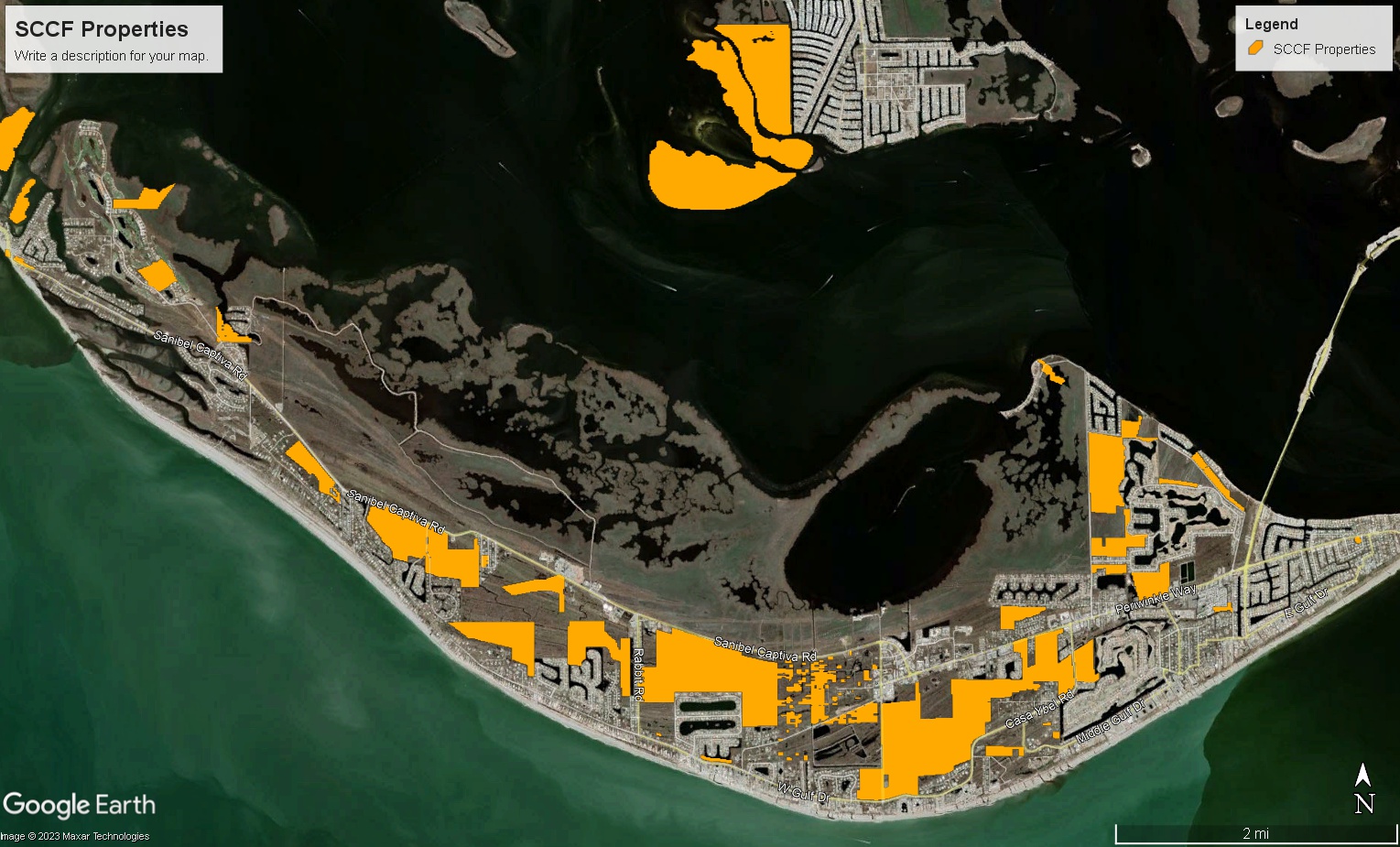 The water rising to unprecedented levels, at least in recent years, resulted in large amounts of construction and demolition (C & D) debris being pushed to the interior and then either settling or being pulled partially back which left a mess that most, if not all, residents can relate with.
"There has been significant progress on the clean-up of C & D debris on SCCF conservation lands so far, but there is a long road ahead in getting to all SCCF properties," said Lechowicz.
The effort began with SCCF staff gutting buildings that had been flooded out and picking up and moving debris to the street for collection. After this stage, volunteer efforts began removing debris from the borders of highly visible SCCF lands, such as the south end of Frannie's Preserve aoff Tarpon Bay Road and Gretchen C. Valade Preserve off Pine Avenue. Coastal Watch Director Kealy McNeal led the amazing teams of volunteers, which included residents and vacationers, on Thursday and Friday mornings in January and February, clearing debris from ten preserves out of a total of more than 40 SCCF preserves on the island.
SCCF also registered with the Florida Division of Emergency Management to remove C & D debris, as well as some dead vegetation on the properties, thanks to our non-profit status. All SCCF properties were included in the application process, including ones off island. A few stipulations in the contract may exclude parts of a few properties, however, the bulk of SCCF parcels will likely be approved and cleaned up.
"We are asking residents to be patient as this is a major effort. Some areas are either hard to access or inaccessible at this time," said Lechowicz. Currently, the contractors have worked on the Brightwater Preserve off West Gulf Drive and the Dunes Preserves off Sandcastle Road.
Residents that live adjacent to SCCF lands should report parcels where hurricane debris (C & D) has accumulated from the storm surge. The contractors can only remove debris from SCCF lands and cannot work on lands owned by other entities or residents. Before filling out the form to report debris, please make sure it is SCCF property.
Volunteers helped clean up visible debris from these SCCF preserve lands in January and February:
Bob Wigley Preserve
Periwinkle Preserve
Bailey Homestead Preserve
Blue Skies Preserve
C.R Johnson Preserve
Frannie's Preserve
SCCF Headquarters Property
Gretchen C. Valade Preserve
Beach Road Preserve
Vinca Way Preserve