Stay in the know about wildlife, water quality, and ecosystems on Sanibel and Captiva Islands and in Southwest Florida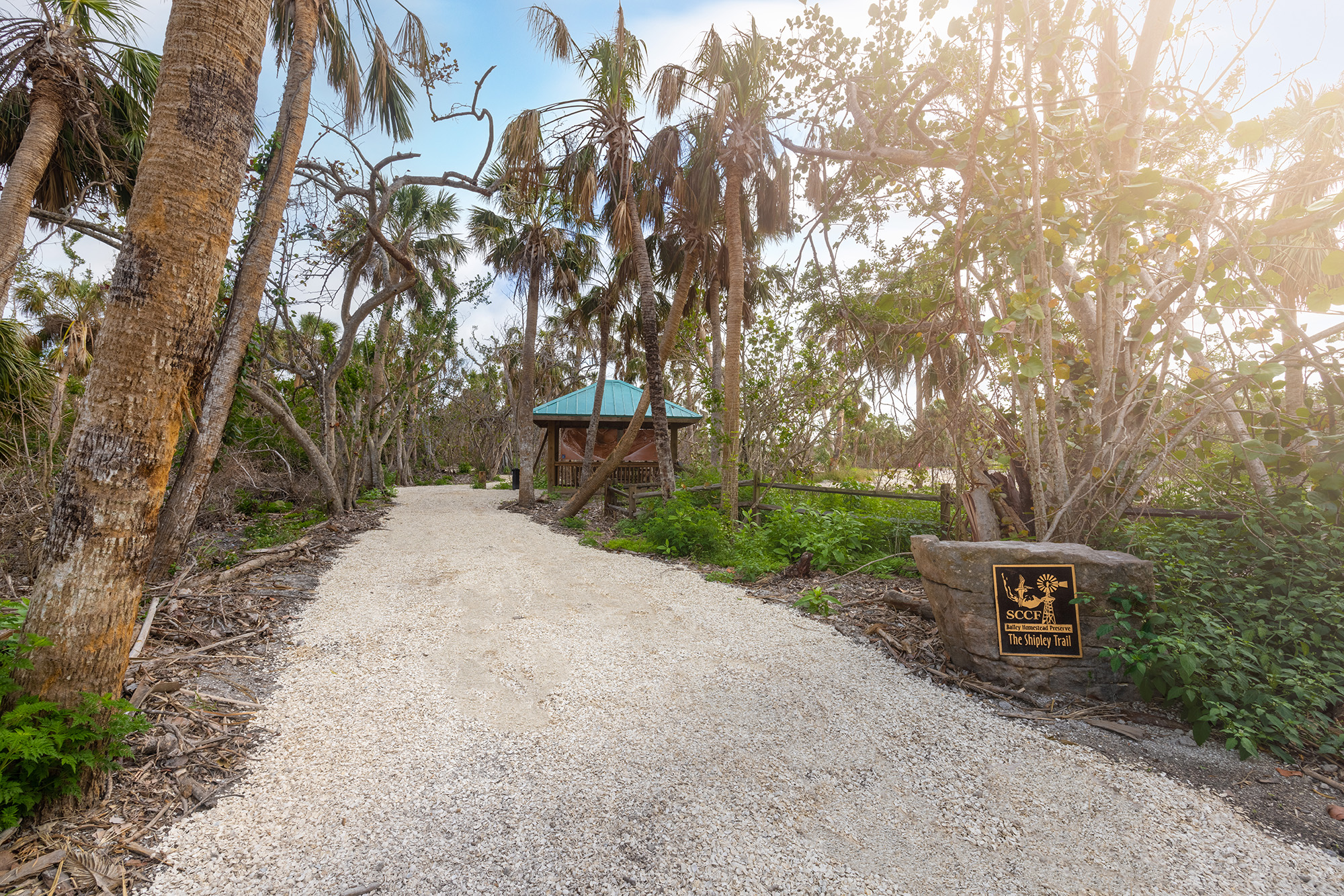 SCCF is pleased to announce the re-opening of the Shipley Trail at our Bailey Homestead Preserve.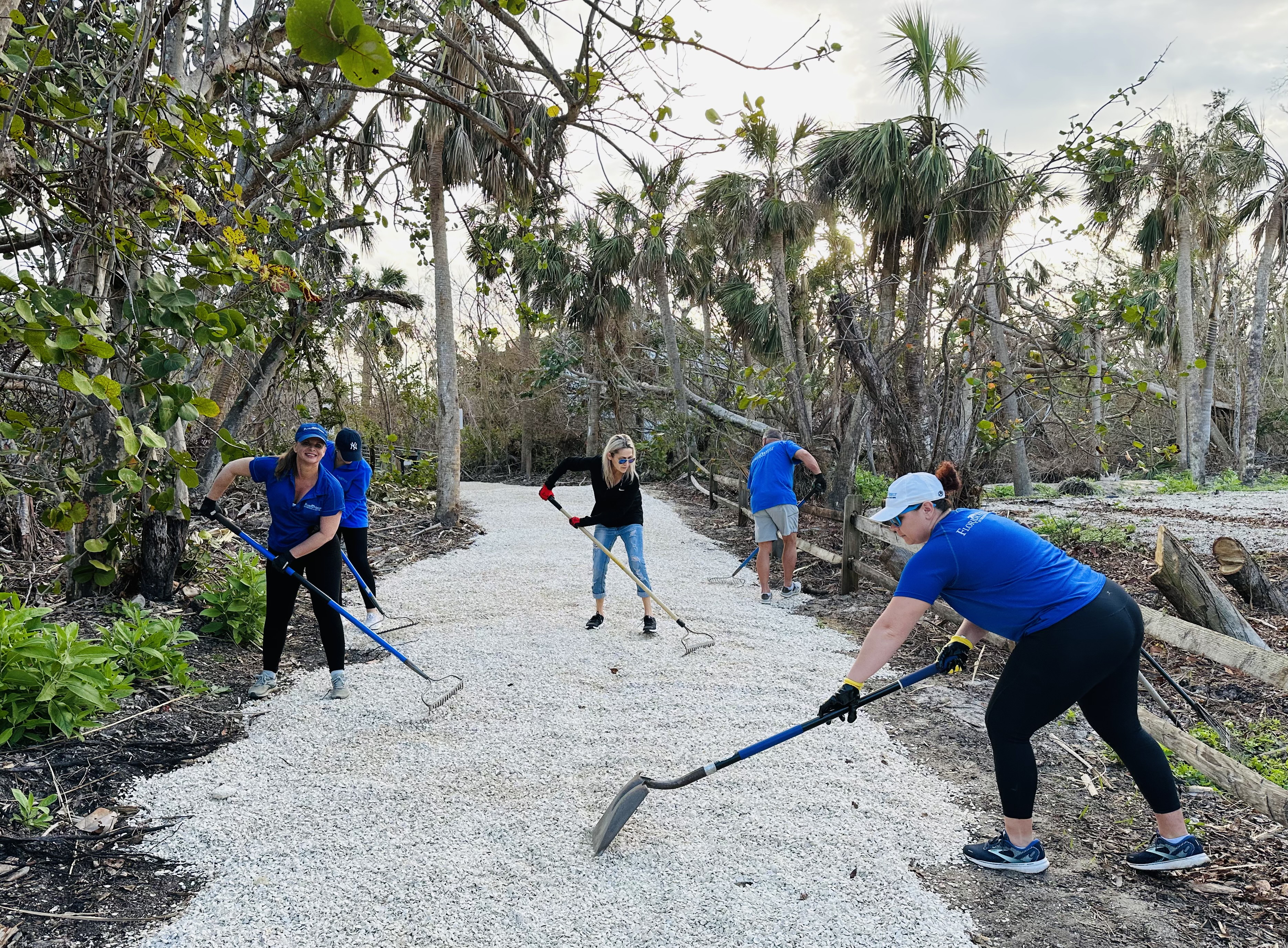 In addition to many hours of labor from SCCF staff to get the trail passable again following Hurricane Ian, a team of volunteers from Florida Weekly helped finalize cleanup last week.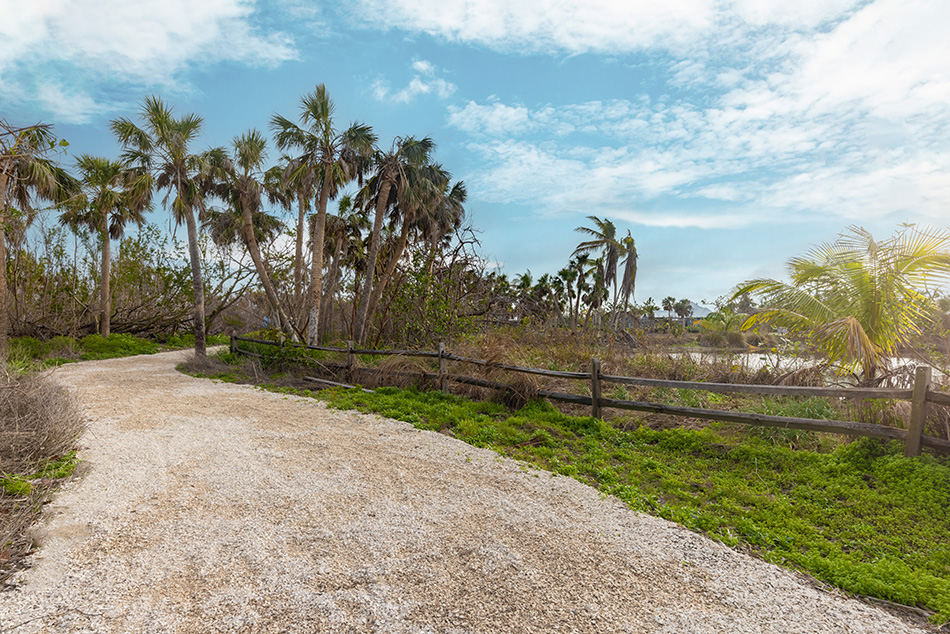 Located at 1300 Periwinkle Way, Sanibel, FL, the Shipley Trail runs alongside SCCF's Native Landscapes & Garden Center before connecting with the Starr D. Thomas Memorial Boardwalk and the City of Sanibel's Pond Apple Trail. The trail is under 0.75 miles with a crushed shell substrate and offers great opportunities for birdwatching.
Because the Roadside City Park parking lot on Periwinkle Way is closed, the public is encouraged to access the trail by foot or during Native Landscapes & Garden Center hours (10 a.m. to 3 p.m. Tuesday through Thursday). In addition, trail-goers should be cautioned that the connecting portions of the trail may still contain some downed vegetation from the hurricane.
"The Shipley Trail was completely covered in vegetation and debris after Hurricane Ian, and we're so thankful to all our staff, volunteers, and partners who have helped us get the area accessible to the public again," said SCCF CEO James Evans. "This is definitely a milestone in our ongoing recovery efforts, and we're thrilled the community will be able to enjoy this property once more."