Stay in the know about wildlife, water quality, and ecosystems on Sanibel and Captiva Islands and in Southwest Florida
Red Tide Bloom Intensifying Around Sanibel
February 8, 2023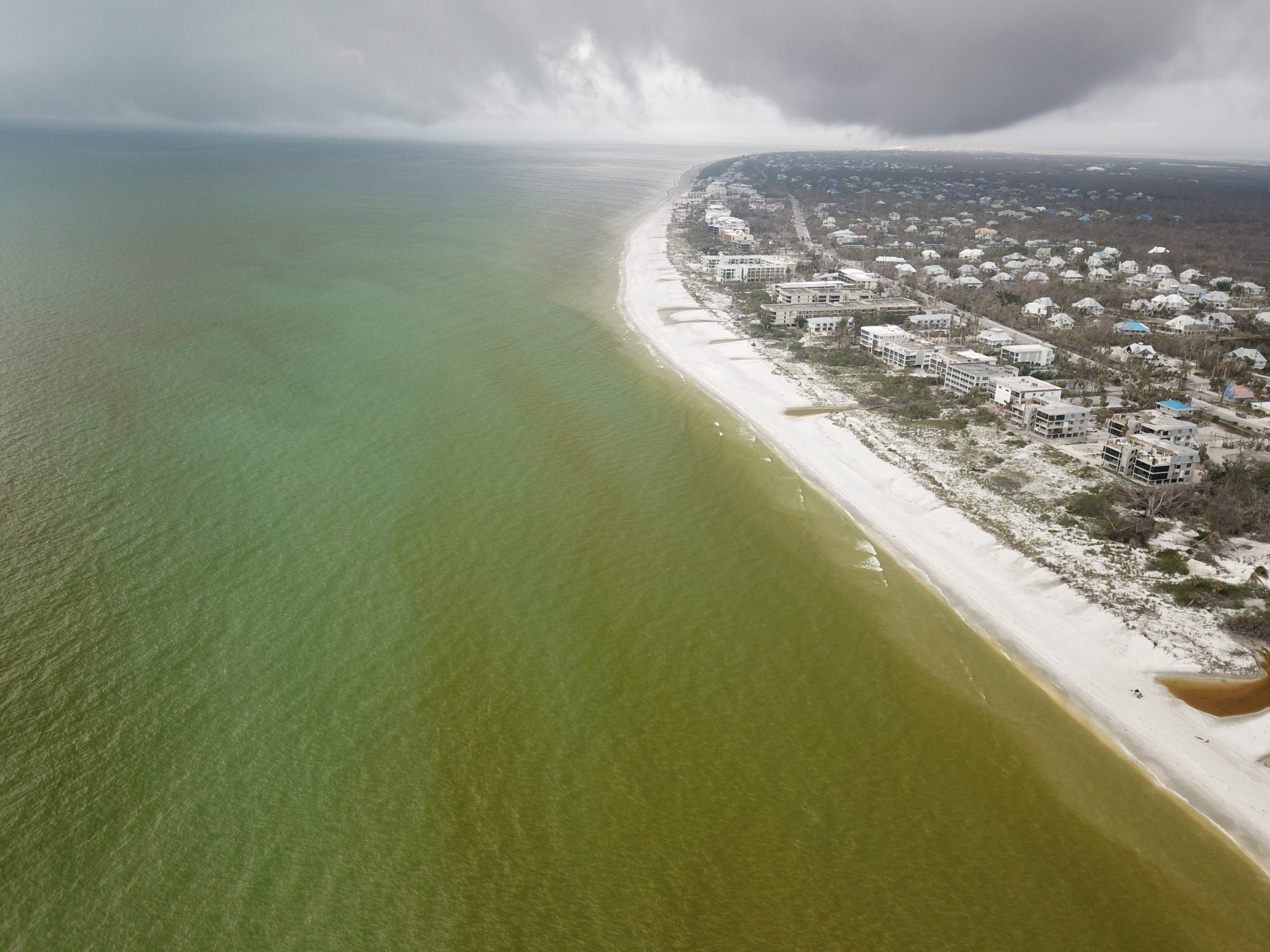 The current red tide bloom has intensified over the past week with reports of fish kills and respiratory irritation increasing on Sanibel.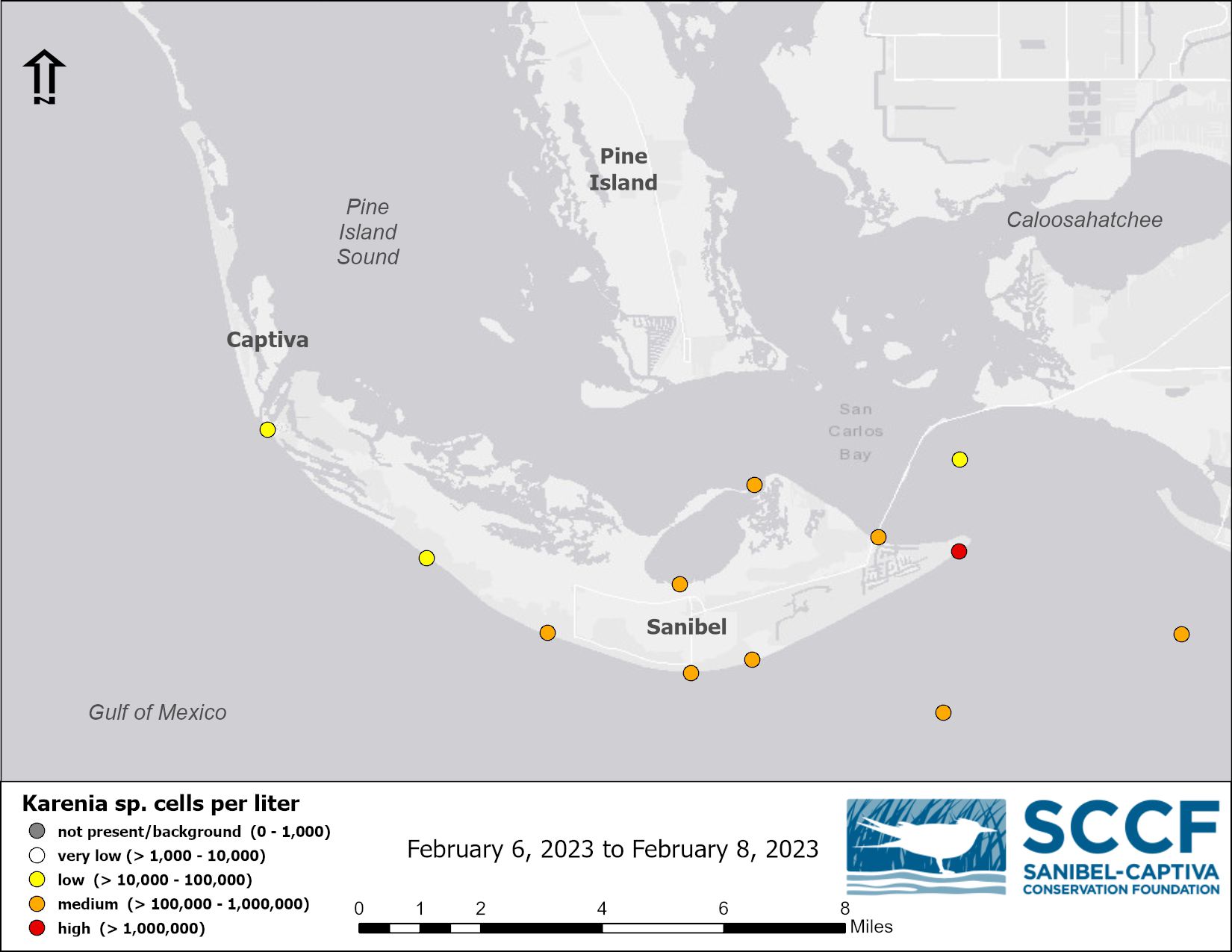 "Several Sanibel residents have reported dead fish on the beach, including hundreds of dead eels, and dead mullet were reported in Kesson Bayou," said SCCF Research & Policy Associate Leah Reidenbach. "SCCF staff reported an abundance of dead crabs along the shoreline from Lighthouse Beach Park to South Seas Resort including calico crabs, swimming crabs, spider crabs, and purse crabs."
The City of Sanibel reported dead mullet between Gulfside City Park and Tarpon Bay Road Beach along with mild respiratory irritation.
"Red tide releases a toxin that not only kills fish and wildlife but can also cause respiratory irritation in humans," said Reidenbach. "A face mask can reduce your exposure to aerosolized toxins if you are experiencing respiratory issues while at the beach."
SCCF observed high concentrations of Karenia spp. at Lighthouse Beach, as well as medium counts at various locations as indicated on this map. The Florida Fish & Wildlife Conservation Commission (FWC) has found eight samples with bloom concentrations in Lee County in the past week.
The NOAA Harmful Algal Bloom forecast is predicting that there will likely be an intensification of the bloom within the next 10 days due to the high concentrations of Karenia brevis combined with the potential for onshore transport due to coastal upwelling.
The City of Sanibel has recently opened limited parking for two public beaches, and at the same time, the Lee County Department of Health has issued red tide alerts for Buck Key (Blind Pass) and Lighthouse Beach Park.
People with health issues such as asthma should avoid areas that have red tide. Visit the SCCF Red Tide Resources page for continual updates on red tide.