Stay in the know about wildlife, water quality, and ecosystems on Sanibel and Captiva Islands and in Southwest Florida
Gopher Tortoise Surveys Reveal Loss of Burrows
January 25, 2023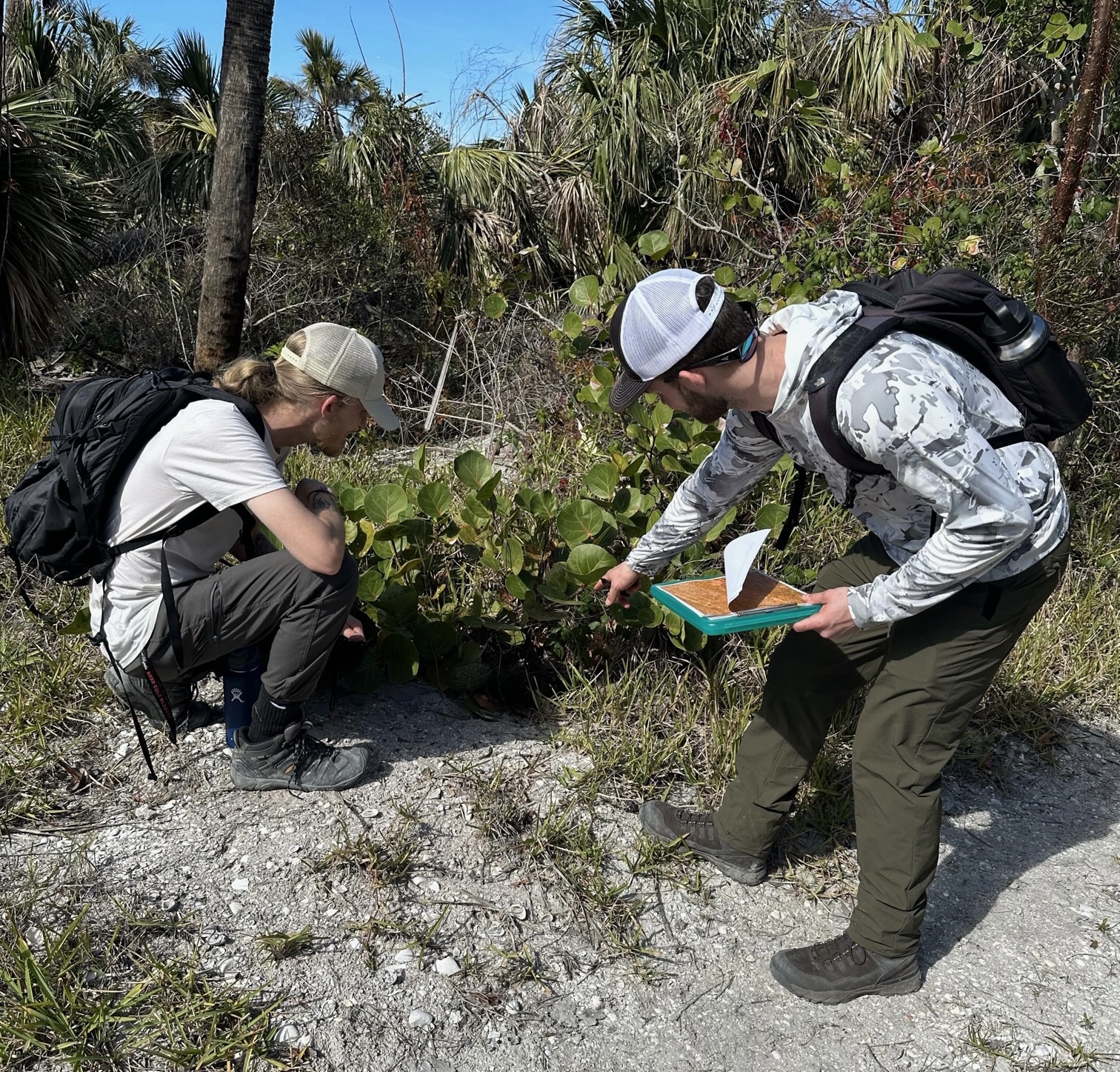 Gopher tortoise (Gopherus polyphemus) surveys are a very important part of land management on Sanibel. As a keystone species, gopher tortoises can be used to measure how well the habitat is being managed. They prefer open-canopy uplands with diverse, and abundant, grasses and ground cover plants. When these areas succumb to the succession of woody shrubs and hardwood trees, tortoises often leave the area in search of their preferred habitat.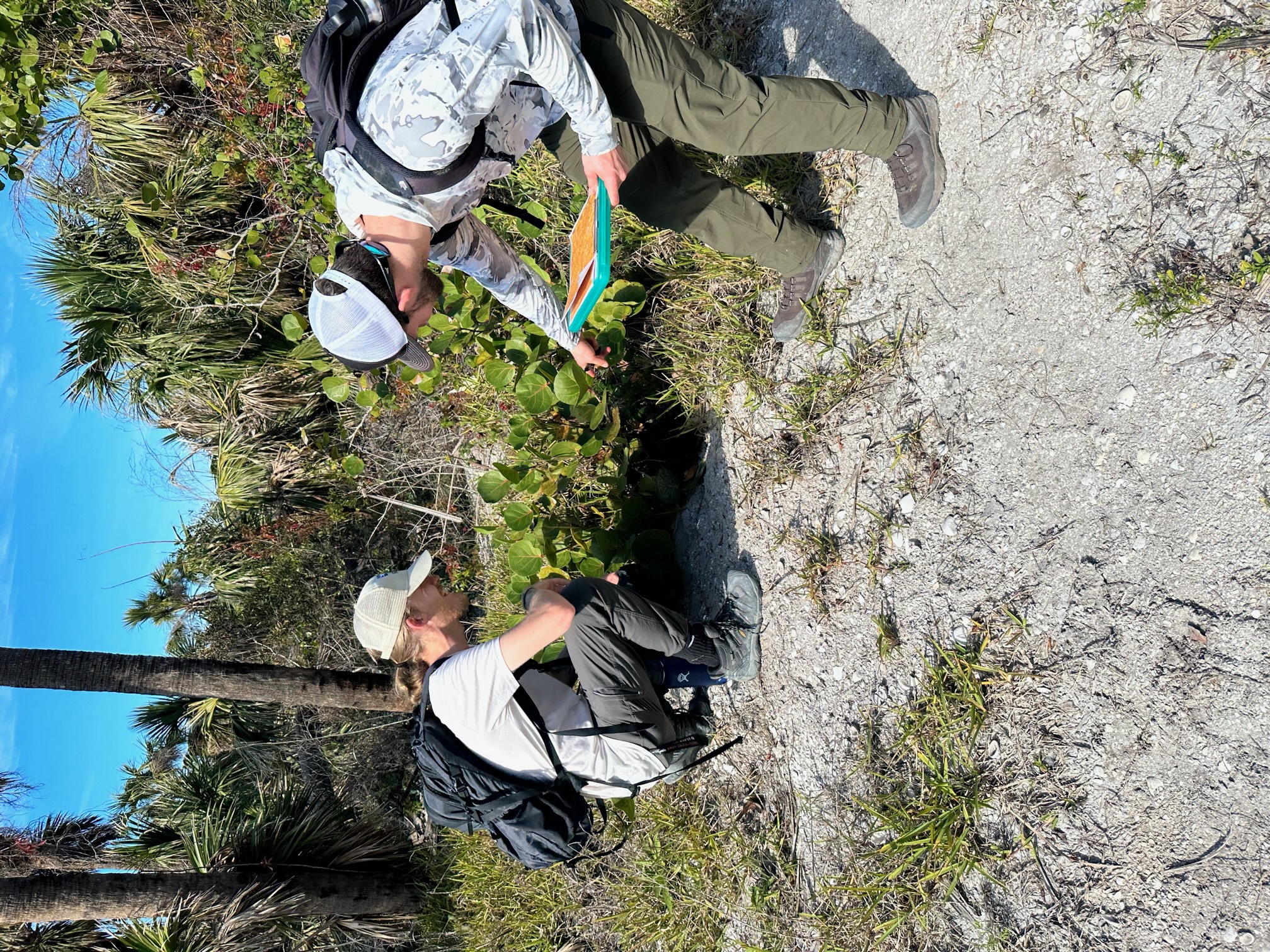 Five SCCF properties — Frannie's Preserve, C. R. Johnston Tract, Dayton Preserve, Walker Preserve, and the Wulfert Gopher Tortoise Preserve — are surveyed annually for gopher tortoise burrows. When a tortoise burrow is found, it is assessed as active, inactive, or abandoned depending on its current state.
"These numbers are plugged into a formula that is used to obtain the estimated tortoise abundance in a given area," said SCCF Wildlife & Management Director Chris Lechowicz. "This formula is used around the state and was actually developed on Sanibel."
Hurricane Ian devastated many neighborhoods, businesses, and condominiums near the beach and severely affected natural areas by inundating these ecosystems with salt water and bringing residential debris far into conservation areas.
"The downed trees, debris, and slippery muck from the storm surge made our surveys very challenging this year, so we received assistance from another SCCF department — the Sanibel Sea School — to help us search for burrows," said Lechowicz.
Many gopher tortoises, as well as other wildlife, were displaced on the island. The Dayton Preserve had 21 active and two inactive burrows in 2021. There are no remaining active or inactive burrows post-hurricane. This preserve, on Tarpon Bay Road and West Gulf Drive, is very close to the beach and does not have very high elevation as compared to other areas on Sanibel.
The areas near West Gulf, Middle Gulf, and East Gulf Drives took on the worst damage on the island due to the rising water. However, two SCCF properties on the west end of the island, Walker and the Wulfert Gopher Tortoise Preserve had similar gopher tortoise burrow counts as last year because of the elevation of the area. Habitat changes, as a result of the hurricane, will result in some tortoises and other forms of wildlife seeking out optimal areas on the island to dig burrows or set up new home ranges.