Stay in the know about wildlife, water quality, and ecosystems on Sanibel and Captiva Islands and in Southwest Florida
Sunrise Shell Count Finds Many Live Mollusks
January 24, 2023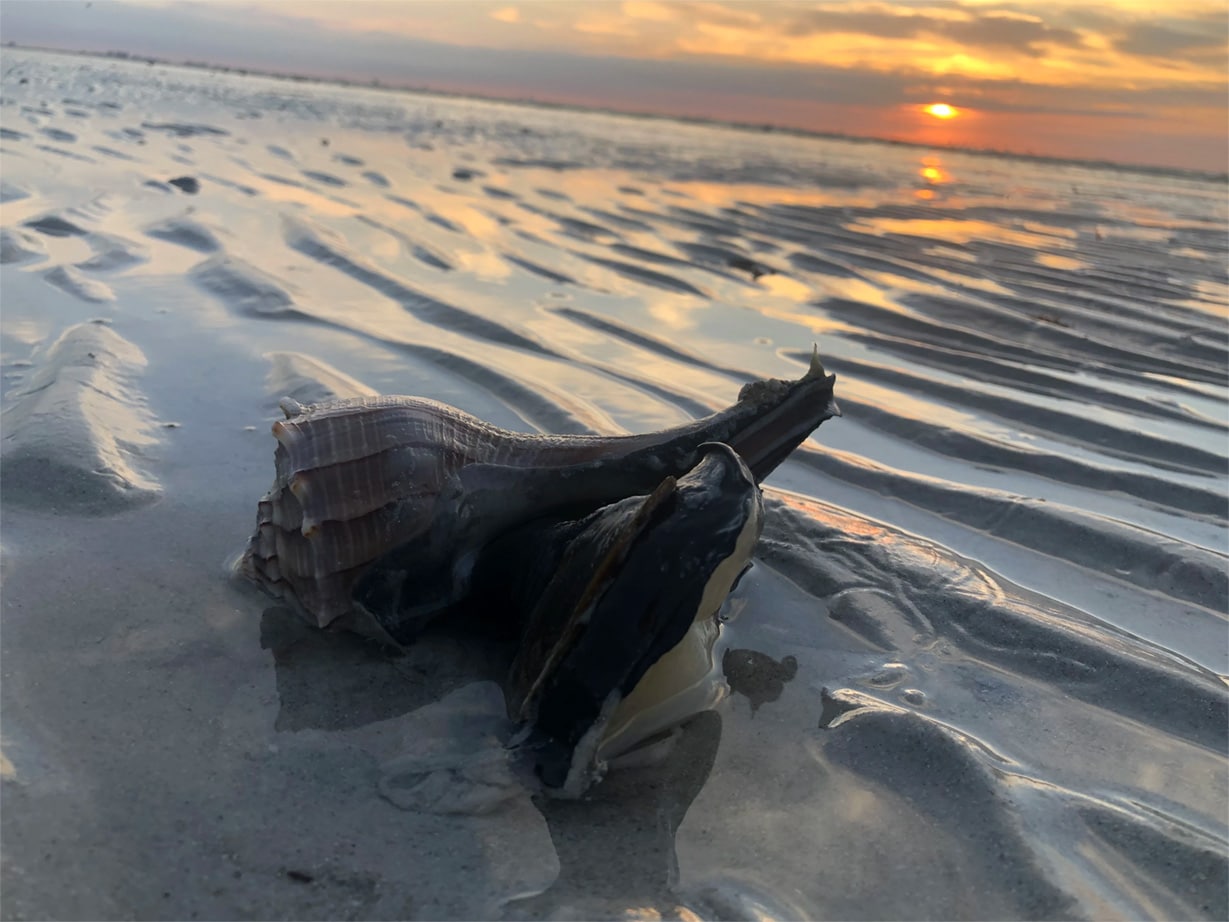 A group of 27 volunteers observed more than 1,400 live mollusks and thousands of colorful coquinas as they examined 12 miles of shoreline at sunrise on Jan. 22 as part of the 2023 Live Mollusk Count.
SCCF partnered with the Bailey-Matthews National Shell Museum for the count to collect important post-hurricane baseline data on the health of the mollusk population on Sanibel's shore. 
As the three top species, the count identified more than 500 Atlantic Giant Cockles (Dinocardium robustum), one of the largest shallow water bi-valves, over 300 adult Florida Fighting Conchs (Strombus alatus), one of the islands' most abundant and best-known mollusks, and 160 Pear Whelks (Fulguropsis spirata), a smaller right-handed cousin of the renowned Lightning Whelk (Sinistrofulgur sinistrum).
"In my opinion, the 2023 Live Mollusk Count was a great success! Participants were able to observe a large number of live mollusks along the study area," said José H. Leal, Ph.D., Science Director & Curator at the Shell Museum. "The count will serve to provide comparisons with similar data gathered in January 2022 by members of the Sanibel-Captiva Shell Club and National Shell Museum volunteers. These comparisons will help provide insights on the general effect of Hurricane Ian on local populations of sand-inhabiting mollusks."
The group of volunteers, which included island residents as well as other shell enthusiasts, enjoyed light breezes and cool temps for the early morning adventure at the lowest tide of year. In teams of two, they walked a half- or one-mile segment of Sanibel's beaches to count the live mollusk species observed on beaches and in the shallow waters that could be seen from the water's edge.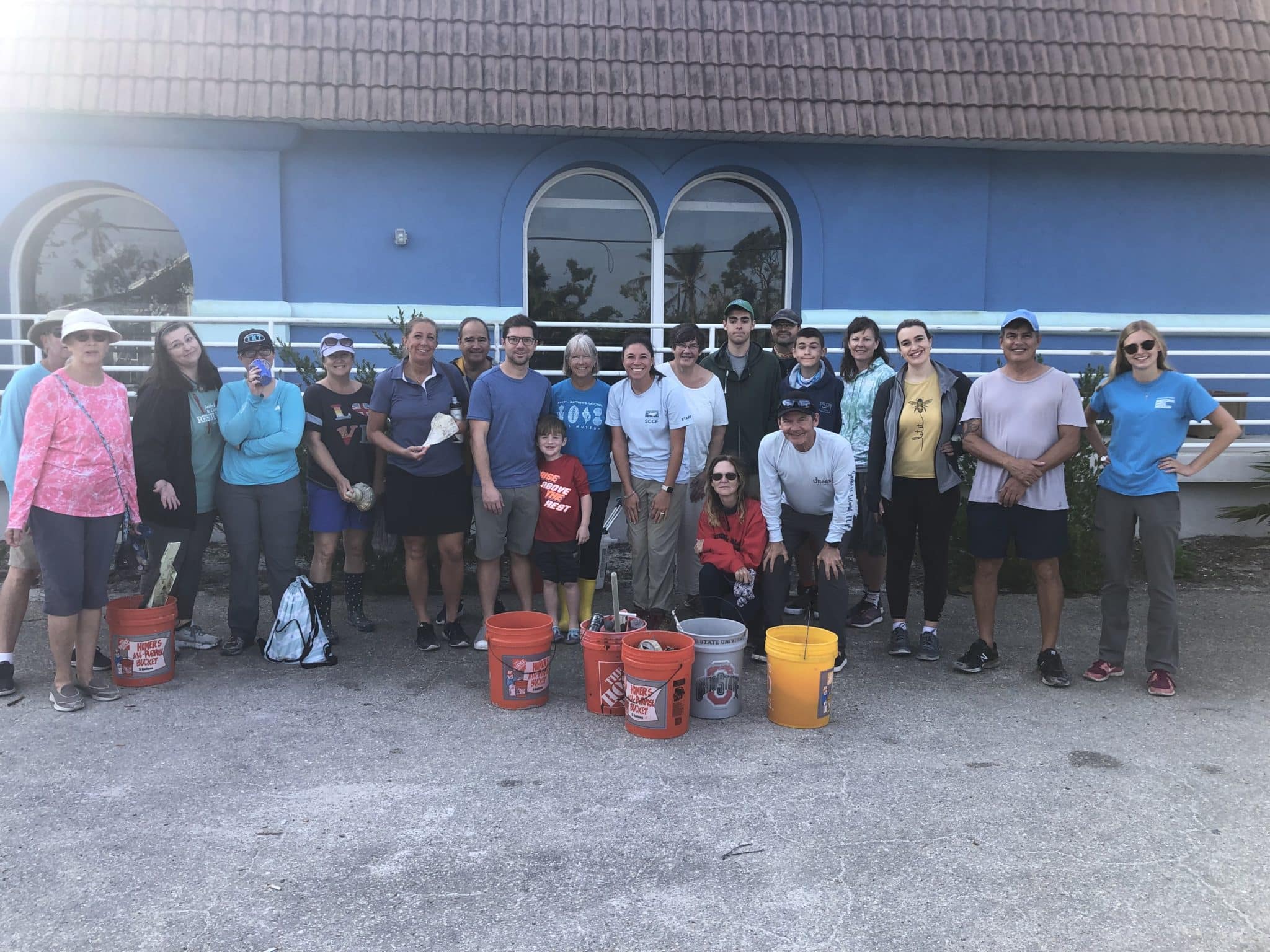 "We were thrilled to partner with the Shell Museum on this important initiative," said Kealy McNeal, SCCF Coastal Watch Director. "Once again, we were amazed by how quickly all the volunteer slots filled up. Our community has been so generous with their time in helping with many aspects of post-Ian clean-ups and wildlife counts." 
With red tide counts at medium levels last week at Lighthouse Beach, the volunteers also noted over 100 dead fish and one dead loggerhead sea turtle (Caretta caretta) on Lighthouse Beach, which was reported to SCCF's sea turtle team.
A live White Baby Ear (Sinum perspectivum), which looks like a flattened moon shell, was the most surprising of find of the count. Three classes of mollusks were spotted in total, including gastropoda, bivalvia, and polyplacophora.
Stay tuned for reports on the comparative findings to see how the numbers compare to last year's count.