Stay in the know about wildlife, water quality, and ecosystems on Sanibel and Captiva Islands and in Southwest Florida
Solar Co-Op Launching for Lee & Collier Counties
January 11, 2023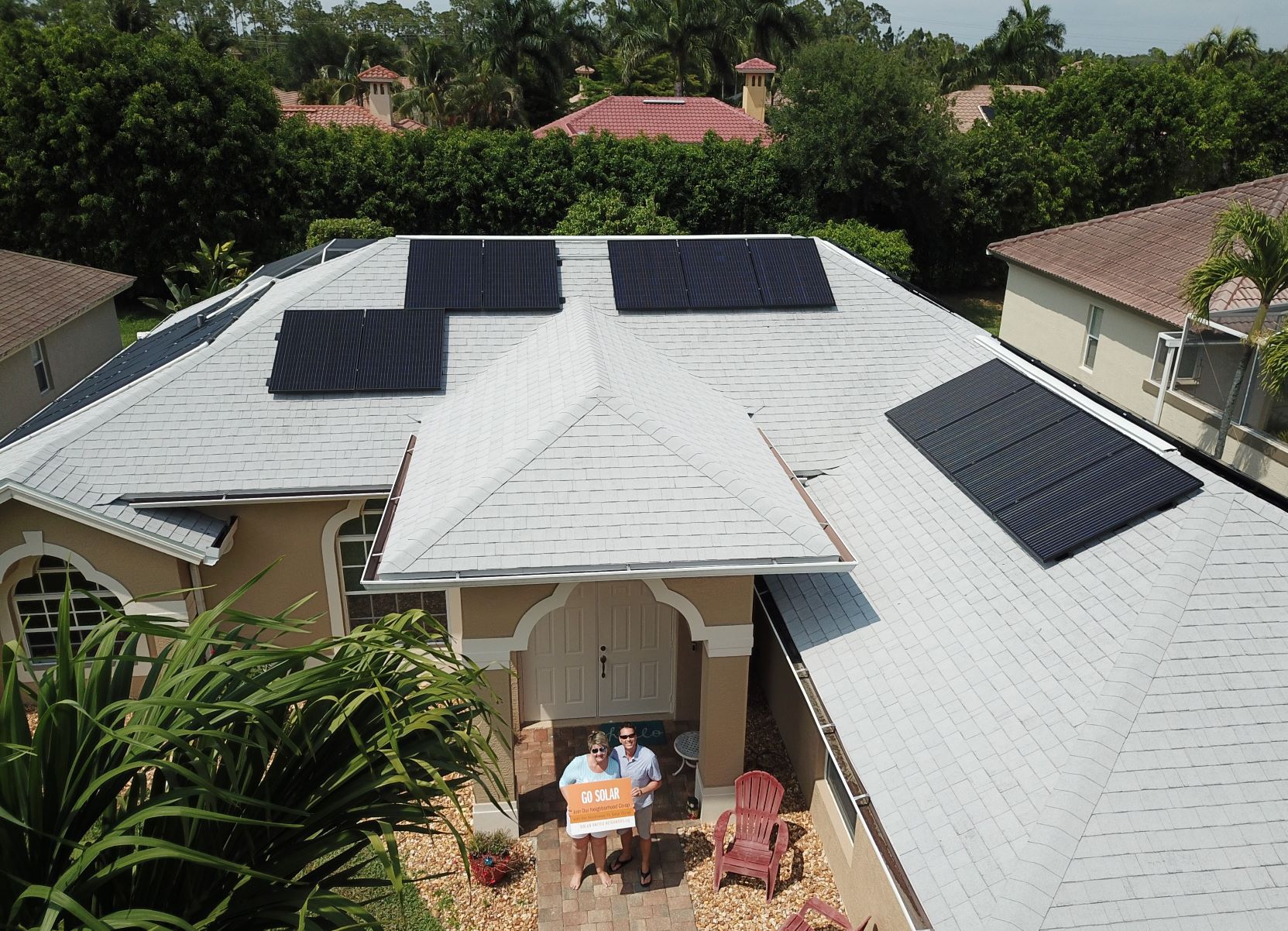 The Sanibel Captiva Renewable Energy Working Group – co-founded by SCCF CEO James Evans and local Sanibel resident Bob Moore and with representation from many local organizations – has teamed up with the nonprofit Solar United Neighbors (SUN) to launch a local solar co-op.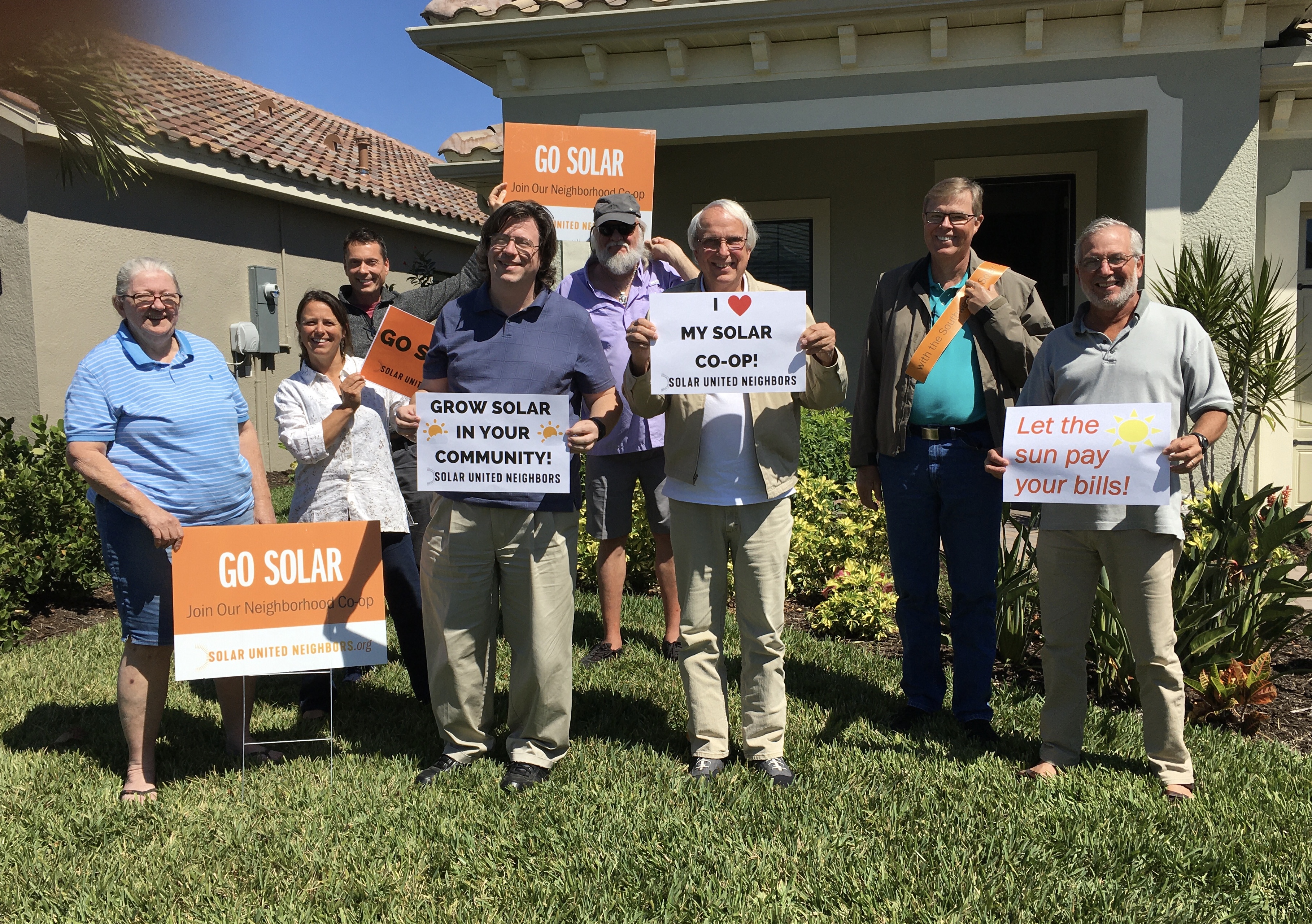 The co-op was officially announced during the Community and Climate Summit on Jan. 17. The co-op is available to Sanibel and Captiva Islands, and more broadly to those in Lee and Collier Counties.
The solar co-op will help area homeowners and small business owners learn about solar together and purchase solar panels at a group rate from a single installer.
Partnering on the co-op are the City of Sanibel, Sanibel-Captiva Islands Chamber of Commerce, Bailey's General Store, Sanibel-Captiva Renewable Energy Working Group, All Faiths Unitarian Congregation, Committee of the Islands (COTI), Engage Estero (formerly ECCL), Growing Climate Solutions, The Climate Reality Project – Lee County Chapter, SCCF, League of Women Voters Collier County, and the "Ding" Darling Wildlife Society – Friends of the Refuge.
"We are excited to support this solar co-op for Southwest Florida," said Evans. "Harnessing energy from the sun just makes good economic sense and should be embraced by everyone in the Sunshine State."
Together, co-op members will leverage their numbers to get competitive pricing and quality solar installations. After a competitive bidding process facilitated by SUN, a group of volunteers from the co-op will select a solar company to complete the co-op installations.
"Bailey's General Store has enjoyed great success since we first utilized the solar co-op model in 2020. We're excited at the opportunity to increase our energy production beyond the 480 panels currently in operation. Rooftop solar fits well with our environmental and financial business strategy for economic recovery in the next 24 months," said Richard Johnson, Owner of Bailey's General Store. "We're fortunate a majority of our 480 panels survived the Category 5 winds during Hurricane Ian. As we make plans to rebuild, solar and other resilient energy technology will play an integral role in reopening our doors and returning to normal."
Joining a co-op does not obligate members to purchase solar or chargers. Instead, each member will have the option to individually purchase panels and electric vehicle chargers based on the installer's group rate. Sign-up will be open until April 30.
JOIN FOR FREE: Sign up for the Southwest Florida 2023 Solar Co-op.
Attend an in-person Solar 101 info session on Tuesday, Jan. 17, 6 p.m. – 7:30 p.m. at the Estero Park and Recreation Center (9200 Corkscrew Palms Blvd., Meeting Room 103A Estero, FL 33928). The solar experts at SUN will walk you through solar technology, economics, incentives, and how the co-op works. Click here to register.
SUN will offer a virtual Florida Solar 101 virtual webinar about their co-ops on the evenings of Jan. 28 and Jan. 30 at 6 p.m. for those who cannot attend the Estero event. Click here to register for Jan. 28, and click here to register for Jan. 30.
LEARN MORE: Register for upcoming informational webinar and events.
SCCF will share details on additional in-person and virtual info sessions as they become available.