Stay in the know about wildlife, water quality, and ecosystems on Sanibel and Captiva Islands and in Southwest Florida
Adopt a Mangrove To Aid Restoration
January 9, 2023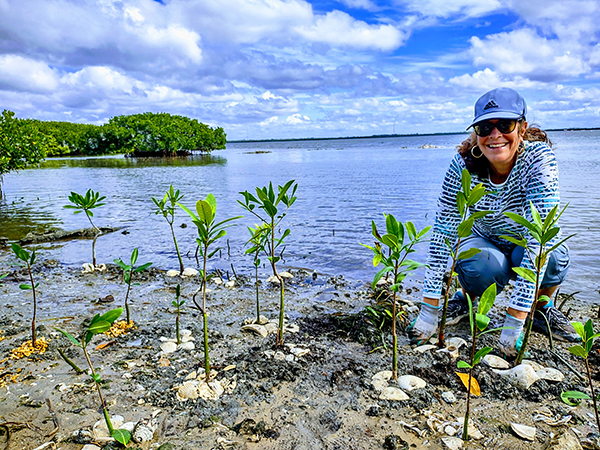 SCCF Coastal Watch's Adopt-A-Mangrove program invites local community members to "adopt" mangroves to nurture at their homes. The adopted plants will eventually be returned to SCCF and planted at one of SCCF's many shoreline restoration sites this year.
Those interested in becoming a 'Mangrove Mama' or 'Propagule Papa' can pick up their mangrove seedling(s) between 12-2 p.m. on Jan. 24-26 during the re-opening week of our Native Landscapes & Garden Center at the Bailey Homestead Preserve, located at 1300 Periwinkle Way, Sanibel, FL.
SCCF will provide the mangrove seedling and a pot, however, due to Hurricane Ian sweeping away all of our soil, we ask that volunteers provide a substrate for the mangroves once they get home.
"It's undeniable that mangroves played a crucial role in protecting Sanibel during Hurricane Ian, and unfortunately several mangroves throughout the area were lost and need to be restored," said Coastal Watch Director Kealy McNeal. "The Adopt-A-Mangrove program is just the beginning of the process to restore our shorelines."
If you have any questions, please email kmcneal@sccf.org.
The garden center's hours are Tuesdays through Thursdays from 10 a.m. to 3 p.m.