Stay in the know about wildlife, water quality, and ecosystems on Sanibel and Captiva Islands and in Southwest Florida
New Post-Hurricane Replanting Guide
December 22, 2022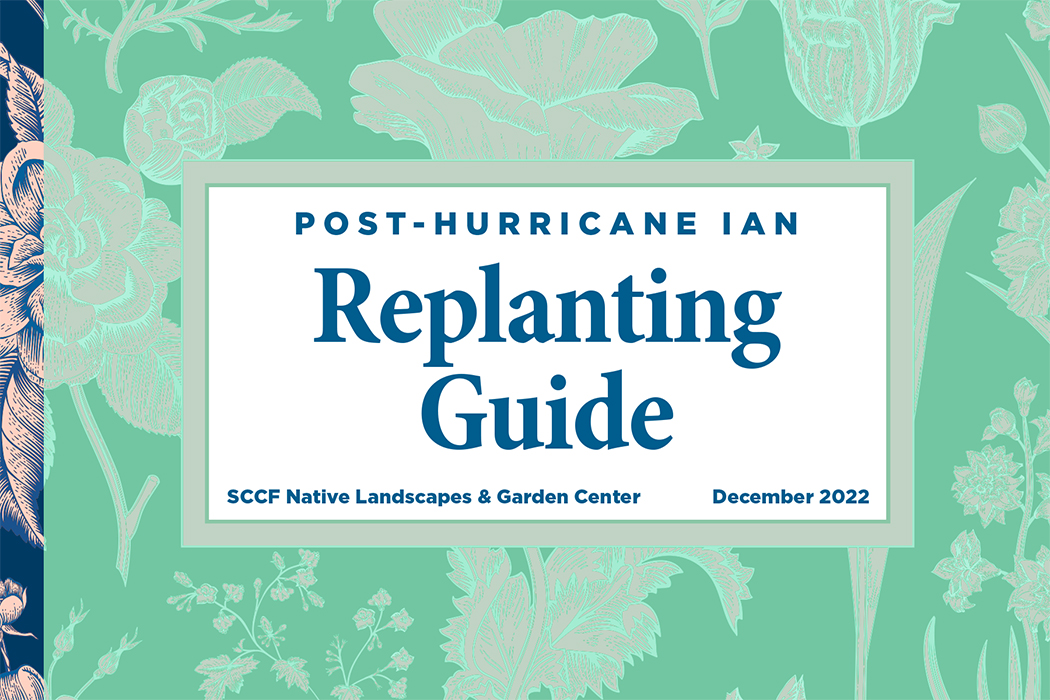 The SCCF Native Landscapes & Garden Center's new Post-Hurricane Ian Replanting Guide offers tips for re-vegetating lawns and landscapes in Southwest Florida following Hurricane Ian, with a focus on storm-resilient native plants.
In the aftermath of the storm — which impacted plants and soil alike — the replanting guide serves to answer many of the questions staff have received since the storm.
"Since its founding, SCCF has advised islanders on best practices for native landscapes that create habitat for wildlife and pollinators, protect water quality, conserve water, and provide natural beauty," said Adult Education Director Jenny Evans. "This publication continues that mission, and we hope it can be a source of inspiration for our community as we continue to rebuild in the New Year."
The Native Landscapes & Garden Center, located at the historic Bailey Homestead Preserve at 1300 Periwinkle Way, will re-open to the public with limited hours on Jan. 24, 2023. Hours will be 10 a.m. to 3 p.m. Tuesday through Thursday. Please direct any questions to info@sccf.org or 239-472-1932.
Help us "tree"-build by sponsoring a new plant or purchasing a gift card to the garden center.