Stay in the know about wildlife, water quality, and ecosystems on Sanibel and Captiva Islands and in Southwest Florida
Red Tide Impacts Decline but Still a Concern
December 1, 2022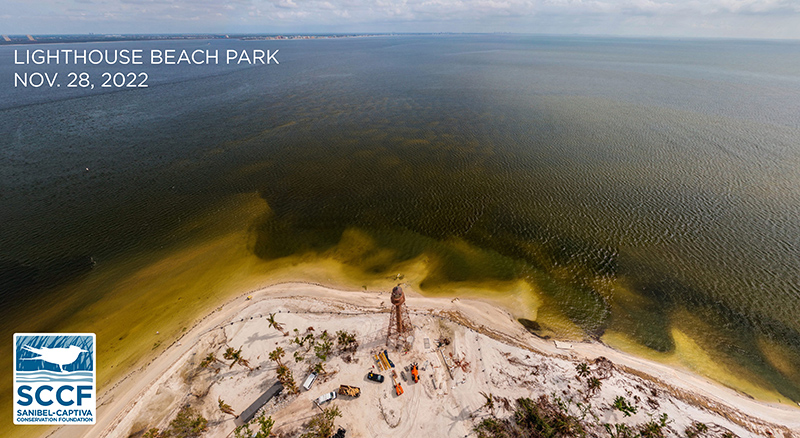 By Research and Policy Associate Leah Reidenbach
Red tide continues to bloom around Sanibel and Captiva, causing fish kills and sick wildlife. However, since the last water quality update before the Thanksgiving holiday, fish kills and reports of respiratory irritation have declined. If you're experiencing respiratory irritation due to red tide, a face mask can help limit your exposure to the toxins it produces.
Current satellite imagery shows there are still patches of moderate to high concentrations of chlorophyll off the coast of Sanibel and Sarasota, and the Florida Fish and Wildlife Commission reported that 38 water samples contained bloom concentrations (>100,000 cells/L) in Lee County over the past week. So, although the fish kills in the area have declined, red tide is still blooming.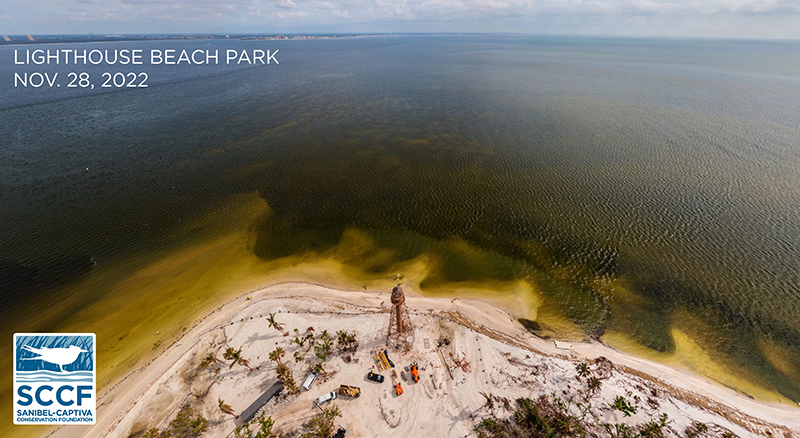 On Nov. 19, the U.S. Army Corps of Engineers began a new Lake Okeechobee release schedule after pausing lake releases for Tropical Storm Nicole. Their new target flow for the Franklin Lock and Dam (S-79) is a 14-day average pulse release of 1,200 cubic feet per second, which is in the optimal flow range for salinity in the Caloosahatchee. Actual releases from Lake Okeechobee started on Nov. 29.
With the ongoing red tide bloom, less flow from Lake Okeechobee and runoff from the watershed would help reduce the amount of nutrients available to the bloom for growth. However, the lake is very high for this time of the year after Hurricane Ian and TS Nicole. Typically, during the beginning of the dry season, lake levels are declining, but currently, the lake is getting higher and deeper. These conditions make the lake turbid and nutrient-rich, which makes it difficult for submerged aquatic vegetation to grow and increases the chance of blue-green algae blooms in the spring. Striking a balance between minimizing flows to the Caloosahatchee and decreasing lake levels will be important while we have a red tide bloom off the coast.