Stay in the know about wildlife, water quality, and ecosystems on Sanibel and Captiva Islands and in Southwest Florida
Documentary Showcases SCCF Post-Hurricane
November 21, 2022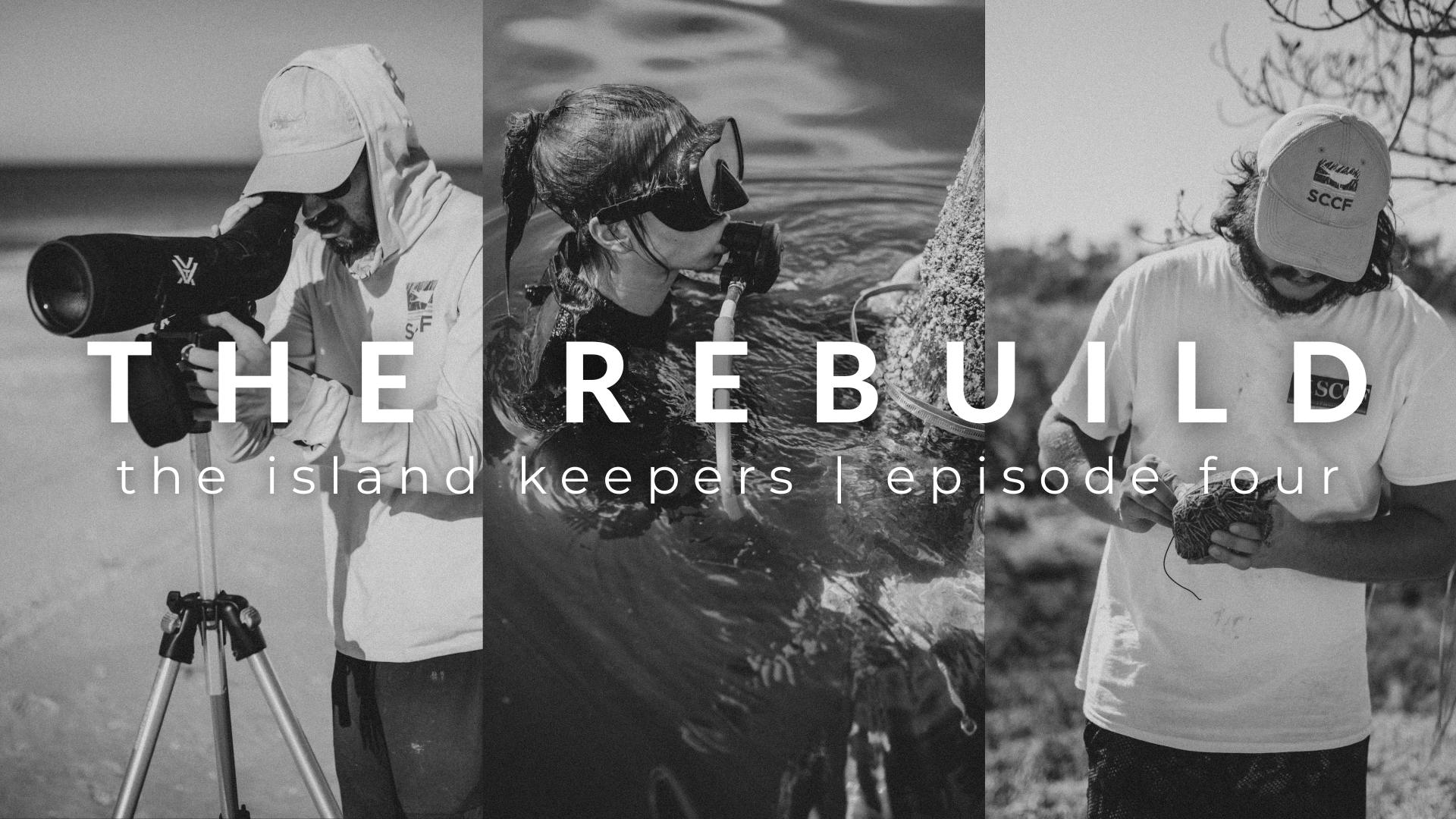 SCCF's boots-on-the-ground response and mission-driven work on Sanibel and Captiva following Hurricane Ian are featured in a new documentary about the recovery of the islands and Fort Myers.
Part of a larger series titled "The Rebuild," the 17.5-minute film delves into SCCF's history, mission, and purpose and explores how staff have carried the spirit of conservation and community throughout SCCF's hurricane response efforts.
"The Rebuild" is funded by Florida Structural Group, a local construction and engineering company, and produced by Solarwave Media and Matte Olive. SCCF caught the crew's attention shortly after the storm as the filmmakers were exploring the devastation on Sanibel.
"Originally, we thought we would feature the contractors, the cleaning crews, the actual construction, but when we ran into SCCF, we realized there's this whole other side to rebuilding, which is the natural side," said Josh Bodkin, a producer with Solarwave Media who met SCCF Coastal Watch Director Kealy McNeal as staff were cleaning out the Sanibel Sea School. "The environment is a huge part of why everybody comes to Sanibel and Captiva, and we decided we wanted to hear from SCCF about what we can expect for the wildlife, the water quality, the conservation areas."
Staff explain our work testing water quality, monitoring sea turtles, shorebirds, and freshwater turtles, advocating for environmentally sound policy and development, restoring vulnerable shoreline habitats, and more. They speak to Sanibel's unique position as a barrier island with a legacy of conservation that has left 70% of its land protected from development, and how important it is for us to rebuild with conservation and climate resiliency in mind.
The documentary also shows SCCF's work giving back to its volunteers by assisting them with arduous cleanup labor around their homes — an effort we've made for over 20 individuals so far.
"When things like this happen, everyone just pulls together … because that's what you feel you have to do, and you want to do," McNeal says in the film.
Learn more about "The Rebuild" at the-rebuild.co. New episodes are released weekly on YouTube.
Note: The SCCF volunteer featured in the documentary's name is misspelled. The correct spelling is Ira Grasgreen.