Stay in the know about wildlife, water quality, and ecosystems on Sanibel and Captiva Islands and in Southwest Florida
Lake Okeechobee Releases Could Fuel Red Tide
November 15, 2022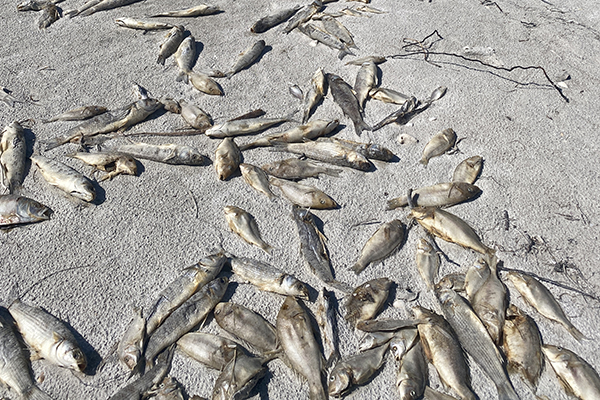 A new joint letter from the Sanibel-Captiva Conservation Foundation and Captains for Clean Water urges the U.S. Army Corps of Engineers to refrain from authorizing additional releases from Lake Okeechobee into the Caloosahatchee Estuary.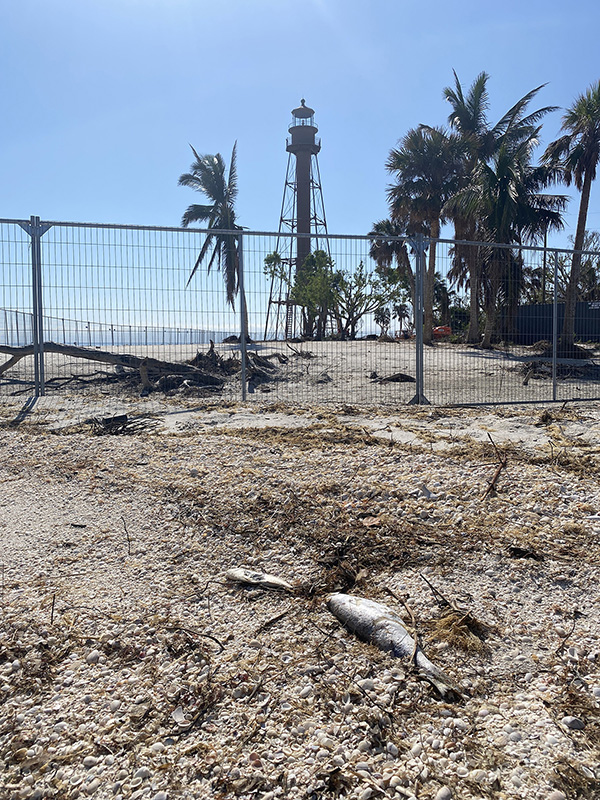 Sent on Nov. 14, the letter comes as satellite imagery and water sampling indicate a red tide bloom along the Southwest Florida coast, including offshore Sanibel and Captiva, with dead fish being washed up on multiple beaches. The harmful blooms were likely fueled by recent storms Hurricane Ian and Tropical Storm Nicole, which washed in high amounts of nutrients and pollutants through rain and runoff, as well as elevated the Lake Okeechobee water table.
"We strongly urge the Corps to maintain (Lake Okeechobee) flows at the lower end of the optimal flow range of 750 cubic feet per second to ensure our coastal waters do not receive excess nutrients that could further feed the ongoing red tide bloom," the letter reads. "Red tide is not caused by Lake O releases, but these releases and watershed runoff from Hurricane Ian will certainly fuel the intensity and duration of the present bloom."
Given wildlife and human health concerns from brevetoxins produced by red tide blooms, the letter asks the Army Corps to hold off on additional high-volume, nutrient-loaded discharges despite higher-than-normal water levels in the lake.
"Fishing guides and beachgoers are reporting dead baitfish, trout, and mullet in Pine Island Sound and the surrounding barrier islands. Many have canceled charters and are also reporting breathing issues," the statement reads.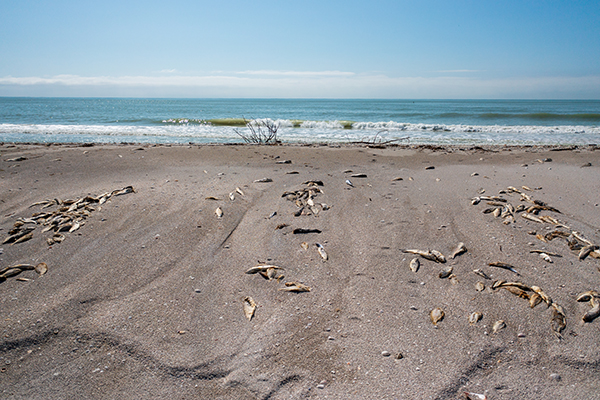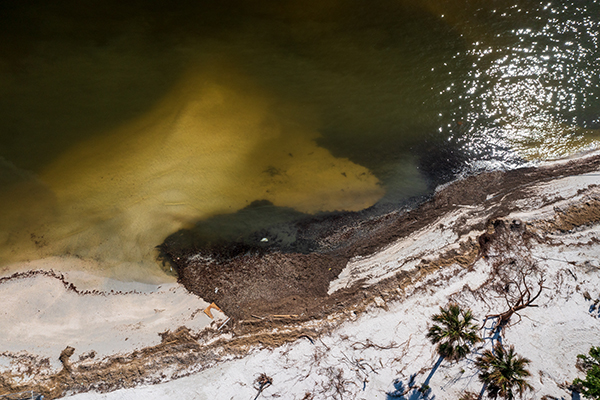 Sanibel Island, Nov. 14, 2022
Current data from the National Centers for Coastal Ocean Science and Florida Fish and Wildlife Research Institute show significant red tide patches from Manatee County down to Lee County. In addition to sickening or killing fish, birds, turtles, and marine mammals, red tide blooms can also cause respiratory irritation in humans, skin and eye irritation by direct contact, and shellfish poisoning if contaminated shellfish are consumed.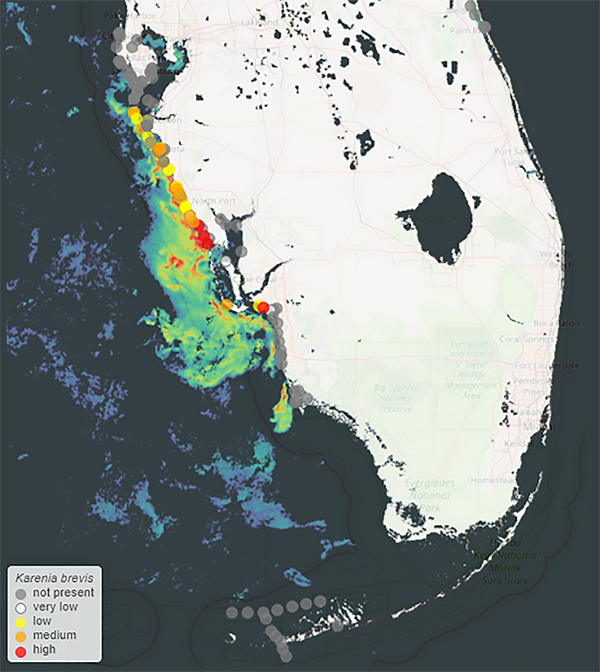 A 2022 paper from the University of Florida and SCCF demonstrated a connection between Southwest Florida's devastating red tide blooms in 2018 and excess nutrients from Lake Okeechobee discharges.
"Our communities in southwest Florida have been devastated by hurricane Ian. We do not need harmful freshwater discharges from Lake Okeechobee fueling red tide and compounding the impacts that we are already experiencing," said SCCF CEO James Evans.
Scientists from the SCCF Marine Laboratory will be joining Captains for Clean Water this week on a water sampling trip to gather additional data about the scope and intensity of local red tide blooms.
"The red tide situation is deteriorating quickly. Fishing guides are reporting dead fish inshore, offshore, and on the beaches, cancelling what few charters they had post-Ian," said Captains for Clean Water Co-Founder and Executive Director Capt. Daniel Andrews. "Our battered community cannot afford another major red tide event like we had in 2018. Lake O is a loaded gun — we urge the Army Corps not to pull the trigger."
Click here to read the full letter.
If you would like to help fight red tide, click here to send an email asking Army Corps Jacksonville District Commander Col. Booth to hold off on releasing water from Lake Okeechobee until the threat of red tide has passed.