Stay in the know about wildlife, water quality, and ecosystems on Sanibel and Captiva Islands and in Southwest Florida
Hurricane Ian's Impact on Caloosahatchee Flows
October 26, 2022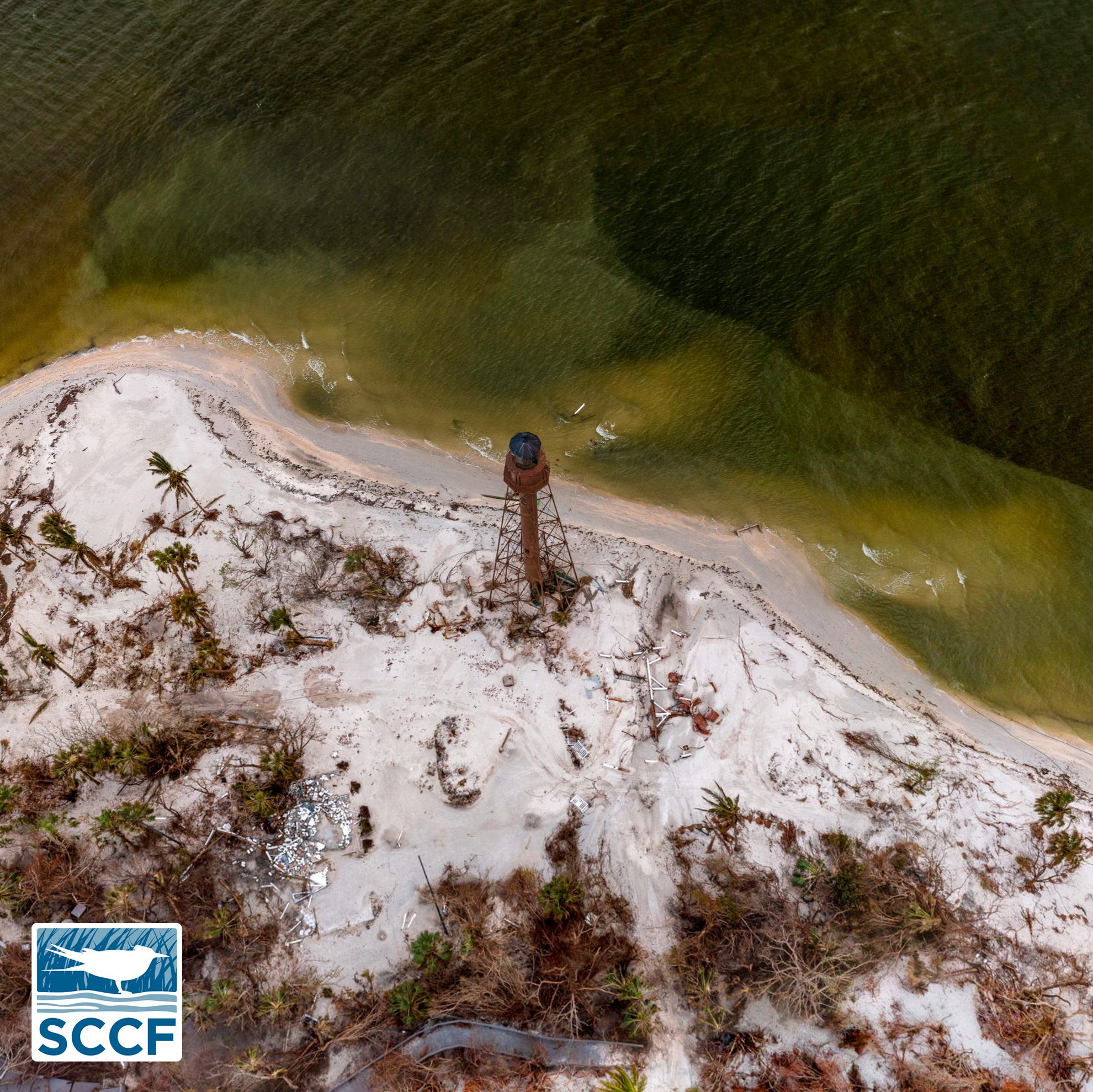 The day after Hurricane Ian made landfall, water flow from the W.P. Franklin Lock and Dam exceeded 24,000 cubic feet per second (cfs) — more than 11 times the optimal flow envelope for the health of the Caloosahatchee estuary (750-2,100 cfs).

No water was released from Lake Okeechobee, meaning that excess flow came from rain and runoff in the watershed.

The resulting degraded water quality can be seen in our most recent aerial images of Lighthouse Beach Park.
"The flow from the Franklin Lock and Dam sharply decreased following the peak flow but continues to be at damaging levels for our estuary at a 14-day average of 3,046 cfs," said SCCF Research & Policy Associate Leah Reidenbach. "With dry season patterns beginning we expect the average flow to continue to decline, but it is unknown how long it will take our system to recover from such a damaging event."