Stay in the know about wildlife, water quality, and ecosystems on Sanibel and Captiva Islands and in Southwest Florida
SCCF's mission continues amid hurricane cleanup
October 21, 2022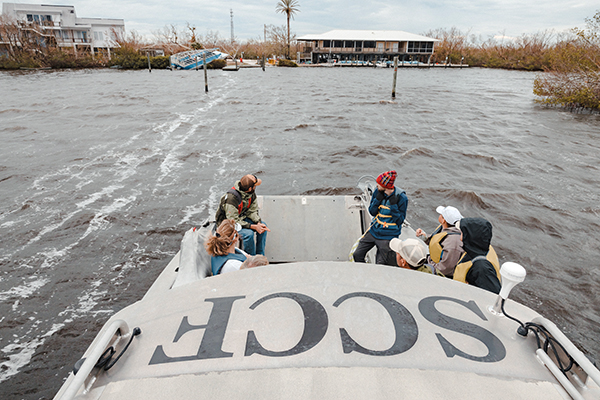 Since the beginning of the month, SCCF staff have boarded the R/V Norma Campbell daily to make the journey from Fort Myers to Sanibel and Captiva Islands, lending helping hands wherever they've been needed after Hurricane Ian.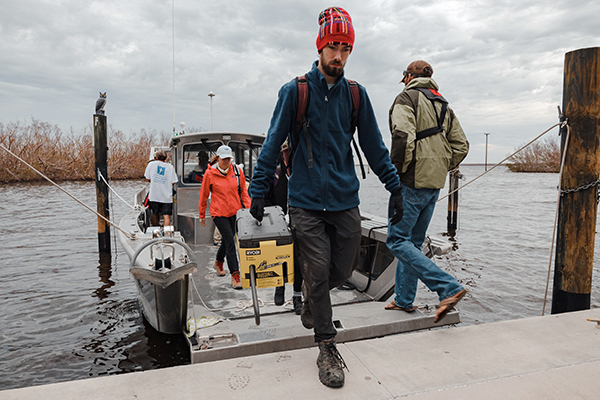 This began with meeting vital community needs like providing resources and equipment to first responders and rescuing residents' lost pets. Shortly after began the long process of cleaning up the mess Ian left across SCCF's lands and properties.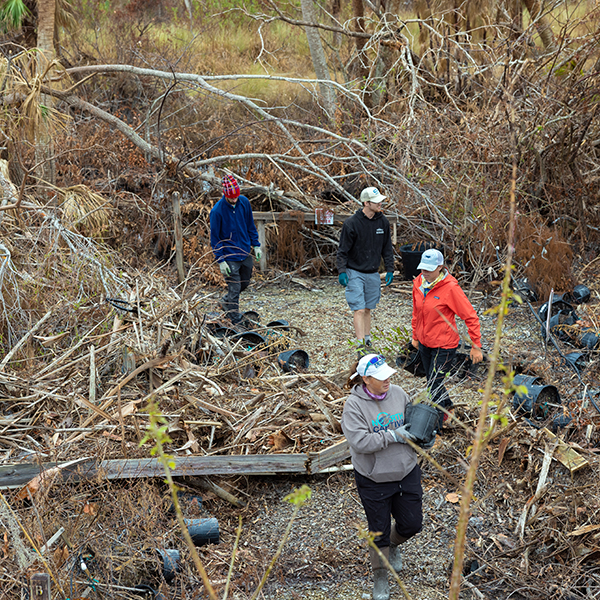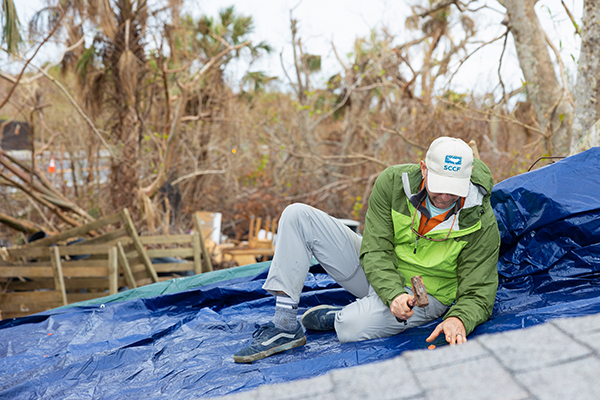 Throughout this hard work, staff have continued their jobs managing and monitoring water, wildlife, and habitat by making scientific observations about the hurricane's impact on Sanibel's ecosystems. Efforts have included:
Surveying the island to document wildlife sightings.
Navigating challenging terrain and debris to locate remaining sea turtle nests.
Partnering with Florida Gulf Coast University, the University of Florida Center for Coastal Solutions, and the Florida Institute of Oceanography to measure regional water quality after the storm.
Helping locate and save injured turtles and birds.
Informing the public about native vegetation including the importance of mangroves.
Transport to the barrier islands will become easier with the re-opening of the Sanibel causeway, making our mission-driven work even more possible.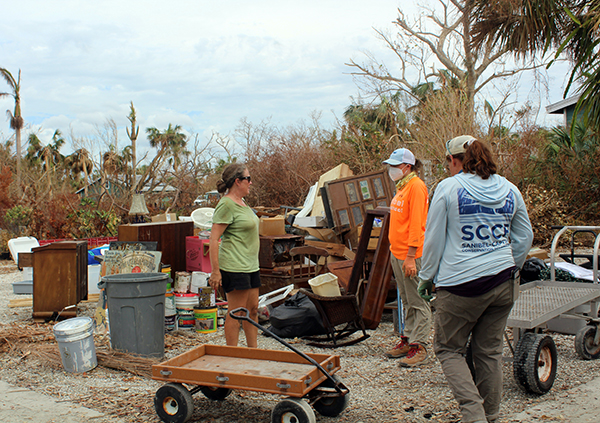 "We may have lost buildings, walls, plants, and property, but SCCF's commitment to science, education, and advocacy holds strong," said SCCF CEO James Evans. "It has never been more important to protect and care for Southwest Florida's coastal ecosystems while we restore and rebuild our community."