Stay in the know about wildlife, water quality, and ecosystems on Sanibel and Captiva Islands and in Southwest Florida
Over 2.7K Birds Seen During Global Shorebird Counts
September 12, 2022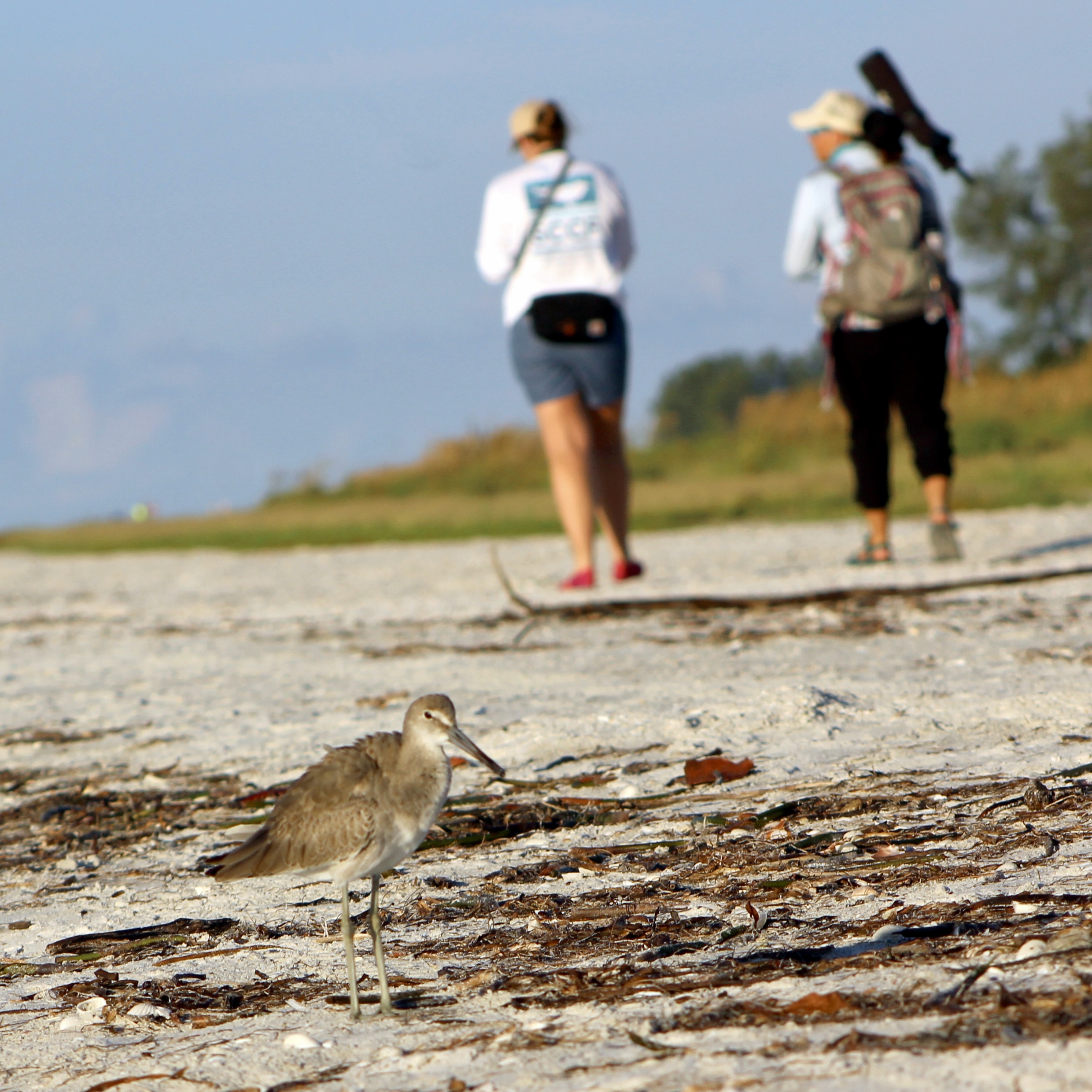 During the first week of September, the SCCF Shorebird team walked up and down Sanibel and Captiva beaches and documented every bird they saw as part of Global Shorebird Counts.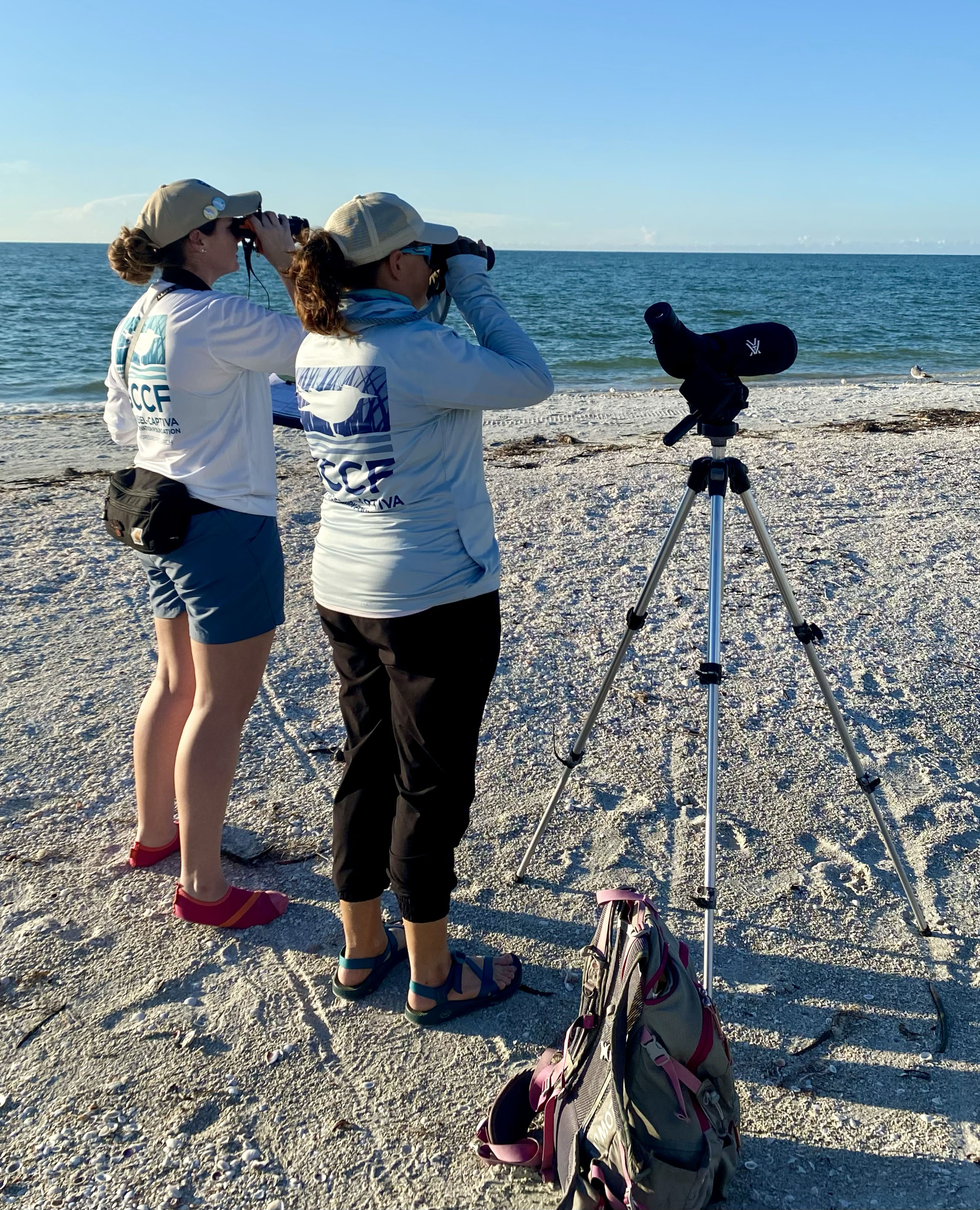 From Sept. 1-6, the team recorded 2,752 birds, including 2,712 seabirds and shorebirds. This annual concentrated observation and re-sighting effort will help scientists estimate species' abundance, distribution, and population trends. The counts included 30 bird species (27 being seabird/shorebird species), and the most numerous species were:
Sanderlings (Calidris alba)
Ruddy turnstones (Arenaria interpres)
Willets (Tringa semipalmata)
Laughing gulls (Leucophaeus atricilla)
Royal terns (Thalasseus maximus)
"The beginning of September is a particularly interesting time to survey birds on Sanibel and Captiva, as migrating shorebirds begin showing up around this time," said SCCF Shorebird Technician Aaron White. "The short-term migrants, such as black terns and common terns, use our beaches as a stopover location to eat, rest, and regain their energy to continue their migration journey. The long-term migrants, like royal terns and sandwich terns, use our beaches as wintering grounds to feed their babies and re-energize before the upcoming nesting season."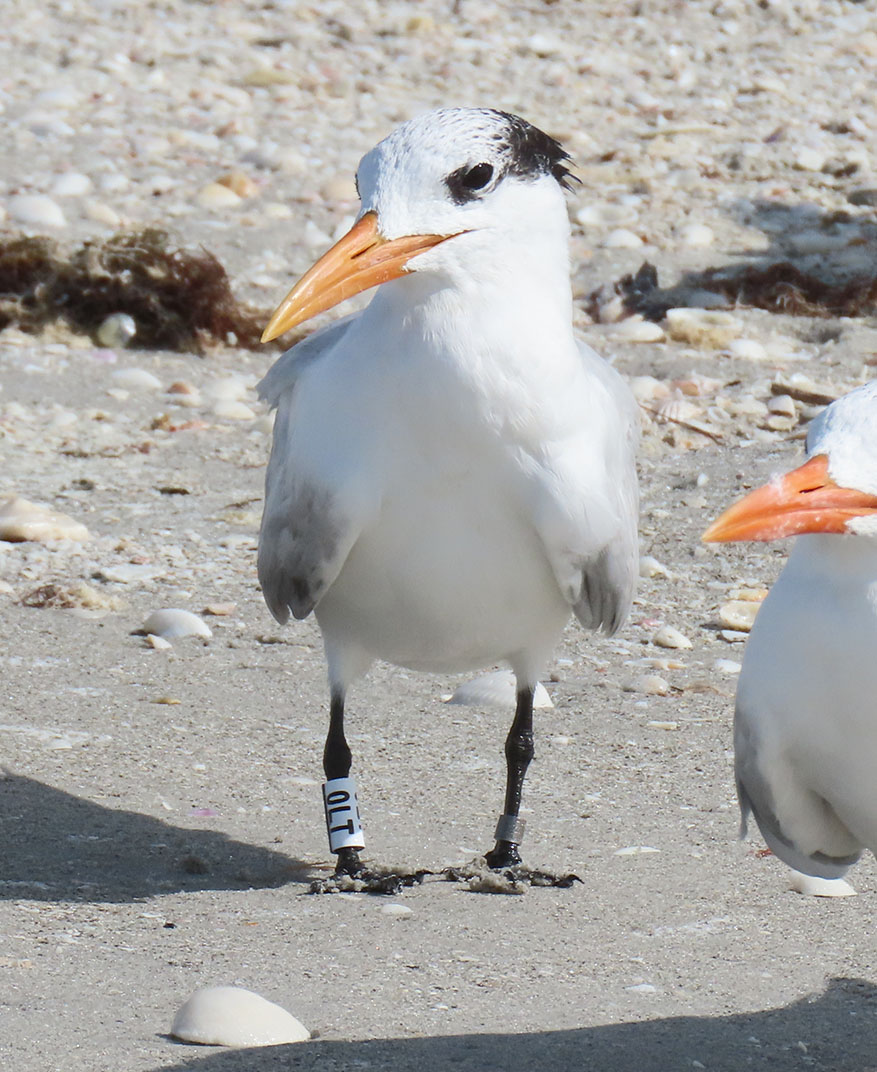 A royal tern named 0LT is one memorable individual sighted during this year's Global Shorebird Counts. 0LT comes from a human-made nesting area at Fort Wool, Virginia, which was created after concerns with construction on the Hampton Roads Bridge Tunnel in southeast Virginia. First spotted in December 2021 on Captiva, 0LT has now been encountered several times in Southwest Florida.
"It's encouraging that birds are able to nest and produce offspring despite the loss of their original nesting site," said SCCF Shorebird Biologist Audrey Albrecht. "We look forward to seeing 0LT this next year or two."
Up to 45 shorebird species can be seen at some point during the year on Sanibel and Captiva. Improve your identification skills with the webinar below.