Stay in the know about wildlife, water quality, and ecosystems on Sanibel and Captiva Islands and in Southwest Florida
Join Sanibel Sea School After School
August 31, 2022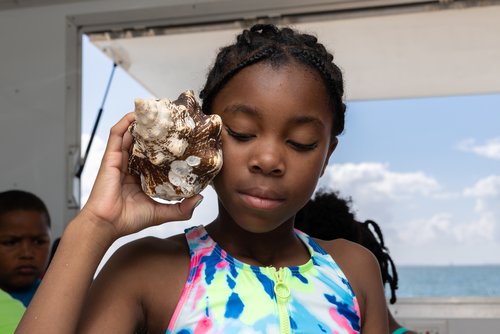 Summer break has come to an end, and students have returned to the classroom — but that doesn't mean the fun has to end at Sanibel Sea School. There's no better way to destress after a long day at school than in nature, swimming in the Gulf, or combing the beach for treasures washed ashore.
Sanibel Sea School's after-school sessions are held on Wednesdays from 3:30 p.m. to 5:30 p.m. Each session is $25/student and for ages 6 to 13. Topics rotate weekly and consist of familiar favorites like surfing, seining, and ocean art, and there are also several brand-new sessions to look out for.
This fall, we'll launch "After School Birding" on Oct. 19. Birding, or bird watching, is the observation of birds either for fun or for scientific research. Educators and students will grab binoculars and explore Sanibel's East End, learning how to identify birds by call, plumage, flight patterns, and more.
Another new topic is "After School S.E.A. Lab" to be held Nov. 2. Our Science, Experiments, & Activities Lab is a mobile science lab equipped with microscopes, a smart TV, touch tank, and various lab equipment. During this program, we'll pull the S.E.A. Lab up beach-side to conduct experiments in the field.
For the full course calendar and to register, visit sanibelseaschool.org/afterschool. For assistance with registration, please call 239-472-8585 or email sanibelseaschool@sccf.org.